The best snorkeling in the Caribbean
With so many places to choose from, planning a Caribbean snorkeling trip can feel overwhelming. Find out which islands have the best snorkeling in the Caribbean.
---
If you're considering a snorkeling trip to the Caribbean, you're likely wondering: which island has the best snorkeling?
With so many amazing snorkeling sites throughout this tropical region, it's impossible to choose just one island. We've selected 17 of the best snorkeling destinations in the Caribbean and highlighted top sites in each location. Here are the places where you'll find the best snorkeling in the Caribbean.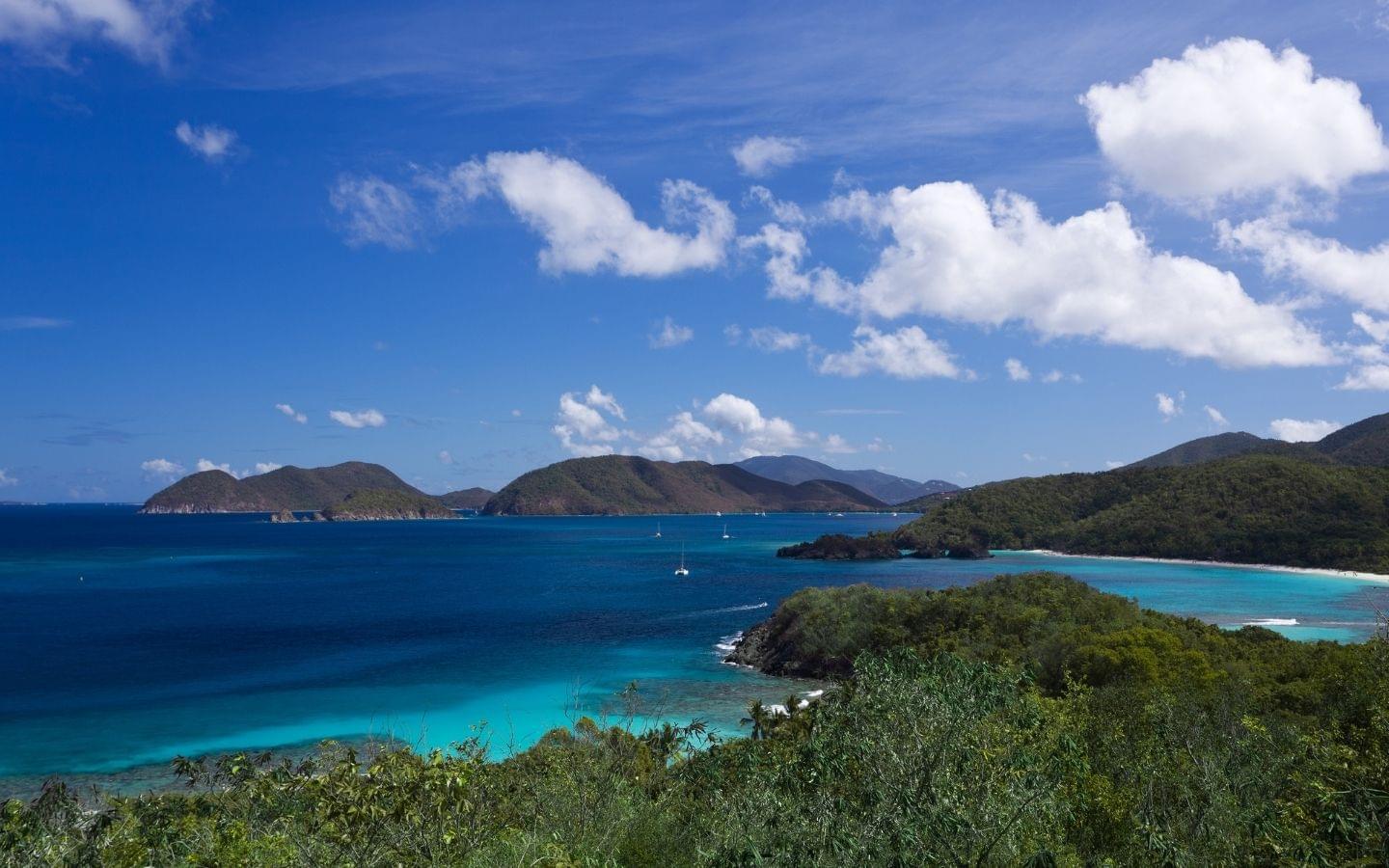 U.S. Virgin Islands (USVI)
The U.S. Virgin Islands are packed with fantastic snorkeling beaches and offshore reefs. One of the USVI's top snorkeling spots is Buck Island Reef National Monument off the coast of St. Croix. Visitors can explore the island's impressive elkhorn coral barrier reef and view diverse sea life, such as sea turtles, eagle rays, and reef sharks. For excellent snorkeling right from the beach, head to secluded Watermelon Cay or picturesque Trunk Bay in St. John, or lively Coki Beach in St. Thomas.
British Virgin Islands (BVI)
Like the USVI, the British Virgin Islands are a top destination for snorkeling in the Caribbean. Norman Island has some of the best places to snorkel, but you'll need a boat to reach them. Search for hidden pirate treasure in the Norman Island Caves or explore underwater passages and interesting rock formations known as The Indians.
If you want to stick closer to shore, try Smuggler's Cove, Tortola. The calm, shallow waters in this remote location are abundant with tropical fish and other marine life and are perfect for beginners to hone their snorkeling skills. If you don't mind crowds, check out the sandy beaches, huge boulders, and sheltered pools in The Baths, Virgin Gorda.
Learn more about snorkeling in the Virgin Islands here.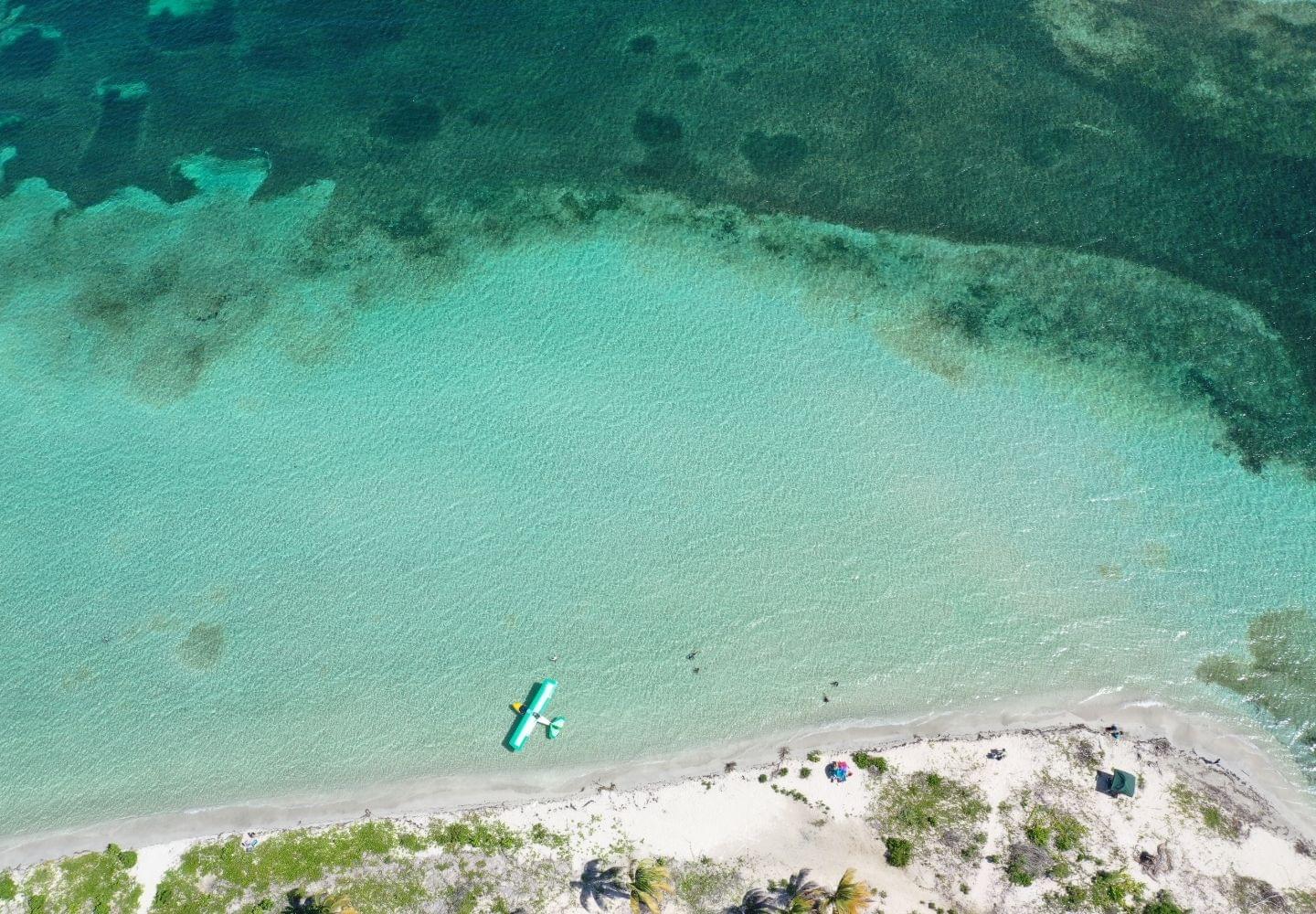 Puerto Rico
The waters around Puerto Rico's main island and offshore islands of Vieques and Culebra are home to incredible marine biodiversity and unspoiled reefs, making them ideal for snorkeling. The best snorkeling beaches include Carlos Rosario Beach on Culebra, Seven Seas Beach in Fajardo on the main island, and La Chiva on Vieques. These pristine sandy beaches offer the chance to explore healthy coral reefs and swim through calm, crystal-clear waters.
For offshore snorkeling, try La Parguera Nature Reserve to see dolphins, manatees, and sea turtles, and experience the area's bioluminescent bay after dark. Caja de Muertos, an uninhabited island off Puerto Rico's southern coast, is another snorkeling hotspot that's perfect for nature lovers. For more information about these sites and more, see our article about snorkeling in Puerto Rico.
Bonaire
Bonaire's fringing reefs host an abundance of marine life, making the island a world-class snorkeling and scuba diving destination. Although storms have damaged some of the reefs, the island still has plenty to offer. Bonaire is home to some of the Caribbean's best snorkeling beaches thanks to its shallow, accessible reefs.
Snorkelers in Bonaire can view sea turtles, rays, tropical fish, and up to 60 different species of coral (1). The entire coastline is protected as part of the Bonaire Marine Park, but the best snorkeling sites in Bonaire are on the western coast. Explore the shallow reefs around No Name Beach on the small island of Klein Bonaire, swim with sea turtles at 1,000 Steps, or enjoy easy snorkeling at beginner-friendly Bari Reef.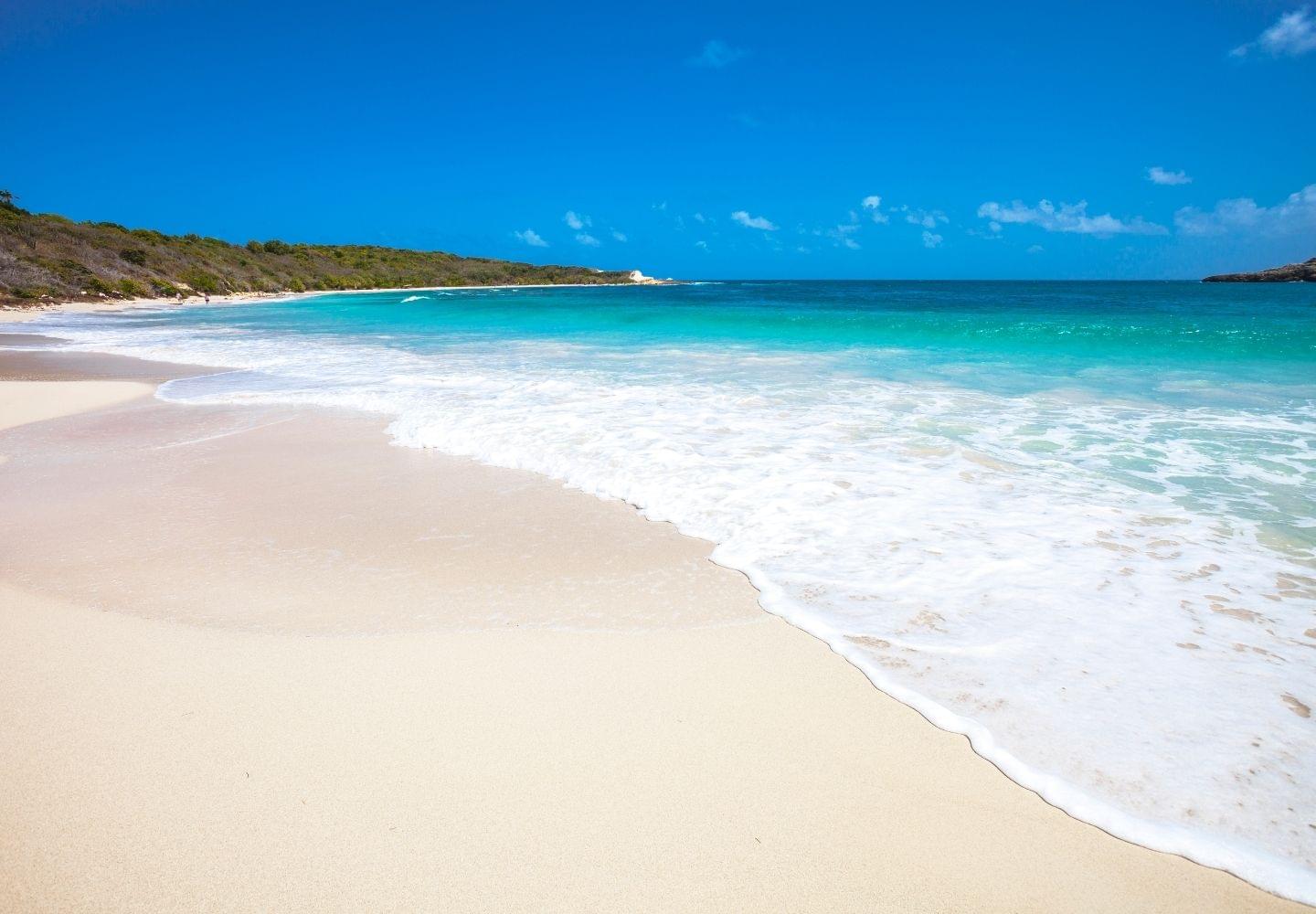 Antigua
This island is home to some of the best beaches in the Caribbean, but you'll find the top snorkeling sites in Antigua a bit further from shore. Dickenson Bay is a great starting point for your underwater adventure, with the option to explore Paradise Reef and coral gardens surrounding the uninhabited islands offshore. The two-mile-long reef in Cades Bay Marine Park is another top snorkeling site that offers snorkelers the chance to view sea creatures like nurse sharks, barracudas, moray eels, lobsters, and eagle rays.
If you're looking for a spot closer to shore, the 100-foot-long Andes Shipwreck at beautiful Deep Bay Beach, the shipwrecks near Galleon Beach, and the Pillars of Hercules rock formations are also excellent choices for both snorkeling and scuba diving.
The Bahamas
Since the Bahamas consist of more than 700 islands and 2,400 cays, you'll find fabulous snorkeling spots almost anywhere you go in this tropical paradise (2). On Grand Bahama, check out family-friendly Paradise Cove, Deadman's Reef, or Peterson Cay. On the island of Bimini, try Bimini Road or Rainbow Reef to see diverse sea creatures, like dolphins, rays, nurse sharks, and even hammerhead sharks.
In the Exumas, Stocking Island off of Great Exuma and Exuma Cays Land and Sea Park (accessible only by boat) are excellent spots. The Exuma Cays marine sanctuary protects coral reefs, mangrove forests, and the many species that call them home. One of the area's top snorkeling spots is Thunderball Grotto, an underwater cave filled with colorful fish, octopus, and stingrays.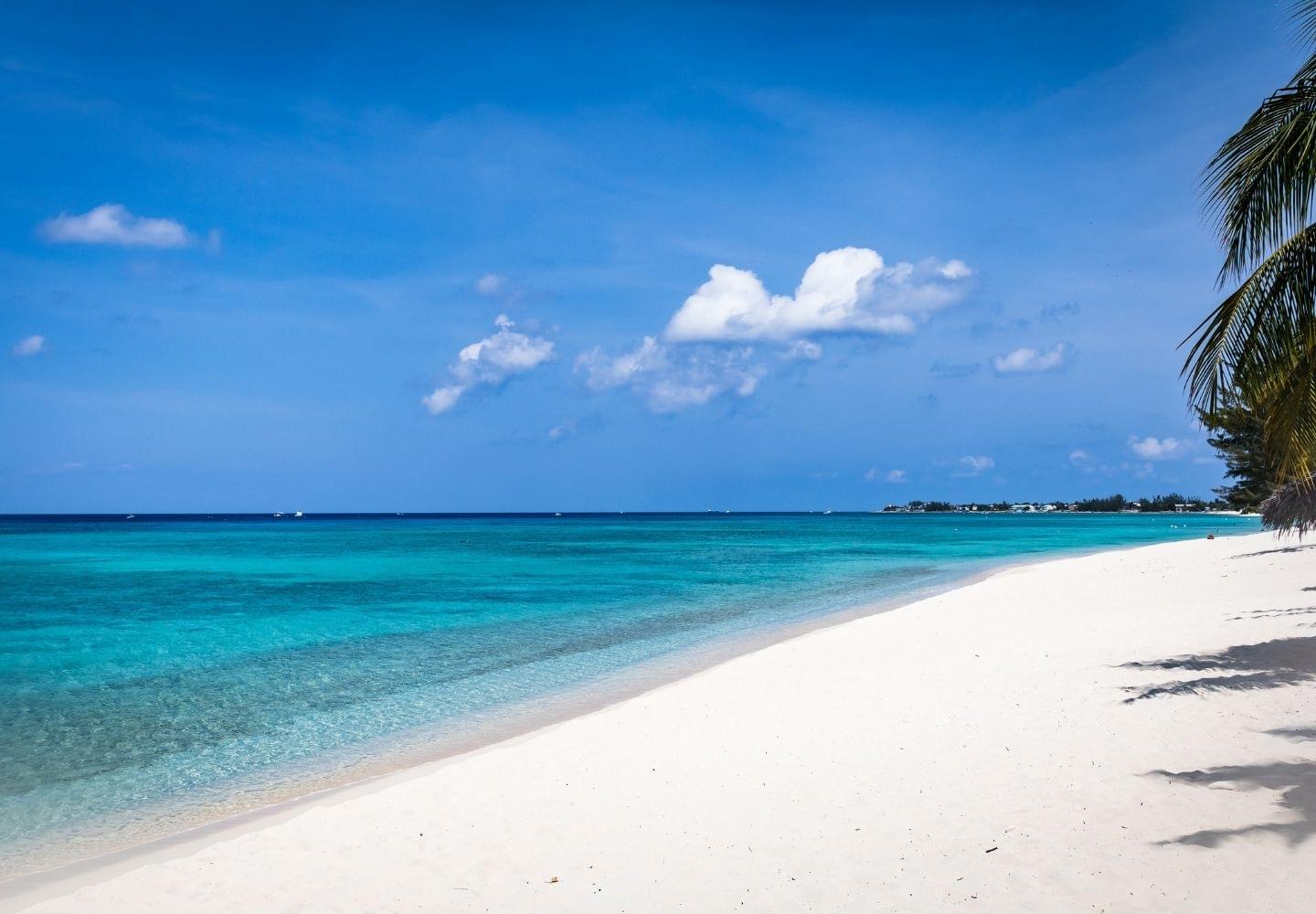 Cayman Islands
The Cayman Islands are known to have some of the best snorkeling and dive sites not only in the Caribbean but in the entire world. Bloody Bay Marine Park in Little Cayman has an awe-inspiring drop-off with excellent underwater visibility and gorgeous coral cliffs that are accessible to snorkelers.
In Grand Cayman's capital city of George Town, check out the Wreck of the Cali, located about 40 yards offshore in the harbor. The shipwreck is only about 15 to 20 feet deep, making it very accessible for snorkelers and free divers (3). Also on Grand Cayman, beginner-friendly Stingray City offers a unique chance to see and interact with numerous friendly stingrays at a shallow sandbar, although it's often crowded with tourists.
St. Vincent and the Grenadines
This island chain south of St. Lucia contains the main island of St. Vincent and 31 additional islands and cays known as the Grenadines (4). There are outstanding snorkeling sites spread throughout the archipelago, although most of these places require a boat to access them.
One of the best snorkeling spots in St. Vincent and the Grenadines is Tobago Cays Marine Park. This protected area is a snorkeler's paradise and includes the 2.5-mile-long Horseshoe Reef, where you can see green sea turtles, eagle rays, nurse sharks, corals, sea fans, and other marine life. The mile-long reef surrounding the nearby island of Canouan is also an excellent destination.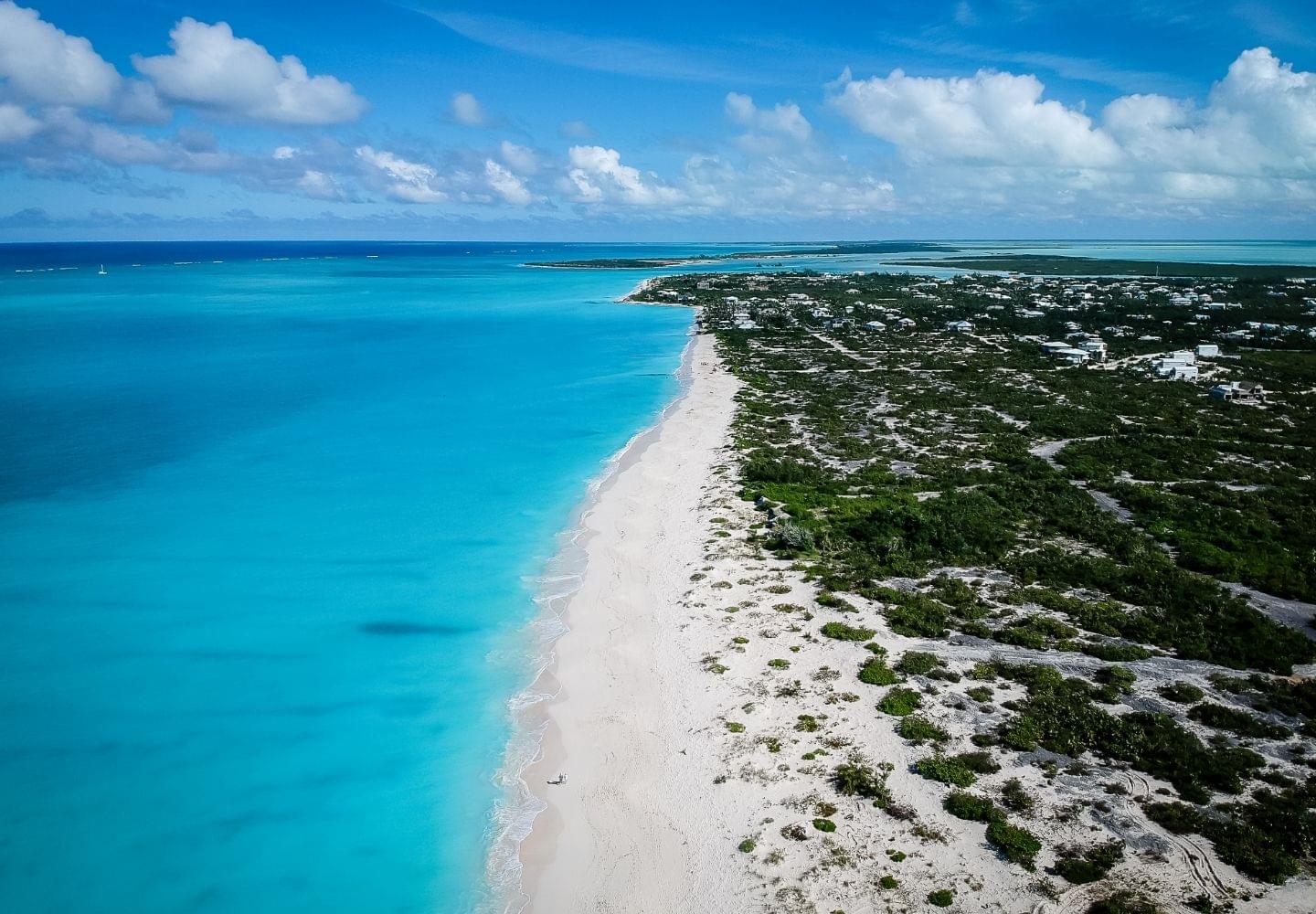 Turks and Caicos
With barrier reefs stretching for over 70 miles, Turks and Caicos are packed with exciting places to snorkel (5). The island of Providenciales has some of the best and most accessible snorkeling at Bight Reef and Smith's Reef. These shallow reefs are easily reached from shore and suitable for snorkelers of all skill levels. For an offshore adventure, charter a boat to West Caicos Marine National Park to see the area's vibrant sea life and underwater caves.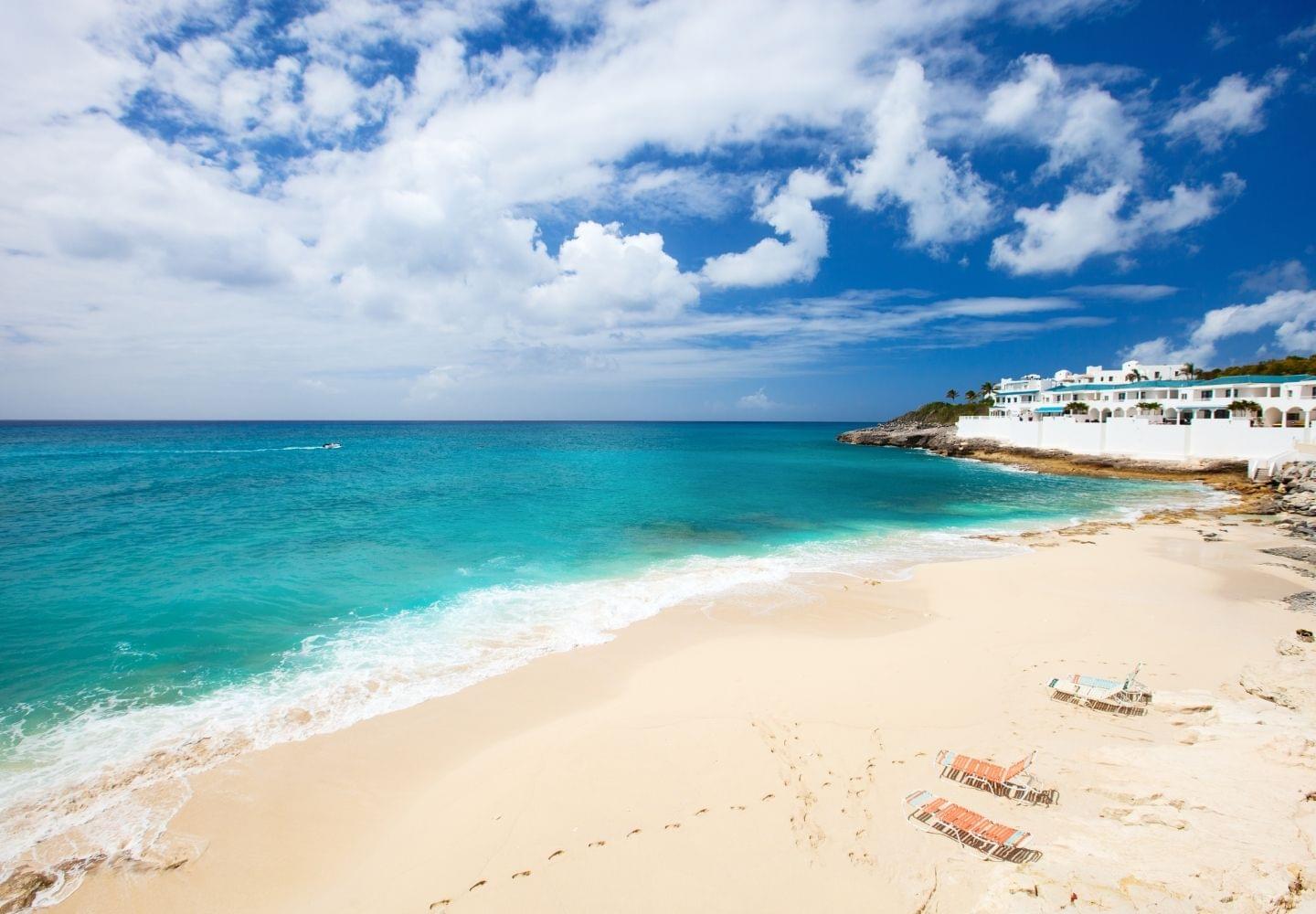 St. Martin and Sint Maarten
Snorkeling in St. Martin/St. Maarten provides travelers with the unique experience of being able to visit two countries without ever leaving the island. On the Dutch side of St. Maarten, you can explore limestone caves near Cupecoy Beach and watch moray eels and tropical fish swim around the shipwrecks at Little Bay Beach.
On the French side of St. Martin, take a boat or book a snorkeling tour to Creole Rock to see the area's vibrant marine life, including barracudas, parrotfish, stingrays, angelfish, and sea turtles. Pinel Island near Orient Bay is a top destination for snorkelers of all skill levels. The island's main beach has an underwater snorkeling route that is perfect for beginners.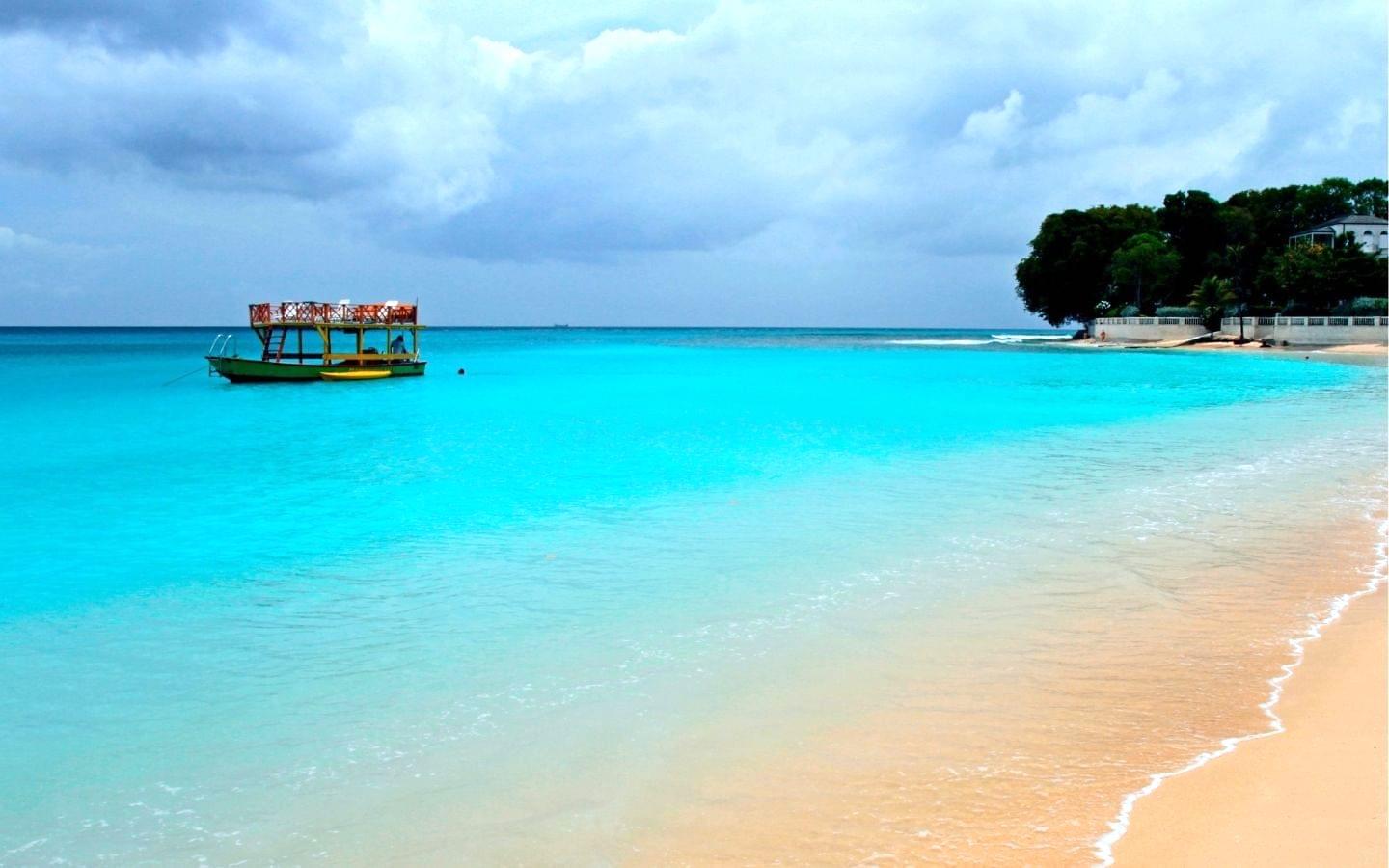 Barbados
Since hurricanes rarely hit Barbados, it's an excellent year-round snorkeling destination. The island is famous for its idyllic white sand beaches and turquoise waters, and it offers snorkelers the chance to explore numerous shipwrecks and shallow reefs.
The best and most popular snorkeling site on the island is the Carlisle Bay Marine Park. The area is protected as part of Bridgetown's UNESCO World Heritage Site and is brimming with marine life. There are also six different shipwrecks that are marked with buoys and accessible to snorkelers and swimmers. Folkestone Marine Park is another top destination. The highlight here is an artificial reef that has formed around the 1970s Stavronikita shipwreck. Learn more about snorkeling in Barbados here.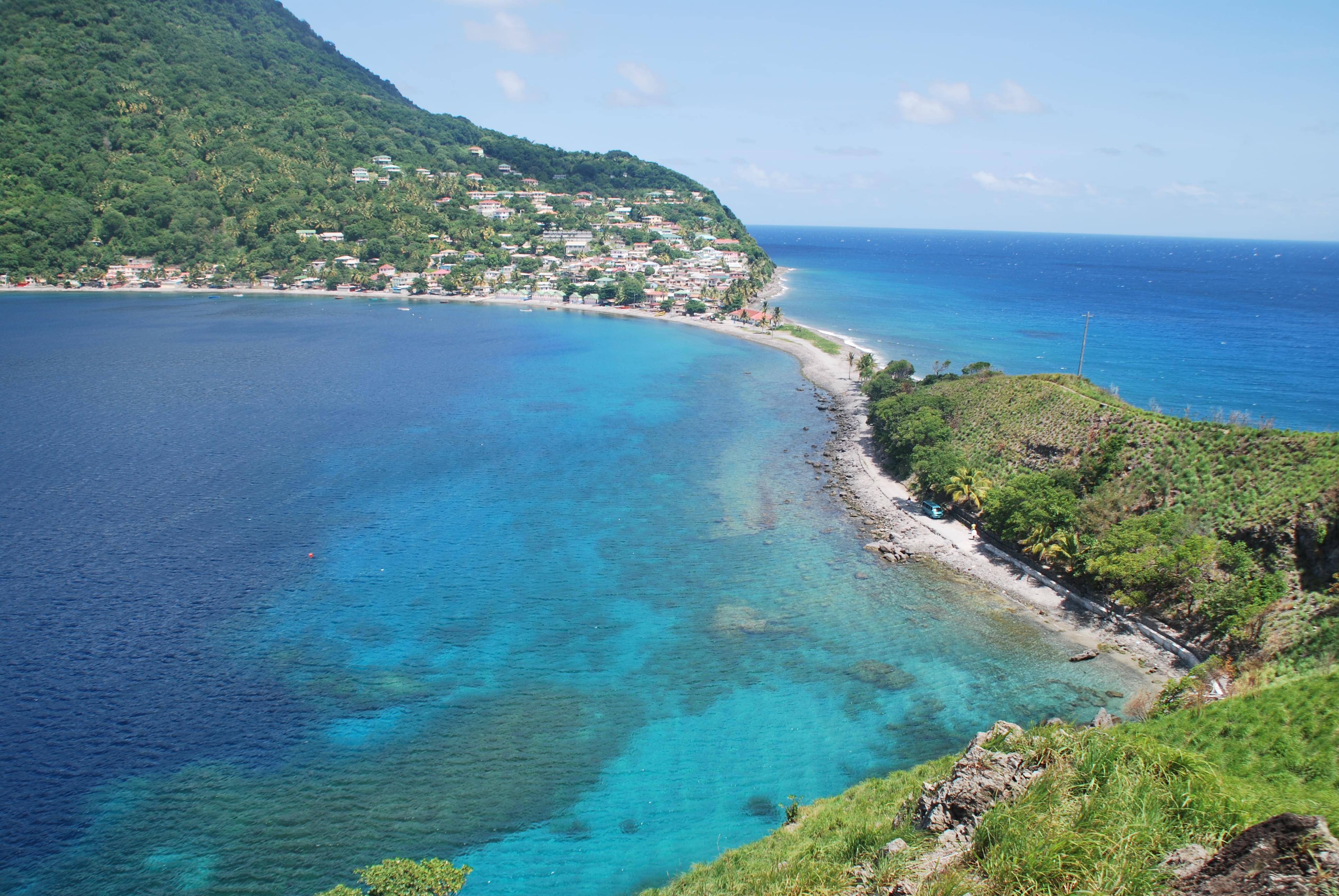 Dominica
Known as the Caribbean's Nature Island, Dominica is a spectacular destination for snorkelers, scuba divers, and adventure enthusiasts. From undersea volcanoes to pristine coral reefs, there are many exciting underwater environments to explore while snorkeling in Dominica. The island nation has three marine reserves - Soufrière-Scotts Head Marine Reserve, Cabrits National Park, and Salisbury Marine Reserve - all of which have fantastic snorkeling.
Champagne Reef is a must-see and offers one of the most unique snorkeling experiences in the Caribbean Sea. As you swim through the warm water heated by thermal springs on the seafloor, you'll see volcanic gases rising to the surface. These bubbles will make you feel like you're snorkeling in a glass of champagne.
Mexico
Mexico's Caribbean coastline is packed with exciting snorkeling destinations. If swimming with whale sharks is on your bucket list, Mexico's Isla Mujeres is one of the best places in the world to do it. Visit between June and August to swim and snorkel among these gentle giants, which grow up to around 40 feet in length (6).
For family-friendly snorkeling beaches, try the western and southwestern coasts of Cozumel. Palancar Reef within the Arrecifes de Cozumel Marine Park and Chankanaab Park are great choices with ample opportunity to view marine life.
Another snorkeling highlight in Mexico is the Cancun Underwater Museum. Snorkelers and divers can view 500 underwater sculptures that have become an artificial reef.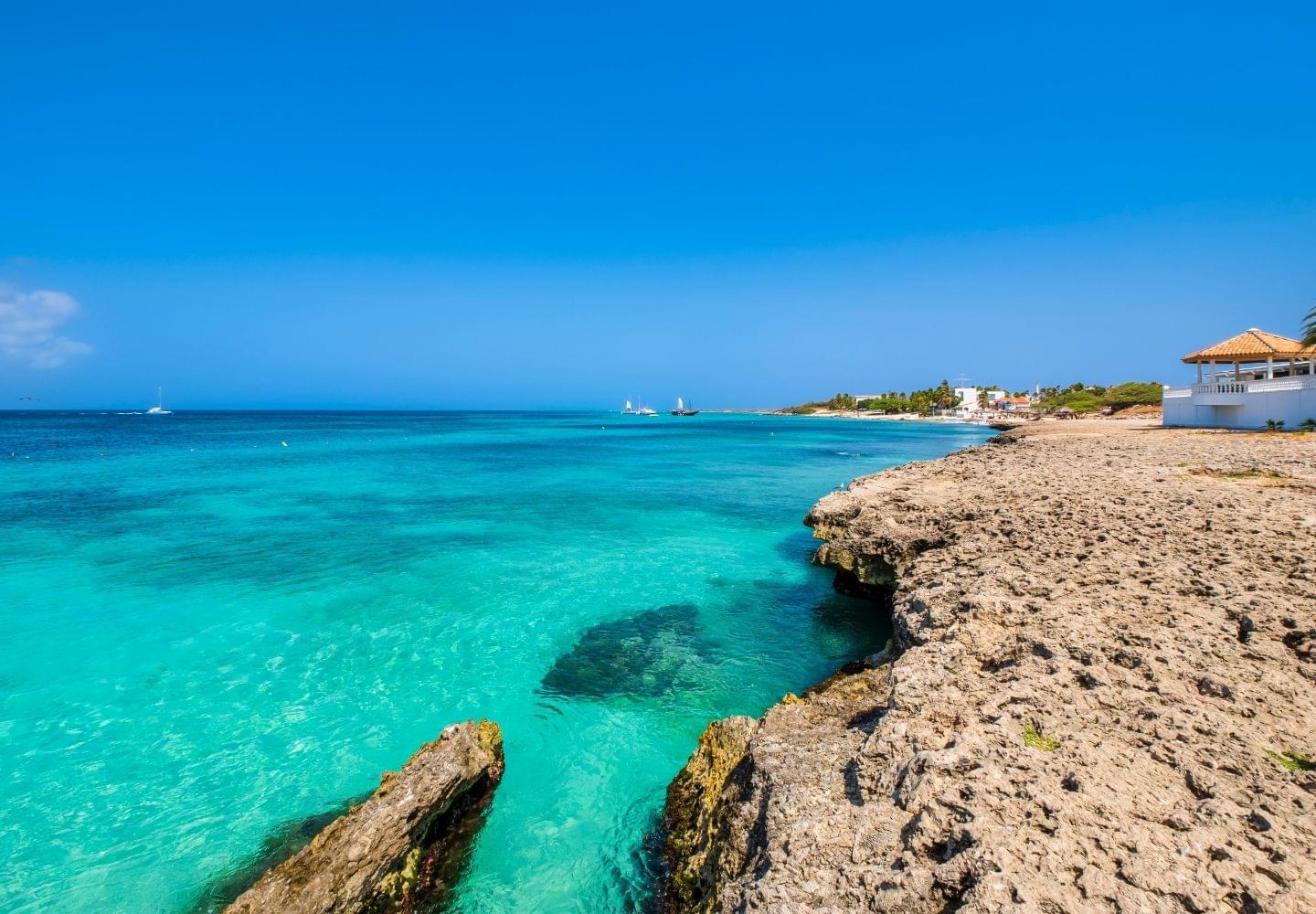 Aruba
Aruba's rich marine life, crystal-clear waters, and gorgeous year-round weather make the island a top destination for snorkelers in the Caribbean. From high-rise beach resorts to rugged, undeveloped coastline, Aruba has diverse beaches that suit travelers with all different preferences.
Mangel Halto is an off-the-beaten-path spot on the southwestern side of the island with coral reefs, mangroves, and clear waters. On Aruba's northern end, Malmok Beach, Arashi Beach, Catalina Cove, and Boca Catalina are beginner-friendly spots with calm waters, coral reefs, and healthy sea life.
Offshore in Malmok Bay, the 400-foot-long Antilla Shipwreck is an excellent site for snorkelers and divers. To find out more about snorkeling in Aruba, check out our detailed article here.
Curaçao
Like neighboring Bonaire, Curaçao has spectacular snorkeling opportunities from many of its beaches. Knip Bay and Playa Piskado are quiet local spots on the northwestern coast with fantastic conditions.
On the island's southern coast, snorkelers can explore coral gardens, the Blue Room Cave, and shipwrecks within the 12-mile-long Curaçao Underwater Marine Park. The whole marine park is full of excellent places to snorkel, and the Tugboat shipwreck in Caracas Bay is an especially popular snorkel and dive site.
Visiting the island of Klein Curacao requires about a two-hour boat ride, but it's worth the trip if you have time. Snorkelers can explore shipwrecks and view tropical fish and sea turtles in the sapphire waters surrounding this remote desert island.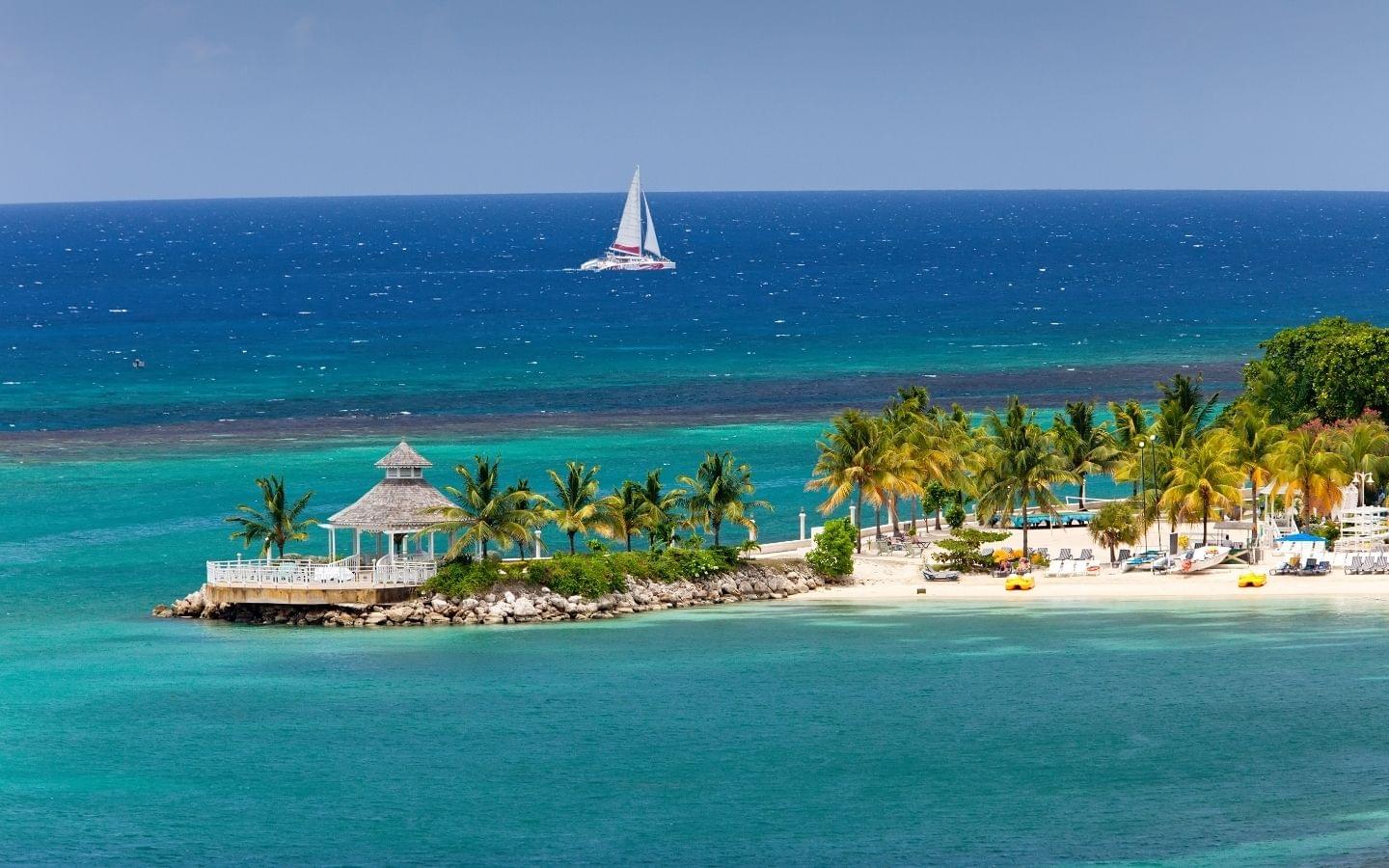 Jamaica
Jamaica's crystal-clear waters and healthy marine ecosystems make it a phenomenal place to snorkel. The town of Negril on the island's western coast offers great snorkeling right from the beach at Bloody Bay, Seven Mile Beach, and the Rockhouse Hotel. There are also opportunities to explore offshore environments at the Negril Coral Reef. Near Negril, Booby Cay Island is a great escape for nature lovers to experience colorful reefs, underwater caves, and gorgeous sandy beaches.
The lively city of Montego Bay is another top snorkeling destination in Jamaica. Doctor's Cave Beach and the Montego Bay Marine Park are perfect places for snorkelers of all skill levels to see this protected area's abundant marine life.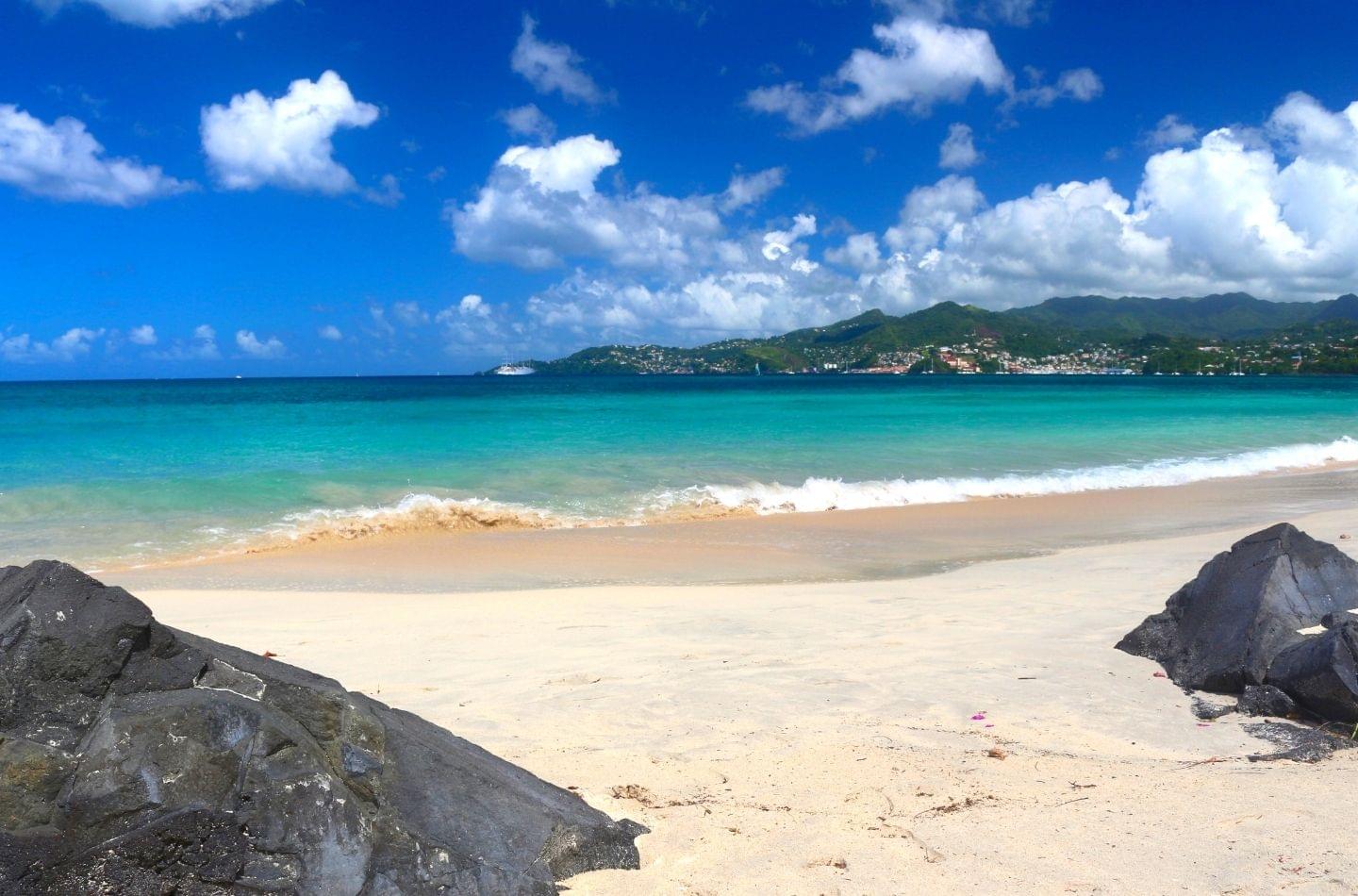 Grenada
Known as the Spice Isle, Grenada is known for its gorgeous beaches, spice plantations, lush rainforests, and diverse sea life. Snorkelers can explore the world's first underwater sculpture park in Moliniere Bay and swim around unique volcanic rock formations in neighboring Dragon Bay. Magazine Beach (also called Aquarium Beach) and two-mile-long Grand Anse Beach are other popular spots with good snorkeling from the beach.
Visitors should also consider checking out Grenada's sister island Carriacou to see the amazing snorkeling at Paradise Beach and Sandy Island. Find out more about snorkeling in Grenada in our detailed article here.
Conclusion
No matter which of these Caribbean islands you visit on your vacation, you'll have plenty of incredible snorkeling spots to choose from. Whether it's swimming with whale sharks in Mexico or experiencing an active undersea volcano in Dominica, endless underwater adventures await you.
Resources
Table of contents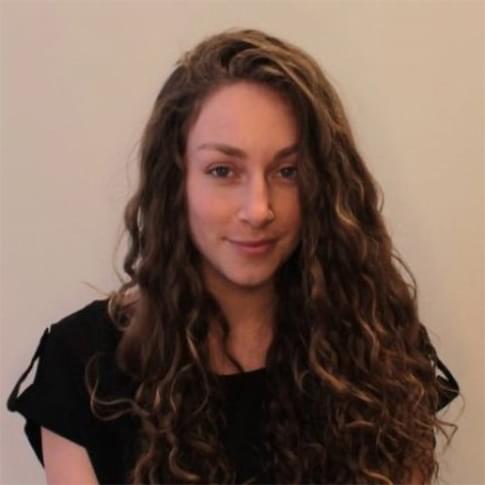 Rebecca Jambrovic