The best snorkeling in Grenada
Planning a trip to Grenada? Find out where to see coral reefs, nesting sea turtles, and underwater sculptures for an unforgettable snorkeling vacation.
---
Known as the Spice Isle, Grenada is home to pristine natural landscapes and diverse marine life that make it a desirable destination for snorkelers, divers, and other outdoor enthusiasts.
With more than 45 beaches, numerous protected reefs, and secluded coves, Grenada has many exciting snorkeling sites to choose from. If you're planning a visit to this dynamic Caribbean island, check out the following destinations for the best snorkeling in Grenada.
Moliniere Bay and Dragon Bay
Located within Grenada's National Marine Park, Moliniere Bay is a popular snorkeling destination and dive site. The bay contains the world's first underwater sculpture park, which National Geographic has listed among the Top 25 Wonders of the World.
The 50+ statues were designed by British sculptor Jason deCaires Taylor and have developed into an artificial reef. You'll need to pay a small fee (around US$1-2) to snorkel or dive here if you go on your own, or you can book a guided tour. Alternatively, you can book a guided tour like this four-hour sail and snorkel cruise.
Just around Moliniere point is Dragon Bay, a protected area where snorkelers can observe unique volcanic rock formations and varied marine life such as angelfish, octopuses, parrotfish, moray eels, and corals.
Grand Anse Beach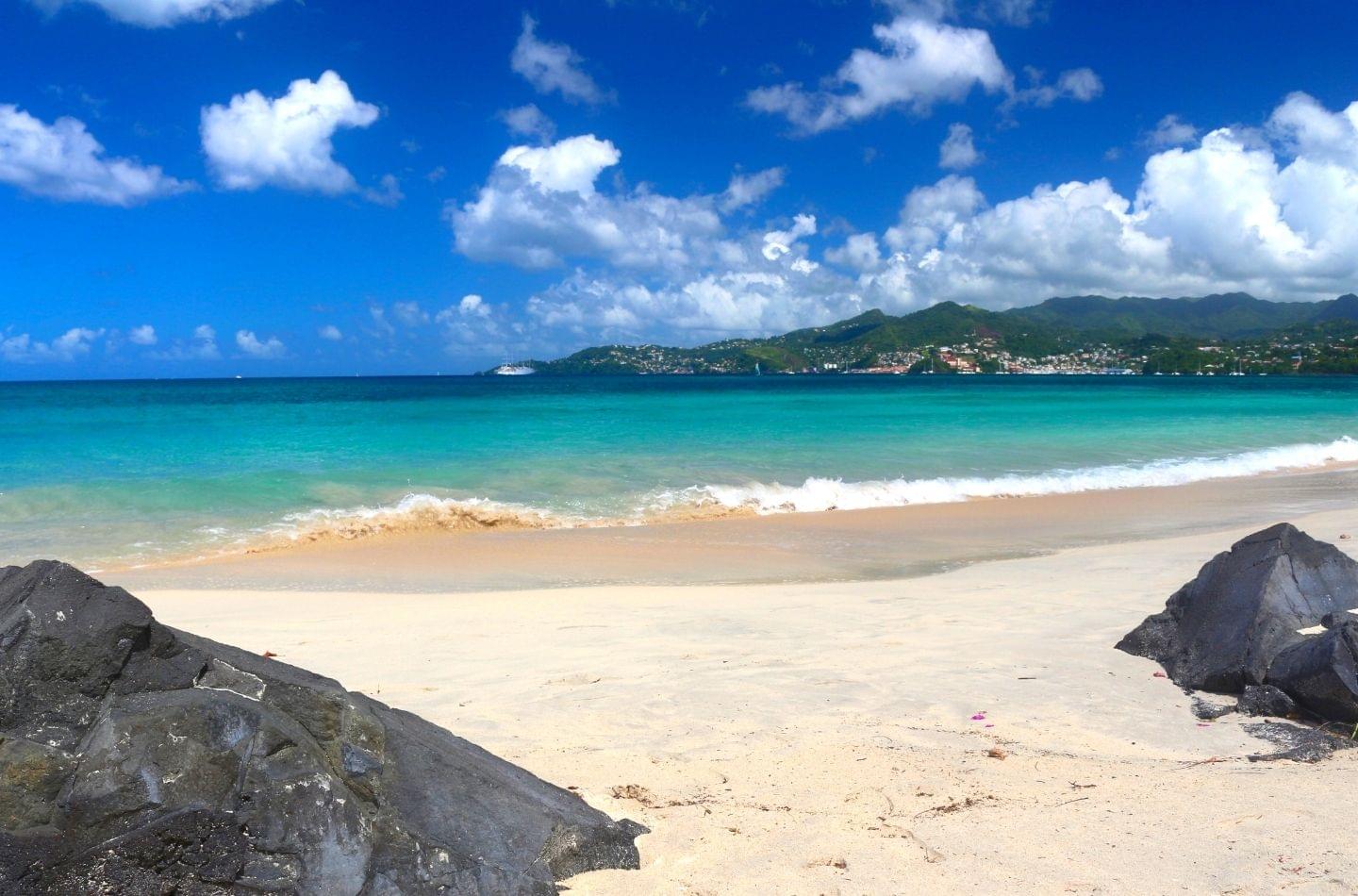 This impressive white sand beach is nearly two miles long and is one of Grenada's most popular destinations for beachgoers and snorkelers. The clear Caribbean Sea in Grand Anse Bay is filled with shrimp, lobster, and schools of colorful tropical fish.
Since the coast is sheltered from strong currents and winds, Grand Anse offers relatively safe snorkeling for those of all levels. After snorkeling, you can relax on the beach, enjoy some other watersports, or shop for local products in the vendors' market.
The beach is close to several large hotels and is a popular choice among cruise ship passengers. It can get busy by midday, so head out snorkeling first thing in the morning to avoid the crowds. You can also try the beach's southern end, which tends to see fewer visitors.
Grand Anse Beach is conveniently located close to the capital of St. George and is easily accessible by car, taxi, bus, or water taxi.
Levera National Park
Tucked away Grenada's northeastern end, 450-acre Levera National Park is a paradise for nature lovers looking for a secluded spot. From mangrove swamps to coral reefs and seagrass beds, the park contains many important wildlife habitats.
Levera National Park's remote shores are home to a large population of nesting leatherback sea turtles, which visitors can witness between May and September, according to the Grenada Tourism Authority.1
The sands of Levera's beaches front the Atlantic Ocean, which can be rougher than the Caribbean. Therefore, snorkelers should stick to designated swimming areas in Bathway Beach and consider wearing a snorkel vest.
There are no facilities or services on Levera Beach, but Bathway Beach has several food and drink vendors, lifeguards on duty between 6 am and 6 pm, and restrooms. Admission to the park requires a small fee.
Magazine Beach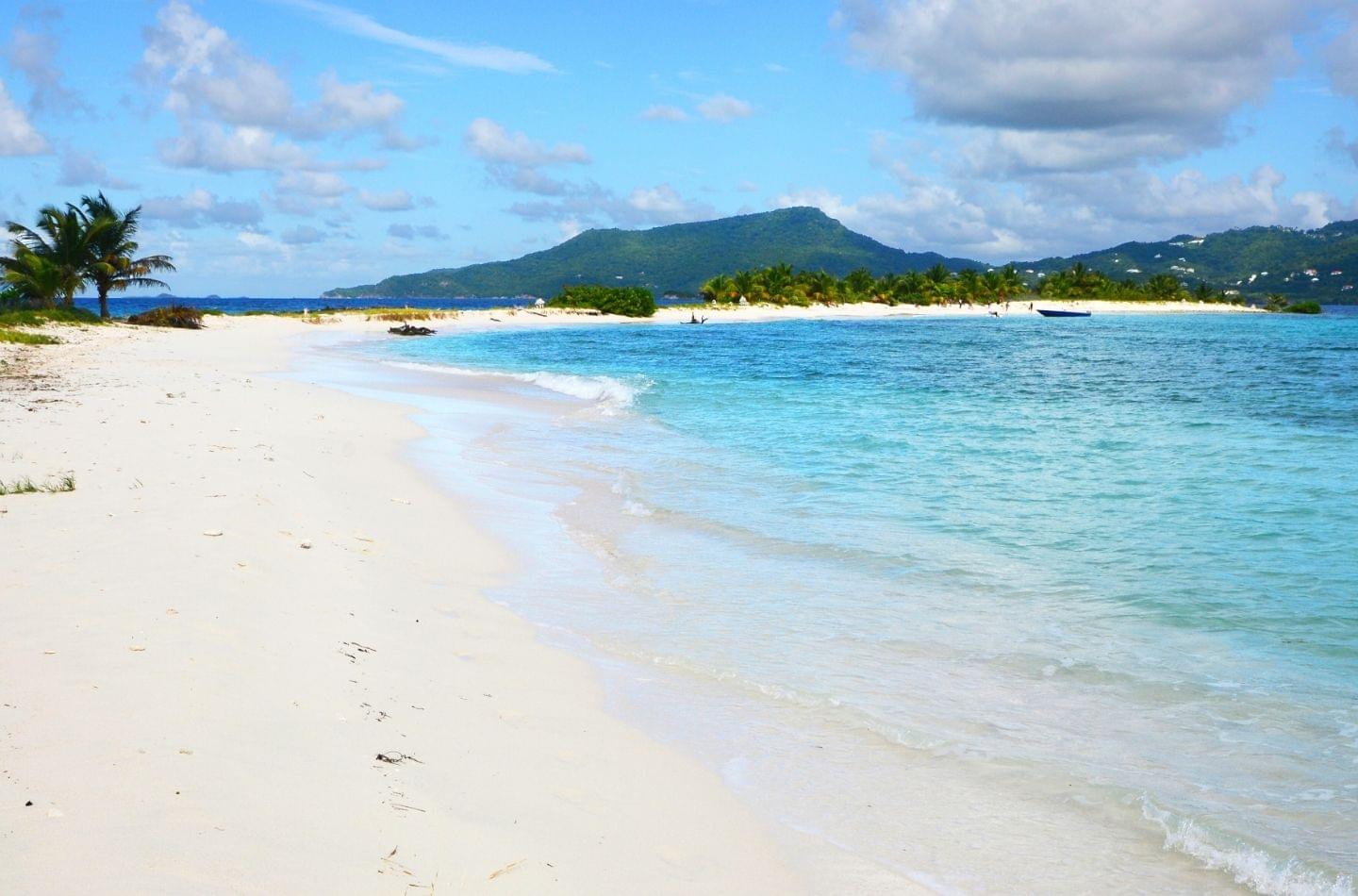 Also called "Aquarium Beach," this stunning stretch of coastline on Grenada's southwestern end offers good snorkeling close to shore. The clear, turquoise waters provide excellent visibility, and there are several shallow reefs to explore. Just watch out for sea urchins.
Despite being one of Grenada's best beaches, the shores of Magazine Beach are rarely crowded. The quiet waterfront has a relaxing atmosphere and ample natural shade.
Magazine Beach also offers visitors the chance to try high-quality island cuisine. Head over to the southern end of the beach to enjoy fresh West Indian seafood at Aquarium Restaurant, known as one of the island's best eateries.
Plan your visit on a Sunday to mingle with locals, taste authentic Grenadian barbeque, and listen to live reggae music.
Morne Rouge Beach
Southwest of Grand Anse Beach lies a less crowded but equally beautiful beach called Morne Rouge (also known as BBC Beach).
The half-mile, crescent-shaped stretch of sand has clear, calm waters that are ideal for swimming and snorkeling. Because Quarantine Point shelters the beach, it's a great snorkeling spot for beginners and families with children.
Although the sea life here is not as rich as some of Grenada's other sites, snorkelers can see tropical fish, eels, starfish, sea urchins, and more.
The beach is often quiet and empty during the week and popular with locals on the weekend. There are several restaurants, bars, and chair rentals along the beachfront, as well as restrooms.
Flamingo Bay
Located within the Grenada Marine Park, Flamingo Bay is a popular snorkeling and scuba diving site with clear water and vibrant sea life. The bay gets its name from the flamingo tongue snail, which you can spot here, along with stingrays, pillar corals, sea fans, barracudas, trunkfish, and sea turtles.
The reef is accessible by boat and ranges in depth from around 15 to 60 feet, according to PADI.2 There are many guided excursions available if you're interested in exploring the area with an expert.
Paradise Beach and Sandy Island, Carriacou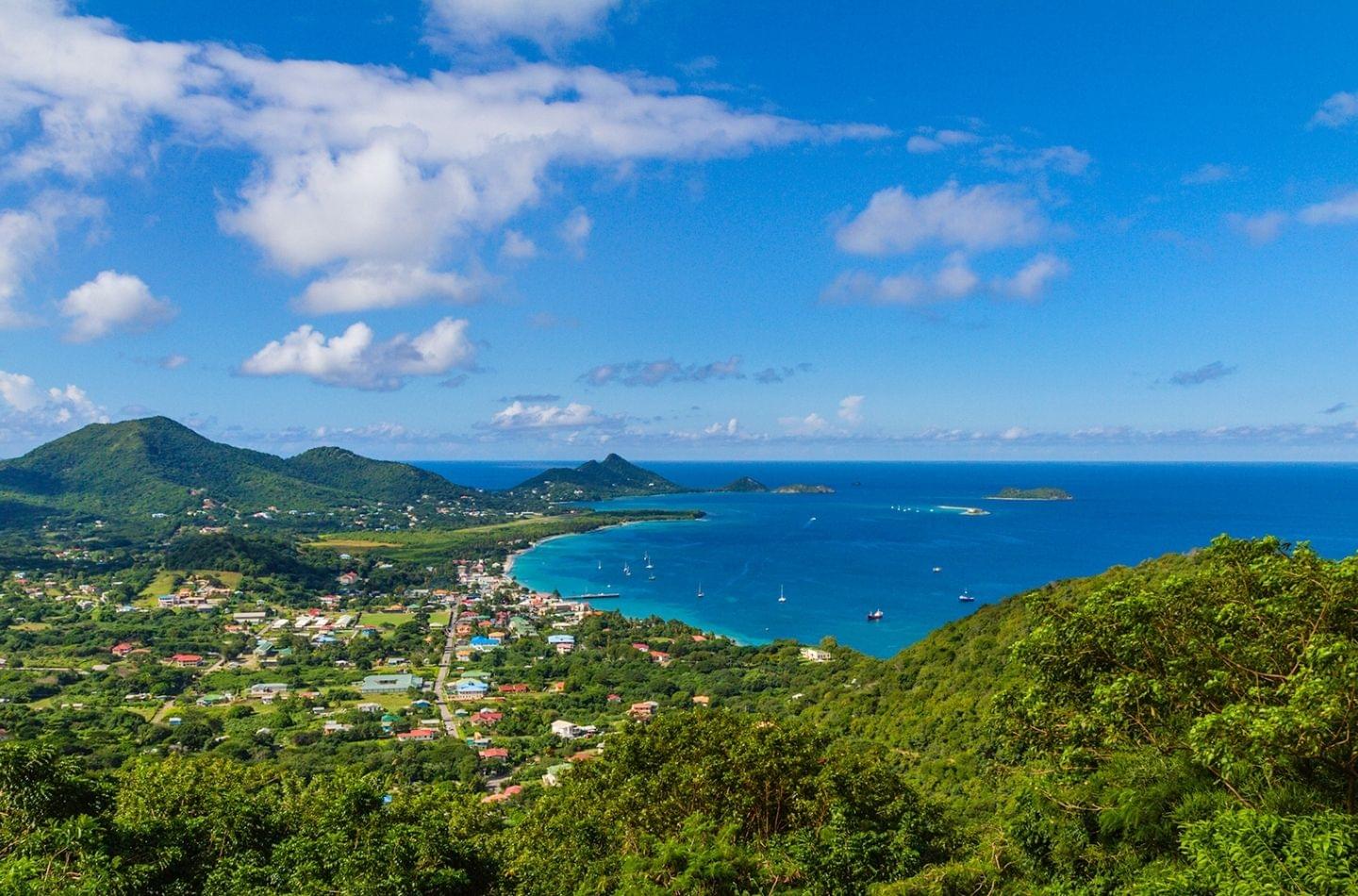 Visiting Carriacou, one of Grenada's sister islands, requires a ferry ride, 20-minute flight, or boat charter, but the trek is well worth it.
Carriacou's Paradise Beach is one of the top destinations for snorkelers. The calm, shallow waters make this beach an ideal choice for beginners and families with children.
There's also an option to take a short water taxi ride to uninhabited Sandy Island for more snorkeling and exploring. The island's protected coral reef and surrounding waters are home to abundant sea life, including hawksbill sea turtles, parrotfish, barracuda, triggerfish, and snapper.
While Paradise Beach has restaurants, bars, and public restrooms, Sandy Island has no facilities. Plan ahead if you decide to make the trip out there.
Tips for snorkeling in Grenada
When to visit
Snorkeling in Grenada is possible year-round since the country has a consistently hot, tropical climate. The best time to go is during the dry season, from January to May.
People seeking a quieter vacation may prefer to visit during the less popular wet season, which runs from June to December. Keep in mind that this period also includes the Caribbean's hurricane season. While hurricanes rarely strike the island, strong winds and heavy rains are possible.
Water temperatures are relatively stable throughout the year and range from about 79°F (26°C) in winter to 83°F (28°C) in summer.3
Best places to stay
Most snorkeling sites are located along Grenada's southwestern coast. If you want to spend as much time as possible swimming, snorkeling, and relaxing on the beach, this area is the best place to stay and is conveniently located near the airport.
Grand Anse Beach is one of the most popular resort areas and a top pick among snorkelers. There is a wide variety of accommodation to choose from, with many resorts, boutique hotels, villas, and apartments.
The luxurious Silversands Grenada resort and all-inclusive Spice Island Beach Resort are both excellent picks with complimentary water sports equipment, including snorkeling gear, kayaks, and paddle boards. Cobaya Beach Resort is a more affordable option on Grand Anse with an on-site dive center and great snorkeling only steps away.
For travelers seeking a less busy area, Maca Bana on Magazine Beach is a fantastic choice. The boutique eco-hotel provides a high-end experience while remaining laid-back. The hotel is also home to the popular Aquarium restaurant, making it a great option for travelers interested in trying Grenada's unique cuisine.
Best snorkeling tours
Since many of Grenada's top snorkeling sites are easily accessible from shore, most destinations don't require you book a guided tour. However, planning your snorkeling trip with a reputable guide is a great option if you want to visit multiple snorkeling spots in a single outing, don't have your own snorkeling gear, or want a stress-free excursion with a local expert.
This four-hour sail and snorkel cruise is a top choice among snorkelers in Grenada. After boarding a sailboat in St. George, you'll sail to Grenada's famous Underwater Sculpture Park for snorkeling. The trip also includes a snorkeling stop in Flamingo Bay, located within the protected marine park. If you're looking for a full-day excursion, this eight-hour sailing and snorkeling trip stops at the Underwater Sculpture Park, Mango Bay, and the reef in Flamingo Bay.
What to pack for snorkeling
Being prepared for your snorkeling adventure will help make your trip fun, safe, and comfortable. Bring the following items for the best experience:
Mask, snorkel, and fins: While you can rent snorkel gear in Grenada or book a tour with equipment included, bringing your own will ensure it fits you well and feels comfortable in the water. Check out our recommended travel snorkel gear here.
Sun protection: Grenada lies at the southern end of the Grenadines and is one of the southernmost islands in the Caribbean. As a result, sun protection is crucial. Make sure to pack reef-friendly sunscreen, a rash guard, and a bandana, buff, or other headwear.
Comfortable swimwear and board shorts: While you can snorkel in any kind of swimwear, many people are most comfortable in secure attire that won't come untied or snag on anything in the water.
Snorkel vest: Some snorkeling sites in Grenada have waves and stronger currents. Wearing a snorkel vest can make your outing more relaxed and help protect you in the event of an emergency. See our recommended products here.
For a complete list of what to wear snorkeling, check out our article here.
Conclusion
Whether you're visiting Grenada on a cruise or spending an extended period on this exciting island, the country is a fantastic destination for snorkelers, divers, beachgoers, and nature lovers. From underwater sculptures to volcanic rock formations, there are plenty of unique places to choose from on your snorkeling adventure.
---
Resources
Last updated 23 February 2022
This blog post contains affiliate links from Viator and TripAdvisor, which means we receive a small commission on any sales made via those links.
Table of contents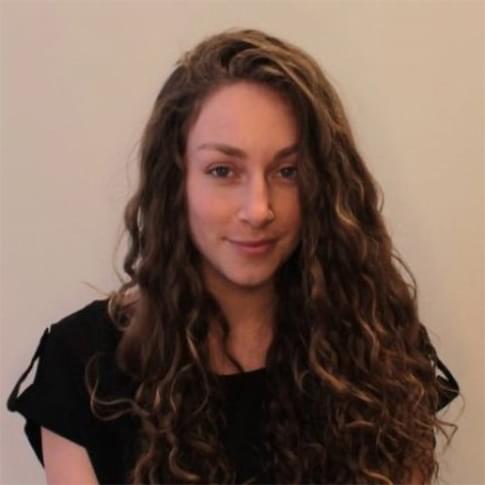 Rebecca Jambrovic