The best winter snorkeling destinations (7 best places in 2023)
Wondering which places have the best snorkeling during winter? Here are the top destinations around the world for a winter snorkeling getaway.
---
While it's easy enough to find a sunny place to escape during the winter, not all warm climates have good snorkeling conditions that time of year. This can make it challenging to find an ideal winter snorkeling destination.
If you're based in a northern climate and are looking for a tropical snorkeling getaway this winter, we've got you covered. To help you plan your snorkeling trip, we've put together a list of the best winter snorkeling destinations with exciting sea life, calm waters, and warm, sunny weather.
Here are some of the world's best places to snorkel in the winter.
The Caribbean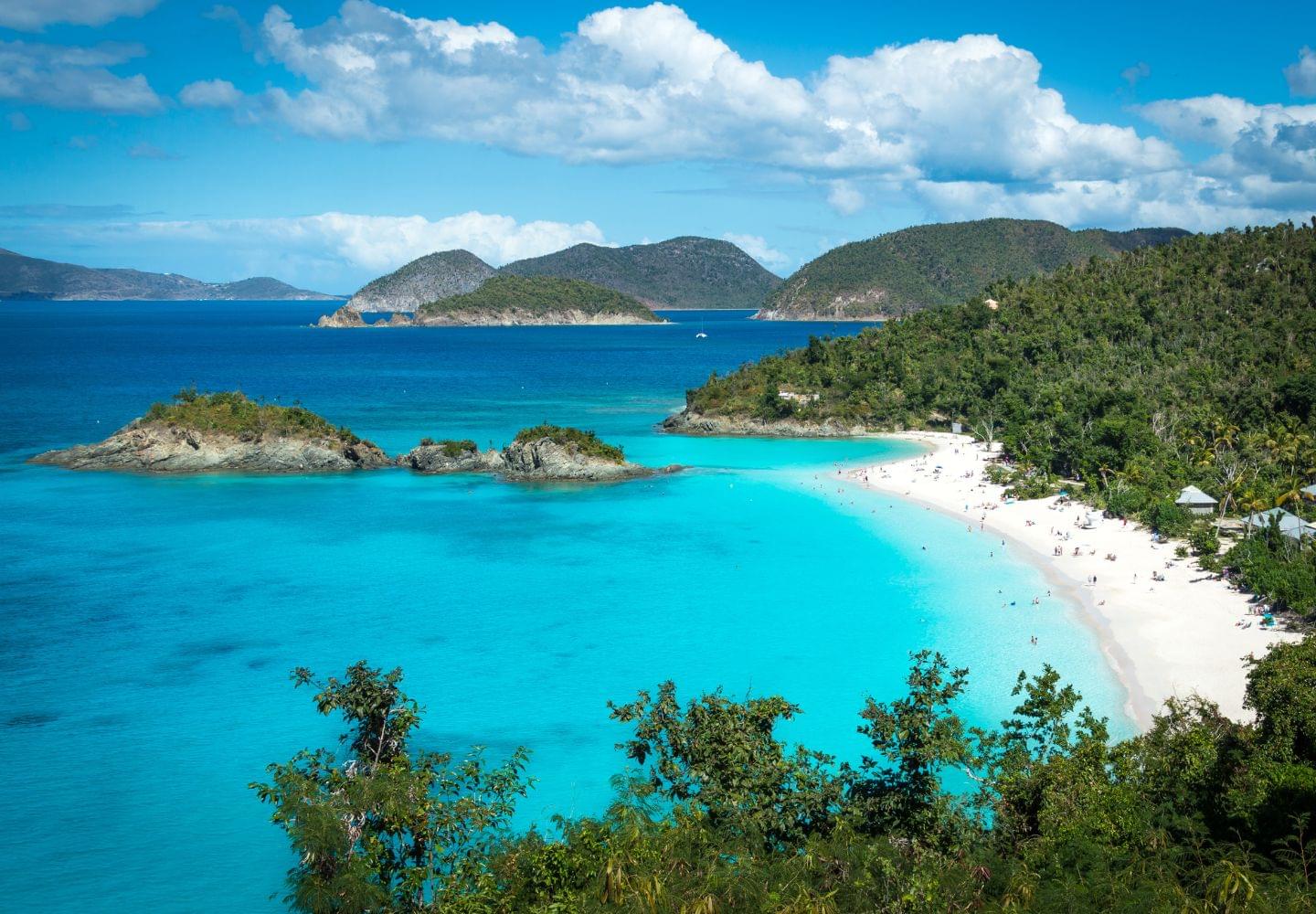 The Caribbean is a longtime favorite among snorkelers and winter sun-seekers, and for good reason. The winter marks the Caribbean's dry season, and many parts of the region have ideal weather and calm, warm waters (around 80°F, on average).1 Combined with easy access from North America and great flight deals from airlines and travel agencies, the Caribbean is an ideal choice for a winter snorkeling vacation.
With a wide variety of islands to choose from, the Caribbean has something to offer all different types of travelers. Beginners and families with children can snorkel from pristine sandy beaches in the US Virgin Islands and the Cayman Islands. If you're in search of warmer waters, head further south to the ABC Islands. Aruba, Bonaire, and Curaçao are playgrounds for snorkelers, with shallow reefs, coral gardens, shipwrecks, and white sand beaches with calm waters.
Experienced snorkelers can explore remote atolls and cayes off the coast of Belize or underwater volcanic craters in Dominica. To learn more about these and other top Caribbean snorkeling destinations, check out our guide to the best snorkeling in the Caribbean.
Hawaii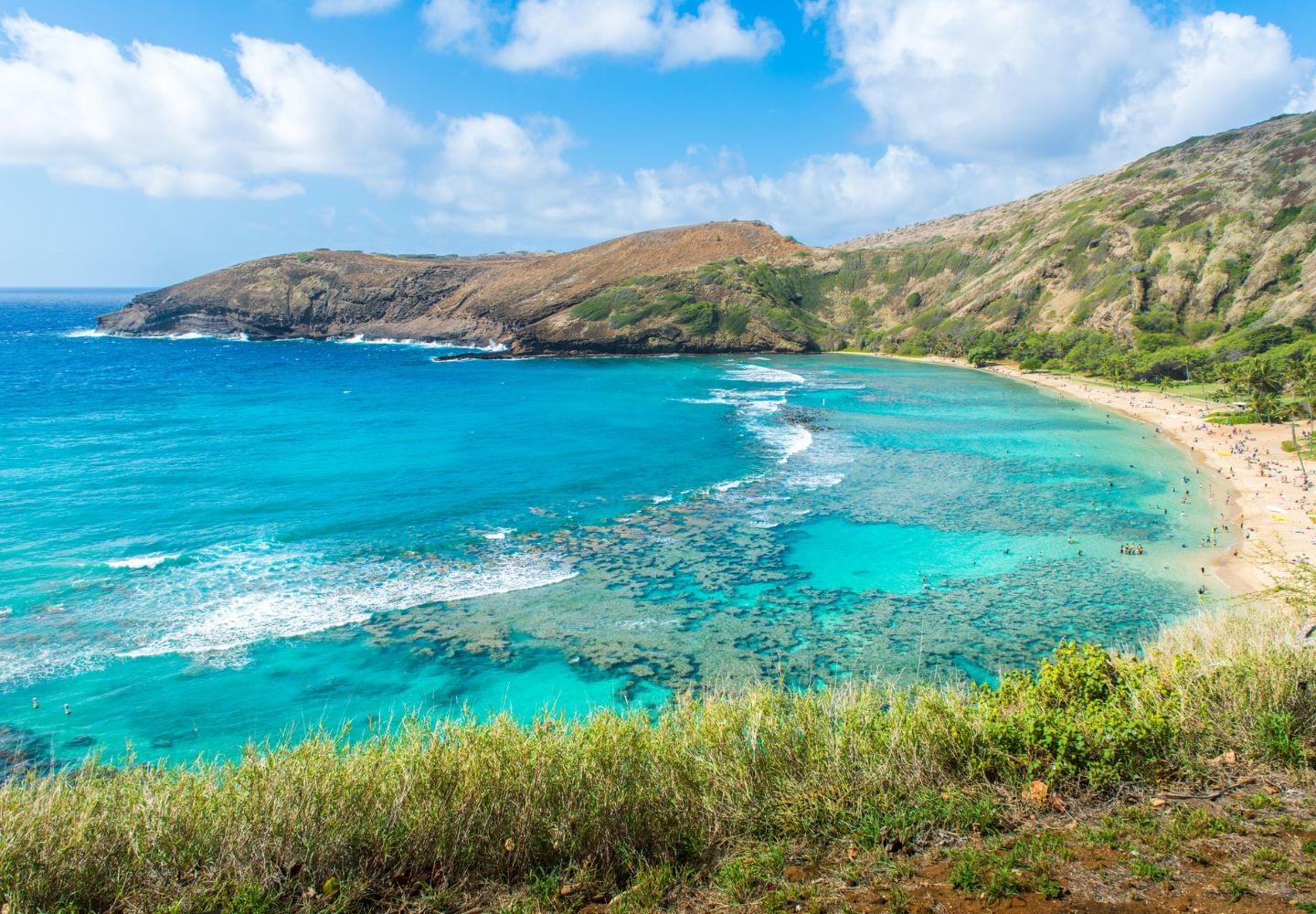 While the north shores of the Hawaiian islands are known for their huge swells and surfing competitions in the winter, the south and west shores of certain islands offer amazing opportunities for snorkeling. The Big Island of Hawaii, Maui, and Kauai are perfect examples.
South and West Maui have some of Hawaii's best snorkeling in January, especially in the morning when the seas are calmer. Check out beautiful reefs at Black Rock (near Kaanapali Beach), Olowalu, and La Perouse Bay. Ulua Beach, Charley Young Beach, and Makena Landing are also great spots.
Maui is a fantastic place to view humpback whales in the winter. The whales begin to arrive in Maui's waters in December and peak in mid-January.2 While you're not allowed to swim with the whales or approach them, humpbacks often come close to whale-watching boats and kayaks. For the best experience, we recommend booking a guided snorkeling tour and whale-watching trip with a reputable tour operator.
On the Big Island, check out the west-facing Kona Coast, which is sheltered from big waves. Kailua-Kona is one of the island's best snorkeling spots, offering the chance to swim with manta rays throughout the year.
Kauai has good snorkeling conditions in February, but the island's reef-protected beaches allow you to snorkel in various places throughout the winter. Poipu Beach, Lydgate Beach, Koloa Landing, and Anini Beach all offer calm conditions and plentiful sea life.
Although many parts of Oahu are too rough to snorkel in the winter, Hanauma Bay Nature Preserve is a notable exception. The protected bay has calm, shallow waters, and on-duty lifeguards provide additional safety for beginners and families with small kids. The bay is an ideal place to see Hawaii's colorful fish and corals.
Mexico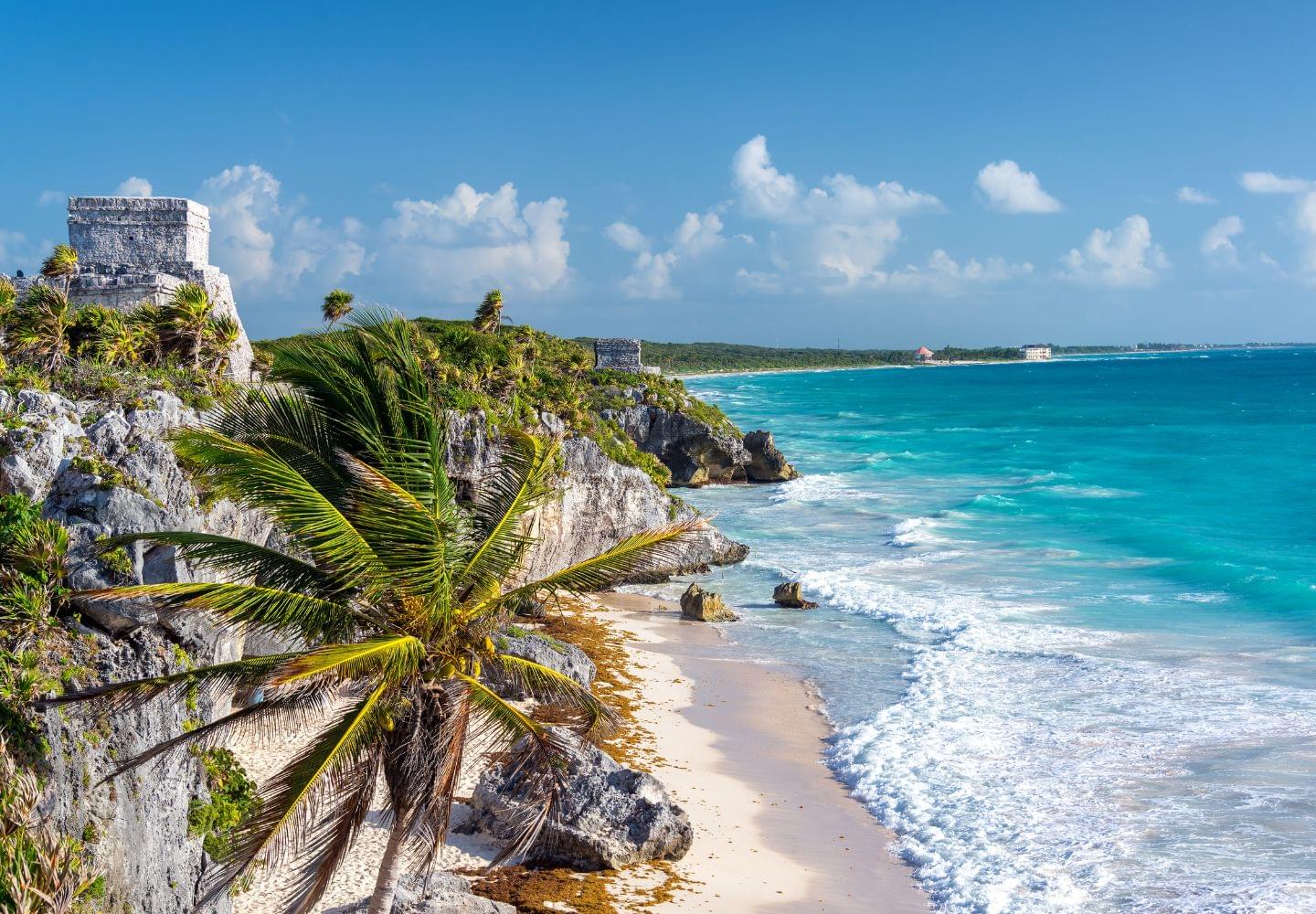 Mexico's Yucatan peninsula is a prime winter snorkeling destination thanks to its dry, sunny climate and crystal clear waters rich with marine life. Cozumel's snorkeling beaches and calm lagoons, for example, offer the chance to snorkel with dolphins, sea turtles, nurse sharks, eels, angelfish, barracudas, parrotfish, and other tropical fish. Extensive corals in the region form a part of the Mesoamerican Reef, the world's second-largest barrier reef system (only behind Australia's Great Barrier Reef).
For a unique experience, swim past submerged sculptures at the Cancun Underwater Museum (also known as MUSA) or head into the jungle to experience the Mayan Riviera's surreal cenotes. Cenote Dos Ojos near Tulum is a top choice among snorkelers and scuba divers who want to explore this spectacular flooded cave system. Learn more about Mexico's best places to snorkel here.
Florida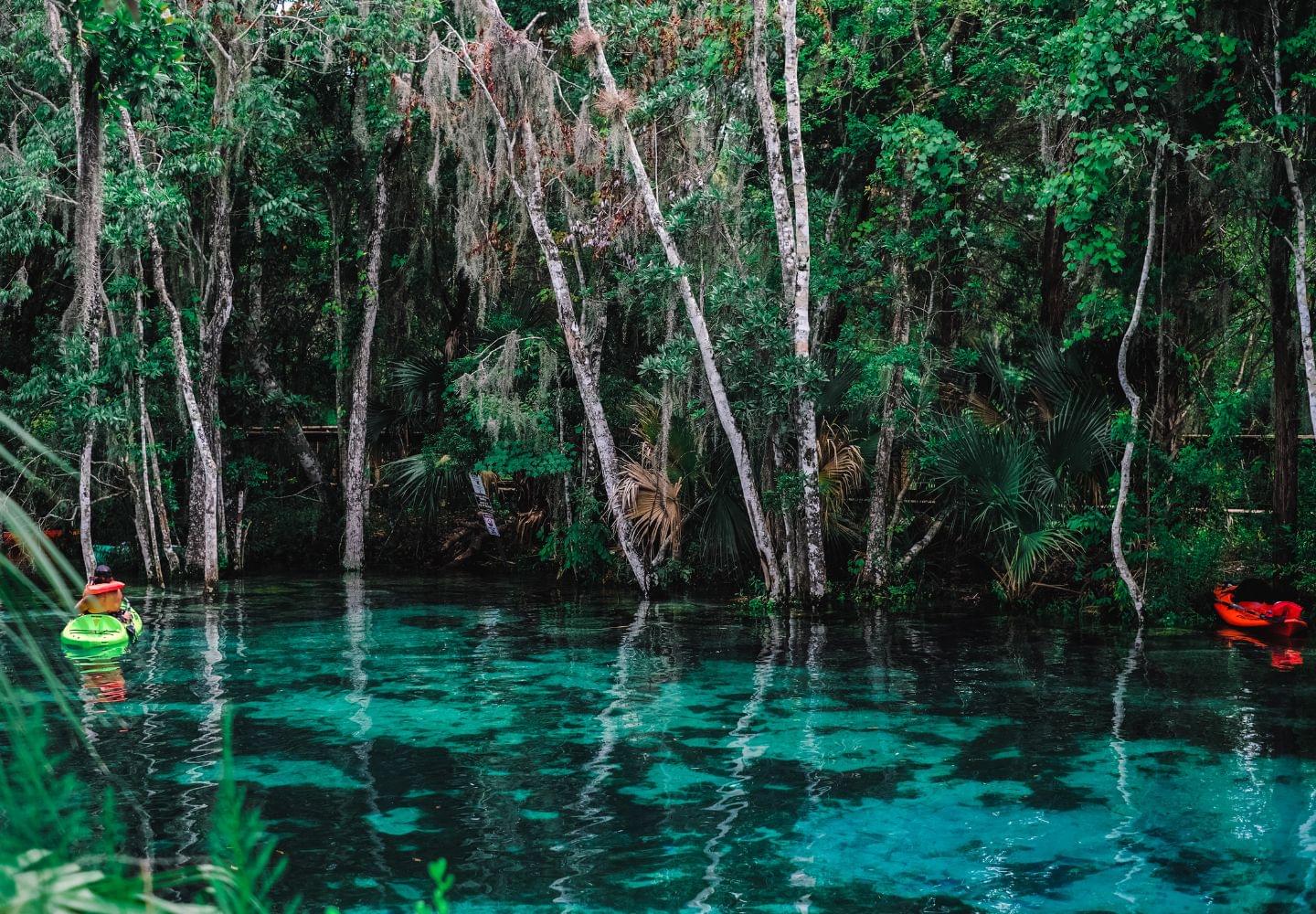 Florida is a fantastic choice for American and Canadian travelers who don't want to stray too far from home. Although water temperatures in the Gulf of Mexico and the Atlantic Ocean are colder than in Caribbean destinations further south, Florida's easy access makes it an appealing vacation spot in the winter months.
Most of Florida's best places to snorkel are in the Keys, along the 350-mile-long Great Florida Reef. For a full-day adventure, take a trip from Key West to Dry Tortugas National Park and spot diverse corals and tropical fish species in the turquoise waters. If you want to stick closer to shore, head to John Pennekamp Coral Reef State Park on Key Largo and explore varied marine ecosystems, such as mangrove swamps, coral reefs, and seagrass beds.
Besides the Keys, many of Florida's natural springs provide a unique snorkeling experience and have a constant year-round water temperature of 72°F. Crystal River, for example, is an ideal spot to swim with manatees in the winter, as they travel here from the Gulf of Mexico in search of warmer waters.
Maldives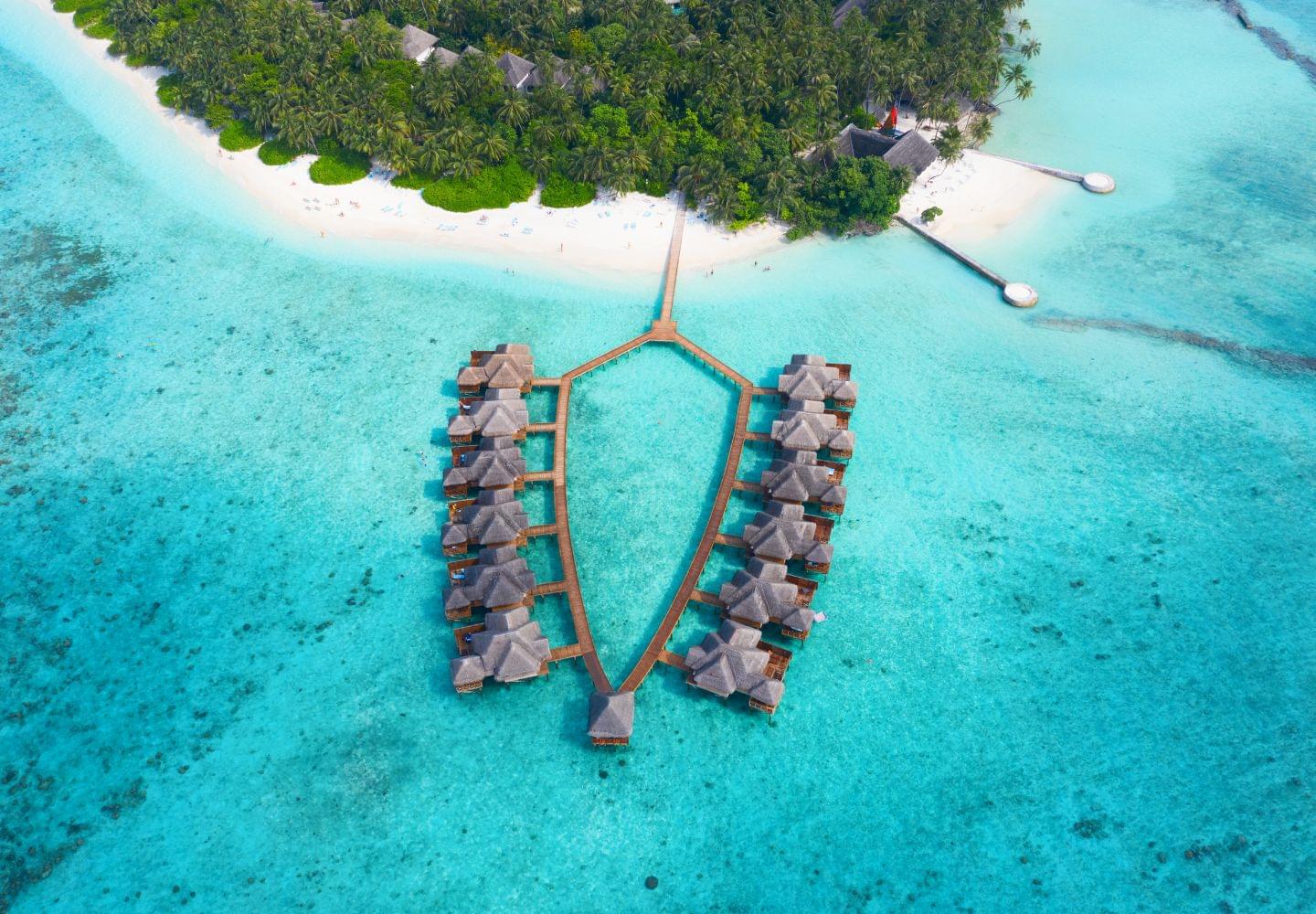 While more challenging to get to for travelers from the US and Canada, the Maldives archipelago is home to some of the world's best snorkeling in December, January, and February. Since winter marks the Maldives' dry season, you can expect abundant sunshine, hot days, and calm waters with fantastic visibility.
This dreamy island chain in the Indian Ocean consists of 26 natural atolls and around 1200 islands and islets.3 Thanks to the incredible marine biodiversity, snorkelers in the Maldives can view a wide range of sea creatures as they explore the underwater world, including pristine coral reefs and over 1000 species of fish.
You can choose from many house reefs and resort islands when visiting the Maldives, with incredible snorkeling just steps from your room. Lhaviyani Atoll (also called Faadhippolhu Atoll) is a top pick, with fantastic shore snorkeling at Kuredu.
The Male Atolls are another excellent spot, with around 50 resort islands and the chance to view sea turtles, whale sharks, reef sharks, stingrays, manta rays, vibrant corals, and tropical fish. The Ari Atoll, meanwhile, is known for its shallow lagoons and easily accessible coral walls.
Philippines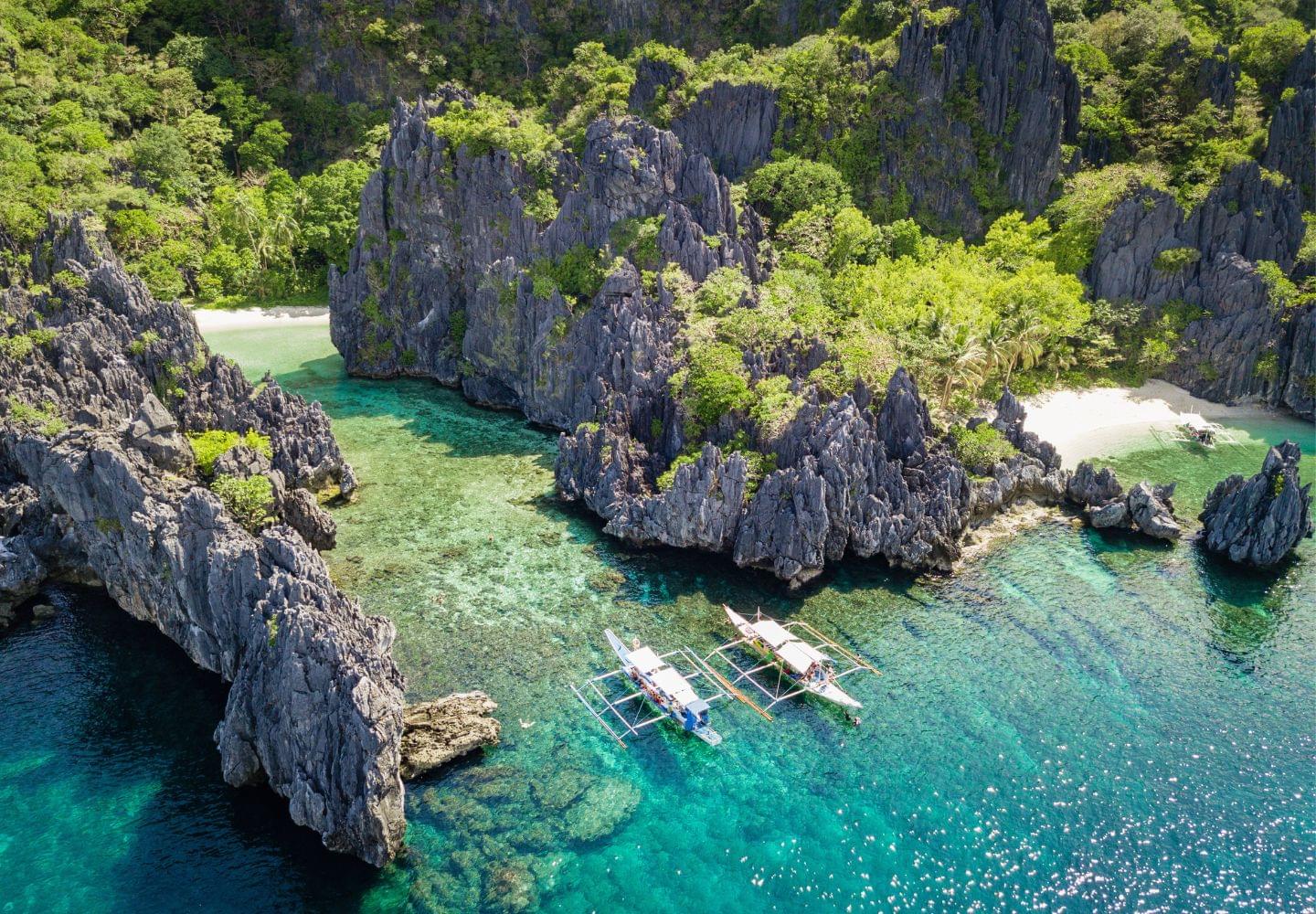 With over 7,000 islands, abundant coral reefs, and thousands of marine species, the Philippines is home to fabulous snorkeling and scuba diving sites. Since the Philippines' dry season runs from around December to May, it ranks among the world's best destinations for snorkeling during winter.
Located in the Coral Triangle, the waters in the Philippines are home to some of the most diverse marine habitats on the planet, and there are tons of places to choose from when planning your snorkeling trip.4
In Cebu, check out the marine sanctuary at Nalusuan Island or snorkel with whale sharks in the small village of Oslob. Moalboal is known for its remote coral reef and the sardine run, allowing you to swim among thousands of sardines.
The Apo Island marine reserve in Dauin is famous for green sea turtle sightings, while the islands of Pamilacan, Balicasag, Cabilao, and Siquijor near Bohol are known for coral reefs and snorkeling beaches.
If you're visiting the Palawan province, head to Siete Pecados near Coron or Matinloc Island near El Nido. The fish in these locations are so numerous you'll feel like you're swimming in an aquarium.
Raja Ampat, Indonesia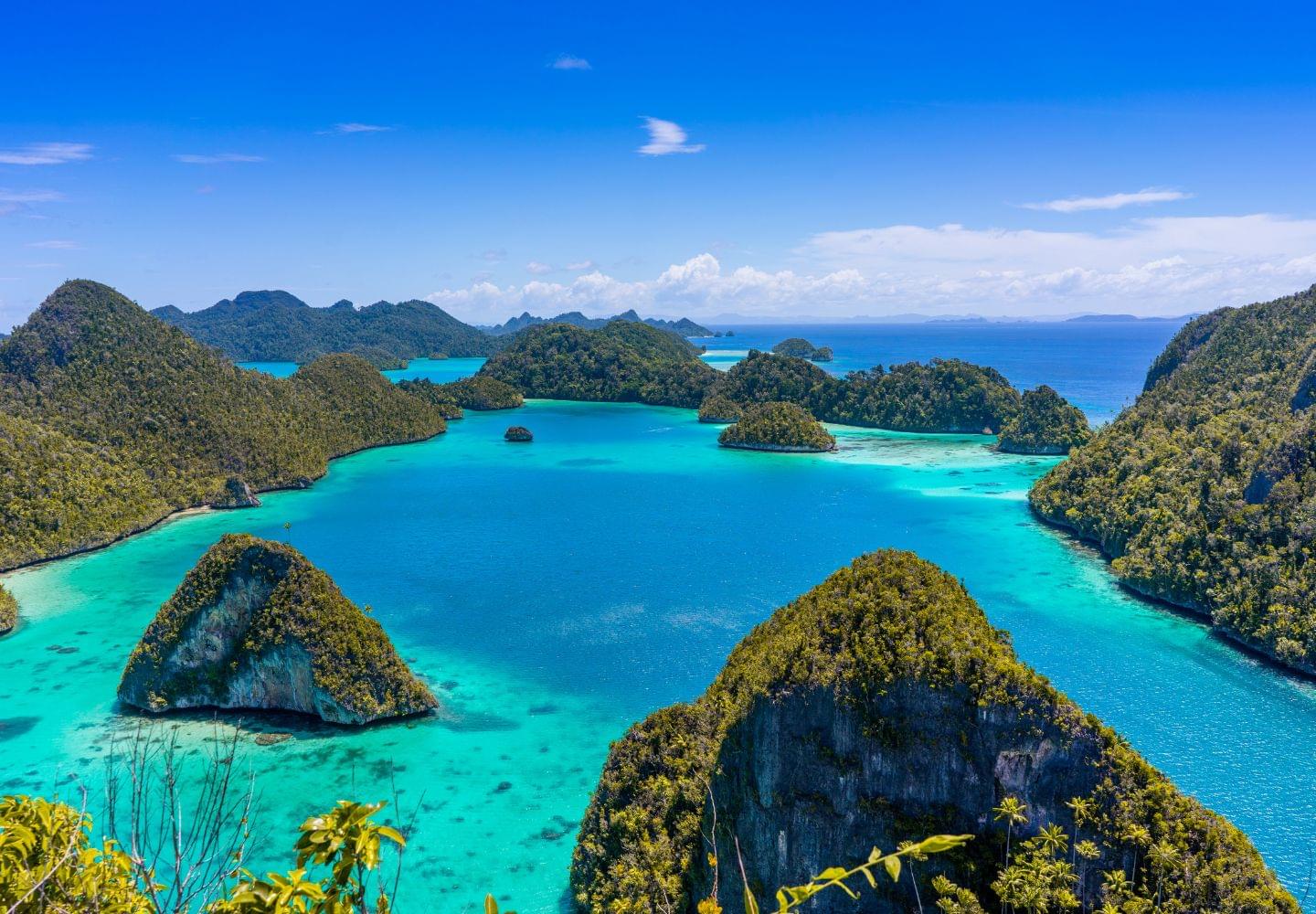 While many parts of Indonesia experience their rainy seasons in the winter, Raja Ampat is a snorkeler's paradise. The period from November to March features calm waters, excellent underwater visibility, and large numbers of manta rays feeding on plankton blooms.
Located at the center of the Coral Triangle, Raja Ampat has breathtaking marine biodiversity. In addition to mantas, snorkelers can view unique sea life like giant clams, pygmy seahorses, and dugongs.
You'll find pristine reefs in off-the-beaten-path locations like Batanta and West Waigeo, while Friwen and Yenbuba Jetty on Mansuar offer easier access to excellent snorkeling. Gam Island is another wonderful place to explore, as it features coral reefs and mangroves growing in clear blue waters, with an extraordinary nudibranch population.
Frequently asked questions
Do I need a wetsuit to snorkel in the winter?
If the water temperature is above 72°F, most wetsuit manufacturers agree that wearing a wetsuit is not necessary (1). However, if you get cold easily or plan to be in the water for an extended period, you may want to consider wearing a wetsuit top or shorty wetsuit - even in warm conditions.
Other than Florida, nearly all of the places on this list have water temperatures above 72 degrees in the winter. As a result, most people will not need to wear a wetsuit if they're visiting one of our other top winter snorkeling destinations.
What should I pack for a winter snorkeling trip?
If you're coming from a northern climate, sun protection is critical on your winter snorkeling adventure. Make sure to pack reef-friendly sunscreen and clothing with a UPF rating of at least 30, and ideally 50+ (2). For the most protection from harmful UV rays, wear items such as a rash guard or swim shirt, a snorkeling bandana/buff, swim leggings, or a full sunsuit.
It's also a good idea to bring your mask, snorkel, and fins. While you can rent snorkel gear in many locations, having your own equipment provides a more comfortable experience than rentals. For more tips about what to wear while snorkeling, you can read our article here.
FAQ sources
"How to Choose a Wetsuit." evo, evo.com.
"Sun Protective Clothing." The Skin Cancer Foundation, skincancer.org.
---
Resources
Last updated 31 October 2023
This blog post contains affiliate links from Viator, which means we receive a small commission on any sales made via those links.
Table of contents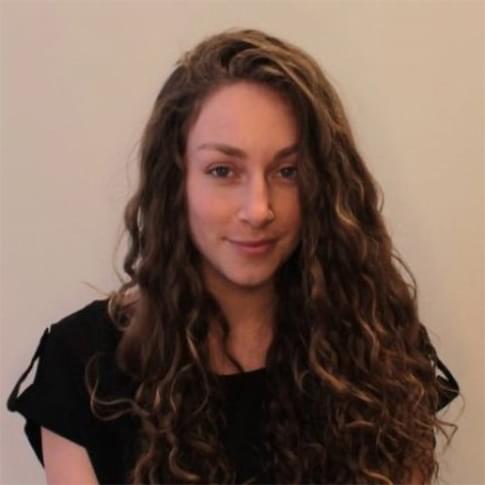 Rebecca Jambrovic