The best snorkeling in Dubia
Dubai offers a mix of snorkeling experiences in natural areas and man-made wonders. Find out where to snorkel with sharks and see coral reefs in and around the city.
---
While Dubai may not be the first place that comes to mind when planning a snorkeling trip, this metropolis has several unique places to explore the underwater world. From cage snorkeling with sharks in a large aquarium to rocky reefs along the coast, there are both natural and artificial areas you can experience near Dubai.
We would not recommend visiting Dubai solely for snorkeling. But if you're planning a trip to the UAE and wondering where you can find the best snorkeling spots, here's where to go.
Ambassador Lagoon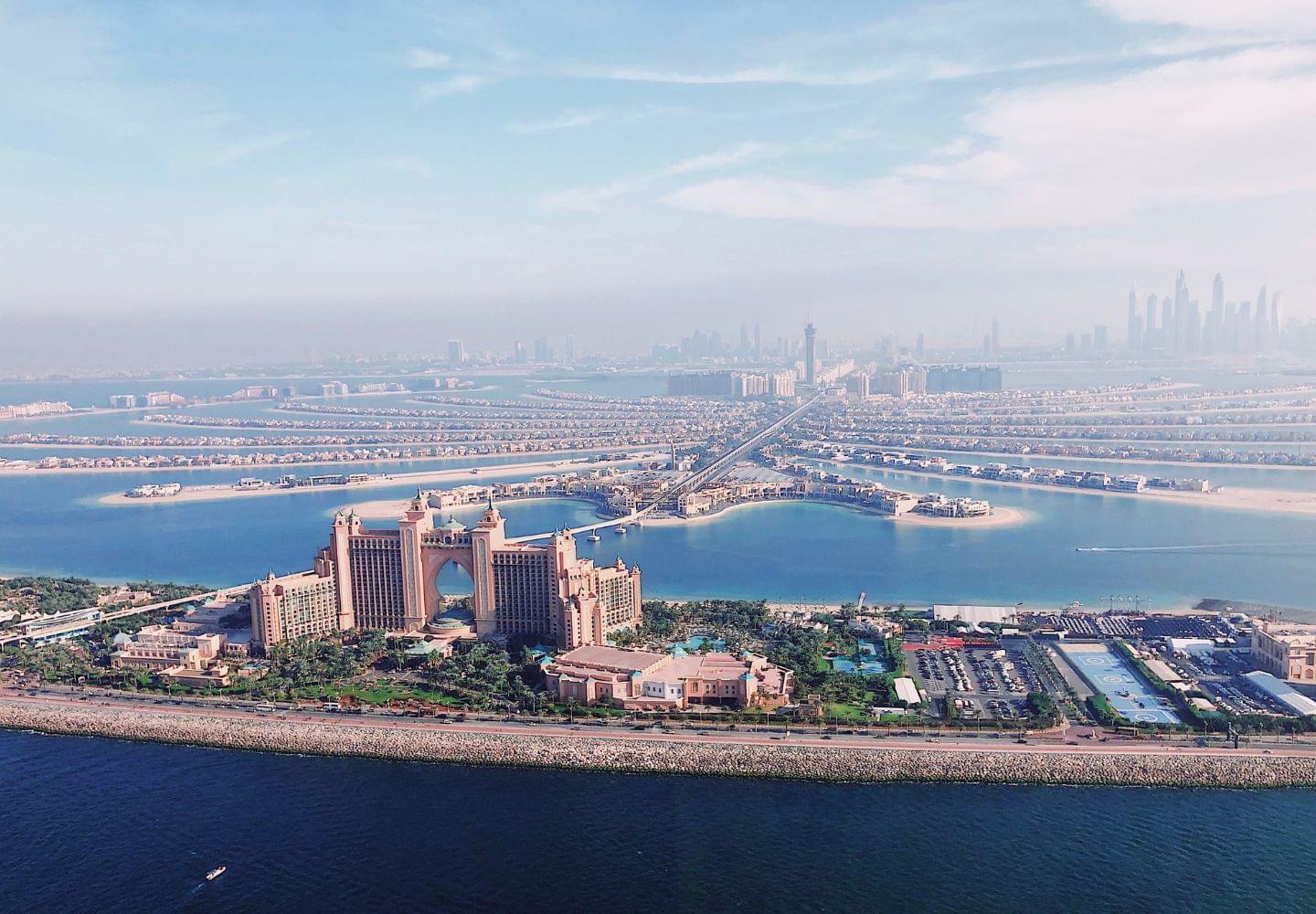 Part of an enormous open-air aquarium, Ambassador Lagoon is one of the top attractions for snorkelers visiting Dubai. The Lost Chambers Aquarium contains around 2.9 million gallons of water and is home to 65,000 marine animals.1 Snorkelers can view 250 different marine species, including various sharks, rays, seahorses, and colorful fish.
Since the artificial lagoon is calm and protected, this snorkeling site is a fantastic choice for beginners and families with young children. Snorkeling is open to children ages six and over, and swimming skills are not required.
Ambassador Lagoon and the Lost Chambers Aquarium are part of the famed Atlantis, The Palm luxury resort. In addition to thousands of sea creatures, visitors can view underwater ruins and shipwrecks based on legends surrounding the lost city of Atlantis.
Fujairah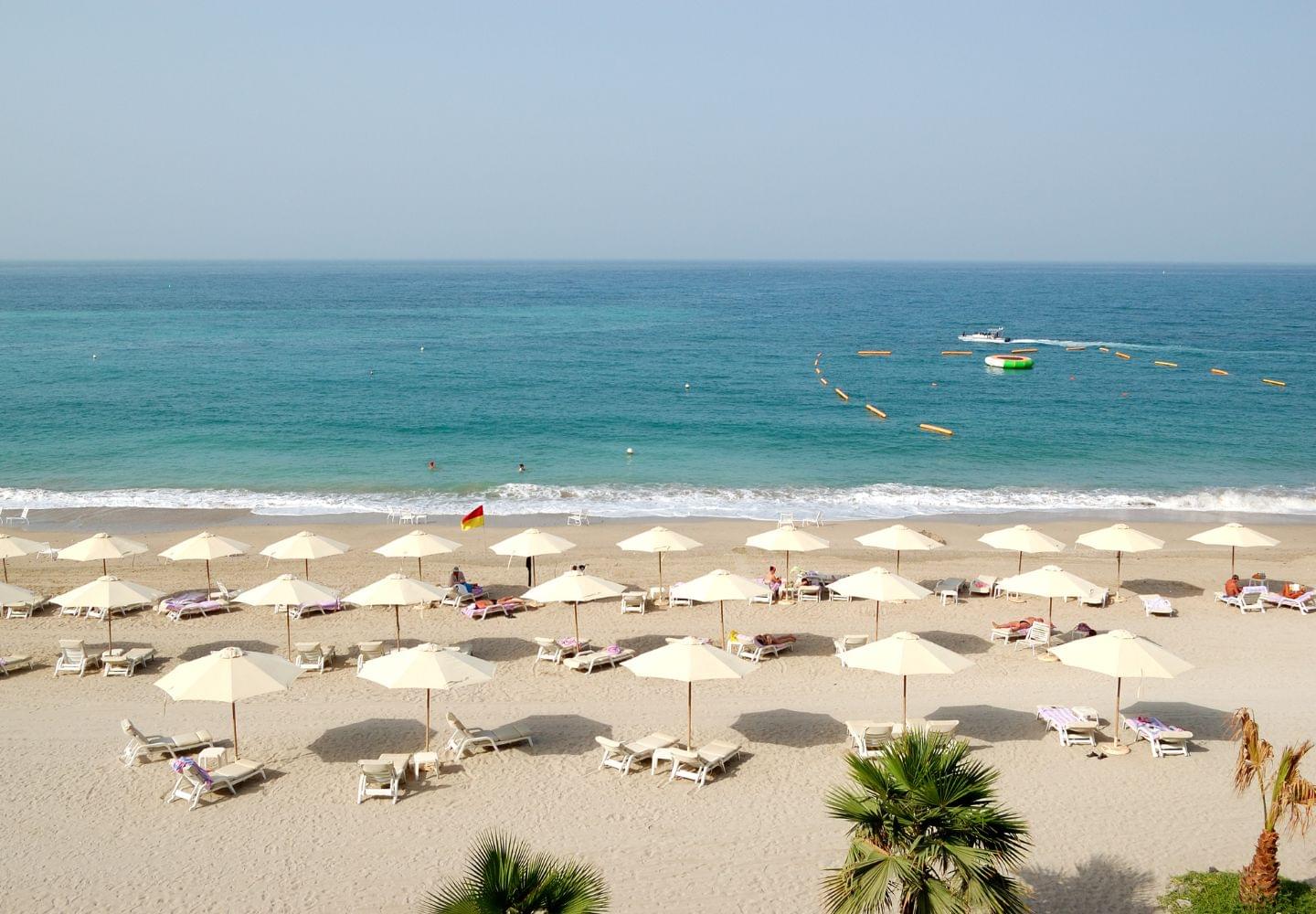 Fujairah is an excellent option for snorkelers interested in taking a day trip from Dubai. Located about a two-hour drive from Dubai on the UAE's east coast, Fujairah is known for its stunning beaches. Visitors can snorkel among the abundant sea life in the Gulf of Oman and enjoy other water sports like scuba diving, kayaking, and paddle boarding.
You can snorkel from the beach, but offshore locations have more to see. Check out Snoopy Island, coral gardens at Dibba Rock, and Sharm Rock to view corals, reef sharks, sea turtles, rays, lionfish, porcupinefish, and more. Various guided tours, like this full-day boat and snorkel trip with transportation from Dubai, will take you to Fujairah's best snorkeling spots.
Dubai Aquarium & Underwater Zoo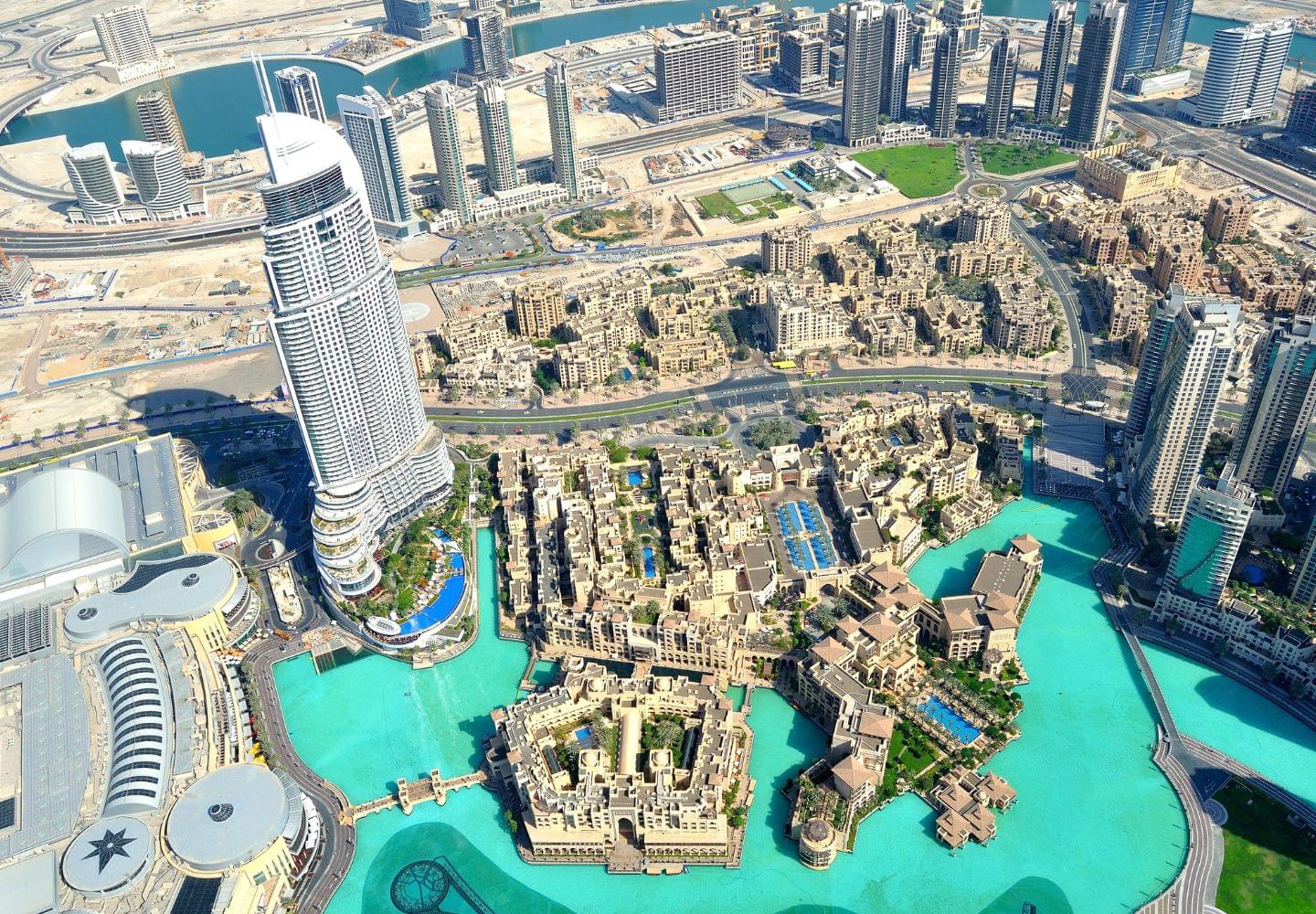 Located inside the Dubai Mall next to the Burj Khalifa, the Dubai Aquarium is a perfect destination for travelers who want to try cage snorkeling or scuba diving with 400 sharks and rays. This indoor aquarium holds 140 aquatic species, including eagle rays, sand tiger sharks, and giant groupers.2
Children ages eight and up are welcome on the aquarium's cage snorkeling excursions, making this a family-friendly activity. After your snorkeling adventure, you can explore the numerous exhibits, walk through a 150-foot tunnel below the tank's surface, or enjoy the underwater zoo's various animal encounter experiences.
Khor Fakkan, Sharjah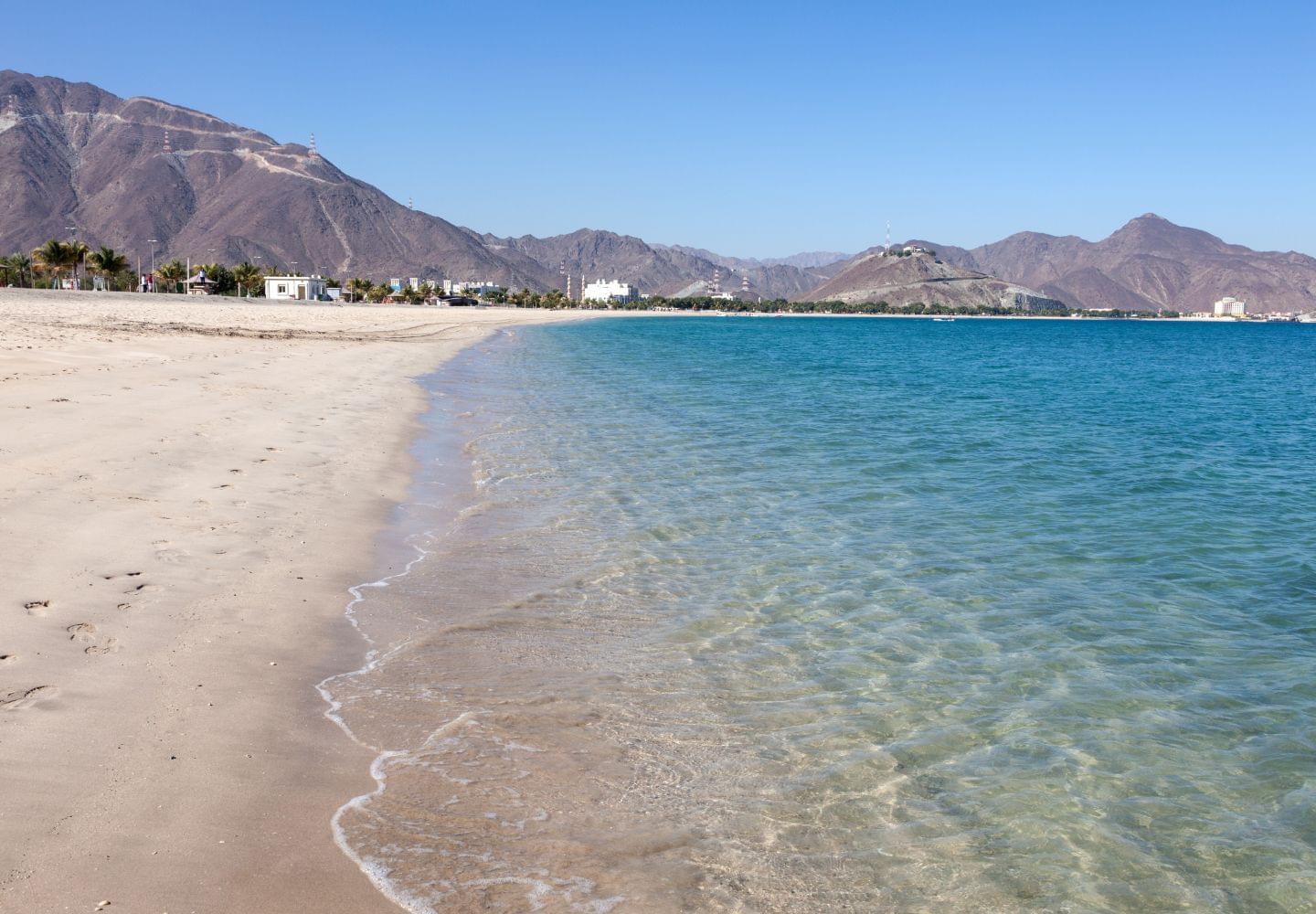 A scuba diving hub in the emirate of Sharjah, the coastal town of Khor Fakkan is about two hours away from Dubai. Since it's not far from Fujairah on the Gulf of Oman, snorkelers and divers can visit both places in one trip.
You can spot turtles, rays, sharks, and fish close to the sandy beaches, but you'll have the best snorkeling experience if you take a boat ride or paddle out to some offshore sites with shallow coral reefs. Martini Rock, for example, is a popular dive site that is also suitable for snorkelers. Outfitters like Al Boom Diving can take you to multiple places in a single excursion.
Khasab, Musandam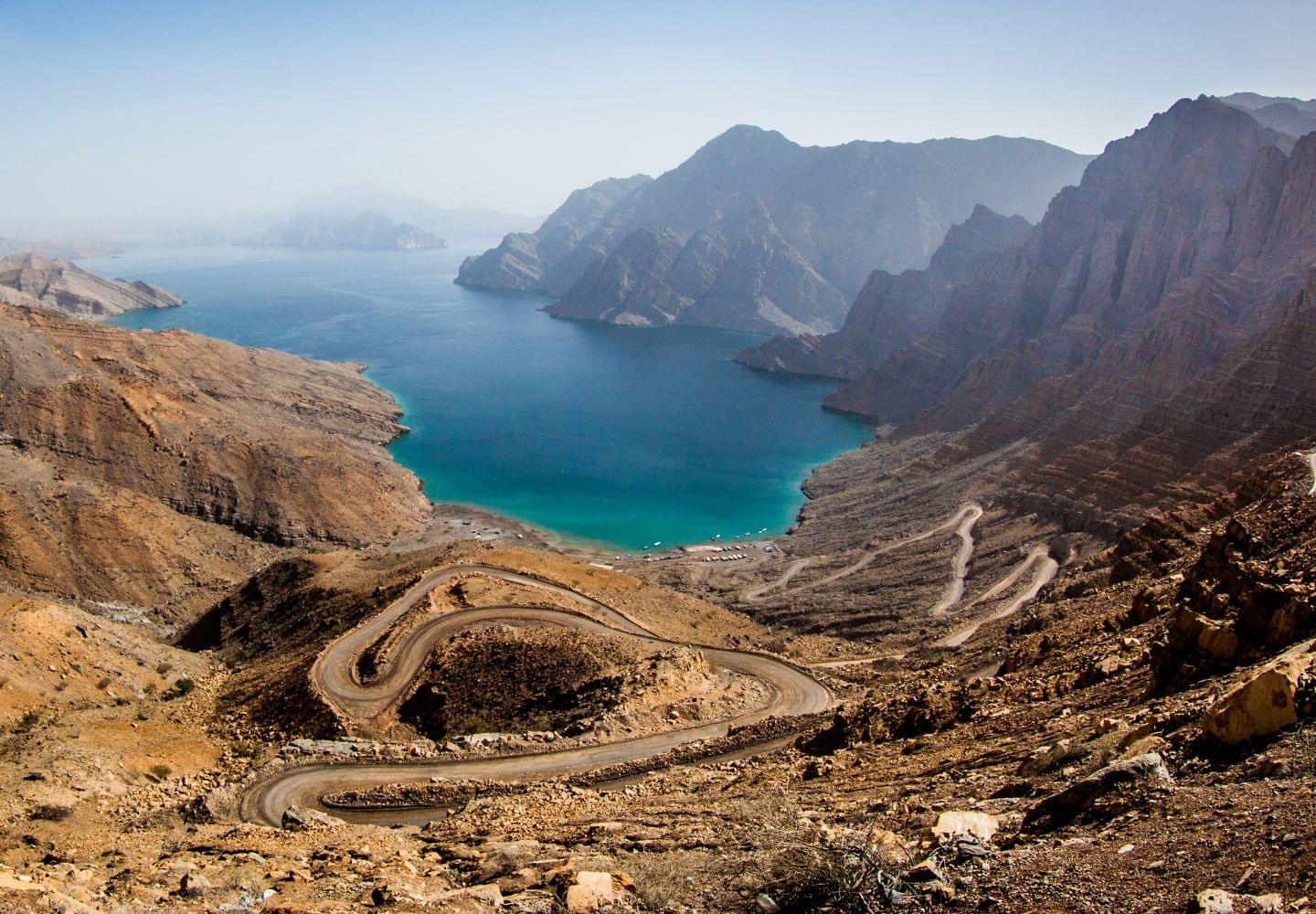 If snorkeling in an aquarium isn't your style and you have some extra time to spare, don't miss the chance to take a trip to Khasab on the Musandam Peninsula. Khasab is located in the neighboring country of Oman and is about a three-hour drive from Dubai. Separated from the rest of Oman by the United Arab Emirates, the peninsula is famous for its high cliffs, scenic fjords, and clear waters.
One of the best ways to experience the area is to take a dhow cruise with snorkeling stops, such as this guided 6-hour tour. The traditional boat will take you through fjords and along the mountainous coastline, with possibilities for dolphin and fish sightings as you snorkel.
You can visit Musandam on a day trip from Dubai if you leave early in the morning. However, you'll have more time to relax and explore if you spend a night or two in the Khasab area.
Best snorkeling tours
Taking a day trip to the Gulf of Oman is a good option for travelers in Dubai who want to snorkel in a natural area. This 8-hour snorkeling excursion off the coast of Fujairah includes a boat ride, snorkeling at an island, and transfers to and from Dubai. If you have your own transportation to Fujairah, consider this package deal providing full-day access to kayaks, SUPs, snorkeling gear, and instructions from local guides.
Oman's Musandam peninsula is another top destination. Those who need transport from Dubai can consider this full-day trip with a scenic drive, a dhow cruise from Dibba, and two snorkeling stops. If you're spending more time in Khasab, check out this 6-hour dhow cruise to the Khor Sham fjord, complete with snorkeling and dolphin watching.
Best places to stay
Dubai has a wide selection of hotels to choose from during your stay. Located on Palm Jumeirah Island, Atlantis, The Palm is a fantastic choice for families and couples. The 5-star resort has gorgeous views of the Arabian Gulf and easy access to the Atlantis Aquaventure Waterpark and snorkeling at Ambassador Lagoon.
Those looking to experience Dubai's luxurious lifestyle can treat themselves to a stay at the Burj Al Arab Jumeirah. This famous hotel is one of the tallest hotels in the world and provides panoramic views of the Arabian Gulf. Guests can enjoy a private beach, two gorgeous swimming pools, and unlimited access to water sports activities at Wild Wadi Waterpark.
Travelers on a budget should consider the Media One Hotel located in Dubai Media City. The 4-star hotel is close to the Palm Jumeirah and the Dubai Marina, providing easy access to sightseeing, beaches, city tours, and other activities.
Dubai snorkeling FAQ
What time of year is best for snorkeling in Dubai?
Spring and fall are excellent times to visit Dubai for snorkeling. The weather is hot and sunny, but not so hot that it's unpleasant to be outside. Scorching temperatures make the summer a challenging time to visit, while most travelers find the winter months too chilly for water sports.
Depending on what you'd like to do while you're there, you may want to avoid visiting during the holy month of Ramadan. Although things are generally quieter, the Muslim holiday limits certain activities and can alter business hours.(1) We recommend avoiding Eid al-Fitr (a three-day holiday marking the end of Ramadan), as the city is very busy at this time.
Does Dubai have snorkeling beaches?
Dubai is not known for its snorkeling beaches. While you can take your mask and snorkel to beaches like Jumeirah Beach, Kit Beach, La Mer Beach, and Al Mamzar Beach, visibility in the Persian Gulf isn't great. Marine life is also not particularly interesting, and you're better off sticking to the aquariums. If you want to snorkel in a natural area near Dubai, we recommend taking a day trip to Khor Fakkan, Fujairah, or Musandam (located in neighboring Oman).
Can you snorkel on the Palm of Dubai?
The Palm Jumeirah is home to one of Dubai's best snorkeling spots - Ambassador Lagoon at the Lost Chambers Aquarium. The artificial lagoon is beginner-friendly and allows snorkelers to view thousands of sea creatures. While there are some beaches on the Palm, they are not good places to snorkel.
FAQ sources
"The Rituals of Ramadan." Department of Economy and Tourism, 2 March 2022, visitdubai.com.
---
Resources
Last updated 31 October 2023
This blog post contains affiliate links from Viator, Booking.com, and TripAdvisor, which means we receive a small commission on any sales made via those links.
Table of contents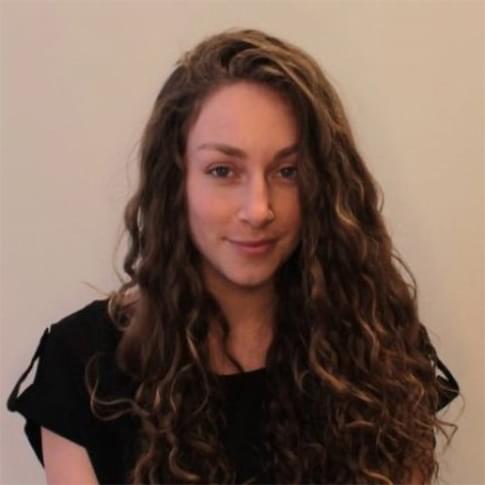 Rebecca Jambrovic