Best snorkeling gear for kids (2023 update)
We evaluated top-rated prescription snorkel masks to find the best products for glasses-wearers. Here are the masks we recommend for a range of budgets.
---
Getting kids their own snorkel gear helps adventurous little ones explore the underwater world in a fun and safe way. Whether you're looking for snorkeling gear for kids to use at home or on an upcoming beach vacation, you're in the right place.
We researched numerous gear packages and selected three excellent youth snorkel sets including a kid-friendly mask, snorkel, and fins. The sets fit children between the ages of 3 and 11, depending on their size. If you're in search of snorkel gear for an older child or teenager, we recommend looking at our gear reviews covering adult snorkel sets, such as the best snorkeling equipment for beginners and the best travel snorkel gear.
After evaluating and comparing many different gear bundles, we've selected the Cressi Rocks Junior Snorkeling Kit as the best kids' snorkel set overall.
---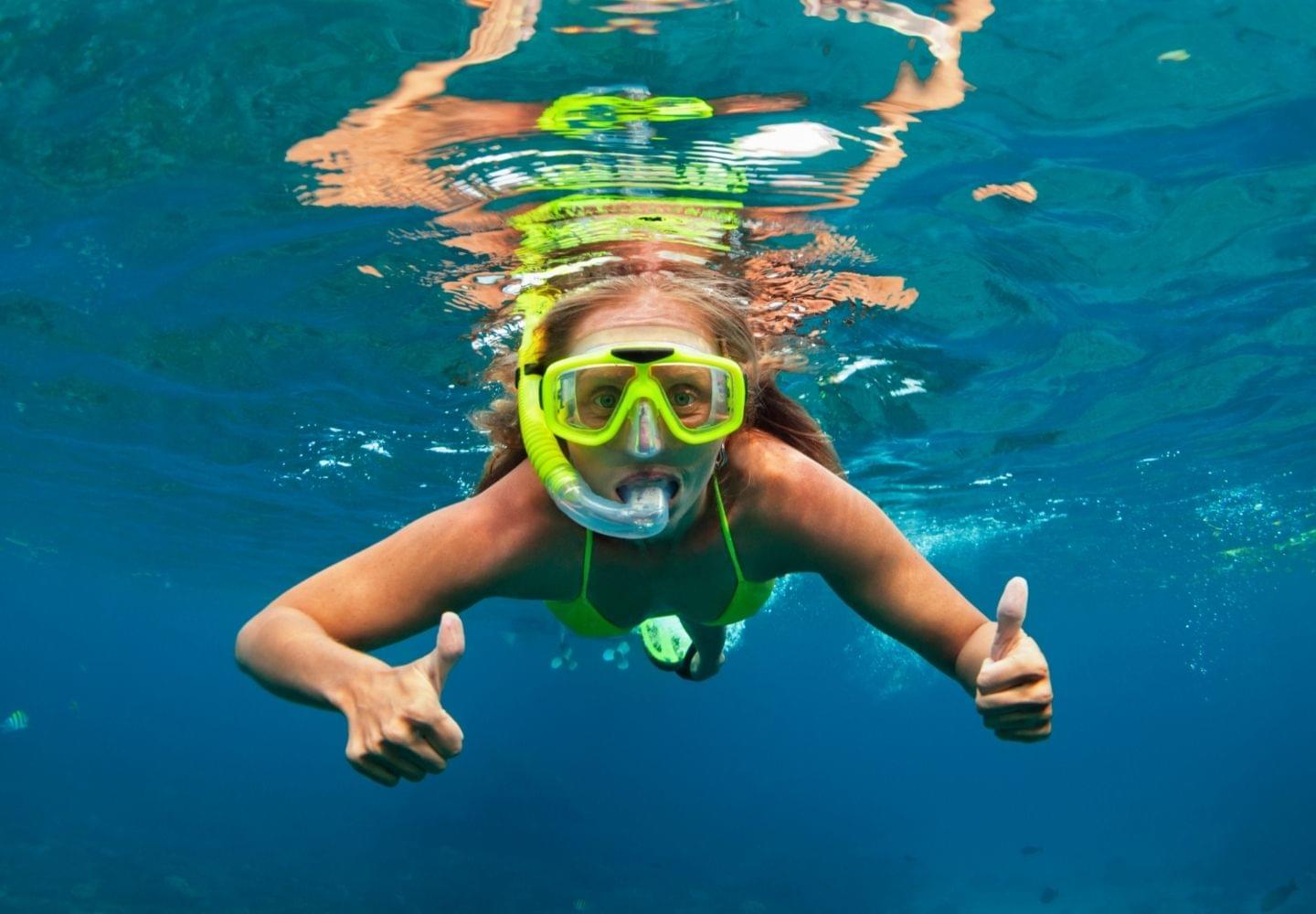 Top pick: Cressi Rocks Junior Snorkeling Kit
The Cressi rocks Junior Snorkeling Kit is sized for kids but has the same quality and features you would expect from adult snorkeling gear. It's an ideal fit for parents who want durable, comfortable equipment for their children at a reasonable price.
Covering a wide age range, the beginner-friendly set is suitable for kids ages 3 to 10, depending on their size. Cressi included a dry-top snorkel to keep water out even if the top goes underwater. The child-sized mask has a soft silicone skirt and an easily adjustable strap to provide a comfortable, leak-free fit, and the adjustable fins will continue to fit as your child's feet grow.
While some parents experienced issues with the mask buckle, most buyers found the set to be highly durable and provide excellent value for money.
Runner-up: Mares HEAD Sea Pals Snorkel Set
The Mares HEAD Sea Pals Snorkel Set includes a youth mask, dry-top snorkel, and adjustable open-heel fins that all fit in a fun, marine animal-themed backpack. The gear bag is a hit among kids, who can choose from several different sea creatures and color combos. Although it's available at a slightly lower price than the Cressi Rocks set, this gear bundle had more complaints about comfort and durability and, as a result, came in as our runner-up.
Budget pick: U.S. Divers Dorado Junior Snorkeling Set
The U.S. Divers Dorado Junior Snorkeling Set is a wallet-friendly choice for children ages 6 and up who are comfortable in the water. The mask fits most children well without leaking or fogging up. Using the semi-dry snorkel requires more confidence and awareness in the water, but it is durable and functions as advertised. Although the fins are comfortable to wear even during extended snorkeling sessions, the straps break more easily than on other models.
If you need a more durable set to accompany your little ones on numerous underwater adventures or have a child younger than 6, we recommend choosing one of the Cressi or Mares gear packages listed above.
Frequently asked questions
What age can kids start snorkeling?
Children as young as 3 can give snorkeling a try with careful adult supervision, but most kids don't try snorkeling until about age 5 or 6. The right age for your child will depend on a variety of factors, including their level of comfort in the water, swimming abilities, and overall development.
What qualities should I look for when buying snorkel gear for kids?
It's best to buy kids' snorkel gear from a trusted brand that offers high-quality equipment at a reasonable price. Buying time-tested gear reduces the likelihood of an equipment malfunction, keeping your kids safe and allowing them to continue having fun in the water. You'll also want to ensure the equipment is sized correctly and fits them well so they don't experience leaking, fogging, or blisters.
What equipment do kids need for snorkeling?
A mask and snorkel are the most important pieces of equipment for kids to start snorkeling. Fins are optional and are typically better for kids over 6 who are more comfortable in the water. Other recommended items include a snorkel vest, life jacket, or other buoyancy aid (see which youth snorkel vest we recommend here), a rash guard or wetsuit, neoprene fin socks, and reef-safe sunscreen. For more gear tips, you can read our article covering what to wear snorkeling.
Detailed product reviews
Top pick: Cressi Rocks Junior Snorkeling Kit
Cressi created the Rocks Junior Snorkeling Kit to provide parents with affordable snorkeling equipment for their kids that doesn't compromise quality. The four-piece set includes the Rocks Mask, a submersible dry-top snorkel, open-heel fins, and a mesh bag.
Producing gear since 1943, Cressi is the world's oldest scuba diving equipment company.1 The Italian brand is trusted by snorkelers and divers around the world and is known for its time-tested quality. The Rocks youth snorkel set is no exception, with many reviewers highlighting the durable and comfortable materials.
Cressi's junior snorkel has various features to make snorkeling more comfortable and easier for kids. The fully dry top and splash guard prevent water from entering the tube, and a one-way purge valve on the bottom allows any water that does happen to get in to drain out easily. The mouthpiece is made of flexible and soft silicone to reduce jaw fatigue when snorkeling for prolonged periods, so kids can stay in the water longer. Additionally, the wider bore increases airflow capacity, helping children to relax and breathe comfortably.
The Rocks Mask features dual tempered glass lenses, which offer a wide field of view. Made of soft, hypoallergenic silicone, the mask skirt provides improved comfort and a leak-free seal.
With easily adjustable straps, the included fins are designed to adapt as a child's feet grow. The fins come in two sizes: S/M (US kids' shoe sizes 9.5-13.5K and ages 3-6) and L/XL (US youth shoe sizes 1 to 6Y and ages 6-10). Cressi provides a detailed size chart to help you find the right fit for your kids.
Some users complained that they experienced problems with the mask buckle and snorkel keeper breaking easily, but most people had no problems with quality or durability. The product includes a two-year limited warranty, so you can contact Cressi if you experience any issues.
The bottom line: Cressi's junior snorkel set is a reliable gear bundle for kids at a fair price. While it's more expensive than our other recommended youth equipment, Cressi's set provides the same quality and features you expect from snorkeling equipment for adults in a kid-friendly package (check price on Amazon).
Runner-up: Mares HEAD Sea Pals Snorkel Set
Young snorkelers of all skill levels can enjoy using the Mares HEAD Sea Pals Snorkel Set, which includes a kids' mask, a dry-top snorkel, adjustable fins, and a backpack. The features in this gear bundle are similar to Cressi's junior kit, but the included backpack makes Mares' set stand out. Kids can choose from several different marine animal-themed backpacks and color combinations, including an octopus, a turtle, and a shark.
Another company with Italian roots, Mares is one of the largest scuba manufacturers in the world.2 Known for its high-quality diving, snorkeling, and spearfishing equipment, Mares produced this child-sized snorkel set without compromising quality.
The mask, snorkel, and fins in this set function as advertised for most users. The single lens mask features a wide-angled view and a silicone skirt designed to provide a good seal on a child's face.
Mares' dry-top child snorkel keeps water out even when submerged, helping to prevent your little ones from swallowing water. Made from premium quality silicone, the snorkel's small mouthpiece remains comfortable for kids even over extended snorkel sessions.
Thanks to their easily adjustable straps, the short fins cater to growing feet and fit kids as young as 4. The fins come in two sizes: S/M (US kids' shoe sizes 9-13K and ages 4-6) and L/XL (US youth shoe sizes 1-4Y and ages 6-9).
This set came in as our runner-up because it received more user complaints about comfort, durability, and quality than our top pick from Cressi. Some parents cautioned that the snorkel's dry top seemed more fragile than different models their kids had tried, while others said the silicone on the mask skirt and mouthpiece was harder than expected.
Several parents said that water leaked into the snorkel because the mouthpiece didn't form a tight seal, but most kids didn't experience any issues. Other buyers commented that their kids experienced uncomfortable rubbing from the flippers, but this is usually solved with a pair of neoprene fin socks.
The bottom line: With a kid-friendly design and well-thought-out features, the Mares Sea Pals set is easy and fun to use, even for first-timers. Suitable for ages 4-9, most kids find this reasonably priced set to be comfortable and well-made (check price on Amazon).
Budget pick: U.S. Divers Dorado Junior Snorkeling Set
The U.S. Divers Dorado Junior Snorkeling Set is a great choice for kids ages 6 and up who are confident in the water. This wallet-friendly four-piece set includes a youth mask, a semi-dry snorkel, adjustable fins, and a mesh carry bag.
With an easy-adjust, three-way buckle system, the mask provides a customizable, leak-free fit for small faces. U.S. Divers also included dual anti-fog lenses to give your adventurous little ones clear views of the underwater world.
The Seabreeze junior snorkel is semi-dry rather than a dry-top like the Cressi and Mares models. It has a splash guard to keep water at the surface out, but it will fill with water if fully submerged. While a purge valve allows kids to clear water out of the snorkel tube, children who use this type of snorkel should be comfortable in the water and confident with snorkeling techniques.
Kids loved the adjustable open-heel fins and said the foot pockets felt comfortable and did not cause any rubbing or hot spots. The Proflex Jr snorkel fins come in three different sizes: Small, Medium, and Large. Size Small fits shoe sizes 9-13K, Medium fits shoe sizes 1-4Y, and Large fits shoe sizes 5-8Y. With a wider size range than the Cressi and Mares sets, this gear bundle is a good choice for kids with larger feet.
The biggest drawback with the U.S. Divers Dorado snorkeling kit is the fins' durability. More users complained of the straps breaking and rubber parts tearing on this model than the Cressi or Mares sets listed above. However, most users didn't experience any problems with the mask or snorkel. The Seabreeze semi-dry snorkel is typically more durable than dry-top models since it has fewer moving parts and pieces that can break.
The bottom line: This affordable snorkel set from U.S. Divers is an excellent choice for cost-conscious parents that aren't too concerned about the equipment's longevity. The semi-dry snorkel and larger fin sizes available make it a good fit for older kids who are confident in the water (check price on Amazon).
Conclusion
Since leaky snorkel masks and uncomfortable fins can quickly sour a snorkeling outing, getting kids their own snorkeling gear is a great way to help them have a better experience. Kids will have more fun, and parents can stay more relaxed knowing the equipment fits them well and comes from a trusted gear manufacturer.
The best overall Cressi Rocks Junior Snorkeling Kit, runner-up Mares HEAD Sea Pals Snorkel Set, and budget-friendly U.S. Divers Dorado Junior Snorkeling Set are all excellent youth snorkel sets to consider for your children.
---
Resources
"Cressi History." Cressi Professional Scuba Diving Equipment, cressi.com. ↩
Last updated 01 November 2023
This blog post contains affiliate links from Amazon, which means we receive a small commission on any sales made via those links.
Table of contents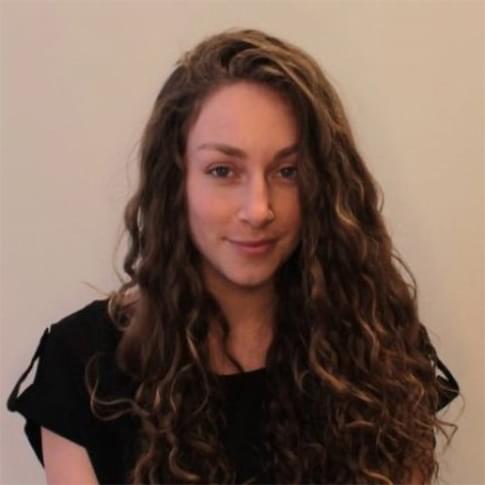 Rebecca Jambrovic