The best snorkeling in Saint Kitts and Nevis
From shallow shipwrecks in gorgeous bays to protected marine parks, here are the best places to snorkel on the vibrant Caribbean islands of Saint Kitts and Nevis.
---
Consisting of two islands, the Caribbean nation of Saint Kitts and Nevis offers stunning beaches, lush rainforest, vibrant culture, and rich history. Although some cruise ships stop at St. Kitts, the country is less touristy and less crowded than many Caribbean destinations. Combined with the friendly locals and laid-back atmosphere, St. Kitts and Nevis is an ideal getaway for travelers seeking a relaxing tropical vacation.
Since snorkeling on St. Kitts is not as interesting as many other Caribbean islands, you may want to consider a different destination if snorkeling is your top priority. However, if you're intrigued by St. Kitts' idyllic landscapes, culture, and history, there are many beautiful beaches where you can snorkel while you're there.
Here are the best snorkeling locations in St. Kitts and Nevis.
South Friars Bay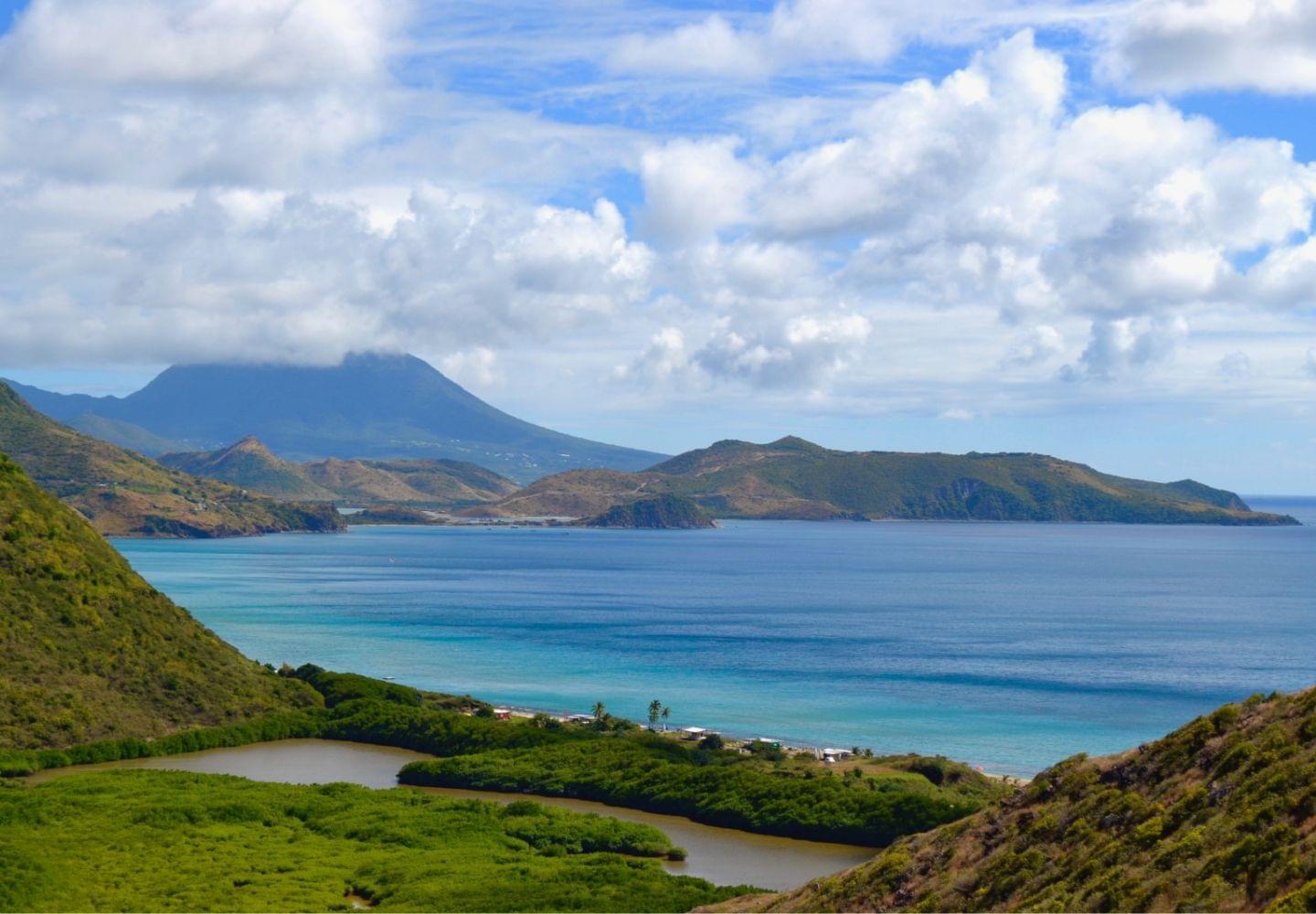 South Friars Bay near the capital city of Basseterre is a great destination for water sports enthusiasts visiting St. Kitts and is one of the island's best beaches. In addition to enjoying a snorkeling adventure, you can rent kayaks and jet skis and eat at various restaurants and beach bars.
The bay's calm waters and numerous amenities make it an excellent spot for beginners. Head into the water near Carambola Beach Club and follow the breaker away from shore, keeping an eye out for sea creatures hiding among the rocks. Other spots to check out include the reef in front of Shipwreck Beach Bar (look for the buoys) and the shallow areas near Discovery Beach Bar.
White House Bay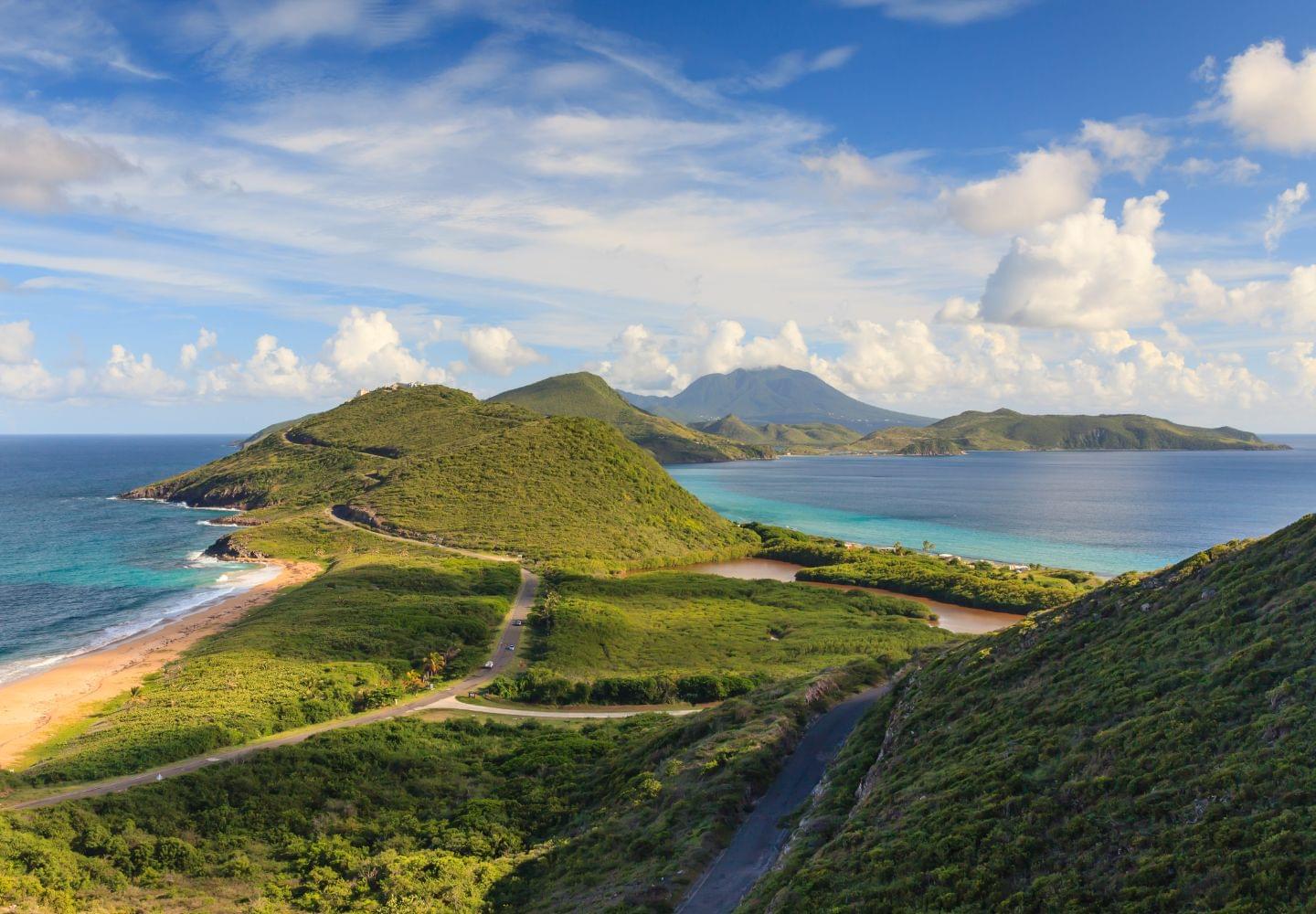 Located on St. Kitts' Southeast Peninsula, White House Bay features shallow waters and a 40-foot shipwreck, marked with a buoy next to a large submerged boulder. The seabed is varied, with some rocky areas, reefs, and seagrass beds, which provide a habitat for starfish, stingrays, and schools of fish.
Keep an eye out for sea urchins when getting in and out of the water, and allow time for a meal at the acclaimed Salt Plage restaurant.
Shitten Bay
Shitten Bay is home to a small shipwreck and is a popular stop on catamaran snorkel tours. The wreck sits in clear, shallow water with a variety of marine life, including eels, stingrays, sea turtles, and colorful tropical fish. You can reach the bay by boat or by hiking from Majors Bay, which takes a little less than an hour.
If you're a strong swimmer, you can swim from Shitten Bay to Nags Head reef, another popular destination for snorkeling tours and scuba diving. The reef begins at a depth of around 15 feet and is teeming with diverse sea life. The area can experience some stronger currents, so use caution and consider wearing a snorkel vest for added safety (see which snorkeling vests we recommend here).
Frigate Bay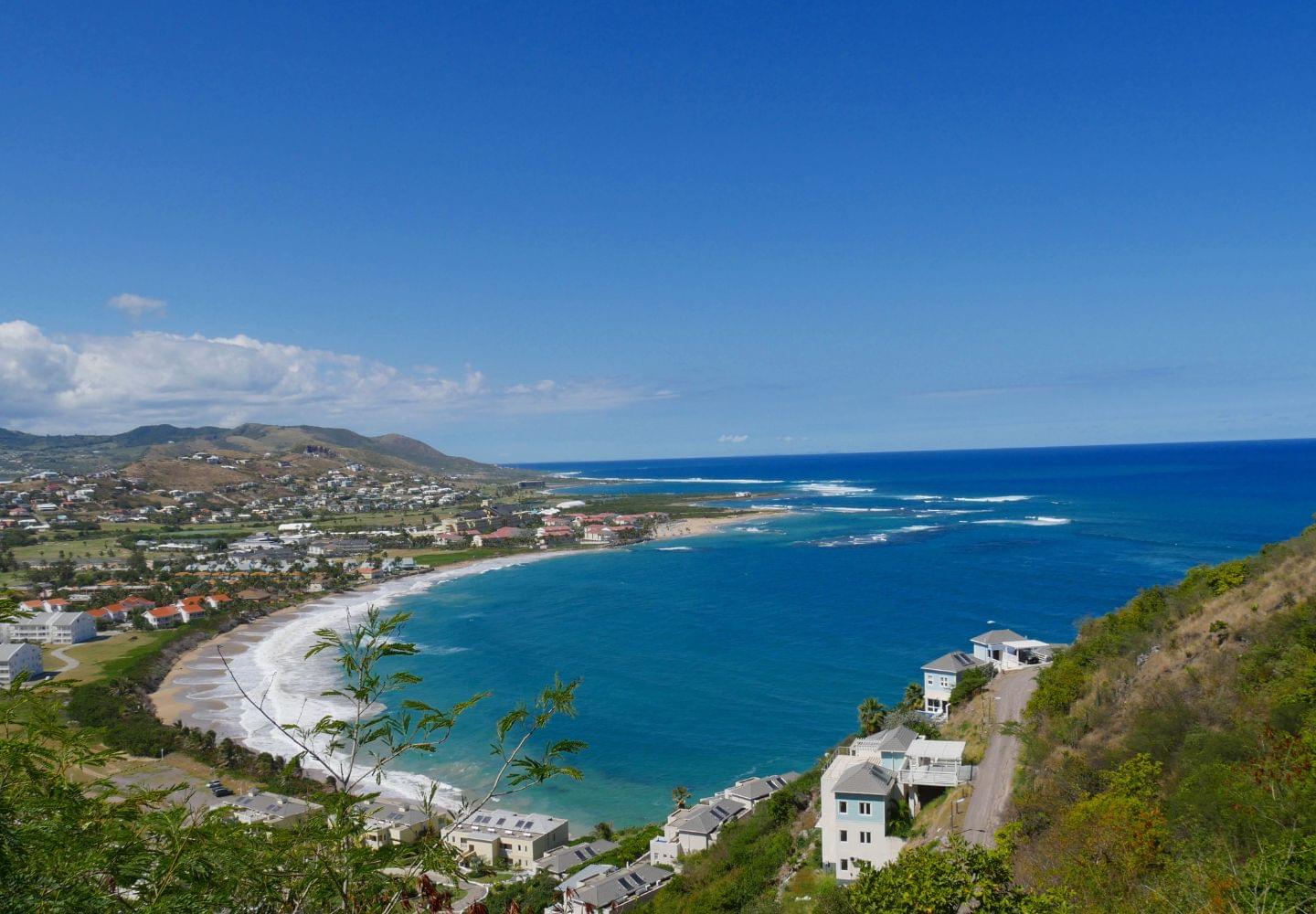 Also known as Timothy Beach, Frigate Bay is one of the most popular beaches on St. Kitts and offers easy snorkeling. The southern end has some rocky areas, sheltered lagoons, and scattered corals where snorkelers can spot eels, lobsters, tropical fish, and octopuses.
It's best to enter the water near the cliffs on the south side of the beach or the jetty next to Timothy Beach Resort. The area is a nice place to spend the day and offers many amenities, including beach bars, restaurants, water sports rentals, showers, and snorkeling equipment rentals.
Cockleshell Bay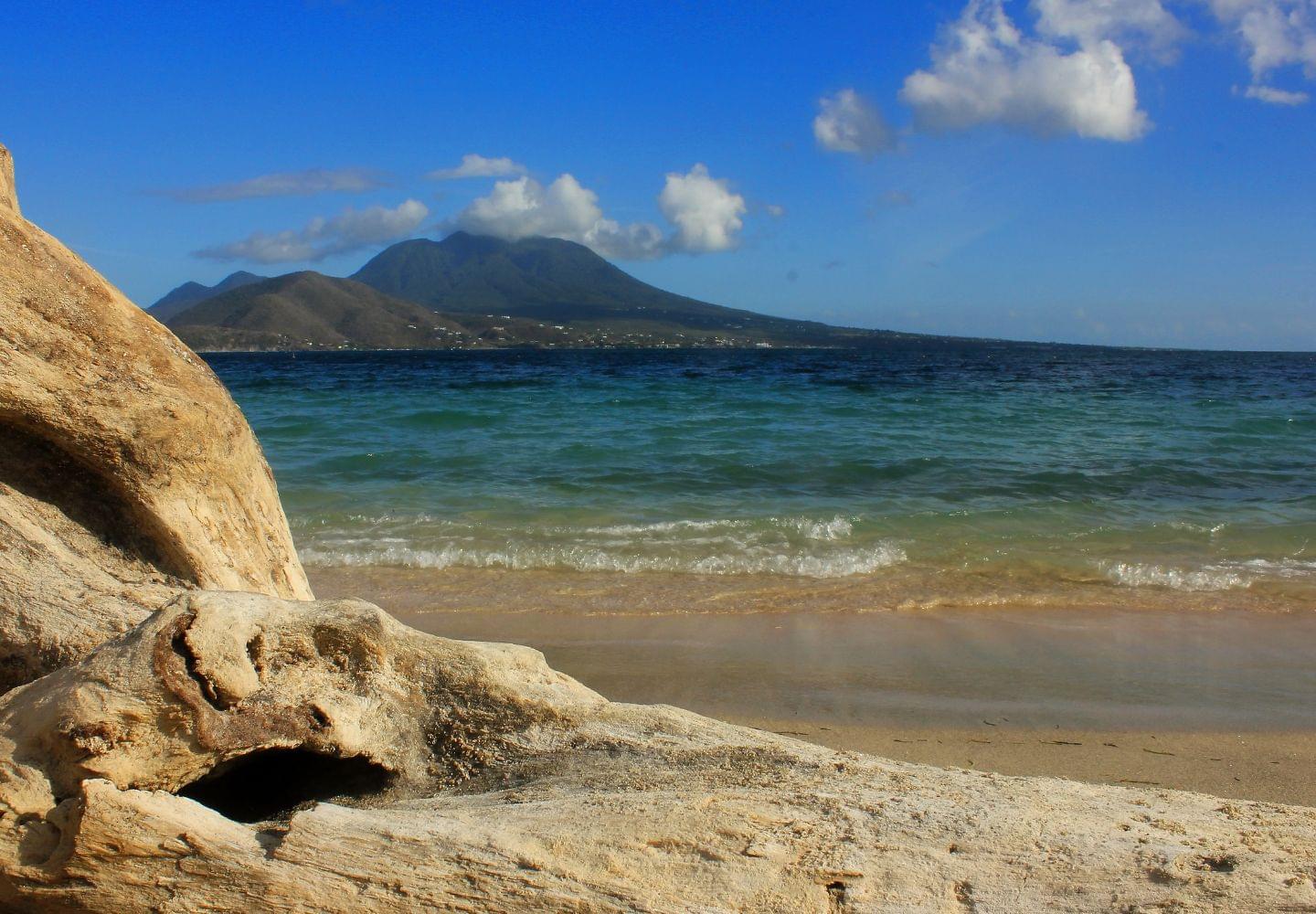 Located at the southern end of Saint Kitts, Cockleshell Bay is a water sports hub with easy snorkeling suitable for beginners. The bay features calm, turquoise water, varied sea life, and amazing views of neighboring Nevis and The Narrows strait.
Cockleshell Bay Beach is among the best on the island and has a lively atmosphere with numerous amenities.1 When you're not in the water, you can grab some snacks and drinks at Reggae Beach Bar or another beach shack and relax in a rented lounge chair. It can get busy when cruise ships are in port, so keep this in mind if you're looking for a quiet, secluded spot.
Sandy Point Marine Park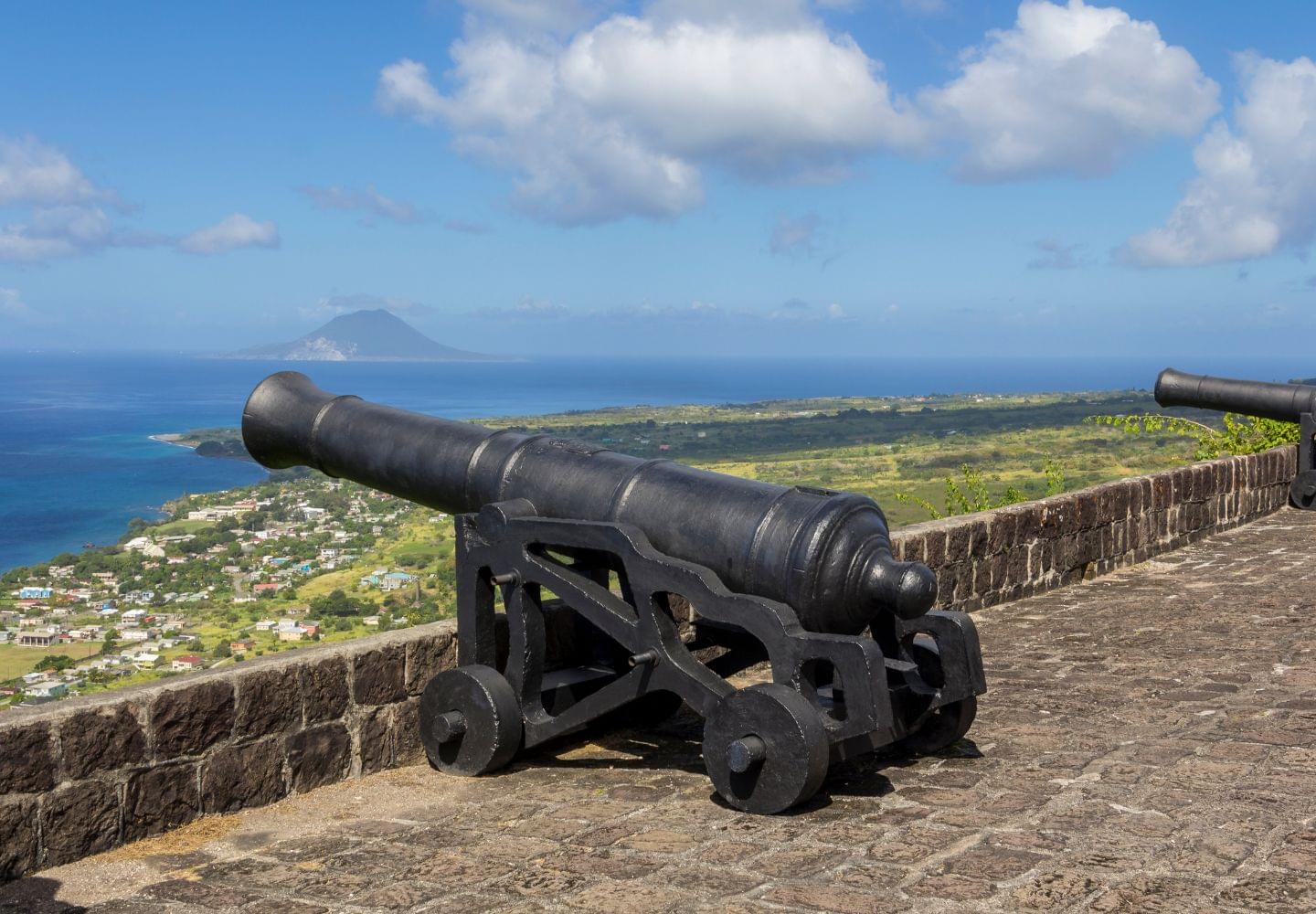 Located offshore near St. Kitts' Brimstone Hill Fortress, Sandy Point Marine Park is a fantastic place for an underwater adventure. Although better known as a scuba diving site, the marine park also makes an exciting stop for experienced snorkelers and freedivers.
You can swim to the reef from the beach at Pump Bay or take a boat. Once you're there, you'll have the chance to observe underwater canyons, large coral formations, green and hawksbill sea turtles, lobsters, sea horses, and many different types of fish.
Herbert's Beach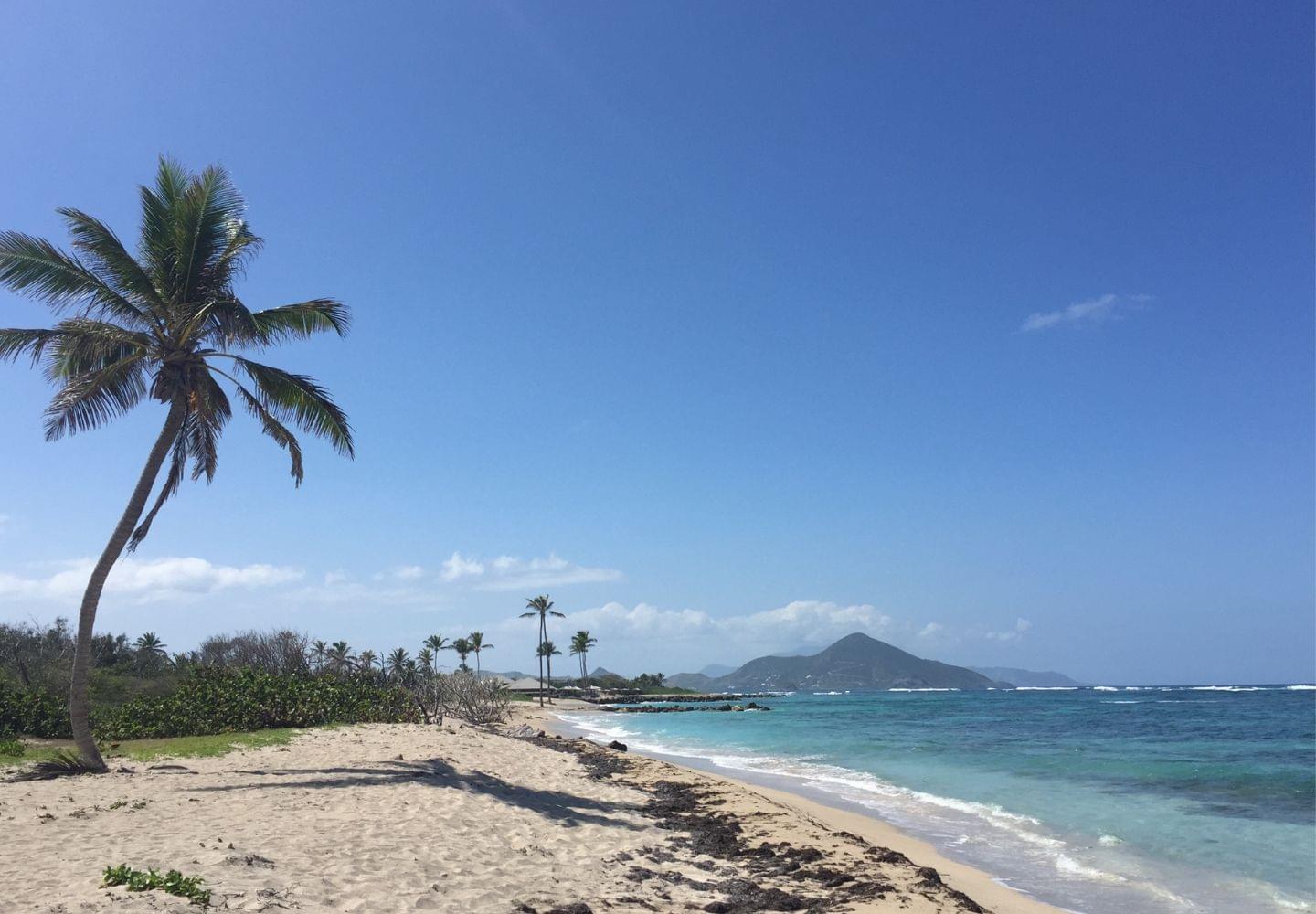 Herbert's Beach is the best snorkeling site on Nevis and the only location from St. Kitts' sister island that made our list. There are some sunken concrete blocks that have become artificial reefs and attract numerous fish, but the highlight is a reef located further from shore. In addition to reef fish, you can see octopus, stingrays, turtles, lobsters, and more.
The secluded beach borders the Atlantic Ocean and experiences choppier conditions than most Caribbean-side beaches, so beginners should avoid this location. Even if you're an experienced snorkeler and strong swimmer, only head out to the reef on a calm day with few waves and consider wearing a snorkel vest for added security.
Best snorkeling tours
While most of the snorkeling on St. Kitts and Nevis is easily accessible from shore, booking a guided snorkeling tour is a good option for many travelers. If you have limited time in St. Kitts and Nevis, want to experience multiple snorkeling sites in a single outing, or are new to snorkeling, consider one of the top-rated excursions below.
This four-hour catamaran snorkeling tour from Basseterre on St. Kitts takes visitors to some of the island's top snorkeling sites, where they can see shipwrecks and varied marine life. If you're looking for something different, you can drive your own mini speed boat around the Southeast Peninsula on this three-hour snorkeling tour from Frigate Bay Beach.
Best places to stay
Located next to Cockleshell Bay on St. Kitts, the Park Hyatt St. Kitts Christophe Harbour is a top choice among travelers looking for a luxurious getaway. This five-star hotel offers guided snorkeling, kayaking, and paddle boarding tours that explore scenic Banana Bay, Cockleshell Bay, and neighboring areas.
If you're looking for a more affordable option, Timothy Beach Resort in Frigate Bay is one of the area's best value hotels and is just steps away from easy snorkeling in the warm Caribbean Sea.
St. Kitts snorkeling FAQ
When is the best time to snorkel in St. Kitts?
The best time to snorkel in St. Kitts and Nevis is during the peak season, which runs from December to April. This period is the driest time of year but sees the highest hotel prices and busiest beaches. May is an ideal time to visit for those seeking a balance between nice weather and affordable rates.
June to November is hurricane season, but storms are most likely to hit in September and October (1). We generally do not recommend planning your trip during these months. If you want to take advantage of off-season rates, make sure to get travel insurance.
Is there snorkeling in Nevis?
Although Nevis has gorgeous sandy beaches, you won't find many interesting places to snorkel. If you're on Nevis and looking for a snorkeling spot, the reef off of Herbert's Beach is a decent site for experienced snorkelers. Sheltered Oualie Beach is an okay spot for beginners, but the sea life is richer elsewhere.
Can you rent snorkeling equipment in St. Kitts?
Snorkel gear is available for rent at most water sports centers and many beach bars on St. Kitts, and it's provided on most guided tours. Still, we recommend bringing your own equipment for the best experience. Packing your personal travel-friendly snorkeling set ensures the gear will fit you well and feel comfortable for you. You can see which snorkel sets we recommend here.
FAQ sources
"When is the best time to visit Saint Kitts and Nevis?" Audley Travel Group, audleytravel.com.
---
Resources
Last updated 31 October 2023
This blog post contains affiliate links from Viator and TripAdvisor, which means we receive a small commission on any sales made via those links.
Table of contents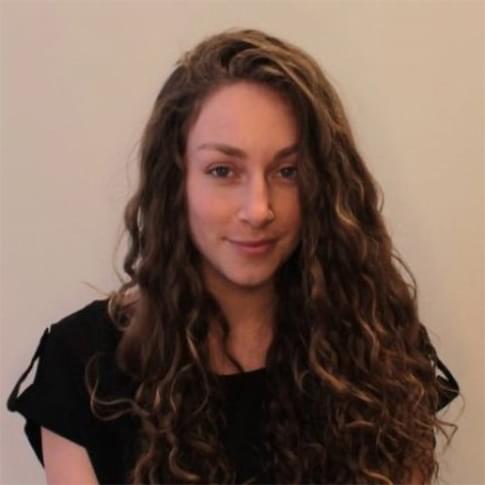 Rebecca Jambrovic