The best snorkeling in Aruba
From remote, rugged beaches to high-rise resorts full of amenities, Aruba has diverse snorkeling sites to suit a wide range of preferences and budgets. Here are the top five spots.
---
Known as "One Happy Island," Aruba offers visitors picturesque white-sand beaches, Caribbean flavor, and seemingly endless possibilities for outdoor adventure. The island is a water sports paradise, with incredible places to enjoy snorkeling, swimming, scuba diving, kitesurfing, windsurfing, kayaking, paddleboarding, and more.
Aruba's crystal clear waters, rich sea life, and excellent year-round weather make the island a bucket-list-worthy destination for snorkelers. Here are the places where you'll find the best snorkeling in Aruba.
Mangel Halto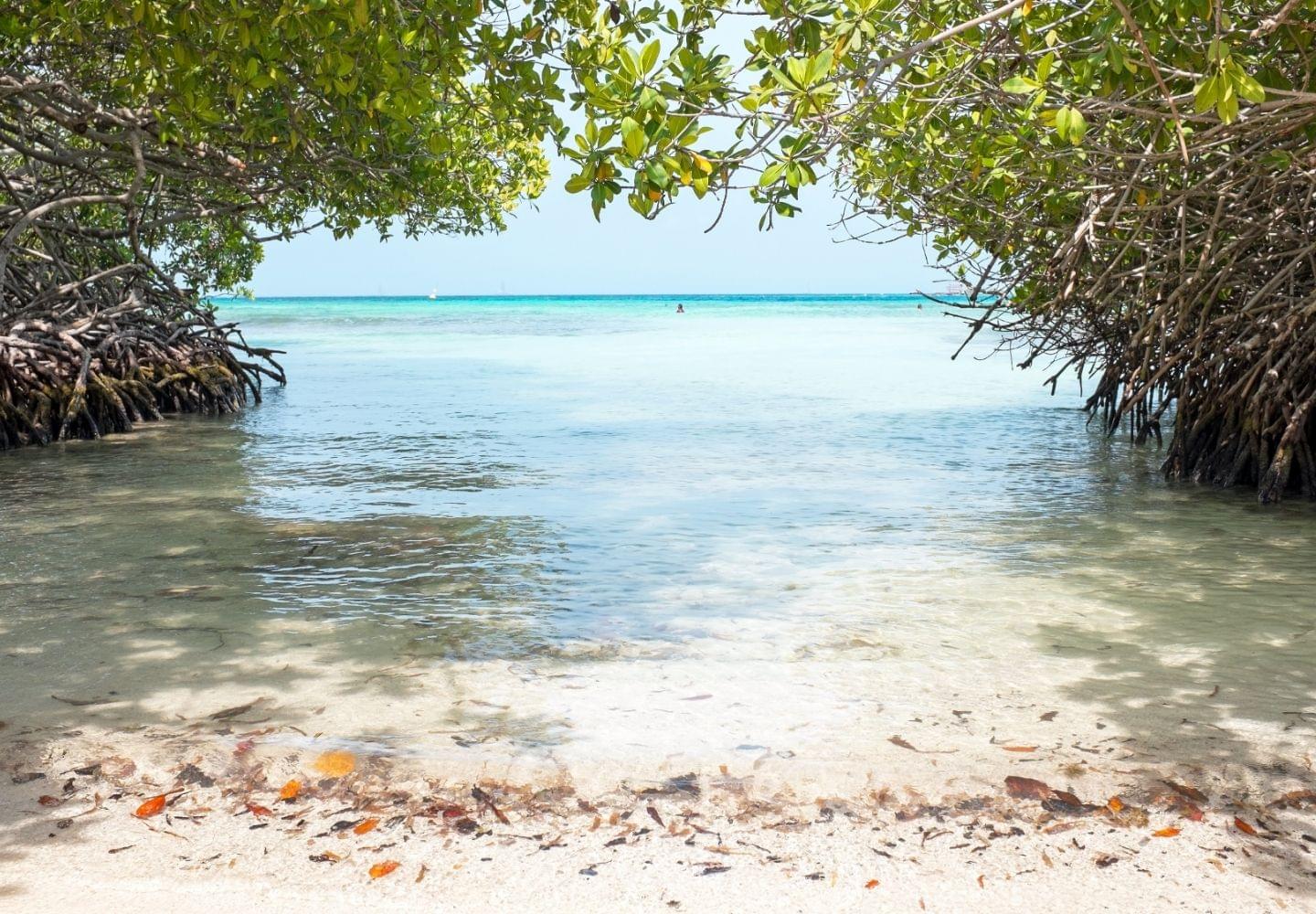 Also called "Spanish Lagoon," Mangel Halto is located near Savaneta towards the southern end of Aruba. This off-the-beaten-path spot offers snorkelers the chance to observe abundant sea life, including yellowtail snappers, blue tangs, stingrays, parrotfish, and squid.
The area features clear turquoise waters, coral reefs, and a mangrove ecosystem. In addition to snorkeling, Mangel Halto is an ideal place to enjoy other water sports like kayaking, stand up paddleboarding, and scuba diving.
Although the waters are mostly calm and shallow near shore, strong currents are likely if you venture outside the bay towards the reef. As a result, we only recommend this snorkel site for strong swimmers.
To access the reef's healthiest sections, look for the white buoy and two cuts in the reef. If you want to see the outer reef but don't want to swim against the current, consider starting your snorkeling adventure in Puerto Chiquito and doing a one-way drift snorkel to Mangel Halto.
There are some sharp rocks along the shore, so enter the water carefully. Because of the rocks and currents, consider bringing booties and a snorkel vest for a more comfortable snorkeling experience. There are some beach bars and restaurants nearby, but make sure to bring all the gear you need for the day.
Boca Catalina and Catalina Cove
The area's calm, crystal clear waters make Boca Catalina and Catalina Cove ideal snorkeling spots for beginners. The sea is rich with marine life, including colorful fish, coral reefs, sponges, anemones, and even dolphins. Catalina Cove is also one of the best places on the island to snorkel with sea turtles, thanks to the seagrass beds just offshore.
While you're there, head a little further south to Tres Trapi (also known as "Three Steps") to see interesting rock formations and numerous sea stars. You can swim along the shoreline or walk from Boca Catalina and enter the water using the stairs carved into the rock.
Visiting Catalina Cove is possible on your own or as part of a guided excursion, such as a catamaran snorkel tour. Boca Catalina is a popular spot among locals on the weekends, so plan to arrive early to avoid potential crowds.
Antilla Shipwreck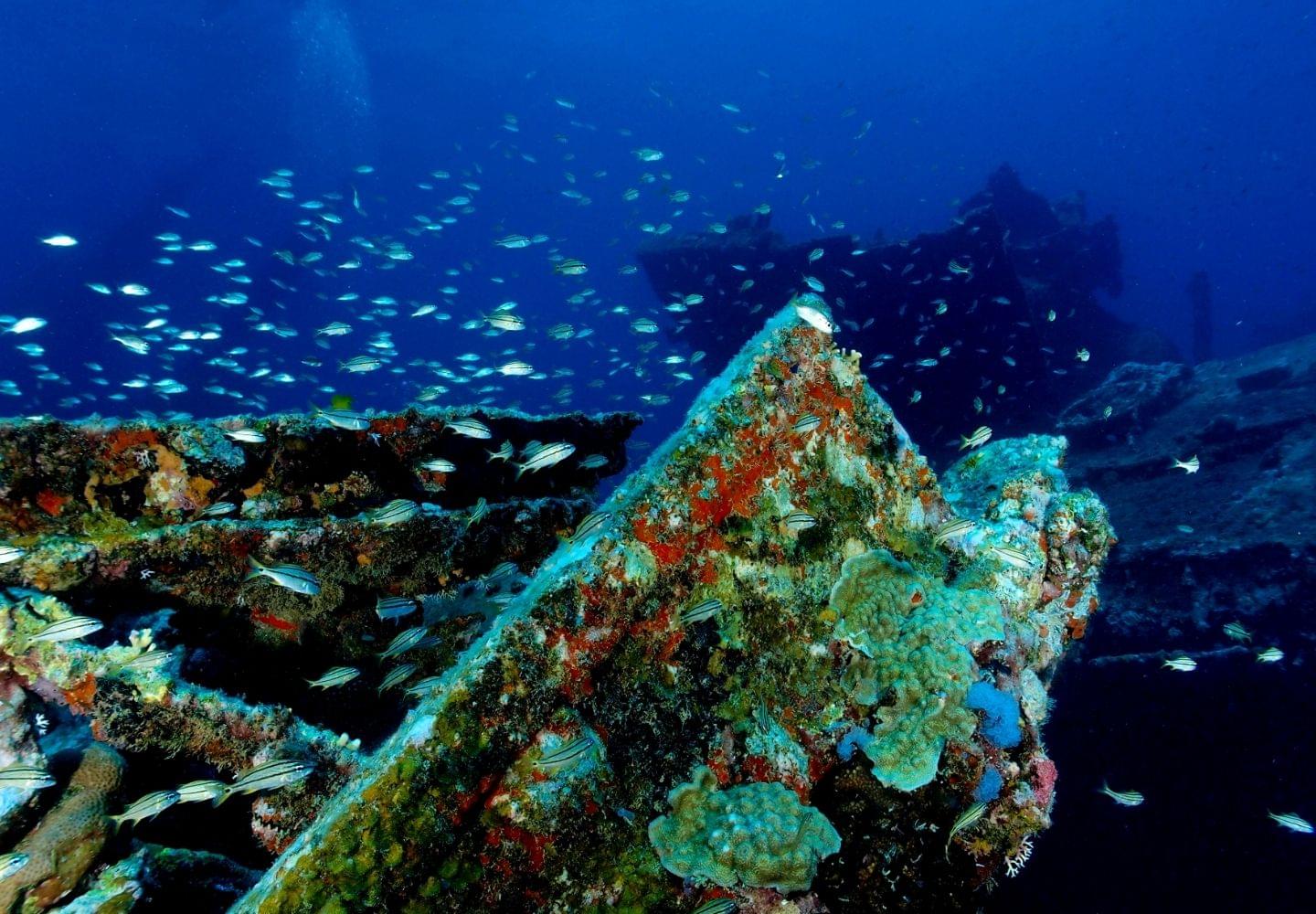 As one of the largest shipwrecks in the Caribbean, the SS Antilla wreck is a sought-after destination for snorkelers and divers in Aruba. The 400-foot-long ship dates to 1939 and is located in Malmok Bay around a half-mile from shore. The wreck lies at a maximum depth of 60 feet, with parts extending to the surface.1
To get to the Antilla Shipwreck, we recommend booking a guided snorkeling tour or chartering a boat. There are many options, including sailboats, catamaran cruises, and underwater scooters or seabobs. Many of these tours leave from Palm Beach, a popular sandy beach with numerous high-rise hotels and all-inclusive resorts.
Once you've reached the shipwreck, you can view diverse sea life, including anemones, corals, moray eels, lobster, tropical fish, and sea turtles.
Malmok Beach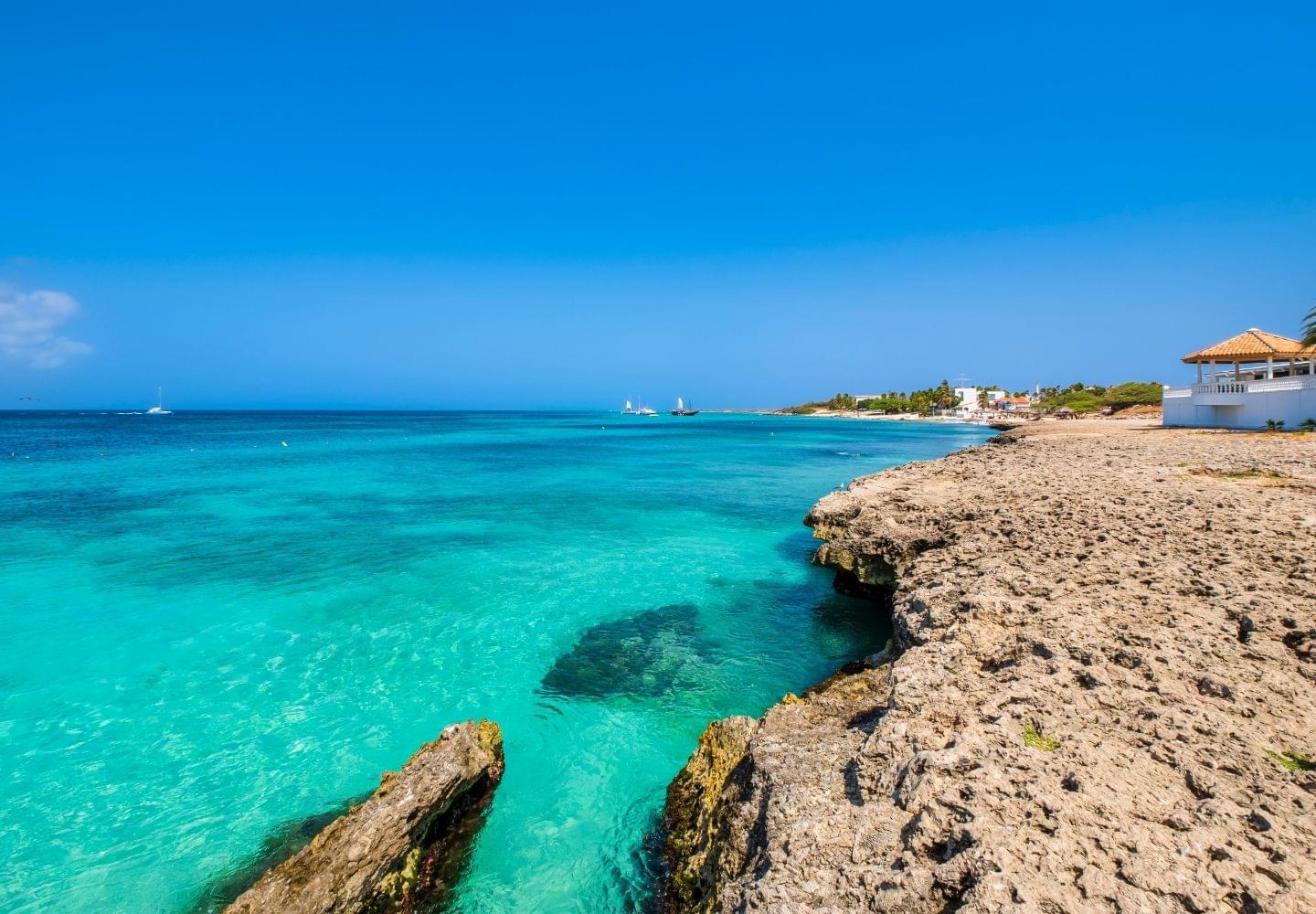 Located between Boca Catalina and Palm Beach is another excellent snorkeling site - Malmok Beach. The area is known for its calm, shallow waters and is suitable for snorkelers of all skill levels. The rocky shoreline and numerous coves are home to an interesting array of sea creatures, such as angelfish, trunkfish, grouper, and corals.
This popular snorkel site can get crowded by midday, so head to Malmok Beach first thing in the morning for the best experience. After your snorkeling outing, you can relax on the sandy beach or go for a walk, run, or bike ride on Malmok Beach Road.
Since there are sharp rocks and sea urchins here, you may want to consider wearing snorkeling booties to protect your feet. Malmok Beach does not have any facilities, so plan accordingly.
Arashi Beach
This stunning sandy beach in northern Aruba offers outstanding beginner-friendly snorkeling close to shore. Swim to the right to find the nicest sections of coral reef, which are filled with diverse types of hard and soft corals, such as elkhorn coral, brain coral, and sea fans.
Those in search of an adventure on land can hike up to the California Lighthouse (about 20 minutes one way) for a panoramic view of the island and surrounding blue waters. The view is especially gorgeous at sunset.
Although weekdays tend to be quiet, Arashi Beach can get crowded on the weekends. There are few amenities and facilities here, so bring your own snorkel gear, food, drinks, and beach chairs.
Tips for snorkeling in Aruba
When to go
Since Aruba is south of the Caribbean's hurricane belt, the island is a fantastic year-round snorkeling destination. December to March is the peak tourist season, so you'll likely see the most crowds and highest prices this time of year. No matter when you plan your visit, you have a good chance of seeing plenty of marine life and experiencing warm, sunny weather.
Air and water temperatures in Aruba are fairly stable throughout the year. From around April to November, air temperatures average 89°F/31°C, with water temperatures hovering around 85°F/29°C.2 Despite the high summer temperatures, the regular trade winds make it possible to spend time in the sun without feeling uncomfortably warm.
From December to March, you can expect slightly cooler weather and potential rain. Air temperatures usually reach 85°F/29°C, with sea temperatures dropping to 79°F/26°C.2
Unlike many Caribbean islands, Aruba has an arid, desert-like climate. The island only receives about 18" of rainfall a year.3 Even during the rainiest months of October to January, showers are short-lived, and the weather overall is pleasant for snorkeling, sunbathing, and beach going.
Best snorkeling tours
If you're thinking about booking a guided snorkeling trip while in Aruba, this 2.5-hour catamaran sailing and snorkeling tour is a top pick among travelers. In addition to snorkeling at the Antilla Shipwreck and Catalina Bay, you'll get to cruise through Aruba's tropical blue waters on a 65-foot catamaran.
If you're looking for something unique, consider trying scooter snorkeling. This seabob snorkeling tour along Aruba's northwestern coast will take you to three of the island's best snorkeling spots: Boca Catalina, Tres Trapi, and Arashi Reef. For those who want some adrenaline on their vacation, this full-day UTV and snorkeling tour will take you through the rugged terrain of Arikok National Park, with a stop for cliff jumping and snorkeling at Conchi Natural Pool.
Best places to stay
Most of the island's best snorkeling spots are on the western coast, with many sites concentrated at the northwestern end. The east coast is very exposed to the trade winds and often sees larger waves and strong currents. We therefore recommend choosing a place to stay on the western coast of Aruba if you want to enjoy snorkeling and beach time.
The capital city of Oranjestad is a great spot to visit cultural and historical sites, view Dutch colonial architecture, experience Aruba's cuisine, and go shopping. However, it requires a short drive to reach many of the island's best snorkeling spots.
If you're looking for a lively place to stay with numerous attractions and nightlife, consider Palm Beach and Eagle Beach. The area is closer to the best snorkeling sites and is a more convenient option for snorkelers than Oranjestad. This part of Aruba is home to numerous high-rise hotels and all-inclusive resorts and is a starting point for many guided excursions, including snorkeling tours. Top-rated resorts in the Palm-Eagle Beach area include Bucuti & Tara Beach Resort and Hilton Aruba Casino and Resort.
For a more residential feel, consider staying in a vacation rental further north towards Boca Catalina and Arashi Beach. You'll be extremely close to many of the top snorkeling spots on the island and have easier access to nature.
Those seeking a more relaxed, off-the-beaten-path getaway should look for a place to stay on the southern end of the island. Savaneta and San Nicolas have a more laid-back vibe than the northwestern beaches and generally see fewer tourists. These areas offer quiet, remote beaches, quirky charm, and local flavor. Many travelers who choose to stay in Savaneta and San Nicolas opt for vacation rentals, but there are also a variety of small hotels, B&Bs, and boutique resorts like Serene by the Sea and Aruba Ocean Villas.
What to bring
Mask, snorkel, and fins: Many of the best snorkel spots in Aruba don't have any snorkel gear for rent. Even if you're booking a guided tour with gear included, consider bringing your own equipment for the best experience and a comfortable fit (click here to see our recommendations for travel-friendly snorkel sets).
Snorkeling booties: Although many of the snorkeling beaches in Aruba are sandy, some areas have sharp rocks and sea urchins in the water. Wear snorkeling booties or water shoes to protect your feet when getting in and out of the sea.
Sun protection: Aruba is one of the southernmost islands in the Caribbean and is located only 15 miles off the coast of Venezuela.4 The sun is very strong here, so make sure to bring adequate sun protection. This includes reef-friendly sunscreen, a rash guard or sunsuit with a UPF rating of at least 30, sunglasses, and a buff or bandana.
Snorkel vest: Even if you're a good swimmer, wearing a snorkel vest can help you feel more relaxed and confident when snorkeling in areas with strong currents. See our recommended products here.
For more information about what to bring on your snorkeling trip, check out our what to wear snorkeling article.
Conclusion
With pleasant year-round weather, abundant marine life, and calm, clear waters, Aruba is an ideal spot for your next snorkeling vacation. Whether you're exploring mangrove ecosystems and secluded bays or coral reefs and shipwrecks, you'll have plenty of opportunities to snorkel with diverse sea creatures and take in Aruba's stunning coastal landscapes.
---
Resources
Last updated 23 February 2022
This blog post contains affiliate links from Viator, Booking.com, and TripAdvisor, which means we receive a small commission on any sales made via those links.
Table of contents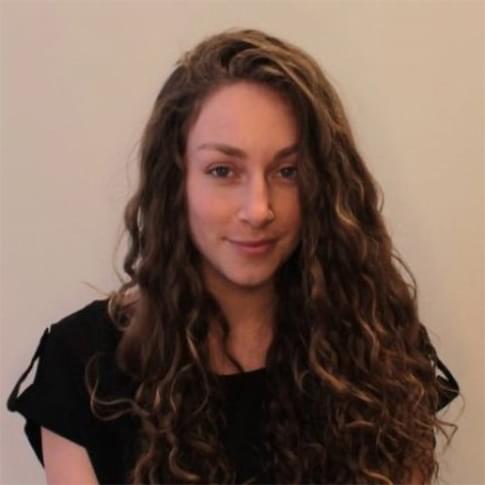 Rebecca Jambrovic