The best snorkeling in Belize
Belize has some of the best snorkeling in the world. Find out where to explore protected coral reefs, swim with sharks and stingrays, and snorkel from an overwater bungalow.
---
Despite being one of the smallest countries in Central America, Belize offers incredible opportunities for aquatic adventures and is a world-class snorkeling and scuba diving destination. With numerous low-lying islands and atolls and extensive coral reef systems, Belize features some of the best snorkeling in the Caribbean.
Most of the country's best snorkel sites are along the Mesoamerican Barrier Reef. The barrier reef is the second-largest in the world and stretches for more than 600 miles along the coasts of Mexico, Belize, Guatemala, and Honduras 1.
Belize has a range of snorkeling destinations to suit a variety of budgets and time constraints. From secluded multi-day adventures on remote atolls to easy day trips close to the mainland, there is something for everyone to enjoy. Here are the best places to go snorkeling in Belize.
Hol Chan Marine Reserve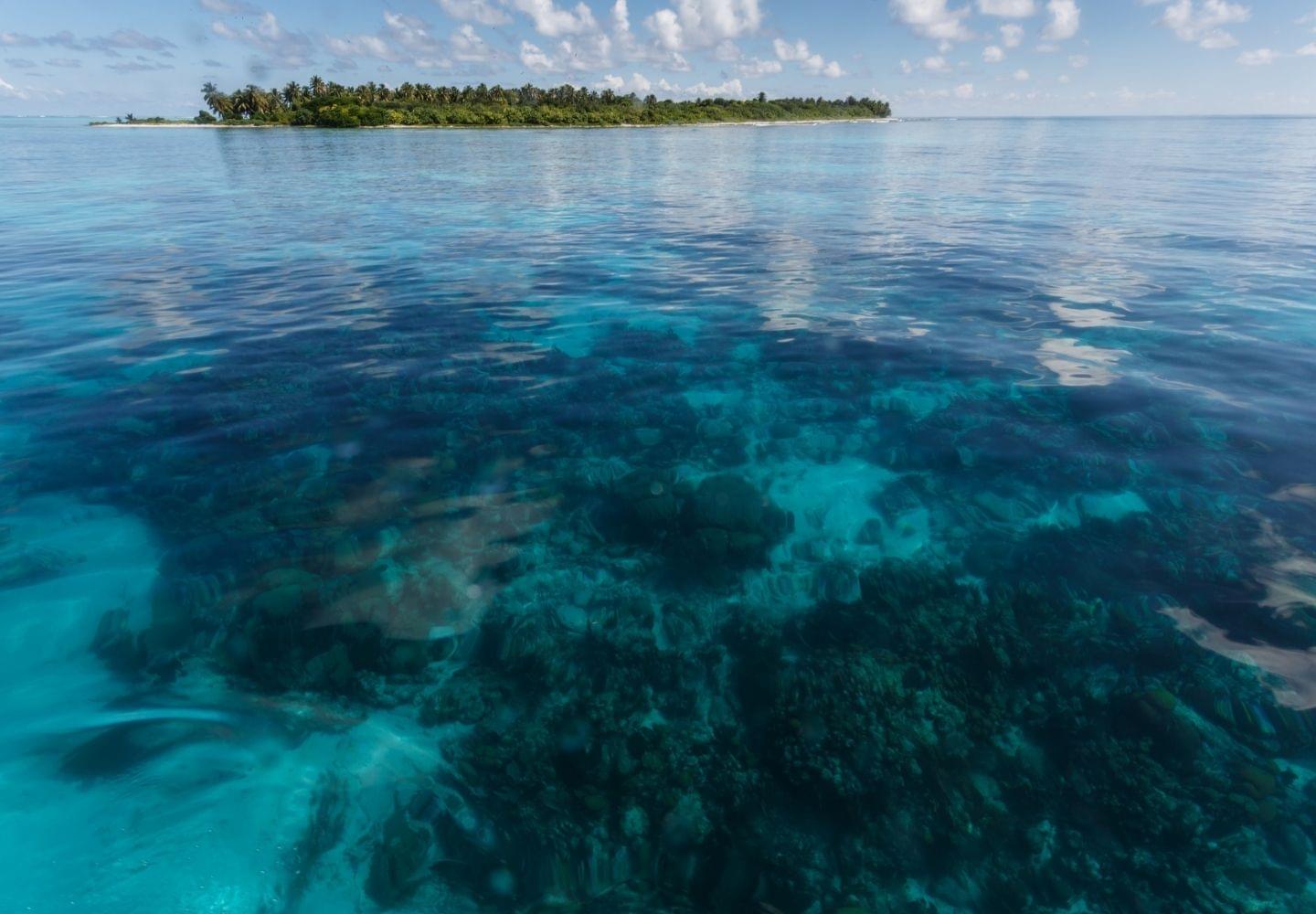 The Hol Chan Marine Reserve is one of the best and most easily accessible places to snorkel in Belize. You can reach the marine reserve on day trips from San Pedro on Ambergris Caye, Caye Caulker, and Belize City.
The marine reserve includes four main sections: the Hol Chan Cut, the Seagrass Beds, the Mangroves, and Shark Ray Alley. Each place offers something unique, but the best and most popular snorkel spots are Shark Ray Alley and the Cut.
At Shark Ray Alley, you can snorkel among numerous docile nurse sharks and southern stingrays. The Cut provides the chance to swim through a channel in the reef and view healthy elkhorn coral, moray eels, sea turtles, and colorful fish, such as French angelfish, Spanish hogfish, and blue tang.
Access is by boat only. There is a fee to enter the marine reserve, which guided tours typically include in the cost.
Mexico Rocks and Tres Cocos
Tres Cocos and Mexico Rocks have calm, shallow waters and are enjoyable places to visit for beginners and advanced snorkelers. You can reach both sites with a short boat ride from San Pedro on Ambergris Caye and easily combine them with Hol Chan Marine Reserve.
The clear waters have spectacular visibility, allowing snorkelers to fully take in the area's vibrant corals and diverse sea life. In addition to brain coral and gorgonians, you can see rays, hawksbill turtles, spiny lobsters, eels, grunts, yellowtail snappers, and other tropical fish.
Lighthouse Reef Atoll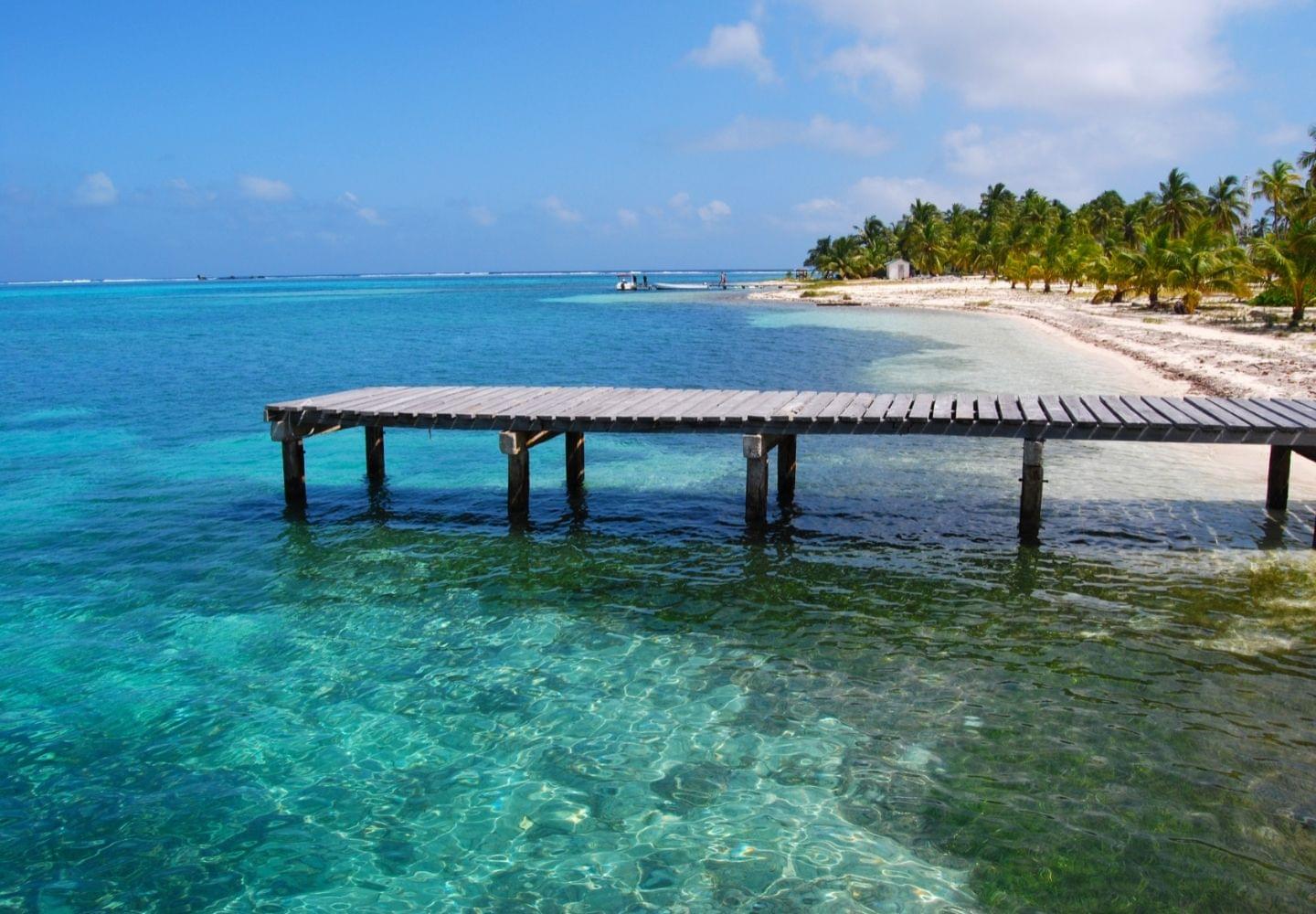 At 55 miles (88 km) from the mainland, Lighthouse Reef is one of the most remote atolls in Belize. Getting there requires a boat ride lasting a few hours, but the trip is well worth it. Lighthouse Reef contains gorgeous cayes and amazing places to snorkel.
The atoll is home to Belize's famous Great Blue Hole, a circular sinkhole that is a dream destination for many travelers. The Blue Hole is a world-class dive site, but snorkelers can also enjoy the awe-inspiring views as the underwater cavern plunges to a depth of around 410 feet (125 meters) 2.
Half Moon Caye on the southeast edge of the Lighthouse Reef is another excellent destination. The island is protected as a marine reserve and bird sanctuary and is one of the most beautiful cayes in all of Belize. Half Moon Caye has a variety of snorkeling spots with shallow waters that are suitable for snorkelers of all skill levels.
Long Caye, also called 'The Aquarium,' is a great spot, but it's better for experienced snorkelers due to ocean currents. The clear waters offer incredible underwater visibility and are filled with colorful fish and other marine life.
Gladden Spit and Silk Cayes Marine Reserve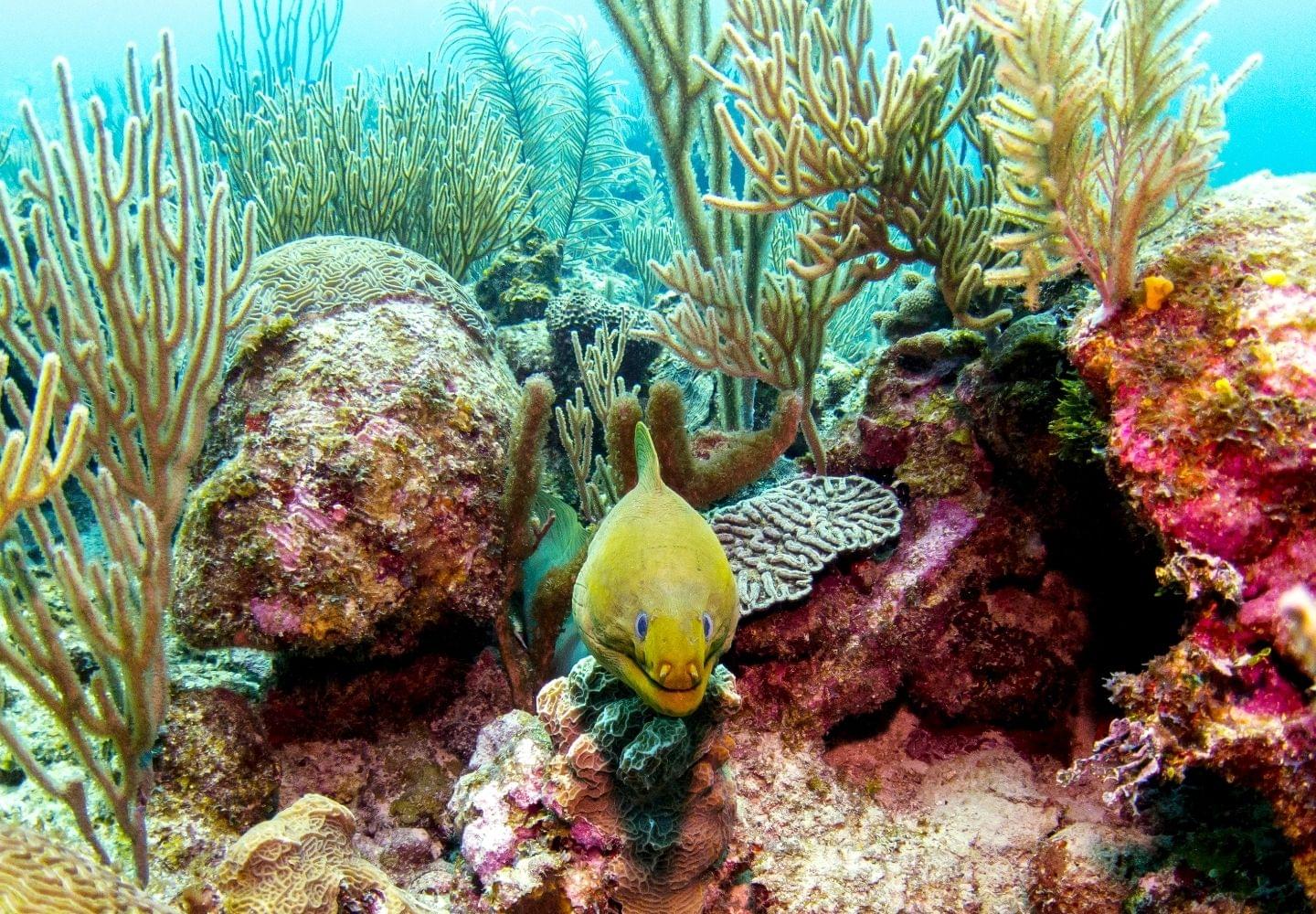 Gladden Spit is the best place in Belize to snorkel with whale sharks, which migrate through the area between March and June. Plan your trip around the full moon for the best chance of spotting these enormous fish.
To protect wildlife, the government strictly controls the number of tour boats allowed in the whale shark areas at any given time. Make sure to book your spot early if swimming with whale sharks is on your Belize bucket list.
Tours to Gladden Spit leave from the town of Placencia on the mainland in southern Belize. The marine reserve is part of the Belize Barrier Reef System and lies about 28 miles (45 km) off the coast of Placencia.
Another top site within the marine reserve is Turtle Alley near Silk Cayes. Visitors can spot hawksbill, loggerhead, and green sea turtles in addition to stingrays, nurse sharks, lemon sharks, snappers, barracudas, and corals.
Glover's Reef Atoll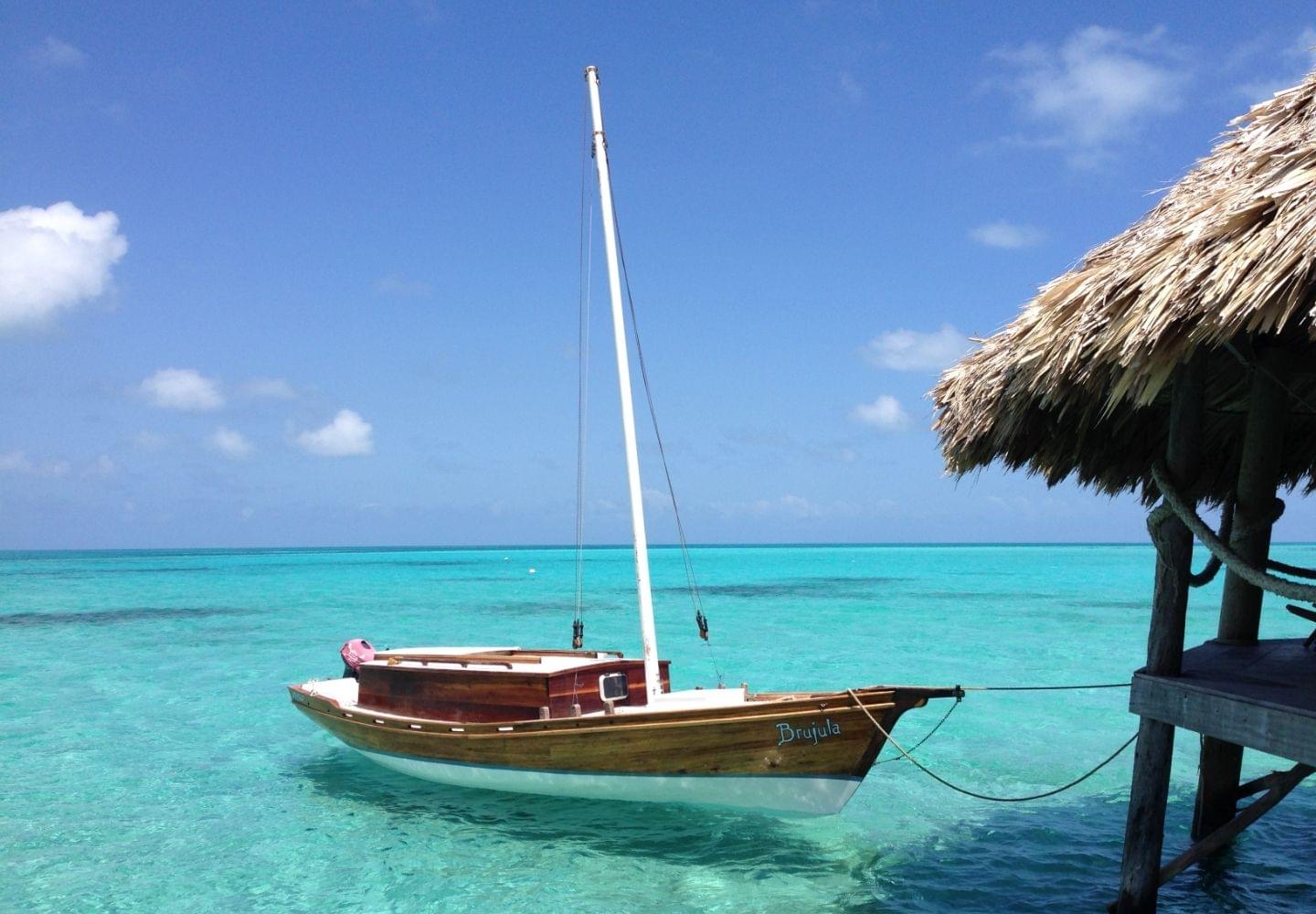 Glover's Reef Atoll is protected as a UNESCO World Heritage Site and is a paradise for snorkelers and scuba divers. The oval-shaped atoll contains a lagoon with thriving marine life and hundreds of pristine patch reefs to explore.
You'll need to take a boat to get to Glover's Reef Atoll. The trip takes about two hours from Dangriga on the mainland.
The best way to experience this remote area is by staying at one of the resorts on the small cayes. The rustic overwater bungalows are perfect for those seeking a secluded spot to enjoy Belize's aquatic wonders.
Turneffe Atoll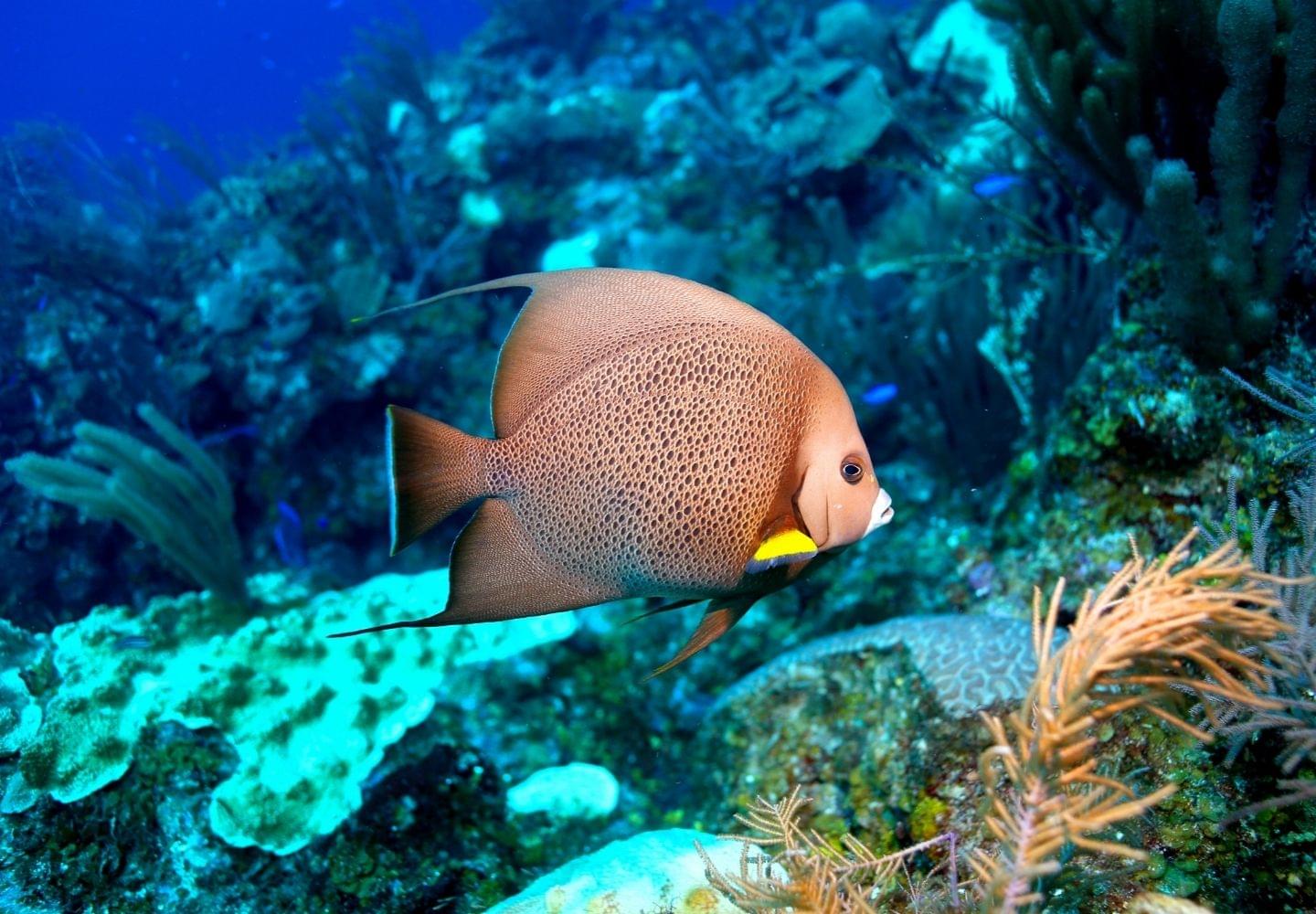 Turneffe is the largest coral atoll in the Caribbean and has some of Belize's best snorkeling 3. If you want to visit the atoll on a day trip, plan for a full-day excursion.
While Turneffe is the closest atoll to the mainland, it still takes about 1.5 hours to get there from Belize City. The atoll also makes a fantastic getaway for travelers who want to spend a few days or more exploring this underwater wonderland, with various resorts offering all-inclusive snorkeling packages.
Turneffe Atoll's diverse ecosystems are home to varied sea creatures, including rays, sea turtles, lobsters, reef fish, and dolphins. If you're lucky, you may even spot manatees swimming nearby. Keep in mind that it's illegal to swim with manatees in protected habitats like the Swallow Caye Wildlife Sanctuary. If you see manatees in the wild outside of these areas, give them plenty of space and do not approach them.
Caye Caulker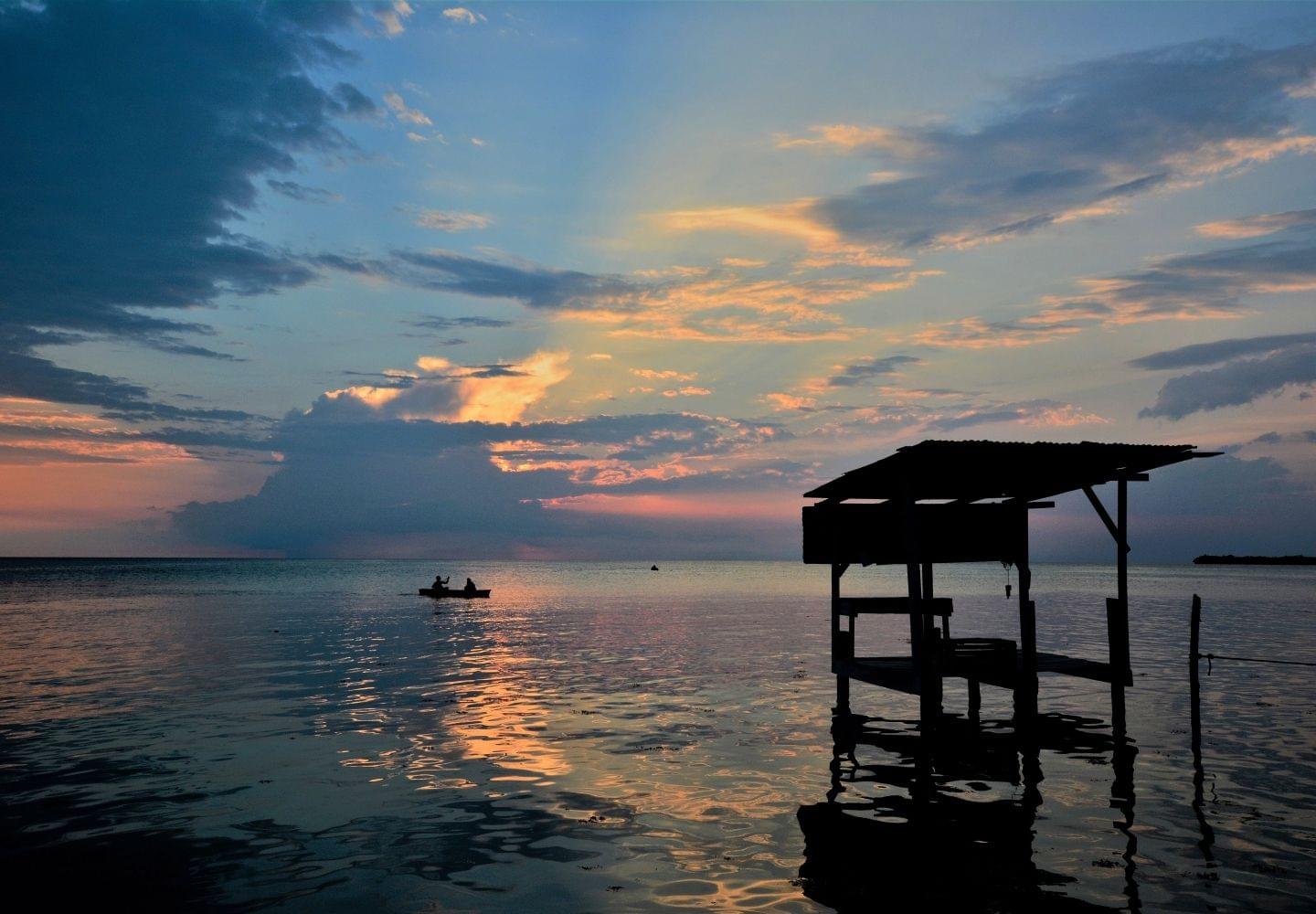 The small island of Caye Caulker is one of the most accessible snorkeling destinations from mainland Belize. You can stay on the laid-back island or take a day trip or water taxi from Belize City or Ambergris Caye.
The best places to snorkel near the island are Coral Gardens, the Split, and Shark Ray Alley (this site is a different location from Shark Ray Alley in the Hol Chan Marine reserve). Most guided tours include all three of these stops.
Coral Gardens is one of Belize's top snorkel sites for beginners. The shallow waters have clear visibility and offer the chance to see colorful corals and many species of fish.
The Split is a channel separating Caye Caulker in two and is the only place on the island where you can snorkel directly from the shore. The area's seagrass beds and mangroves are home to pufferfish, starfish, southern stingrays, and butterflyfish. Stick to the edges of the channel to avoid boat traffic, kayaks, and other swimmers.
If you want to see Caye Caulker's Shark Ray Alley, you'll need to visit on an organized tour. Once you're there, you can swim through the clear, shallow water and observe the numerous stingrays and nurse sharks in the seagrass beds.
Tobacco Caye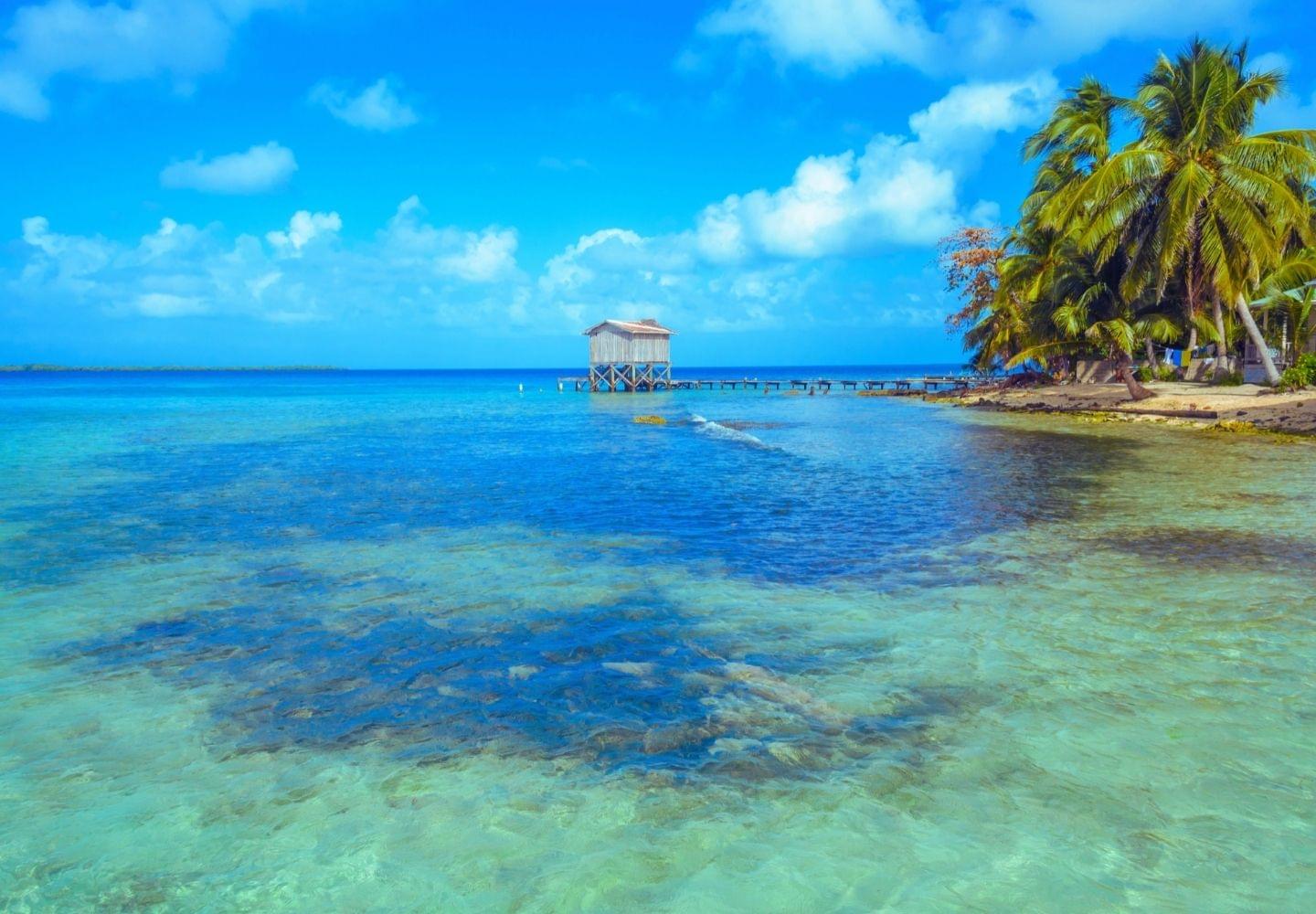 Tobacco Caye is a tiny island on the Belize Barrier Reef, located within the South Water Caye Marine Reserve. With a year-round population of 30 people, the remote caye is an ideal place to relax and unplug.
The calm, clear waters make Tobacco Caye a paradise for snorkelers, divers, and paddlers looking for an off-the-grid spot. There are several rustic accommodation options on the island, including waterfront cabins where you can snorkel directly from your room. To reach the caye, you can take a 30-minute boat ride from Dangriga on the mainland.
Belize snorkeling FAQ
Can you snorkel from the beach in Belize?
The coast of mainland Belize primarily consists of tropical forest and mangrove ecosystems that are not ideal for snorkeling. To reach the best snorkel spots, you'll need to travel a few miles offshore to the Belize Barrier Reef or further out to one of three atolls.
Once you're there, getting to many snorkel sites still requires a boat ride or kayak trip. One of the few exceptions on this list is the Split in Caye Caulker. Some of the resorts on Belize's atolls and Tobacco Caye also have snorkeling right from the beach or from your overwater bungalow.
What can I see while snorkeling in Belize?
The Belize Barrier Reef is one of the world's most diverse aquatic ecosystems. The reef is home to an abundance of sea life, including 500 fish species, 70 hard coral species, and 36 soft coral species, so you'll have the chance to see a wide variety of sea creatures (1). Marine life sightings in Belize may include West Indian manatees, sea turtles, spotted eagle rays, nurse sharks, whale sharks, dolphins, conch, groupers, southern stingrays, snappers, barracudas, spiny lobsters, and numerous reef fish.
When is the best time to go snorkeling in Belize?
The best time to snorkel in Belize is from December to May, during the country's dry season. This period is also the prime tourist season, so you should expect higher rates and busier attractions.
Although the subtropical climate allows for snorkeling and scuba diving throughout the year, showers and strong winds during the rainy season (June to November) can reduce visibility and make snorkeling less enjoyable. Hurricanes and tropical storms are also possible, with August, September, and October experiencing the highest chance of severe weather.
Water temperatures are relatively stable year-round. The sea hovers around 77-78°F (25°C) from November through March and rises to about 83-84°F (28-29°C) between April and October (2).
Resources
Last updated 13 August 2021
Table of contents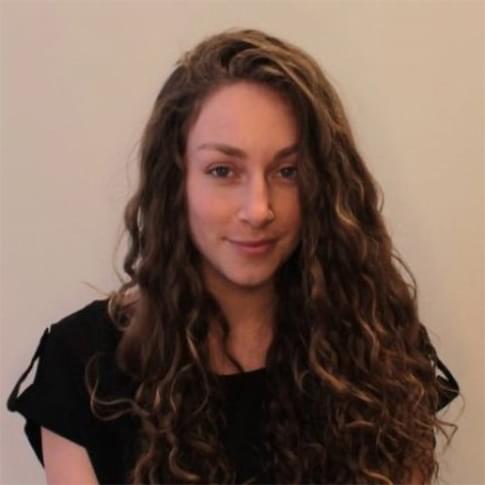 Rebecca Jambrovic