The best snorkeling in Curaçao
Curaçao has amazing shore snorkeling. Find out where to swim with sea turtles, explore caves and shipwrecks, and view coral reefs on this gorgeous island.
---
Known for its easy shore snorkeling and picturesque sandy beaches, Curaçao is a fantastic destination for snorkelers of all skill levels. With clear waters, superb underwater visibility, and extensive coral formations, this island has some of the best snorkeling in the Caribbean.
Curacao's best places to snorkel are spread along the western coasts of the main island and Klein Curacao. These areas are sheltered from the constant trade winds and have the calmest, clearest waters and nicest beaches for swimming and snorkeling.
Here's where to go for the best snorkeling in Curacao.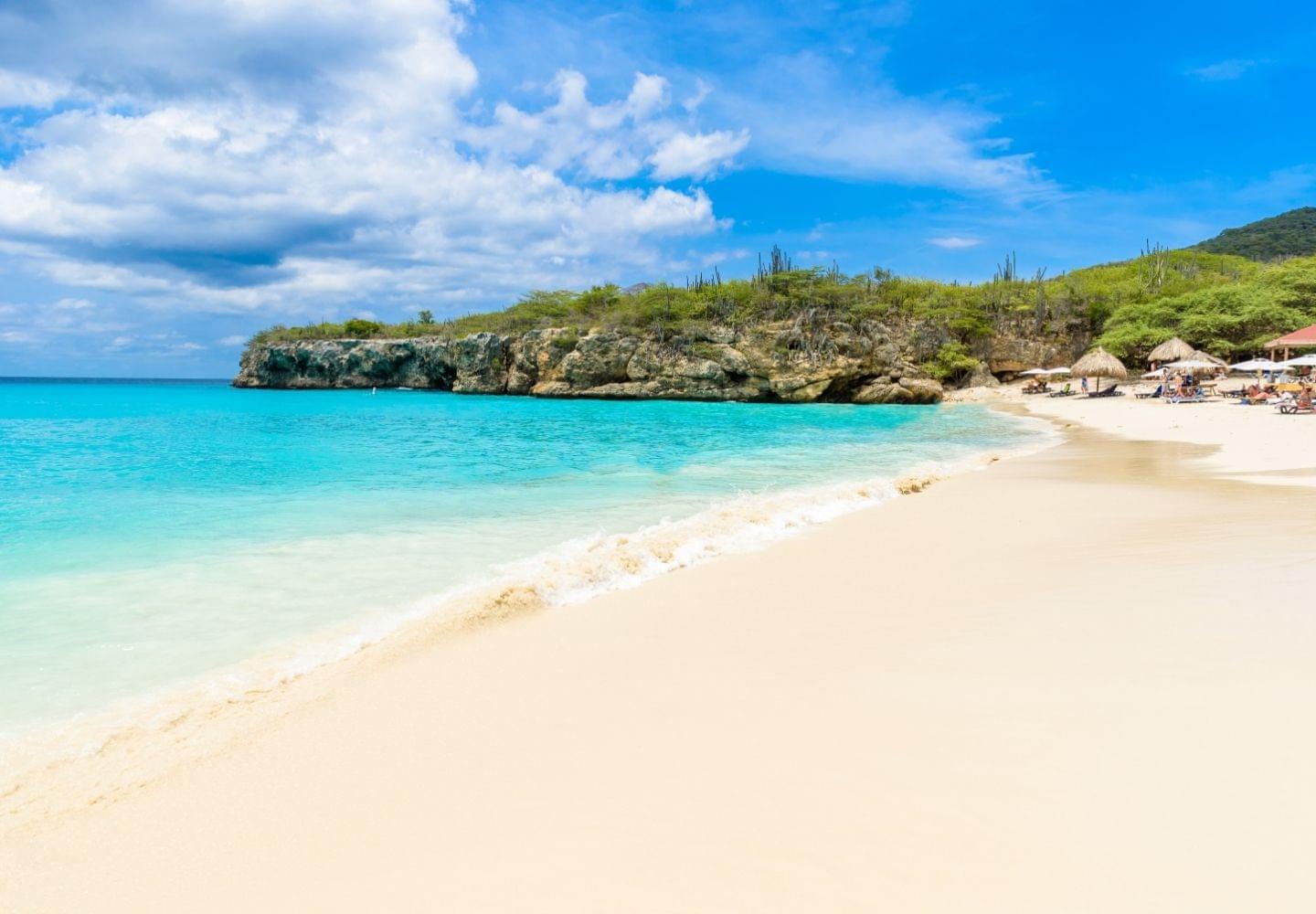 Kleine Knip Beach
Kleine Knip Beach, also known as Little Knip Beach or Kenepa Chiki, lies between Sabana Westpunt and Lagun on Curacao's northwestern coast. The sandy beach offers easy entry into the water, making Little Knip an ideal snorkeling spot for beginners and families with young children.
Snorkelers have the chance to see diverse underwater life, including elkhorn coral, sea turtles, octopi, and tropical fish. You can make the trek out to the barrier reef if you're a strong swimmer, or you can stick closer to shore and explore rock formations along the coastline.
Although the beach is usually quiet, this local favorite can get busy on weekends and public holidays. There are beach chairs and umbrellas for rent at Kleine Knip but few other facilities. Plan ahead and bring plenty of snacks, drinks, and other items you need for the day.
Grote Knip Beach (also called Kenepa Grande) is another great stop in the area. Known as one of Curacao's most beautiful beaches, Grote Knip has clear turquoise waters with good snorkeling, kayaking, and cliff jumping.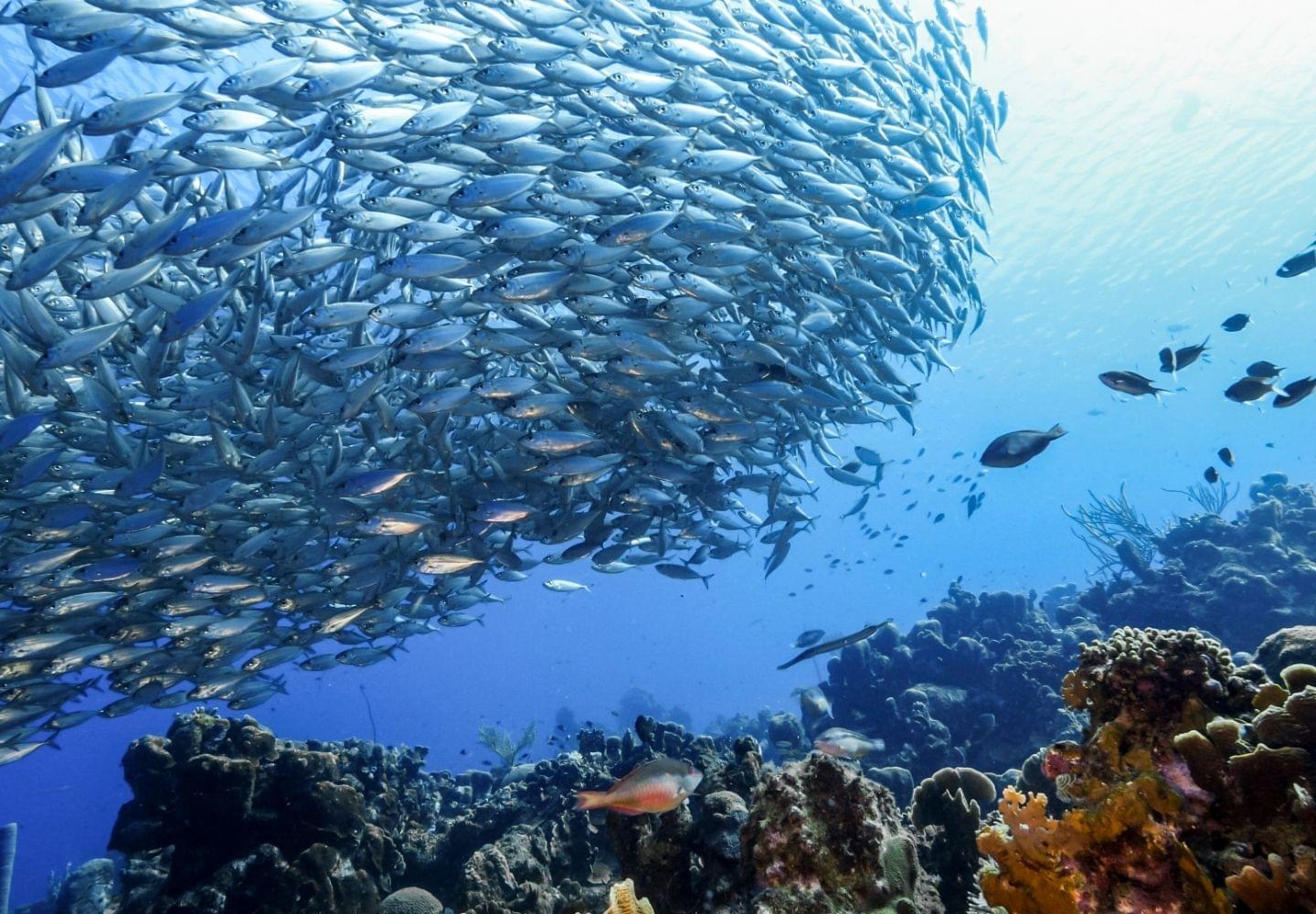 Playa Piskado
Also called Playa Grandi, Playa Piskado is located in the fishing village of Westpunt on Curacao's northwestern coast. Sea turtles frequent the area, feeding on vegetation on the sandy seafloor and scraps from local fisherman cleaning their catch.
The shallow water and sandy bottom make this site suitable for snorkelers of all ages and abilities. In addition to watching sea turtles, you can view corals and colorful fish along the right side of the beach.
If you want an adrenaline-inducing adventure after your snorkeling outing, head to the cliffs at nearby Playa Forti to try cliff jumping.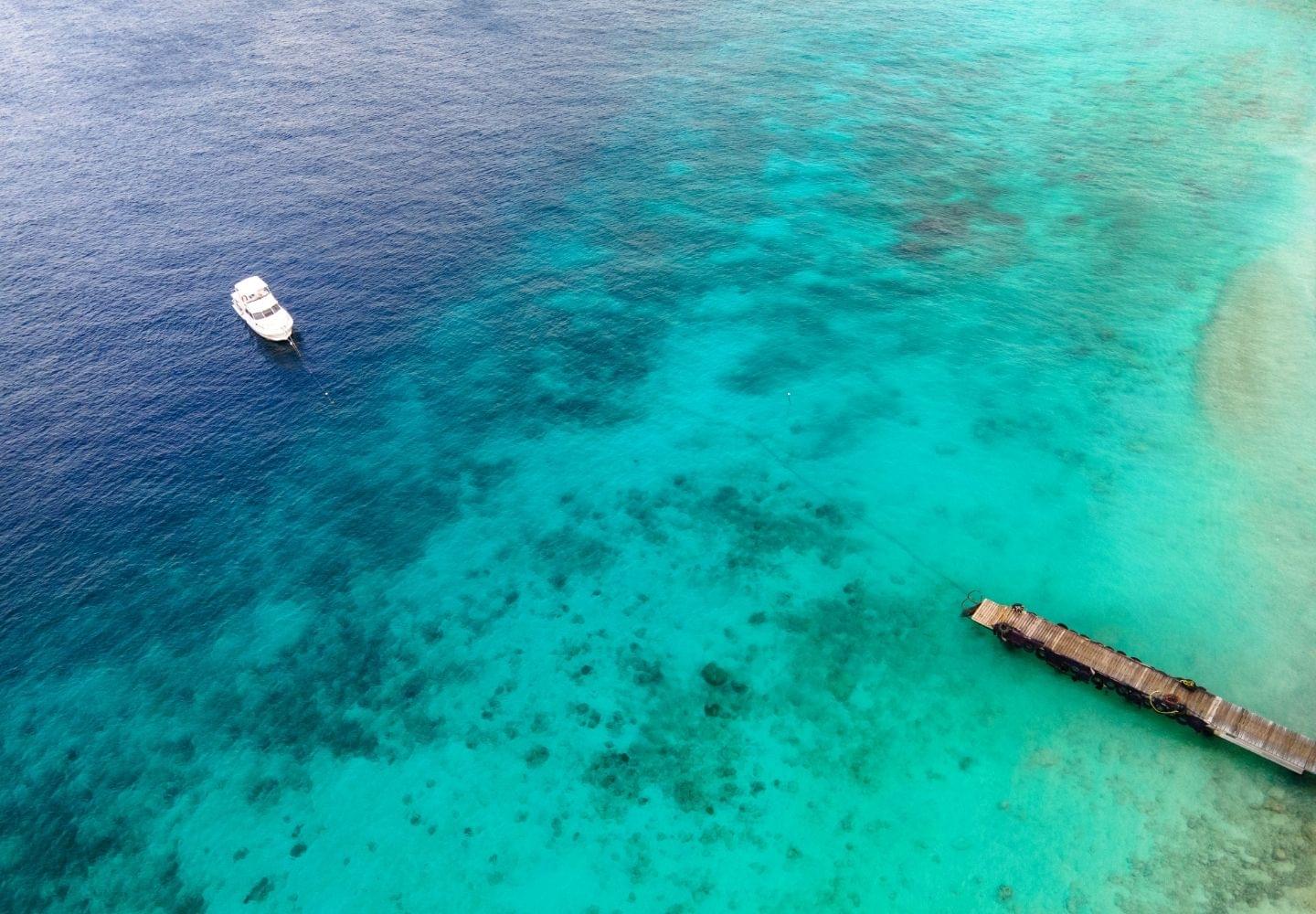 Playa Kalki
The popular dive site known as Playa Kalki, or Alice in Wonderland, has plenty to offer snorkelers as well. The area's sparkling blue waters, healthy sea life, abundant corals, and excellent underwater visibility make it a top destination for snorkeling and scuba diving.
The easiest entrance into the water is the dock in front of Kura Hulanda Lodge. Once you're in the water, follow the rope to find the best places to snorkel. When you reach the coral reef, you can view hard coral formations, parrotfish, eagle rays, sea turtles, barracudas, and other marine life.
Since the water is deeper here, Playa Kalki is best for snorkelers with some prior experience. The laid-back beach has various facilities, including restrooms, a snack bar, picnic tables, lounge chairs, and a dive shop where you can rent snorkel gear.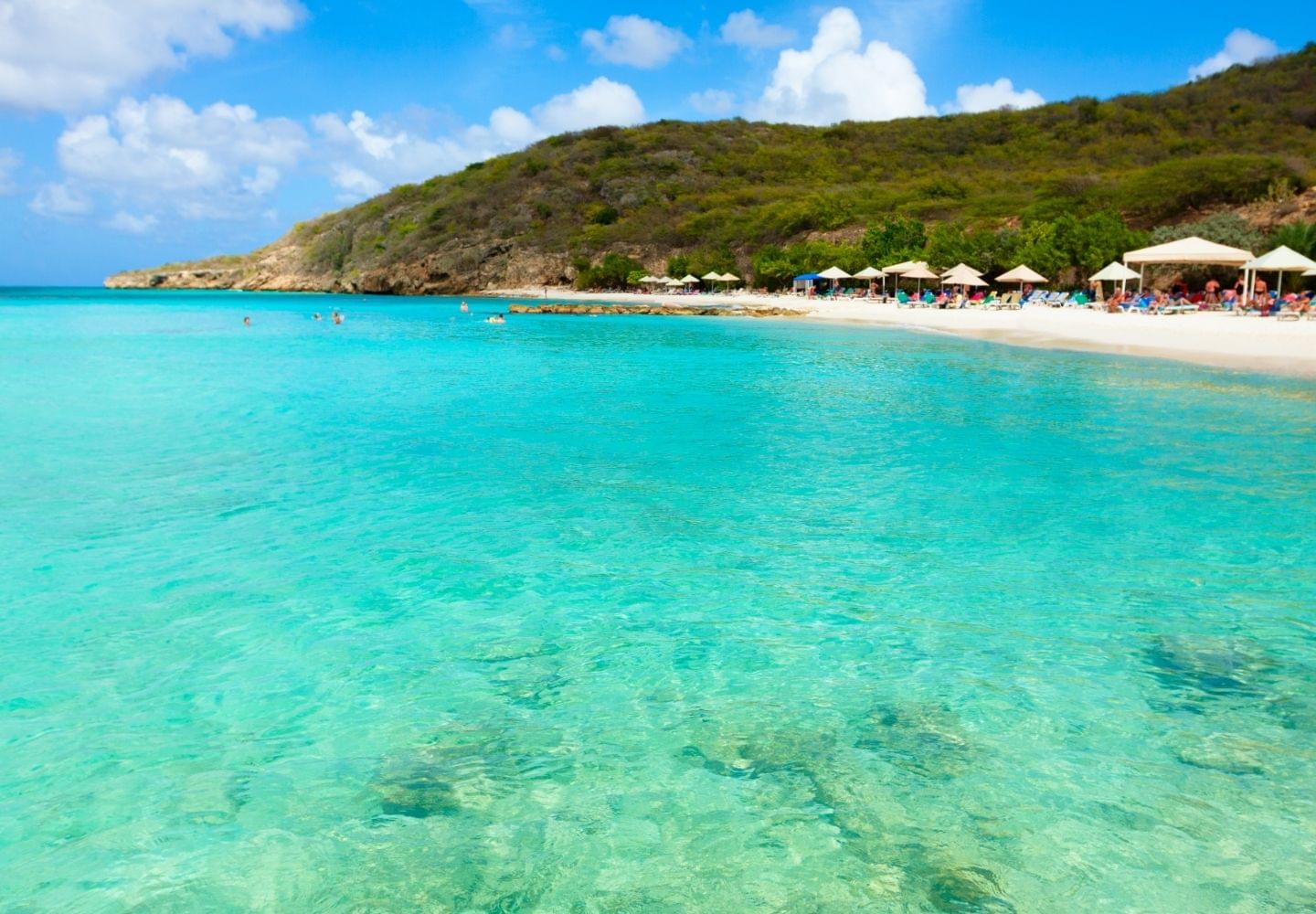 Playa Porto Mari
If you want to enjoy postcard-worthy scenery and beginner-friendly snorkeling, Playa Porto Mari on the island's northwestern coast is a spectacular destination. The bay's calm waters are an ideal place to explore the underwater world with your mask and snorkel.
In efforts to restore damaged corals following a hurricane in the late 1990s, marine experts placed concrete structures in the bay to promote the growth of corals and provide a habitat for sea creatures. Known as "reef balls," these structures are now home to corals, sponges, and juvenile reef fish.
The cliffs along the bay's south end also make for interesting snorkeling. Look for sea fans, corals, and fish, such as sergeant majors, trunkfish, and French grunts.
The beach is open every day from 9:30 am to 6:30 pm, and there is a small fee to enter (around US$3 per person) 1. Facilities include a beach bar, restaurant, showers, restrooms, changing rooms, lockers, beach chairs, umbrellas, and snorkel gear rentals.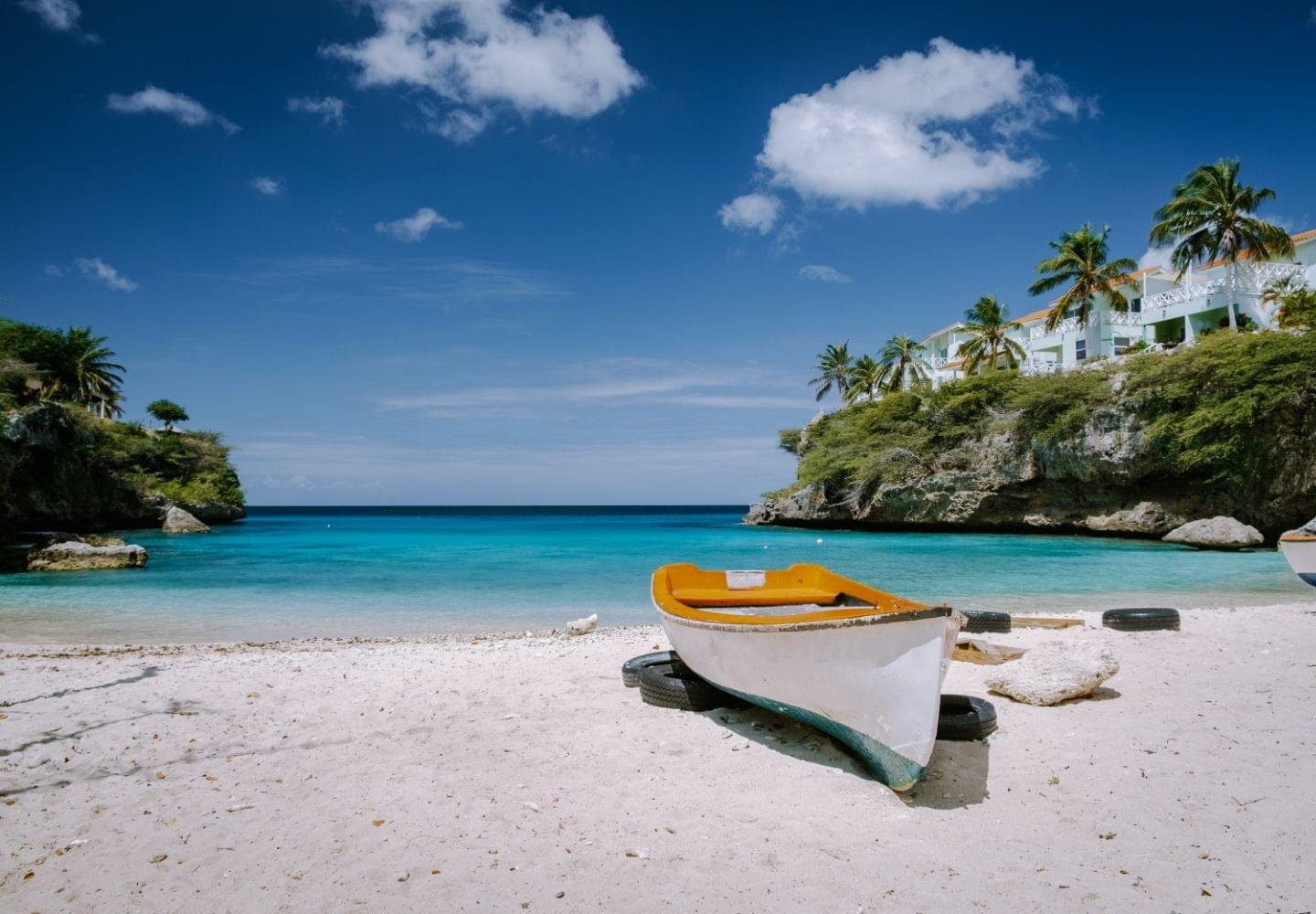 Playa Lagun
Playa Lagun, a sheltered cove teeming with aquatic life, is an excellent snorkel spot for beginners. The rocky cliffs along both sides are ideal places to spot marine life such as wrasse, eels, butterflyfish, snappers, and corals, while turtles rest on the seabed towards the center.
More experienced snorkelers can explore a drop-off with vibrant corals and sponges further out towards the cove's opening. Beginners may prefer to stay in the shallow, protected areas less exposed to the open sea.
Playa Lagun is in the small fishing village of Lagun on the island's northwestern coast. The scenic white sand beach is popular among beachgoers, snorkelers, and swimmers and can get crowded. Head there early for the best experience.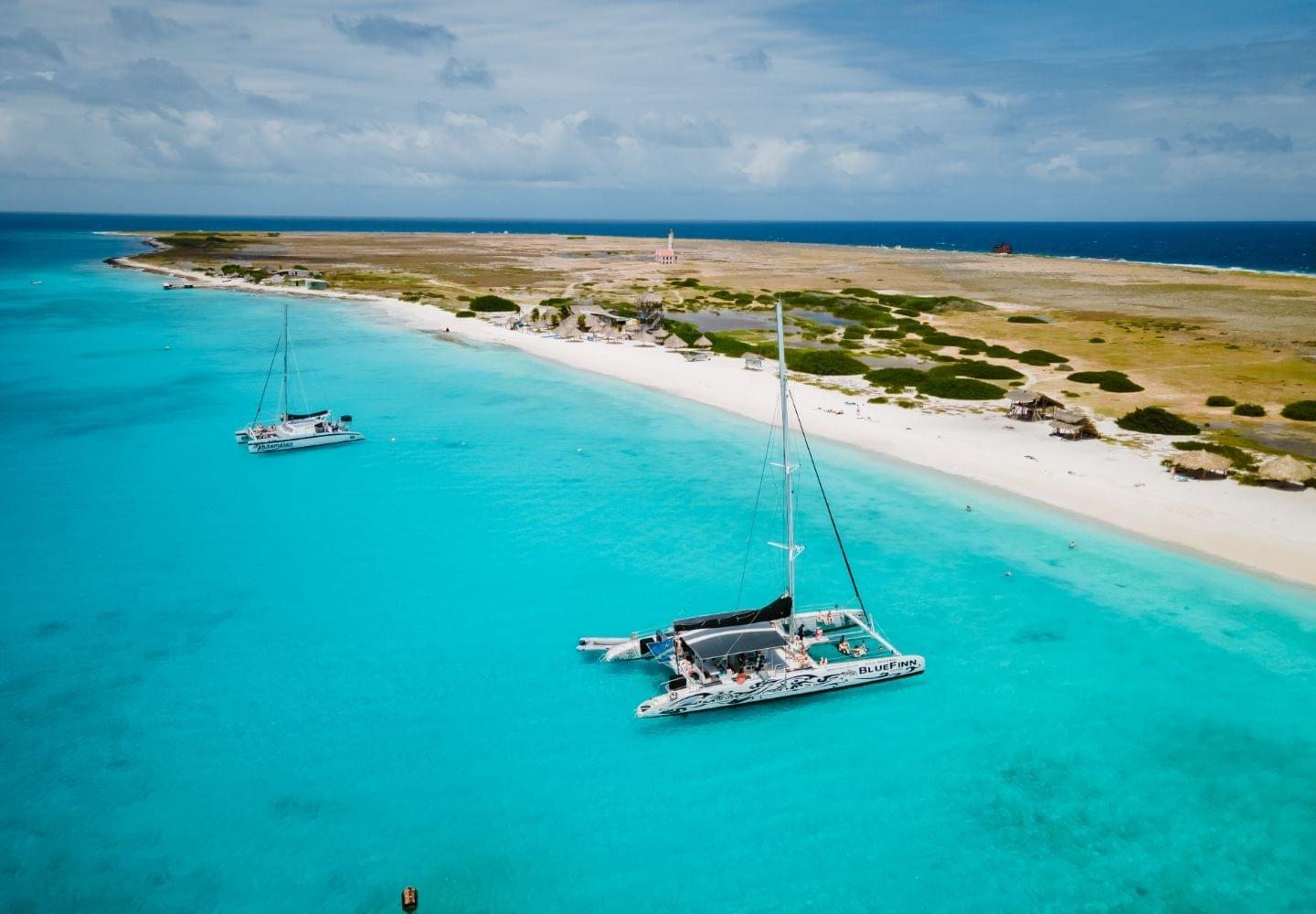 Klein Curacao
Visiting the island of Klein Curacao requires a two-hour boat trip each way and is a full-day excursion. It's worth the trip if you want to snorkel with sea turtles and explore the remote, deserted island.
The best snorkeling is along the white sand beach on Klein Curacao's western coast. After snorkeling, visitors can explore shipwrecks and an old lighthouse on the island.
Klein Curacao is about six miles from Curacao's southeastern tip 2. Since the passage can get choppy, this snorkel site is not well-suited for those who get motion sickness or seasickness.
Boat tours typically include lunch and drinks since there are no restaurants or other amenities on this uninhabited island. Check ahead of time with your tour operator, and make sure to bring everything you need for the day.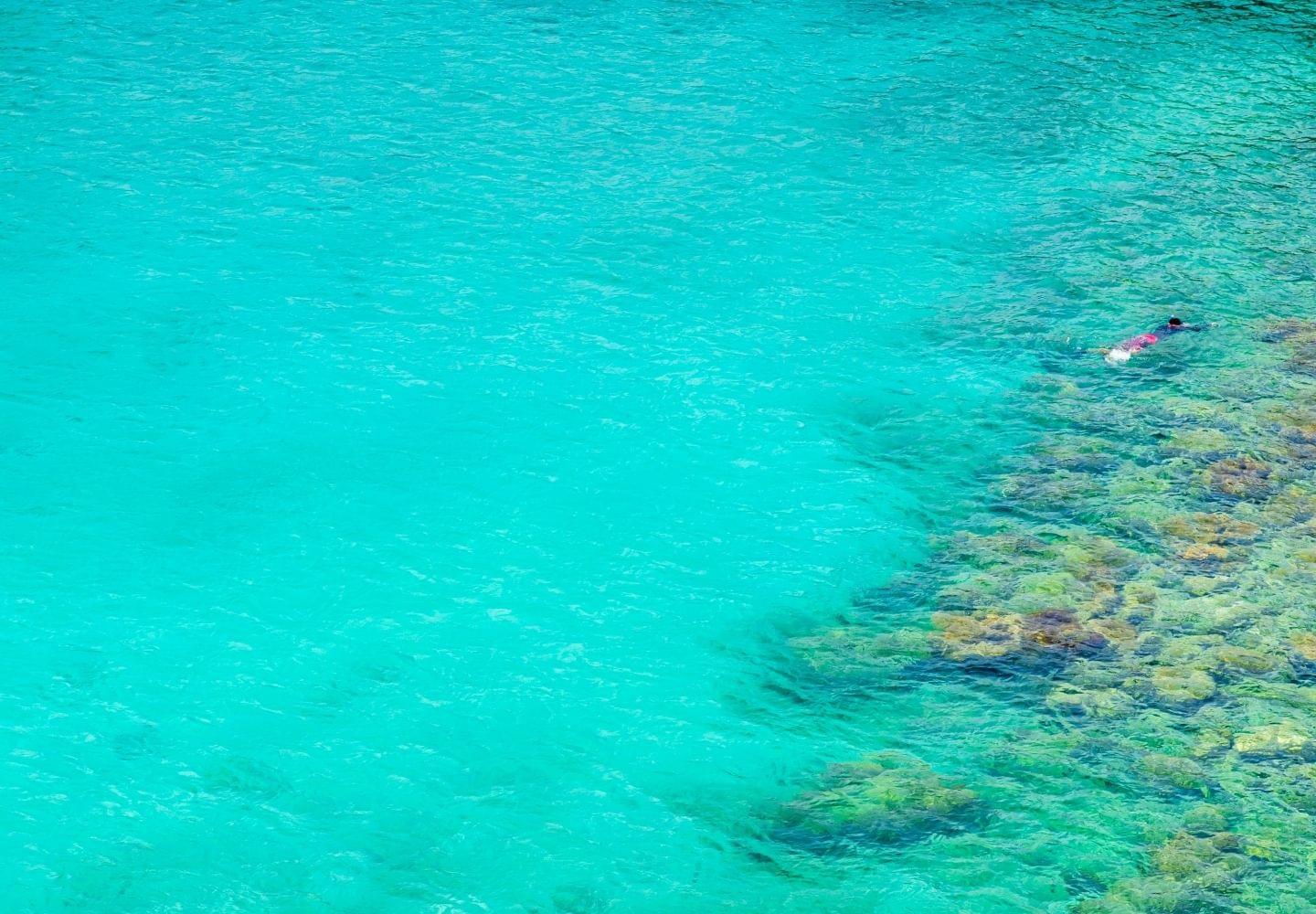 Tugboat Beach
The shallow Tugboat shipwreck in Caracas Bay is a popular snorkel and dive site that's easily accessible from shore. To reach the wreck, swim along the cliffs to Platform #5, located a few hundred feet from Tugboat Beach. The shipwreck is just behind the platform and is home to soft and hard corals, sea fans, and colorful fish.
The 30-year-old wreck sits at a depth of about 15 feet 3. This site is best for intermediate and experienced snorkelers since there are occasionally strong currents in the area. There is also a reef a little further out that you can explore after the shipwreck.
Many boat tours from Curacao's capital city of Willemstad stop at the Tugboat wreck. As one of the most sought-after snorkeling destinations on the island, visitors should expect potential crowds.
The area is industrial and not ideal for relaxing on the beach. If you want to enjoy the scenery after snorkeling, check out Director's Bay, a beautiful secluded beach just south of the Tugboat wreck.
Blue Room Cave
The Blue Room Cave is a perfect destination for snorkelers seeking a unique experience. The cave glows an incredible blue color, and large schools of fish swim through the azure water.
Various guided tours stop at the cave, or you can rent a kayak at Playa Santa Cruz and paddle there on your own. The best time to visit is at low tide, when you can safely swim into the cave without diving underwater.
If you're up for an adventure, you can also walk to the cave from Playa Santa Cruz. The trail takes about 20 minutes one way and is a little rough and rocky in places - make sure to wear sturdy shoes. You can stop at Playa Santu Pretu on your way and enjoy the secluded black sand beach.
To access the cave from the trail, you'll need to jump off a small cliff into the water, then swim into the cave opening. The jump is not very high (about 10 feet) but may not be ideal for those afraid of heights. Keep in mind that you'll also need to climb back out of the water to the top of the rocks, so some basic upper body strength and balance are required.
Blue Bay Beach
Northwest of Willemstad in Sint Michiel, Blue Bay Beach is one of Curacao's most beautiful beaches. The area has excellent, beginner-friendly snorkeling and is a popular place to stay among those who want to snorkel right from their hotel.
There are two house reefs in the bay known as "The Garden" and "The Wall." Each of these requires a short swim from shore. In addition to corals, you'll have the chance to spot trumpetfish, octopi, eels, sea turtles, and barracudas.
There are many amenities nearby since the area is part of the Blue Bay Beach Resort. If you're not staying at the resort, you'll need to pay a small fee to access the beach. This fee will also allow you to use the resort's facilities, including lounge chairs, showers, restrooms, and a dive shop with gear rentals.
Curacao snorkeling FAQ
When is the best time of year to go snorkeling in Curacao?
Curacao's warm, tropical climate and frequent sunny weather make it a year-round snorkeling destination. The peak season runs from December to April, but you can have a wonderful snorkeling vacation any time of year. Many snorkelers prefer to visit from May to November to take advantage of the lower prices and quieter beaches in the off-season.
No matter when you visit, you're likely to have plenty of sunny days and fantastic snorkeling conditions. As one of the ABC Islands (the Dutch Caribbean islands of Aruba, Bonaire, and Curacao), Curacao rarely experiences severe tropical storms or hurricanes. Even during the wettest months of October, November, and December, sunshine is abundant, and showers are short-lived (1).
What is the average temperature of the water in Curacao?
Is snorkeling in Curacao good for families?
Yes, Curacao has many snorkel sites with calm waters, easy shore access, and sandy beaches. This makes it an excellent destination for families and novice snorkelers. Some of the best snorkeling sites for families with children are Playa Piskado, Kleine Knip Beach, Playa Porto Mari, and Playa Lagun.
Where should I stay when snorkeling in Curacao?
Curacao's northwestern coast has the highest concentration of top snorkel sites, beautiful sandy beaches, and a variety of lodging options. Sabana Westpunt and Lagun are good choices for outdoor enthusiasts, but there are limited dining, shopping, and entertainment options. If you prefer a more urban environment, staying on the western side of Willemstad will allow you to access the northwestern snorkel sites while remaining close to nightlife, restaurants, shops, and more.
Resources
Last updated 23 July 2021
Table of contents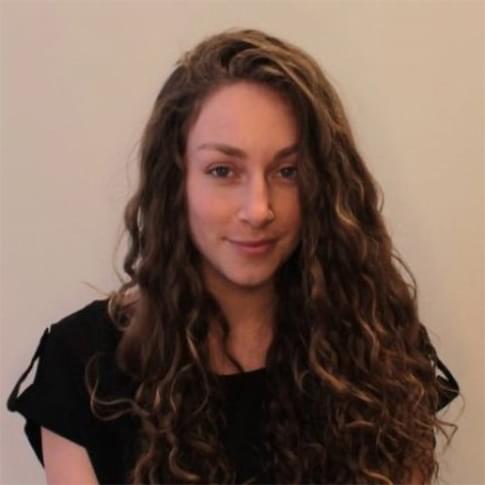 Rebecca Jambrovic