The best snorkeling in Bonaire
Bonaire's rich sea life makes it one of the top places in the Caribbean to explore the underwater world. Here's where to go for the best snorkeling on the island.
---
Well-known as one of the Caribbean's best destinations for scuba diving, Bonaire makes for an exciting snorkeling getaway as well. Since 1979, this small island in the Dutch Antilles has protected its entire coastline as part of the Bonaire National Marine Park. These conservation efforts have created healthy marine ecosystems teeming with sea life, including 350 fish species and 60 different coral species 1.
Unfortunately, storms in the 1990s and 2000s and bleaching events damaged some of Bonaire's shallow coral reefs, but there is still plenty to see. Most of Bonaire's best snorkeling spots are spread along the main island's west coast or on the smaller island of Klein Bonaire. The sites are relatively easy to find since they are marked with yellow stones, commonly referred to as the Yellow Brick Road.
From fringing coral reefs to mangrove forests, here are the best places in Bonaire to snorkel and explore the underwater world.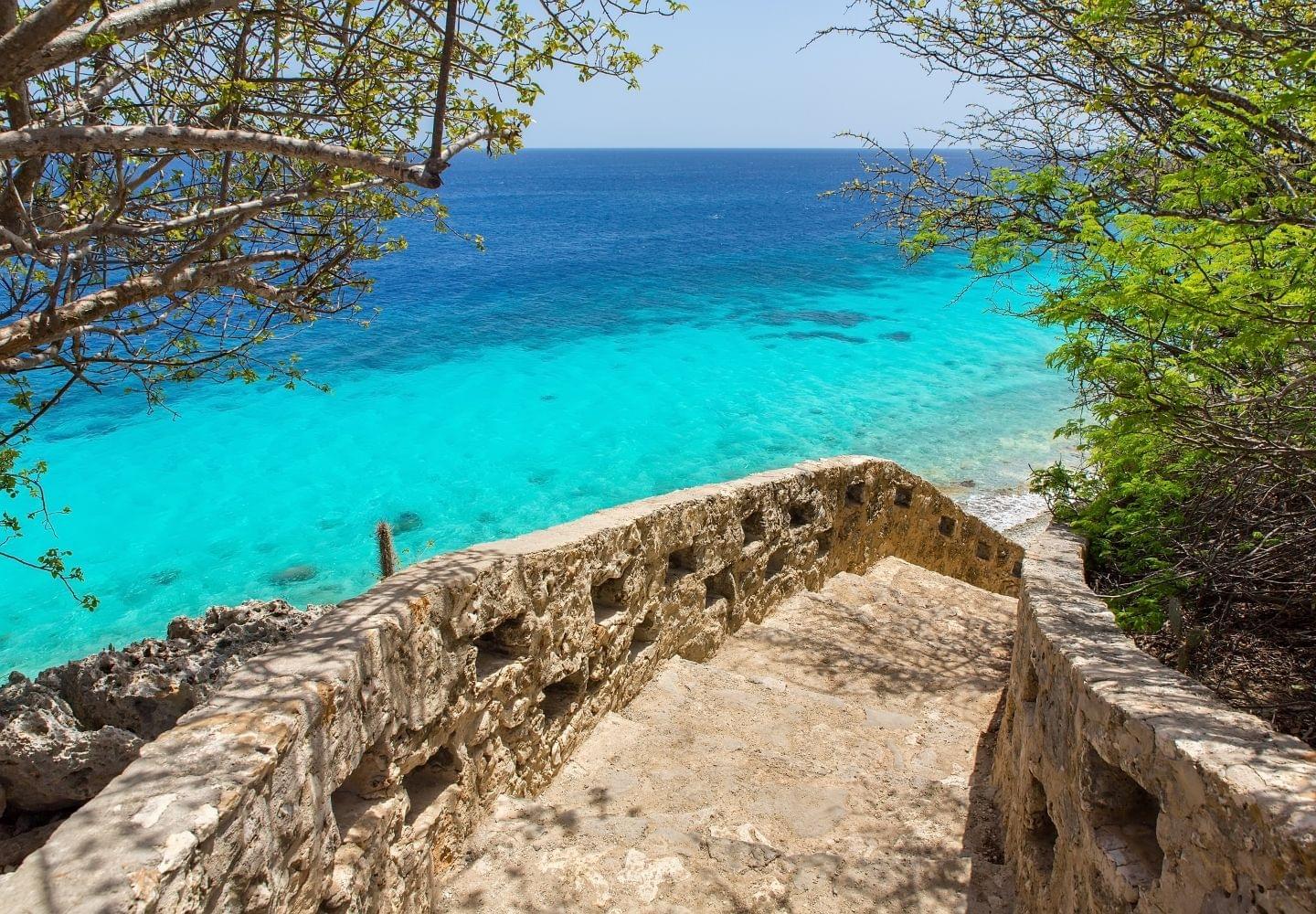 1000 Steps
Named for a limestone staircase used to reach the water, 1000 Steps is one of the best places in Bonaire to swim with sea turtles. The site is about four miles north of Kralendijk, Bonaire's capital city, and is suitable for beginners to advanced snorkelers.
Despite the name, you'll only have to descend about 70 steps to access the sea. Once you get in the water, you'll find a healthy section of staghorn coral reef around 200 feet offshore. In addition to staghorn corals, you can see gorgonians, sea fans, turtles, tarpons, trumpetfish, and butterflyfish. Bring water, snacks, and all gear with you since this snorkel spot has no restaurants, vendors, or facilities.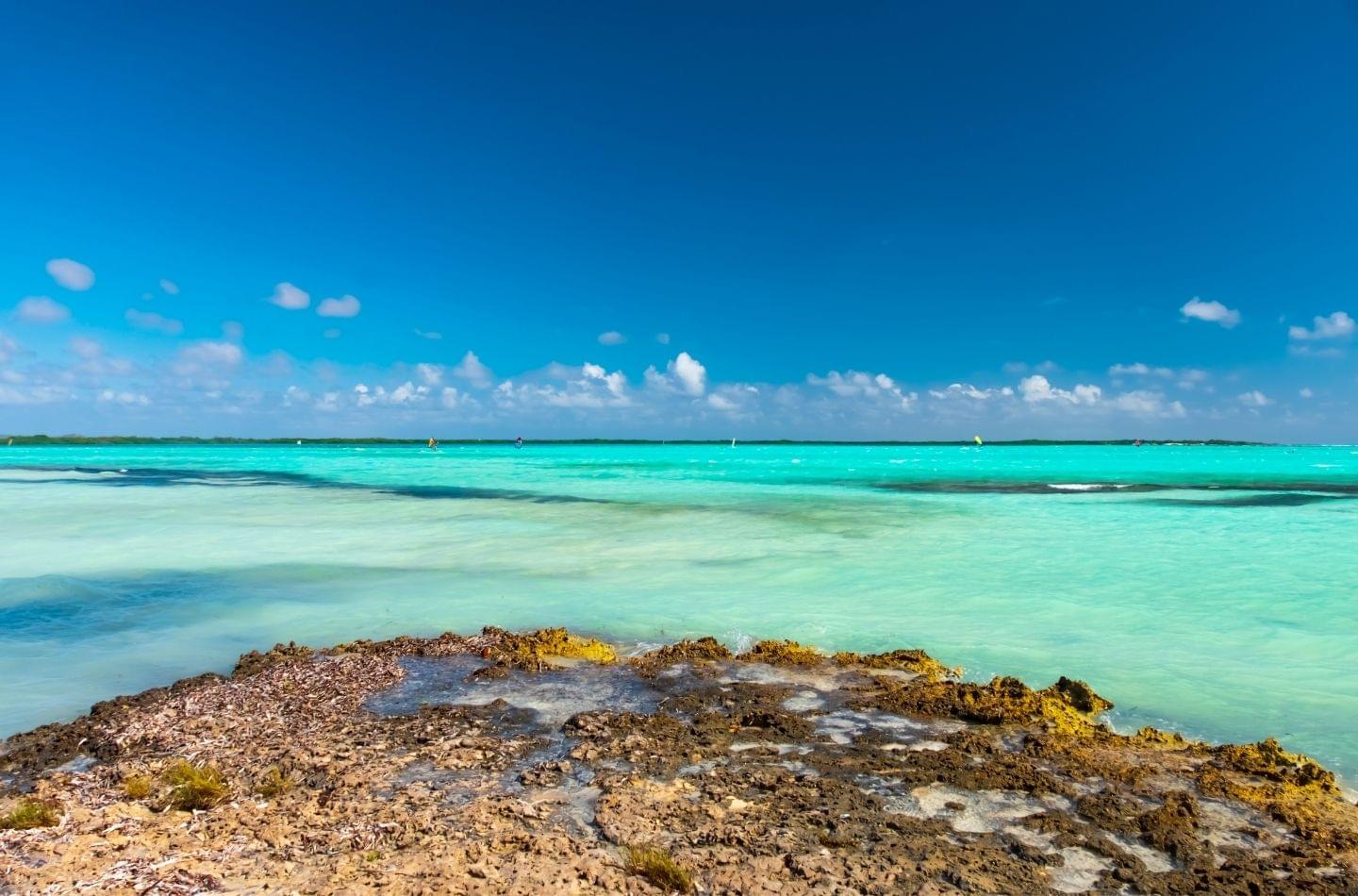 Karpata
North of 1000 Steps is Karpata, a popular dive site that is also suitable for experienced snorkelers. The site features a shallow reef and rich marine life, including elkhorn coral, blue tang, hogfish, French angelfish, filefish, bluehead wrasse, and sea turtles.
The area experiences rough sea conditions at times. Since the coral formations extend close to the water's surface, you should only snorkel at Karpata when conditions are calm and there are no large waves. Like 1000 Steps, there are no facilities at this remote site. Plan ahead and bring everything you need for the day with you.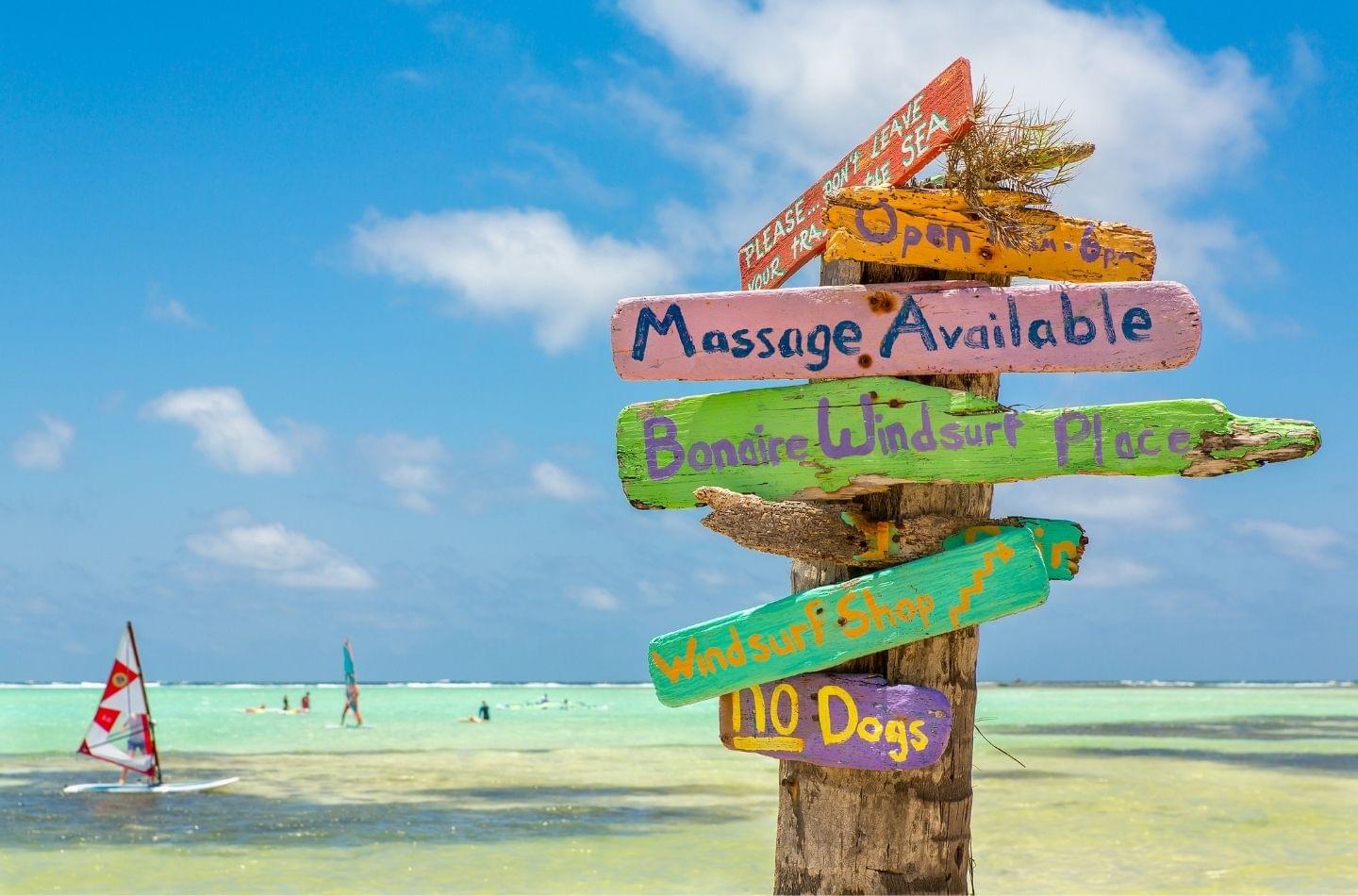 Lac Bay and Sorobon Beach
Lac Bay, a beautiful cove on Bonaire's southeastern coast, isn't one of the easiest snorkeling sites to get to, but it's worth the trip. The southern end of Lac Bay near picturesque Sorobon Beach features a shallow reef with healthy staghorn corals and colorful reef fish, including bluehead wrasse, trumpetfish, and blue tangs.
To get to the reef, you'll need to wade through shallow water for about 800 feet, then swim a bit further out to reach the healthiest corals. The best time to go is at high tide. Be careful to avoid damaging the corals while swimming and walking through the water.
The area is also excellent for water sports like windsurfing and kayaking. You can windsurf at Sorobon Beach or book a guided kayak and snorkel tour to explore the mangrove reserves and spot sea turtles near Lac Cai.
This snorkel site is recommended only for strong swimmers due to its location on the island's leeward side and the distance of the reef from shore. Although the reef protects the bay from waves, strong winds and occasional currents are possible.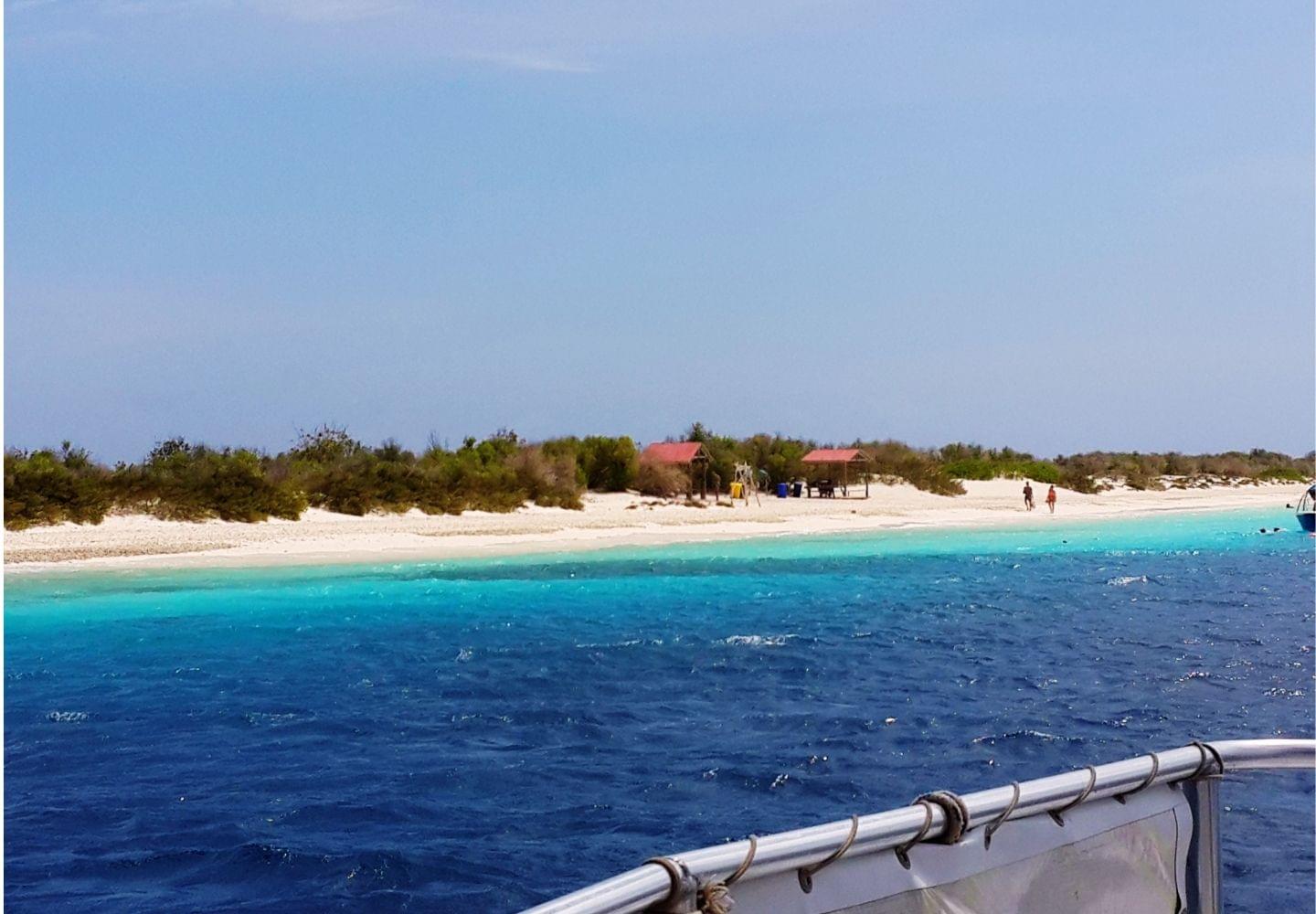 No Name Beach, Klein Bonaire
Situated on the uninhabited island of Klein Bonaire, the gorgeous No Name Beach (also called Playa Neme) features a shallow reef and abundant marine life. Although the corals are healthier at some of the top sites on the main island, No Name Beach offers the chance to view large schools of fish and other sea creatures.
Beginners can explore the shallow lagoon, while more experienced snorkelers can swim further out to the reef's healthier sections. The currents here also allow for a one-way drift snorkel that will take you about 1-1.5 hours from the eastern entrance back to the main beach. To find the starting point, follow a trail along the beach for about 1000 feet and look for a yellow post.
You can reach Klein Bonaire by taking a water taxi from the main island (water taxis depart from Kralendijk and Eden Beach Resort) or renting a boat. The boat ride takes about 20-25 minutes. There are few amenities on Klein Bonaire, so come prepared with everything you need for the day. This popular snorkeling site can get busy. Those seeking a more private experience should consider one of the remote spots on the main island, such as Karpata or Tori's Reef.
Red Beryl North and Margate Bay
The southwestern coast of Bonaire is packed with high-quality places to snorkel from shore. Red Beryl North has healthy corals and abundant sea life, including octopuses, rays, and barracudas. Neighboring Margate Bay is another top snorkel and dive site offering the chance to view black margates, butterflyfish, parrotfish, spotted eagle rays, and, more rarely, sea turtles.
Just to the north, Tori's Reef and Pink Beach are also excellent options with diverse marine life. These sites are located between the old slave huts and Salt Pier and generally don't see much traffic.
Snorkeling spots on this part of the island occasionally have strong currents and are best for strong swimmers with previous snorkeling experience. After snorkeling, check out the Pekelmeer Flamingo Sanctuary nearby to see the colorful salt ponds and numerous flamingos.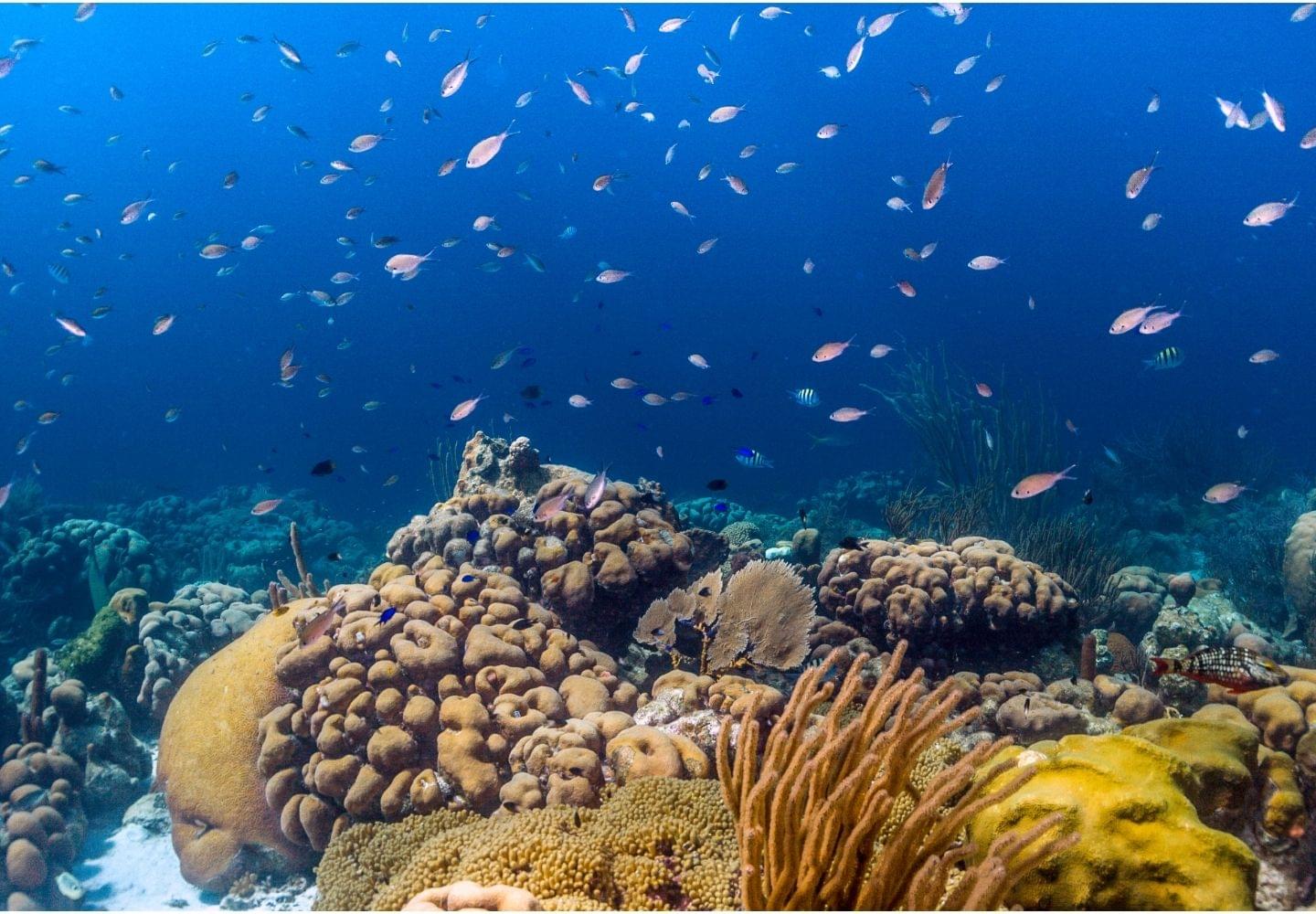 Bari Reef
Bari Reef is a great spot for easy shore snorkeling in Bonaire. This site boasts an incredible diversity of fish, with a chance to spot more than 300 different species 2. Many people compare snorkeling and diving at Bari Reef to swimming in an aquarium.
The water gets up to about 100 feet deep relatively quickly. Snorkelers who want to stay in the shallows can explore the area under the dock, where many sea creatures hang out. Access to this site is in front of the Sand Dollar Condominiums or Den Laman Condominiums - watch out for rocks when getting in and out.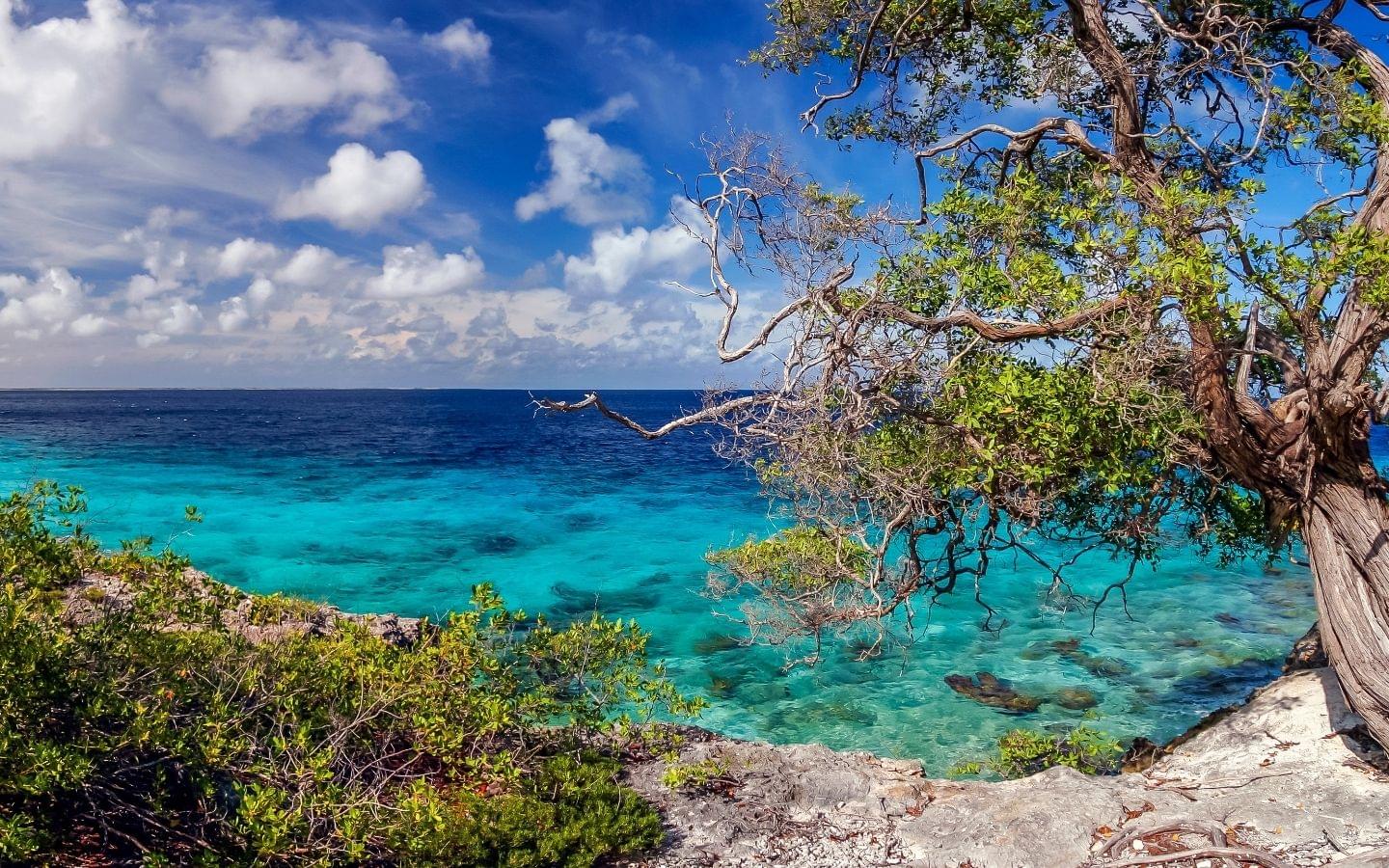 Washington Slagbaai National Park
The remote snorkel sites in Washington Slagbaai National Park along Bonaire's northwestern coast are challenging to find, but they are fantastic destinations for adventurous snorkelers looking for a secluded spot. Two of the best places to snorkel in the park are Wayaka II and Boka Slagbaai.
Many of the shallow corals close to shore are damaged, but there are healthier sections of reef further out. You'll still have plenty to see in the shallows since the sandy bottom is home to rays and eels. The park's shores serve as nesting grounds for sea turtles, including hawksbill, loggerhead, and green sea turtles, and they are an important habitat for various birds, such as the Caribbean flamingo.
The park is typically open daily from 8 am to 5 pm, with no admission after 2:30 pm. Entry fees range from US$20 to US$45 3.
Bonaire snorkeling FAQ
What is the best time of year to snorkel Bonaire?
As one of the ABC Islands (Aruba, Bonaire, and Curacao), Bonaire lies outside the Caribbean Sea's hurricane belt and rarely experiences severe storms. Combined with the hot tropical climate, warm waters, and low annual precipitation, this geographical advantage makes it possible to snorkel in Bonaire throughout the year.
The off-season runs from May to October and provides snorkelers with quieter beaches and lower accommodation rates. It's hotter and drier this time of year, but the constant trade winds make the high temperatures tolerable. November to April is considered the peak season, so you should expect higher prices, busier beaches, and more cruise ships this time of year.
Is Bonaire still good for snorkeling?
Those planning a trip to Bonaire may have heard that the island's snorkel sites are not as good as they once were. While it's true that several strong storms hit Bonaire from 1999 to 2008 and damaged some of the shallow coral reefs, the ecosystems are recovering. Since the island's entire coastline is a marine sanctuary, Bonaire is home to abundant sea life, and the coral is getting the chance to grow back.
You will certainly see some coral rubble while snorkeling in Bonaire. Still, there are plenty of sites with healthy corals and an incredible array of marine life - the true highlight when snorkeling in Bonaire. Many sites are so full of fish that it feels like you're snorkeling in an aquarium.
How much does it cost to snorkel in Bonaire?
Many snorkeling spots in Bonaire have free beach access, making it an excellent destination for shore snorkeling and shore diving. However, most visitors must purchase a nature tag if they want to enjoy the water. The cost is US$45 for scuba divers and US$25 for snorkelers, swimmers, and others. The tag is valid for one calendar year. Cruise ship passengers and children under 12 only require a tag for scuba diving. You can purchase this pass at the Tourism Office in Kralendijk, all STINAPA offices, and most hotels and dive shops (1).
What should I bring when snorkeling in Bonaire?
Many snorkeling sites in Bonaire are somewhat remote, with few facilities and no lifeguards. Bringing your own snorkel gear, including a mask, snorkel, and fins, allows you to visit these sites without needing to worry about renting equipment. Even if you're planning to book a guided snorkeling tour with gear included, you'll have a more comfortable and relaxed experience if you bring your own equipment (see our recommendations for travel-friendly snorkel gear here).
Bonaire is known for its trade winds and strong currents. Bringing a snorkel vest on your trip will help keep you safe and relaxed in the water. You can read about which snorkel vests we recommend here. You'll also want to pack water shoes or snorkeling booties. Since Bonaire's shores have some rocks and coral debris, it's important to protect your feet when entering the water.
To learn more about what to pack for your snorkeling adventure, check out our article about what to wear snorkeling.
---
Resources
Last updated 25 June 2021
Table of contents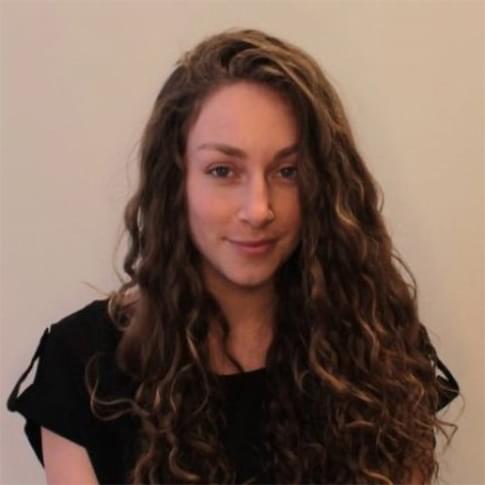 Rebecca Jambrovic