The best snorkeling in Dominica
From underwater volcanoes to pristine coral reefs, the Caribbean's Nature Island is full of unique snorkeling spots. Here's where to find the best locations.
---
Located in the Lesser Antilles between Martinique and Guadeloupe, the mountainous island of Dominica is a dream destination for adventurous travelers and nature lovers.
The island's unspoiled reefs, volcanic craters, geothermal activity, rich biodiversity, and clear waters make for a stunning underwater landscape with incredible snorkeling and diving. If you're planning a visit to the Caribbean's 'Nature Island' and want to do some snorkeling, here's where you'll find the best spots.
Champagne Reef
This unique snorkeling site south of Pointe Michel allows visitors to snorkel above an undersea volcano and observe volcanic gases rising to the water's surface. As the name suggests, swimming through the bubbles emerging from the warm seafloor will make you feel as though you're snorkeling in a giant glass of champagne.
The reef is located within the Soufriere-Scotts Head Marine Reserve on the southwestern end of the island and is easily accessible from shore. This protected area is rich with marine life, including parrotfish, seahorses, soft corals, and sponges, as well as many interesting rock formations. The beach here is rocky, so make sure to pack appropriate footwear.
Since Champagne Reef is one of the most popular snorkeling sites in Dominica and is a favorite spot among cruise ship passengers, it may be crowded on your visit.
Scotts Head Beach & Soufriere Bay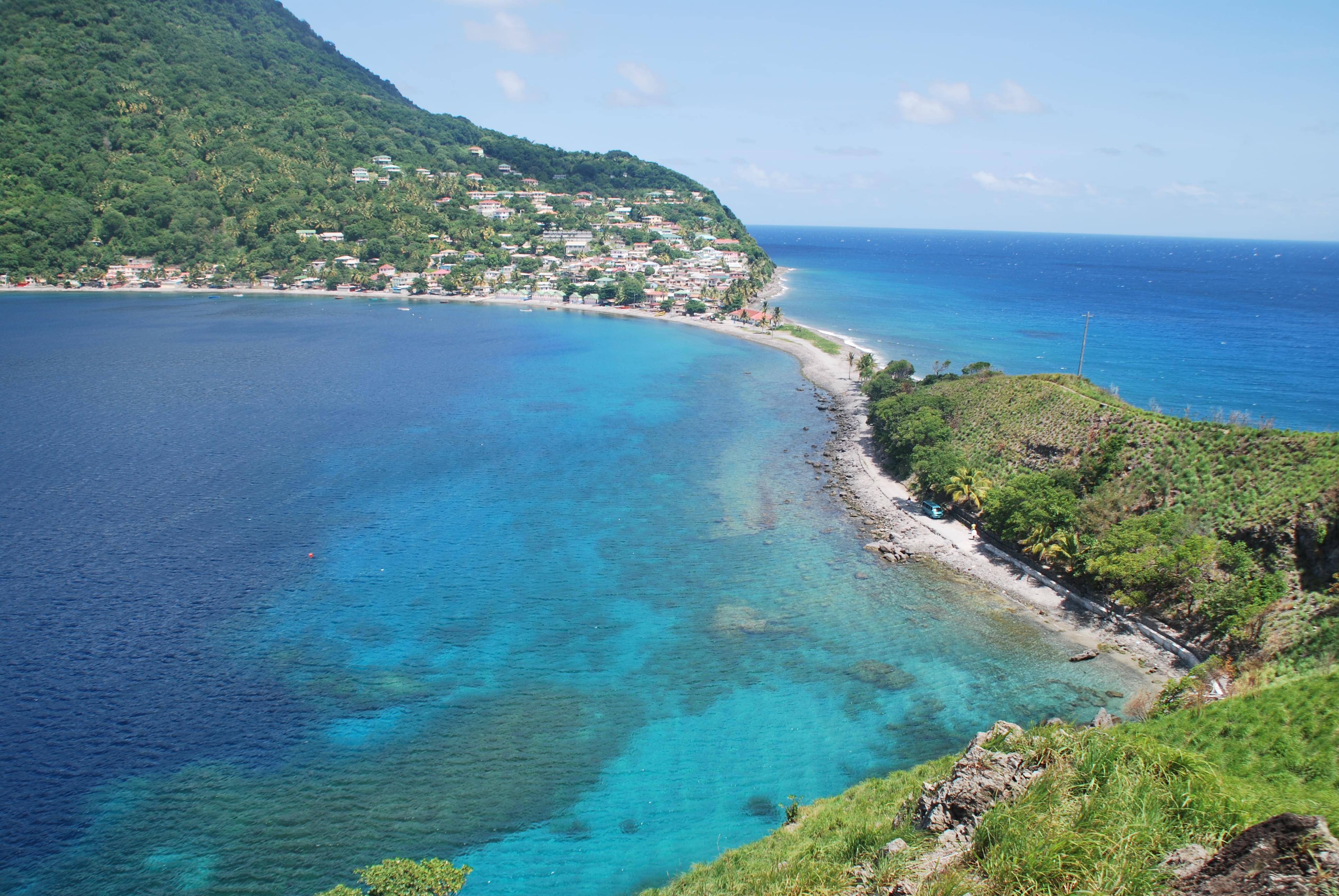 Soufriere Bay is an extinct volcanic crater containing one of the Caribbean's most pristine scuba diving and snorkeling environments.1 The sea here is teeming with marine life, including stingrays, lobsters, pufferfish, parrotfish, barracuda, bay shrimp, and even tuna and dolphins in the deeper areas.
This snorkeling spot has relatively calm waters thanks to Scott's Head Peninsula, which protects the Caribbean Sea from the Atlantic Ocean's rougher waters. There is a designated area near the beach set aside for swimming and snorkeling, as well as several dive sites marked with buoys.
Since the seafloor plunges to awe-inspiring depths not far from shore, this site is not recommended for beginners. While there's plenty to see in the shallows, those who venture into deeper waters will have views of cliffs adorned with coral and sponge gardens and underwater pinnacles known to be among the most beautiful in the world.
The beaches at Scotts Head and Soufriere are some of Dominica's best, so make sure to allow time after snorkeling to relax on shore and take in the stunning scenery. The area is rarely crowded, making this a perfect destination for experienced snorkelers seeking a quieter and more private outing.
There are restaurants, bars, and other facilities in the small fishing village of Scotts Head and the nearby town of Soufriere. If you want to rent snorkeling gear or book a guided tour, you can do so at various dive centers in Soufriere. This three-hour boat tour is also a great option for those who want to reserve their snorkeling trips ahead of time.
Cabrits National Park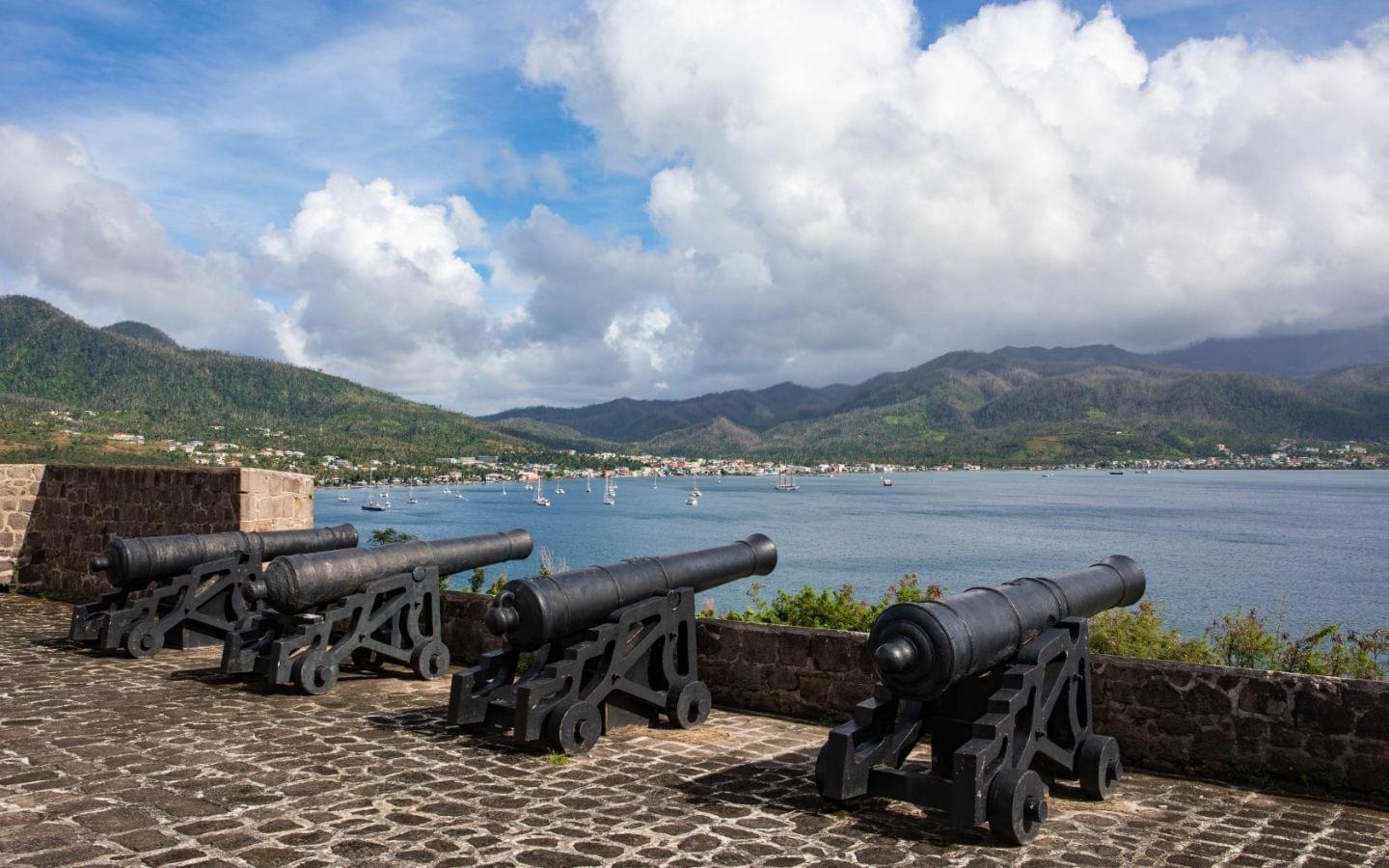 Cabrits National Park is located on a peninsula near Portsmouth on the north side of the island. It is an excellent stop for those interested in learning about Dominica's history and doing some hiking in addition to snorkeling.
The park protects Dominica's coral reefs, tropical forests, wetlands, and historical sites. Visitors can snorkel in the turquoise bay and view a wide variety of fish and other marine life, tour Fort Shirley, a British garrison built in the 1700s, and hike some of the gorgeous coastal trails, including a section of the 115-mile-long Waitukubuli Trail.
Visiting Cabrits National Park requires a small entry fee of around US$5. For the best views of the surrounding area, hike to the top of the park's two green peaks, which are extinct volcanoes.
Salisbury Beach
Salisbury Beach is located within the Salisbury Marine Reserve on Dominica's west coast, between Mero and Baroui. The area is home to three different coral reefs, one of which is easily accessible from shore and best for snorkelers.
The beach is small and has few amenities, but there is a beach bar, a dive center, and plenty of palm trees that provide natural shade.
This hidden tropical paradise is ideal for snorkelers seeking to get off the beaten path. The quiet, sandy beach is a great escape from the crowds, and the nearby village of Baroui offers a chance to experience local Dominican culture.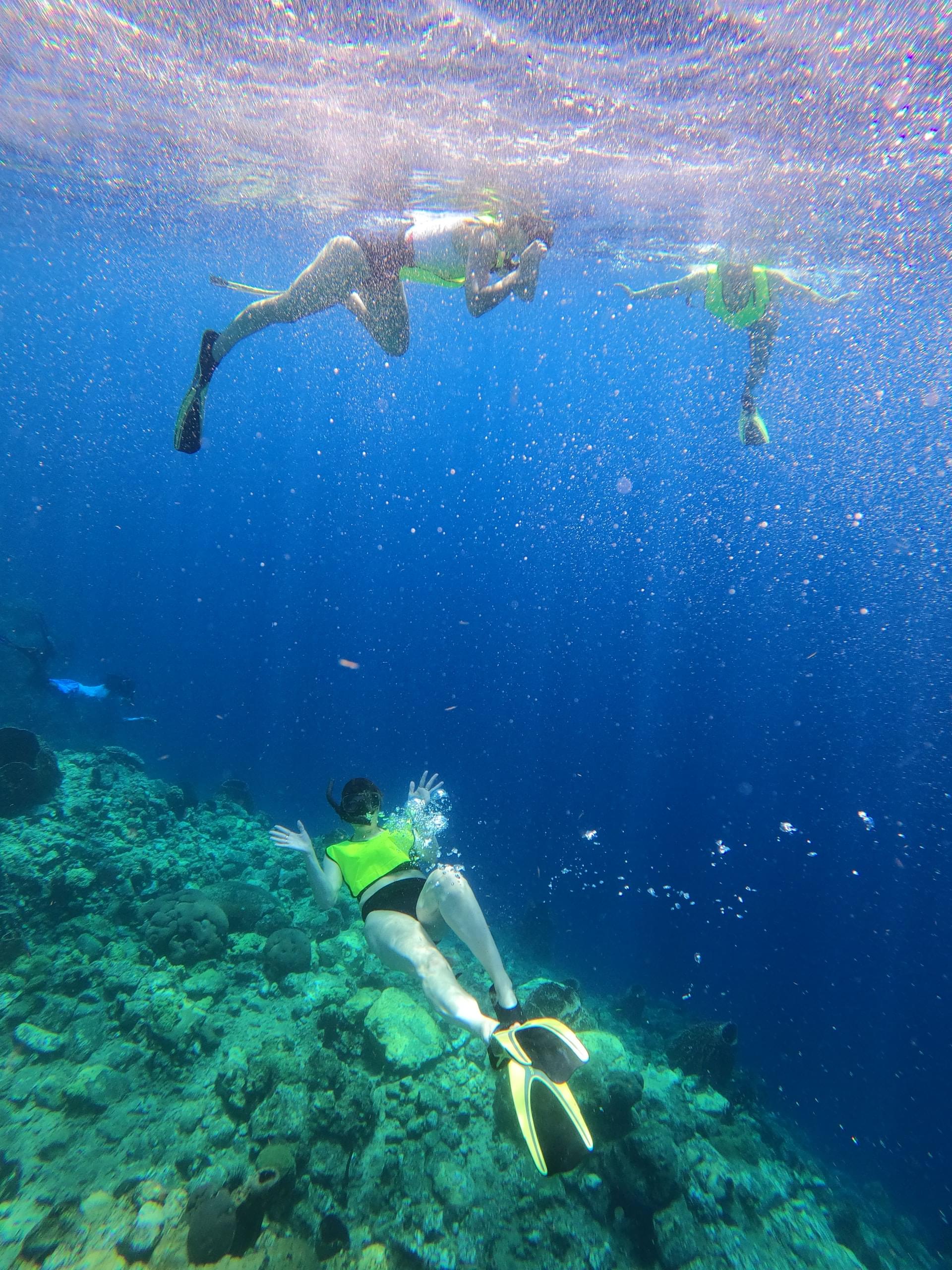 Secret Beach
This secluded beach at the southern end of Prince Rupert Bay near Portsmouth is accessible only by paddling or swimming ashore, making it perfect for nature lovers seeking a relaxing getaway.
The rocky outcrops, dense tropical vegetation, and azure waters all contribute to the allure of this enchanting location. You may recognize the beach if you've seen Pirates of the Caribbean since it was used as a filming location for the movie.
Snorkelers can observe sea creatures like stingrays, eels, and tropical fish swimming around the volcanic rock features and explore several sea caves. If you prefer, wait for low tide to explore some of the caves on foot.
The bay's calm waters make this spot an excellent destination for kayaking, stand up paddleboarding, and other watersports. Staying at Secret Bay, a luxury eco-resort, will give you free access to kayaks snorkeling gear, or you can rent them at Ripaton Beach and Coconut Beach (located about a mile away).
Tips for snorkeling in Dominica
When to visit
The best time to visit Dominica is from December to May, although snorkeling and diving are possible throughout the year.
Dominica has a warm, tropical climate with a relatively consistent temperature year-round. Average highs reach around 90°F (32°C) in the summer and 84 to 86°F (29 to 30°C) in the winter.2
February to April are the driest months and the most popular time to visit Dominica. The rainy season falls between June and November, with hurricanes and tropical storms most likely in August and September.
Water temperatures are also relatively stable, ranging from around 79°F (26°C) in the winter to 83°F (28°C) in the summer.3
What to do
When planning your visit, make sure to allow enough time to explore the island. Dominica has a diverse landscape, with ample opportunity for outdoor adventures. When you're not snorkeling, you can enjoy activities such as scuba diving, whale watching, hiking through tropical rainforests, canyoneering, swimming under waterfalls, and exploring hot springs.
If you're visiting on a cruise ship and want to see as much as possible in a single day, there are guided tours (see our suggested tours below) from Roseau that combine snorkeling at Champagne Reef with some of the island's other main attractions, such as Trafalgar Falls and Titou Gorge.
Best snorkeling tours
This three-hour boat tour is a fantastic option for those who want to visit multiple snorkeling sites in one trip. You'll have the chance to snorkel and swim at Champagne Reef, Bubble Beach, and Scott's Head near Soufriere Bay.
Active travelers who want to see more of the island should consider this four-hour multisport tour. The excursion features snorkeling at Champagne Reef, swimming at scenic Titou Gorge, and kayaking at Freshwater Lake. This four-hour Dominica adventure tour is another excellent option offering snorkeling at Champagne Reef and a visit to Trafalgar Falls in Morne Trois Pitons National Park.
Best places to stay
Dominica is full of nature-inspired escapes that make perfect getaways for travelers seeking to unwind. Here are some of our favorite places to stay for snorkelers in Dominica.
Jungle Bay Resort & Spa is one of the best luxury eco-resorts in the Caribbean. This boutique resort is tucked away next to Dominica's stunning Soufriere Bay and offers various adventure and wellness packages with activities like snorkeling, diving, whale watching, hiking, kayaking, and more.
Secret Bay in Portsmouth is another bucket list-worthy retreat. This clifftop eco-resort offers luxury villas and bungalows nestled between the rainforest and the sea. Guests have access to picturesque Secret Beach and can use the resort's complimentary snorkeling gear and watersports equipment.
Cabrits Resort & Spa next to Cabrits National Park is also an excellent option for snorkelers. The hotel has a wide range of watersports equipment available for guests at an additional fee.
What to bring on a snorkeling trip
Although you can rent snorkeling equipment in Dominica or book a guided tour that includes gear, bringing your own mask, snorkel, and fins will provide you with a better fit and improved comfort. Take a look at our best travel snorkel gear article to find a travel-friendly snorkel set that won't take up too much room in your luggage.
In addition to your mask, snorkel, and fins, you should pack comfortable swimwear, a rash guard, boardshorts, and reef-friendly sunscreen. Because of Dominica's deep waters and rocky coastline, you'll also want to consider bringing a snorkel vest (see our recommended products here) and snorkeling booties or water shoes.
For more packing tips, check out our post about what to wear snorkeling.
Conclusion
Dominica has some of the most pristine snorkeling and scuba diving sites in the Caribbean. Whether you are exploring sea caves or swimming through bubbles from an underwater volcano, Dominica has many opportunities for unforgettable snorkeling adventures.
---
Resources
Last updated 17 February 2022
This blog post contains affiliate links from Viator and TripAdvisor, which means we receive a small commission on any sales made via those links.
Table of contents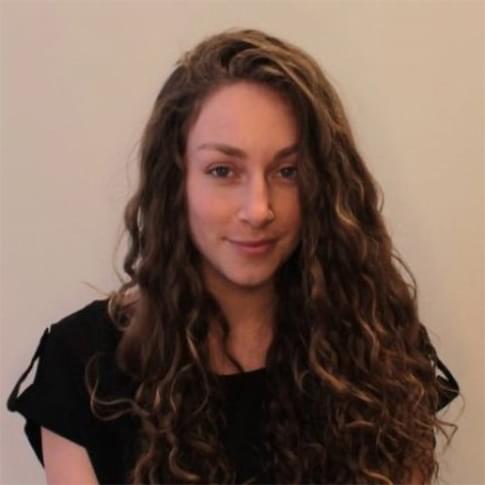 Rebecca Jambrovic