The best snorkeling in Jamaica
Snorkeling in Jamaica is a bucket list activity for many travelers. Here's where to explore underwater caves, coral reefs, and a bioluminescent bay in this tropical paradise.
---
Known for its laid-back vibe, Rastafarian culture, and immense natural beauty, Jamaica is one of the most iconic Caribbean destinations. The island's crystal clear waters, healthy coral reefs, and picturesque white sand beaches make it a top destination for snorkeling.
As the third-largest island in the Caribbean, Jamaica's 635-mile-long coastline is full of exciting places to snorkel and explore the underwater world (1, 2). This tropical paradise offers visitors excellent snorkeling right from the beach, as well as offshore reefs. Here are the best places to go snorkeling in Jamaica.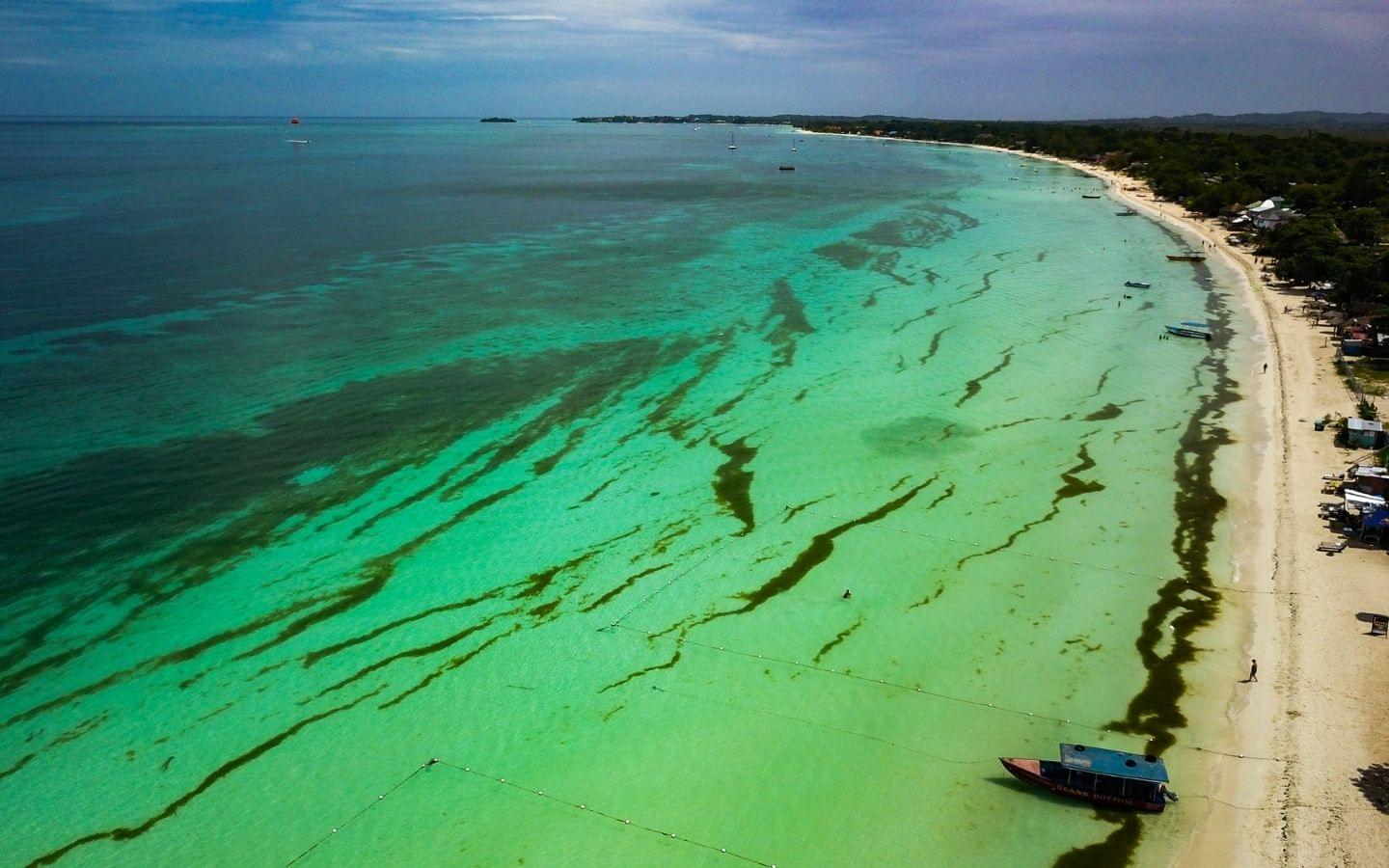 Seven Mile Beach
Located in the town of Negril on Jamaica's western coast, Seven Mile Beach is one of the island's premier snorkeling destinations. The crystal clear waters and rich sea life make for Incredible snorkeling right off the gorgeous white sand beach.
Those interested in experiencing the area's offshore snorkeling sites can take a boat ride or book a guided snorkeling excursion to the Negril Coral Reef, a fantastic snorkeling spot located around two miles offshore.
Seven Mile Beach has many resorts, restaurants, bars, chair and umbrella rentals, water sports equipment rentals, and vendors. If you're looking for a more laid-back vibe and quieter setting, consider heading to Bloody Bay just north of Seven Mile Beach.
Montego Bay Marine Park
Montego Bay is one of Jamaica's most iconic tourist destinations and is home to some of the island's best snorkeling. Thanks to conservation efforts, the Montego Bay Marine Park has a variety of healthy marine ecosystems, including coral reefs, mangrove forests, estuaries, and seagrass beds (3).
The calm waters make this spot an excellent choice for novice snorkelers, weak swimmers, and families with children. Snorkelers who visit this nature reserve will have the chance to view diverse marine life, including lionfish, stingrays, angelfish, sea turtles, sea fans, and corals.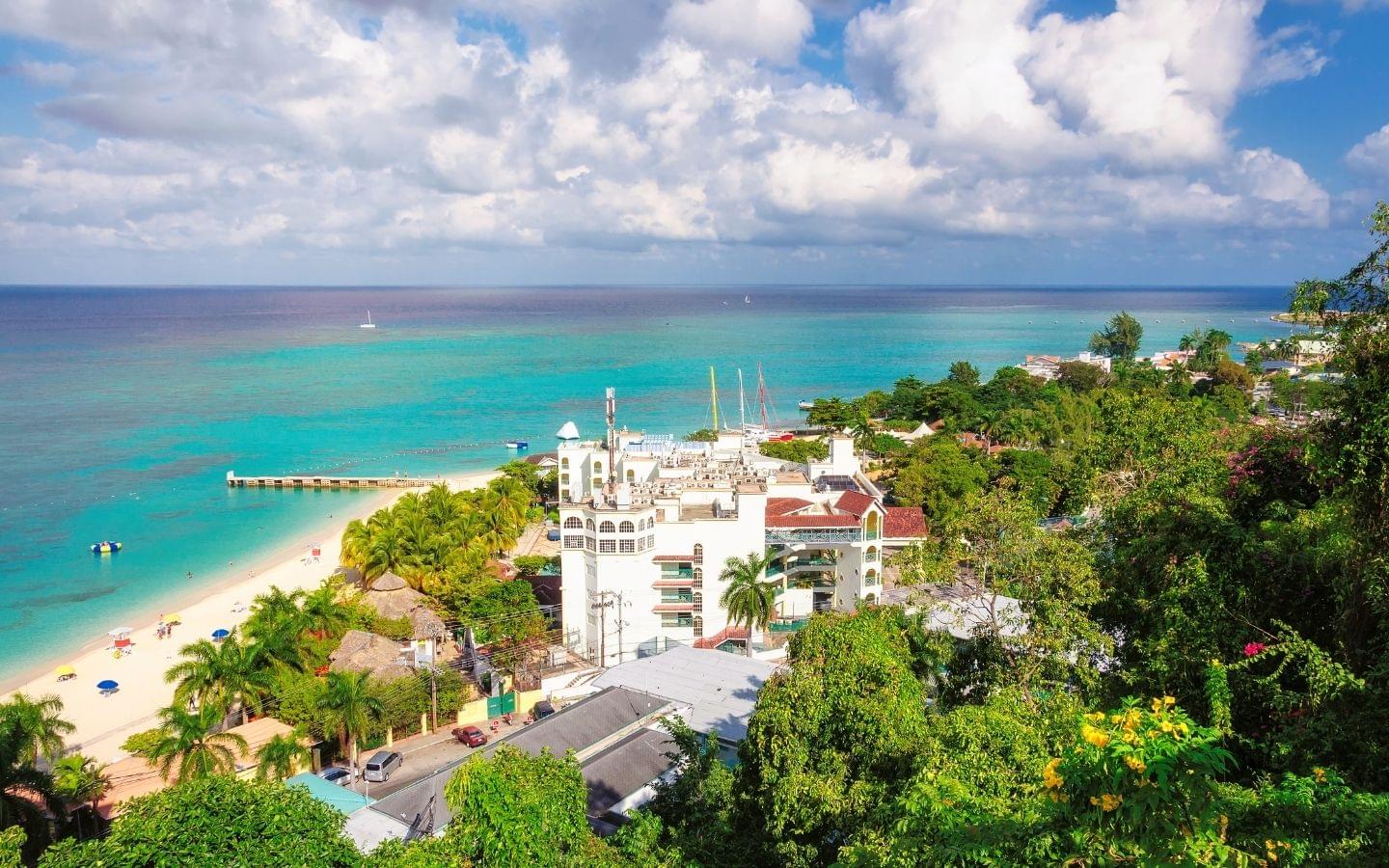 Doctor's Cave Beach
Located in Montego Bay, this popular snorkeling site is ideal for viewing yellow-headed wrasses, sergeant majors, and other tropical fish swimming around the shallow coral reef. Thanks to the area's calm waters and abundant marine life, Doctor's Cave Beach is a great option for snorkelers of all experience levels.
A small entry fee is required to access the beach (US$6 for adults and US$3 for children), and there are many amenities available.
This spot is known to be among Jamaica's best beaches. As a result, it tends to get crowded - particularly when cruise ships are in port. Snorkelers seeking a more secluded and quiet outing will likely be happier at a different location.
Ocho Rios Marine Park
This nature reserve is located on Jamaica's north coast and provides a habitat for many different sea creatures. Snorkelers in Ocho Rios Marine Park will have the chance to see nurse sharks, scorpionfish, eagle rays, sea urchins, snapper, lettuce sea slugs, corals, and sponges.
There is good snorkeling from shore at many beaches and resorts throughout Ocho Rios and the marine park. One of the most popular spots is Ocho Rios Bay Beach, a sandy beach located close to the cruise ship terminal.
Those interested in venturing further from shore can take a short boat ride to Devil's Reef on the eastern side of Ocho Rios. In addition to snorkeling, the reef is a popular place for scuba diving and is one of the places where you're most likely to see larger marine life like nurse sharks in Jamaica.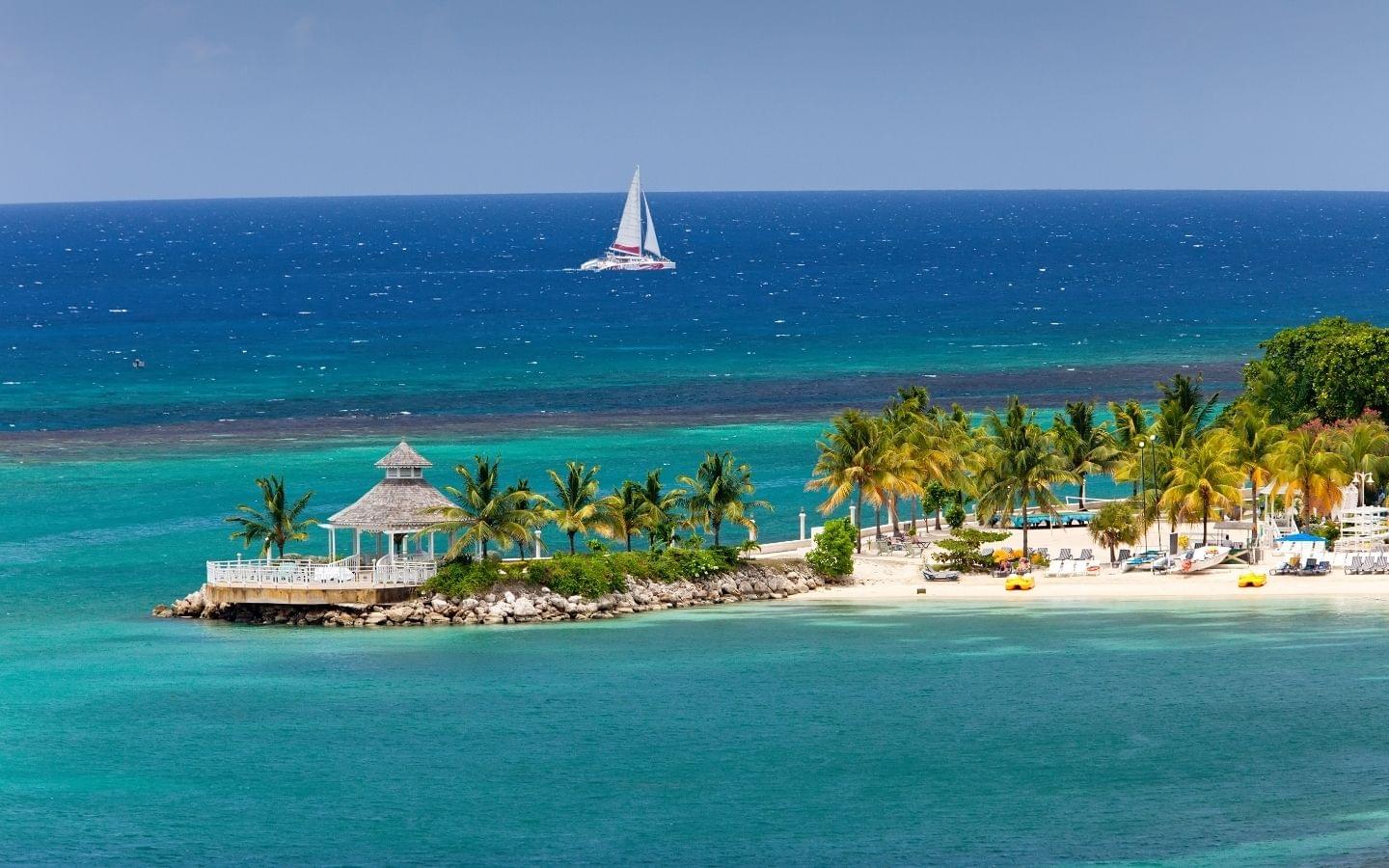 Runaway Bay
Less than 20 miles west of Ocho Rios is Runaway Bay. This area is quieter and sees fewer crowds and cruise ship passengers than the beaches in Ocho Rios. As a result, it's an excellent choice for snorkelers in search of a more relaxed and secluded outing.
Runaway Bay's beaches offer fantastic snorkeling close to shore. Two of the best spots to check out are North Coast Beach and Cardiff Hall Beach. Each offers the chance to view abundant marine life, including Creole wrasse, angelfish, parrotfish, barracuda, sea urchins, and corals.
The area has many natural and historical attractions to explore when you're not snorkeling, including reggae legend Bob Marley's childhood home and the Green Grotto Caves.
Luminous Lagoon
Luminous Lagoon in Falmouth is one of the few places on the planet where you can see the enchanting glow of bioluminescent marine organisms called dinoflagellates. In fact, many people say Jamaica's Luminous Lagoon is the most spectacular bioluminescent bay in the world (4).
Plan to visit Luminous Lagoon at night. A variety of guided kayaking and snorkeling tours will allow you to experience this incredible and rare natural phenomenon up close.
Rockhouse Hotel
This stunning resort in Negril provides snorkelers with the chance to swim through clear turquoise waters and explore underwater caves and rocky cliffs. The caves are full of fish and other sea creatures, including shrimp, small silversides, and eels.
If you're not staying at the hotel, you can still snorkel here by visiting on a tour boat or eating at one of the restaurants. Make sure to allow plenty of time after snorkeling to experience all the area has to offer, including active pursuits like cliff jumping and stand up paddle boarding, or just relaxing and taking in the gorgeous scenery.
Booby Cay Island
This small island off the west coast of Jamaica is named after the booby birds that call it home. Booby Cay Island is a perfect escape for nature lovers who want a relaxing snorkeling outing.
You can reach Booby Cay Island by boat, kayak, or stand up paddle board from Seven Mile Beach or Bloody Bay in Negril. Once you get there, you'll find picturesque sandy beaches, rich sea life, and colorful reefs to explore with your mask and snorkel.
Bring your own snacks for a picnic lunch, or treat yourself to some Jamaican lobster from the locals.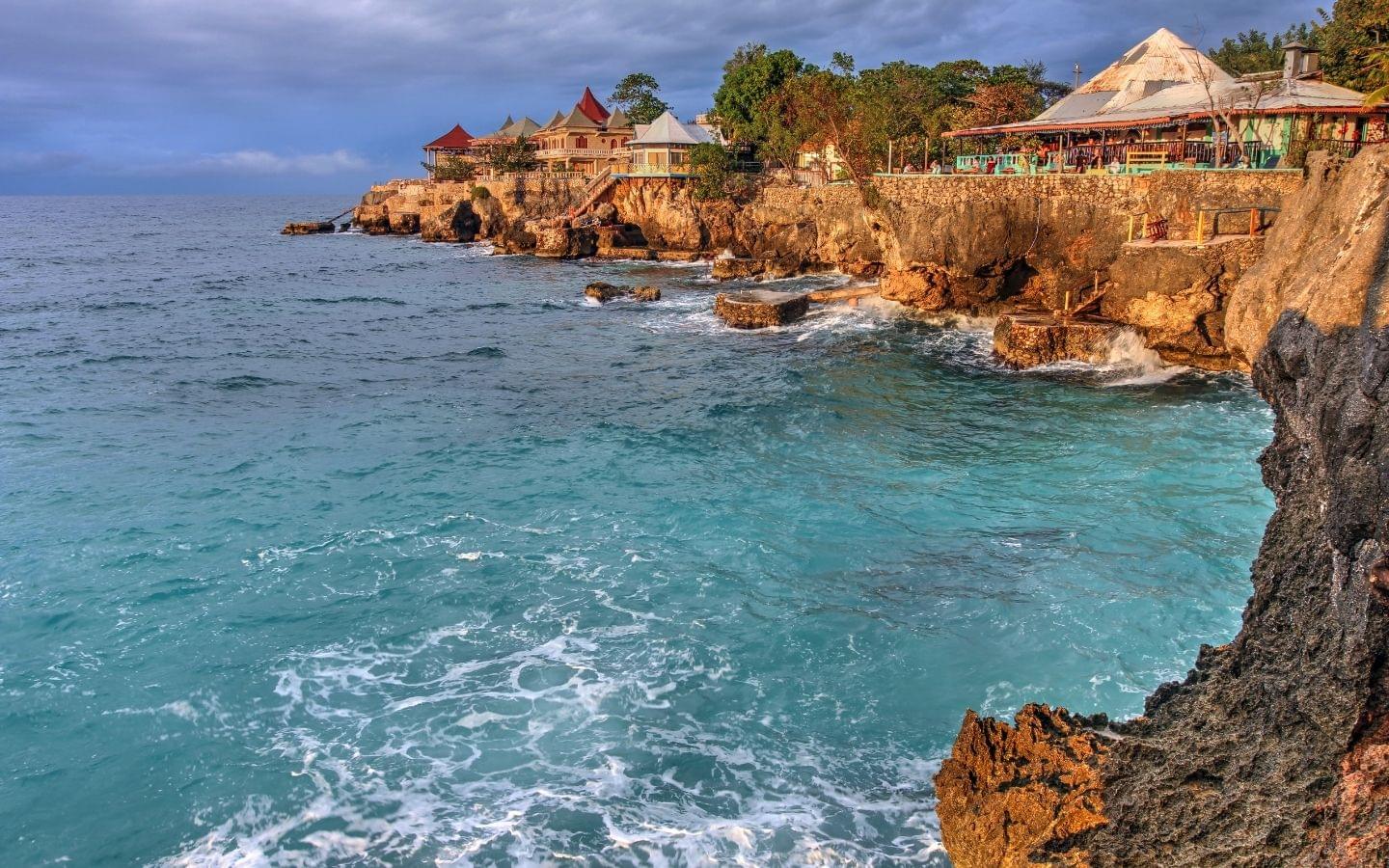 When is the best time to go snorkeling in Jamaica?
The best time to plan a snorkeling trip to Jamaica is from December to mid-April, although snorkeling is possible year-round thanks to the warm, tropical climate. Coastal areas experience an average annual temperature of around 81°F (27°C), with slightly warmer temperatures in the summer months (2).
Jamaica has two rainy seasons running from May to June and October to November, with hurricanes possible from June to November (2). Planning a trip this time of year is a good option for travelers on a budget but comes with the risk of rainy days and tropical storms.
The peak tourist season runs from January to March. From March to early April, beach resorts fill up with college students on spring break. The weather is usually dry, sunny, and perfect for enjoying Jamaica's beaches, but you should expect higher rates and more crowds if you visit this time of year.
December and April offer a nice balance. You'll find more affordable rates and fewer tourists while still having very pleasant weather for snorkeling, sunbathing, and other outdoor activities.
Where to stay in Jamaica
Since Jamaica is one of the Caribbean's largest islands, you have many choices when deciding where to stay on your snorkeling trip. You'll find the highest concentration of top snorkeling sites on the island's north and west coasts.
There are plenty of apartments, villas, hotels, and all-inclusive resorts to choose from between Negril and Ocho Rios. This entire stretch of coastline has good snorkeling, so select a spot that fits in with your budget, preferences, and other interests, such as cultural excursions, historical attractions, and outdoor adventures like exploring caves and waterfalls.
Here are some of the most popular spots to stay for travelers interested in snorkeling:
Montego Bay: This lively city is perfect for travelers who want to experience some of the island's best snorkeling spots while also enjoying the benefits that come with being in an urban environment. Montego Bay has many bars, restaurants, and shops, as well as cultural and historical attractions.
Negril:The town of Negril is ideal for nature lovers, beach bums, and travelers seeking a more relaxed vibe. While there are large resorts in this area, you'll also find a variety of small boutique hotels. The waters around Negril are some of the calmest and clearest in all of Jamaica.
Ocho Rios: This former fishing village is now one of Jamaica's main tourist hubs. It's a good spot for families and is home to many all-inclusive resorts.
Runaway Bay: Located only about 30 minutes from Ocho Rios, this small coastal town is a great alternative for travelers who want a quieter vacation. The area is known for its postcard-worthy sandy beaches and offers visitors a taste of local Jamaican flavor.
Conclusion
Jamaica is one of the top snorkeling destinations in the Caribbean, thanks to its rich sea life, crystal clear water, and healthy marine ecosystems. Whether you're exploring underwater caves in Negril or watching nurse sharks and colorful fish swim around the coral reefs in Ocho Rios, your snorkeling holiday on this Caribbean island is sure to be a memorable one.
Resources