The best snorkeling in Antigua
From 100-year-old shipwrecks to barrier coral reefs, there are plenty of incredible places to go snorkeling in Antigua. Here's where to find the best spots.
---
Antigua's gorgeous pink and white sand beaches, coral reef systems, and rich marine life make it a popular vacation spot for snorkelers. The island is part of Antigua and Barbuda, a Caribbean island country in the Lesser Antilles.
Despite covering an area of only around 108 square miles, Antigua is home to over 360 beaches.1 The beaches are stunning and offer many opportunities to view sea creatures, but you'll find the best snorkeling and clearest water if you venture further from shore. Underwater visibility off Antigua's 54-mile coastline ranges from around 50 feet near the beach to 140 feet at offshore snorkeling and dive sites.2
Since barrier reefs surround much of Antigua, there are fantastic snorkeling spots around the entire island that offer calm, crystal clear waters. Below are the best places to go snorkeling in Antigua, along with some tips for planning your visit.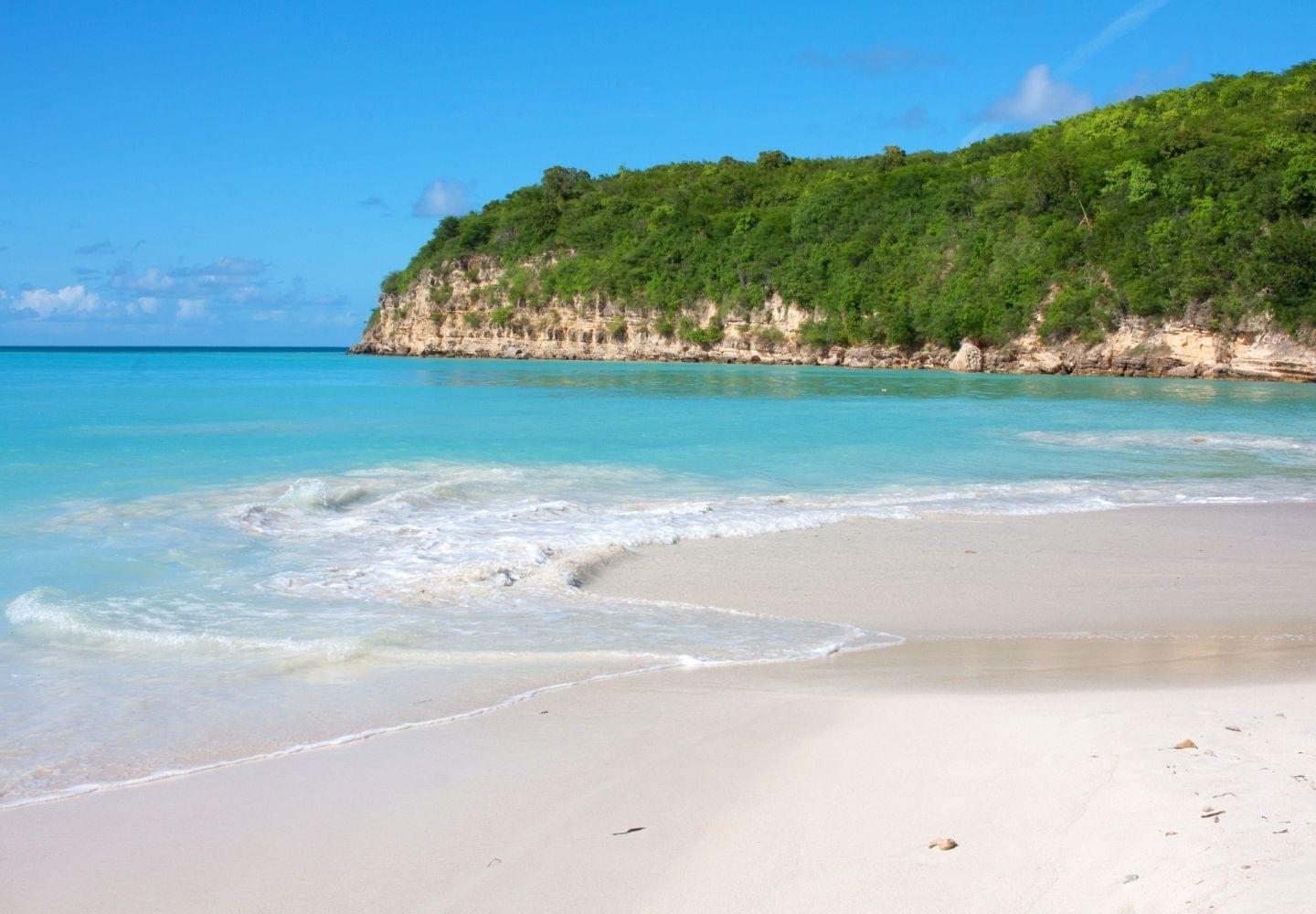 Cades Reef
Of all the snorkeling spots in Antigua, many consider Cades Reef to be the best. The reef is around two miles long and is protected as part of the Cades Bay Marine Park on Antigua's southwestern coast. In addition to reef fish, snorkelers at Cades Reef have the chance to view sea life like nurse sharks, moray eels, barracudas, lobsters, eagle rays, sea fans, and other hard and soft corals.
Since the reef is located offshore, visiting this spot requires a boat ride. There are many half-day and full-day snorkeling tours available, including catamaran cruises, scooter snorkeling trips, and kayaking excursions. Most of the tours depart from Jolly Harbour on Antigua's west coast.
Dickenson Bay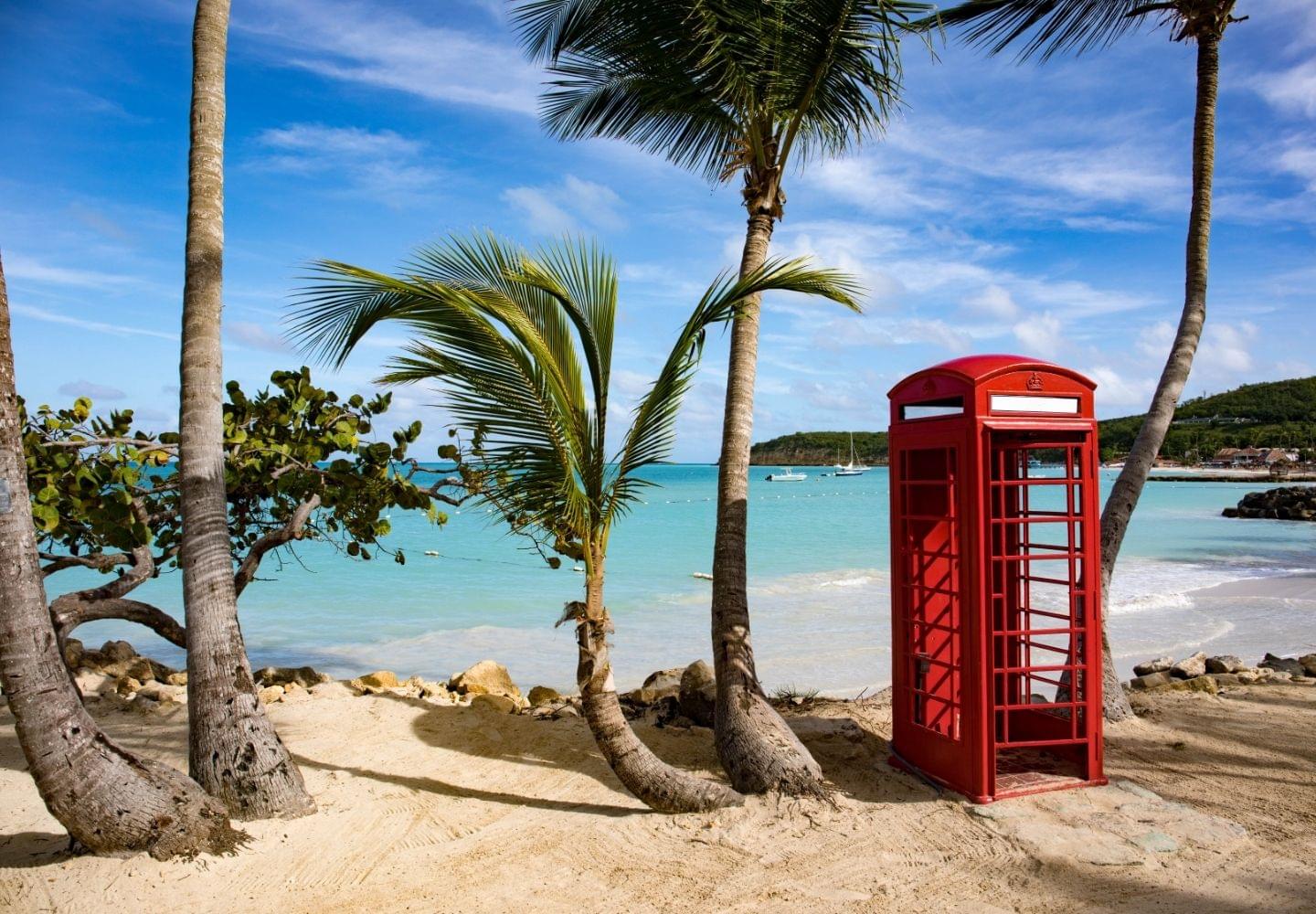 This large sandy beach is a popular spot to soak up the sun and enjoy a fun day in the water. Although you'll likely see many tropical fish close to the beach, snorkeling is best if you explore areas further away from shore.
Consider renting a kayak or stand up paddleboard or chartering a boat and heading towards Paradise Reef and the uninhabited islands offshore. The reef and coral gardens around the islands are home to diverse marine life, including elkhorn coral, anemones, yellowtail snappers, and needlefish.
There are many amenities in Dickenson Bay, including restaurants, bars, beach chairs and umbrellas, and water sports equipment for rent. The beach can get crowded by midafternoon. For a more secluded spot, walk or paddle around the north end of the beach to Bush Bay - there's a good chance you'll have this white sand paradise all to yourself.
Great Bird Island
Located off the northeastern coast of Antigua, Great Bird Island is an excellent destination for snorkelers and nature lovers. There are many shallow reefs around this uninhabited island, with abundant marine life, including turtles, rays, corals, sponges, and tropical fish.
You can visit the island on your own, charter a boat, or book a snorkeling ecotour. If you have time, hike some of the island's trails to take in the lush tropical vegetation and gorgeous views of the Atlantic.
Galleon Beach and English Harbour
This gorgeous stretch of coastline is one of the best snorkeling beaches in Antigua. The harbor's calm waters make this site ideal for beginners and families with children, but experienced snorkelers will also have plenty to explore and enjoy.
There are several shallow shipwrecks, a small coral reef around 75 feet from shore, and unique rock formations known as the Pillars of Hercules. The area is popular among snorkelers and scuba divers and is an excellent place to view sea turtles, stingrays, and tropical fish.
Galleon Beach is located within Nelson's Dockyard National Park and is a perfect destination for snorkelers who enjoy hiking and walking. After snorkeling, you can explore the area on foot via the Jones Valley Trail and Carpenters Rock Trail, or check out the Middle Ground Trail across the harbor.
Points of interest include Shirley Heights Lookout and the ruins of Fort Charlotte. Shirley Heights is a restored gun battery and military lookout known for its parties on Sundays, but it is worth visiting any day of the week. Those who make the trek up will experience one of the best views in all of Antigua.
Half Moon Bay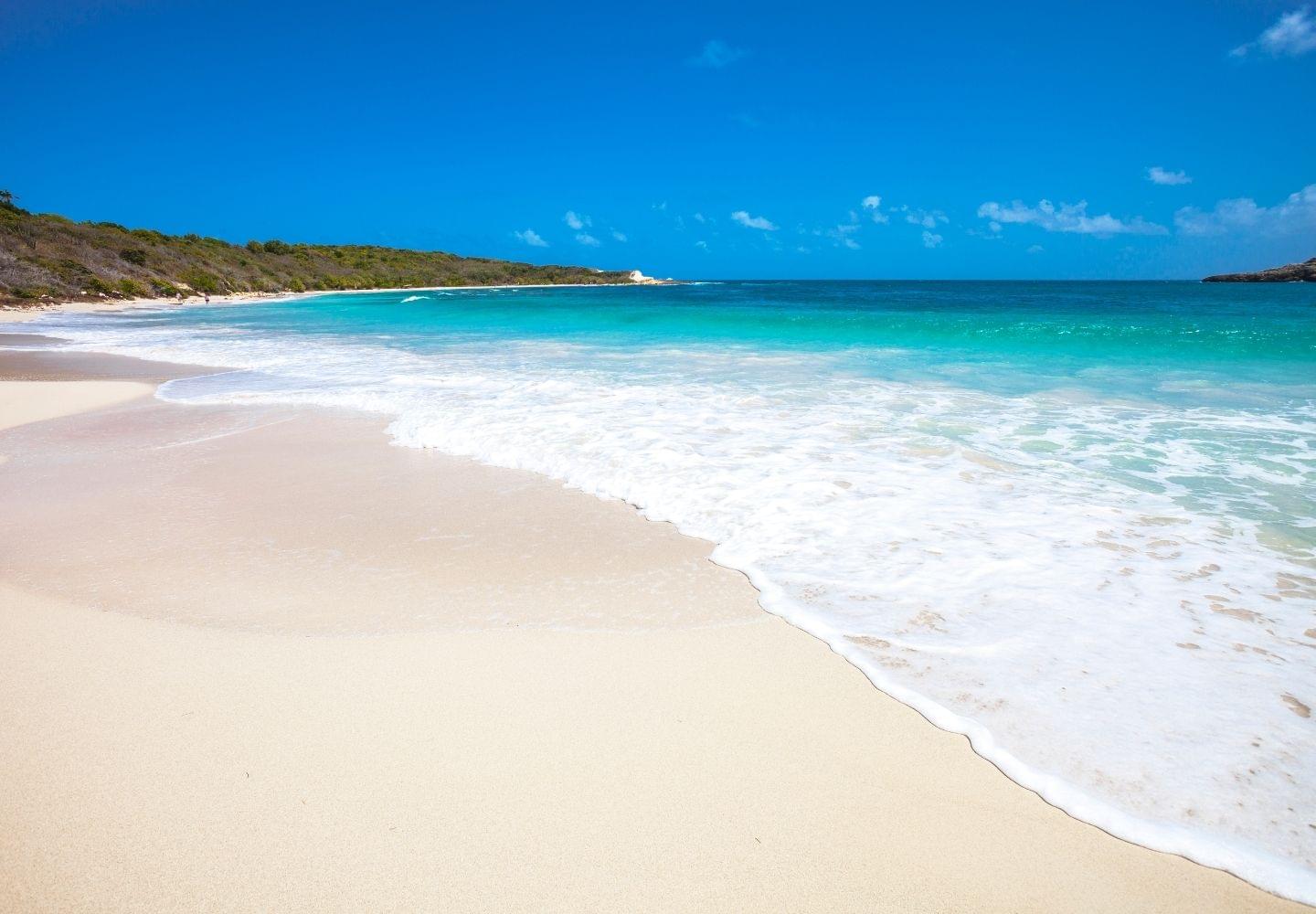 This off-the-beaten-path beach on Antigua's eastern coast is a perfect spot for those who want to snorkel and relax in a gorgeous natural setting. The crescent-shaped bay is one of Antigua's most beautiful beaches and offers visitors a quiet, laid-back atmosphere.
Since the waters in Half Moon Bay are rougher than in many other places, this spot is best for strong swimmers. However, there are some calmer areas around the edges of the bay. Consider bringing a snorkeling vest if you visit this beach for a more relaxed and comfortable snorkeling outing (see our recommended products here).
It's a bit of a trek to get to Half Moon Bay, so plan to spend the whole day there. There are some bars and vendors on the beach, but it doesn't hurt to come prepared with everything you need for the day in this remote location.
Long Bay Beach
This picturesque white sand beach on Antigua's east coast is a phenomenal snorkeling site for beginners and families with children. The beach's shallow waters are calm, clear, and full of marine life. There are shallow reefs that you can walk out to, making this spot suitable even for non-swimmers.
Long Bay Beach has various restaurants, shops, and vendors to rent equipment from. Although the beach has a relaxed atmosphere, it can get busy. Head there early in the morning to beat the crowds.
Deep Bay Beach and Andes Shipwreck
Many say this idyllic spot is one of the most scenic beaches in the Caribbean. Although Deep Bay Beach is relatively close to the capital city and cruise ship port in St. John's, this spot is not on the typical tourist track.
Deep Bay Beach features clear, turquoise waters that are calm, shallow, and perfect for snorkeling. The highlight here is the Wreck of the Andes, a ship that sank in 1905. Over the last century, the 100-foot-long wreck has become home to corals, sea sponges, turtles, and colorful reef fish.
Despite the name, the water in Deep Bay is only about 30 feet deep.3 Snorkelers can get a good view of the shipwreck even without diving under the water.
Overlooking the beach is Fort Barrington. After snorkeling, hike up to this 18th-century fort for a taste of the island's history and an incredible view.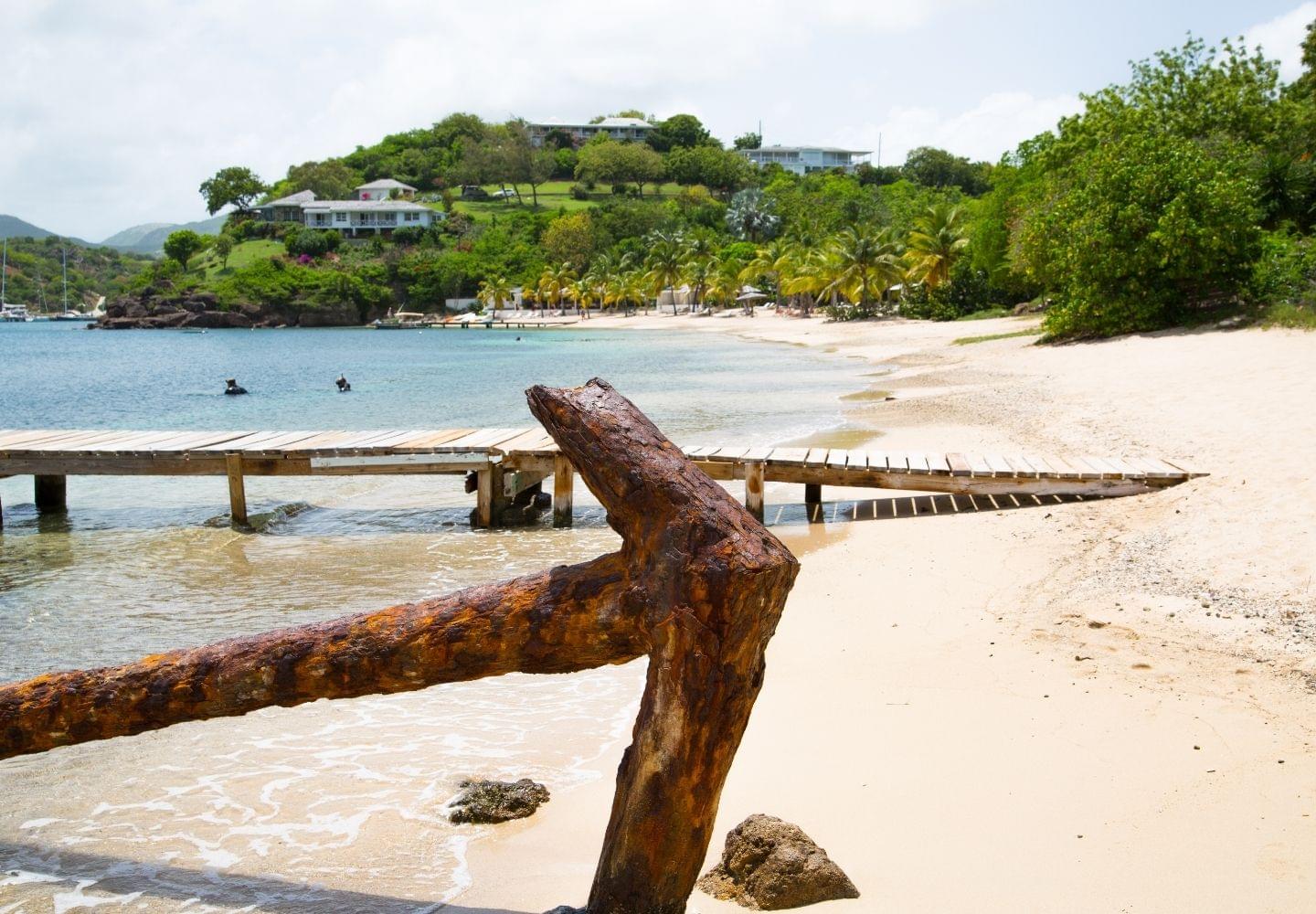 Tips for snorkeling in Antigua
When to visit
Antigua has a warm, tropical climate with relatively stable air and sea temperatures throughout the year. Although there is a small risk of tropical storms from June to November, snorkeling is possible year-round.1 When you plan your visit will depend on your budget and personal preferences.
Sea temperatures range from around 78°F/26°C in the winter months to 82°F/28°C in the late summer.4 Air temperatures are also pleasant year-round. On average, temperatures reach the low 80s Fahrenheit (high 20s Celsius) from December to April and the high 80s Fahrenheit (low 30s Celsius) from May to November.1
The peak tourist season runs from around mid-December to mid-April, when rain is rare, and sunshine is abundant. You can expect to see the highest prices and largest crowds this time of year, so make your reservations well in advance.
Antigua's rainiest months are September, October, and November, with the highest risk of hurricanes and tropical storms occurring between August and October.5 Even during the rainy season, Antigua sees plenty of sunshine and warm temperatures. If you visit this time of year, you're likely to find more affordable rates and quiet, secluded beaches. Keep in mind that some of the smaller hotels close during the offseason, so your accommodation choices may be more limited than during the high season.
Best snorkeling tours
If you're looking for a guided snorkeling tour, Antigua has tons of options to choose from. This full-day boat trip features two snorkeling sessions and takes you to uninhabited islands along Antigua's northern coast, including Great Bird Island, Maiden Island, and Guiana Island.
If you want to visit Cades Reef, this Reef Riders tour is a popular four-hour excursion. You can drive your own inflatable motor boat as you follow the guide out to Cades Bay Marine Park for snorkeling at one of the island's best destinations.
For those interested in exploring Galleon Beach and Nelson's Dockyard, this two-hour scooter snorkeling trip is a great way to experience the rich sea life and Pillars of Hercules rock formations.
Best places to stay
Unlike many islands in the Caribbean, Antigua's beaches are largely protected thanks to its barrier reefs. As a result, snorkeling is possible off of nearly every coast, and there are many hotels, resorts, villas, and apartments to choose from around the island.
St. John's is Antigua's largest city and is an excellent place to stay for those who want to be close to restaurants, bars, shops, cultural attractions, historical landmarks, and nightlife. The capital city is relatively close to snorkeling destinations like Dickenson Bay and Deep Bay Beach, but getting there requires a short drive or taxi ride.
If you want to be closer to Antigua's snorkeling beaches, consider staying at Siboney Beach Club or the all-inclusive Sandals Grande Antigua Resort in Dickenson Bay.
Falmouth and English Harbour on the southern coast offer a nice balance between access to outdoor adventures and amenities. This spot is an ideal choice for nature lovers who want to be close to top snorkeling sites and have the chance to explore the area's hiking trails and colonial forts. Calypso Villa overlooking Galleon Beach and The Copper and Lumber Store Historic Inn in English Harbour are both great choices.
Overall, it's hard to go wrong when choosing a place to stay in Antigua. Each part of the island has many beautiful white sand beaches, with excellent snorkeling available on each coast.
---
Resources
Last updated 23 February 2022
This blog post contains affiliate links from Viator, Booking.com, and TripAdvisor, which means we receive a small commission on any sales made via those links.
Table of contents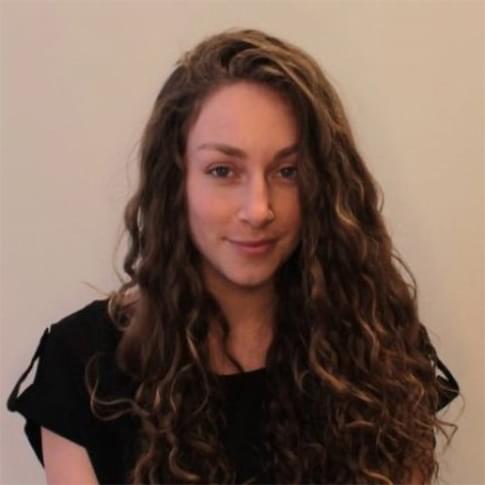 Rebecca Jambrovic