The best snorkeling in Barbados
The clear waters around Barbados are filled with shallow reefs and shipwrecks that are perfect for snorkeling. Here's where to go on your trip to this stunning Caribbean island.
---
Famous for its white sand beaches, turquoise blue waters, gorgeous weather, and abundant marine life, Barbados is an ideal destination for snorkelers.
With numerous shipwrecks and shallow reefs accessible from the Caribbean island's public beaches, there's no shortage of exciting places to snorkel in Barbados. Here are some of the best snorkeling spots to add to your Barbados itinerary, as well as some trip planning advice.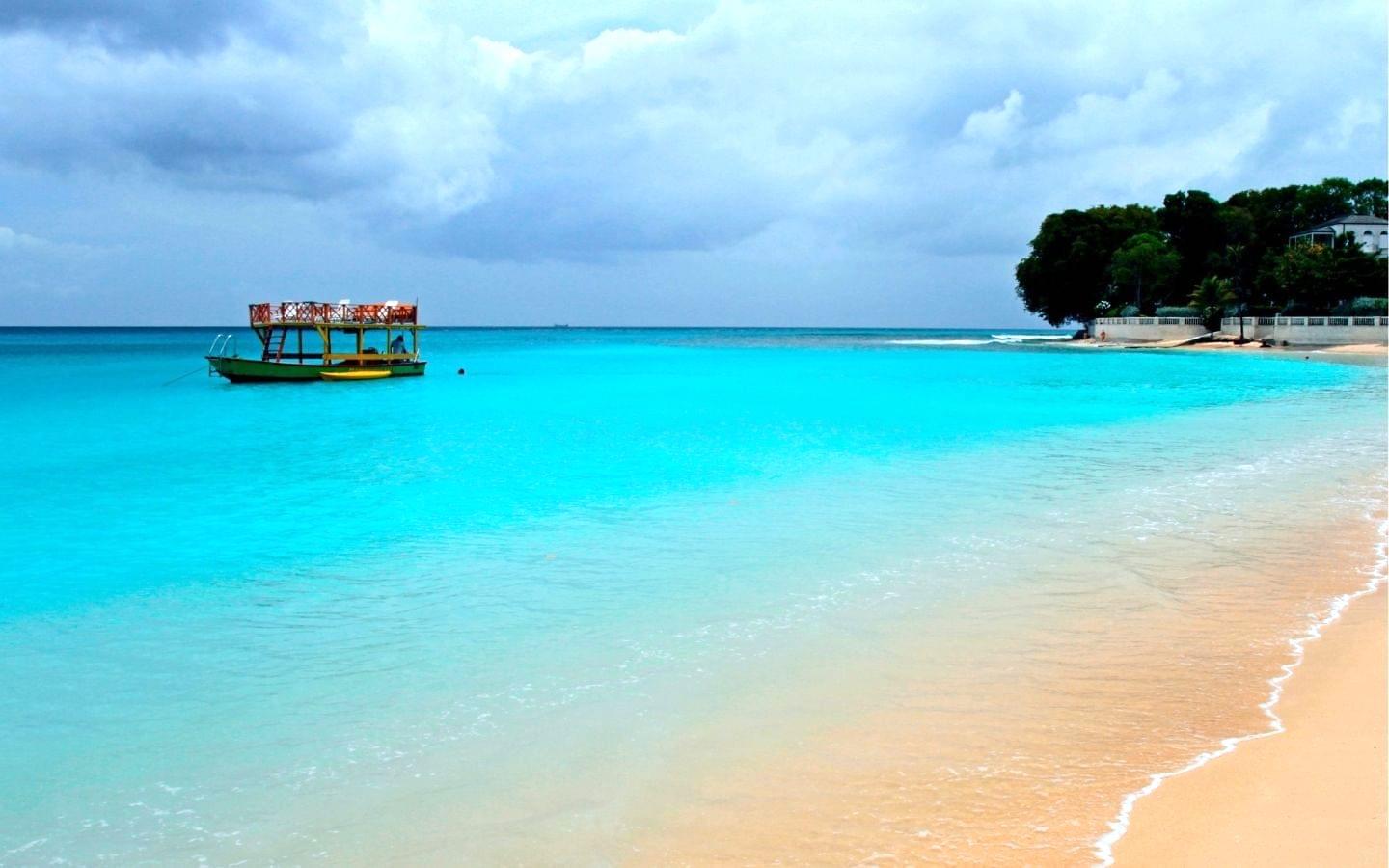 Carlisle Bay Marine Park
Located next to the capital city of Bridgetown, Carlisle Bay is one of the most popular and memorable snorkeling sites in Barbados.
The crescent-shaped bay lies within Bridgetown's UNESCO World Heritage Site and includes six different shipwrecks: Barge, Cornwallis, Bajan Queen, Eillon, Ce-Trek, and Berwyn. The wrecks range from around 7 to 55 feet below the water's surface, depending on the tide, and are accessible to snorkelers, freedivers, and scuba divers.1
Snorkelers can swim from shore out to the wrecks (recommended only for confident swimmers) or book a boat tour, like this 1.5-hour snorkel and shipwreck adventure. The shipwrecks are conveniently marked with buoys to help swimmers find their way.
Once there, snorkelers can expect to see numerous sea creatures swimming in and out of the wreckage. The area features diverse marine life, including parrotfish, moray eels, stingrays, manta rays, grouper, triggerfish, barracuda, octopus, seahorses, and more.
The beach has many facilities, including beach bars and restaurants, lifeguards, beach chair and umbrella rentals, watersports, parking, restrooms, showers, and changing rooms.
Paynes Bay
Paynes Bay is known for its calm waters, shallow reef, and optimal snorkeling conditions. The area rarely sees any strong currents or big waves, making this snorkeling site a great choice for beginners and families with children.
The beach is located on the West Coast of Barbados, just south of luxurious, celebrity-studded Sandy Lane Beach. The area is an excellent spot to view marine life, including tropical fish, green sea turtles, and Hawksbill turtles.
In addition to snorkeling, there are many options for watersport enthusiasts, including jet skiing, catamaran sailing, and kayaking.
Numerous trees dot the bay's shoreline, so you can relax in the shade when you need a break from snorkeling, swimming, paddling, and soaking up the sun. Paynes Bay can get crowded, so head out first thing in the morning for the best visibility and overall experience.
Heywoods Beach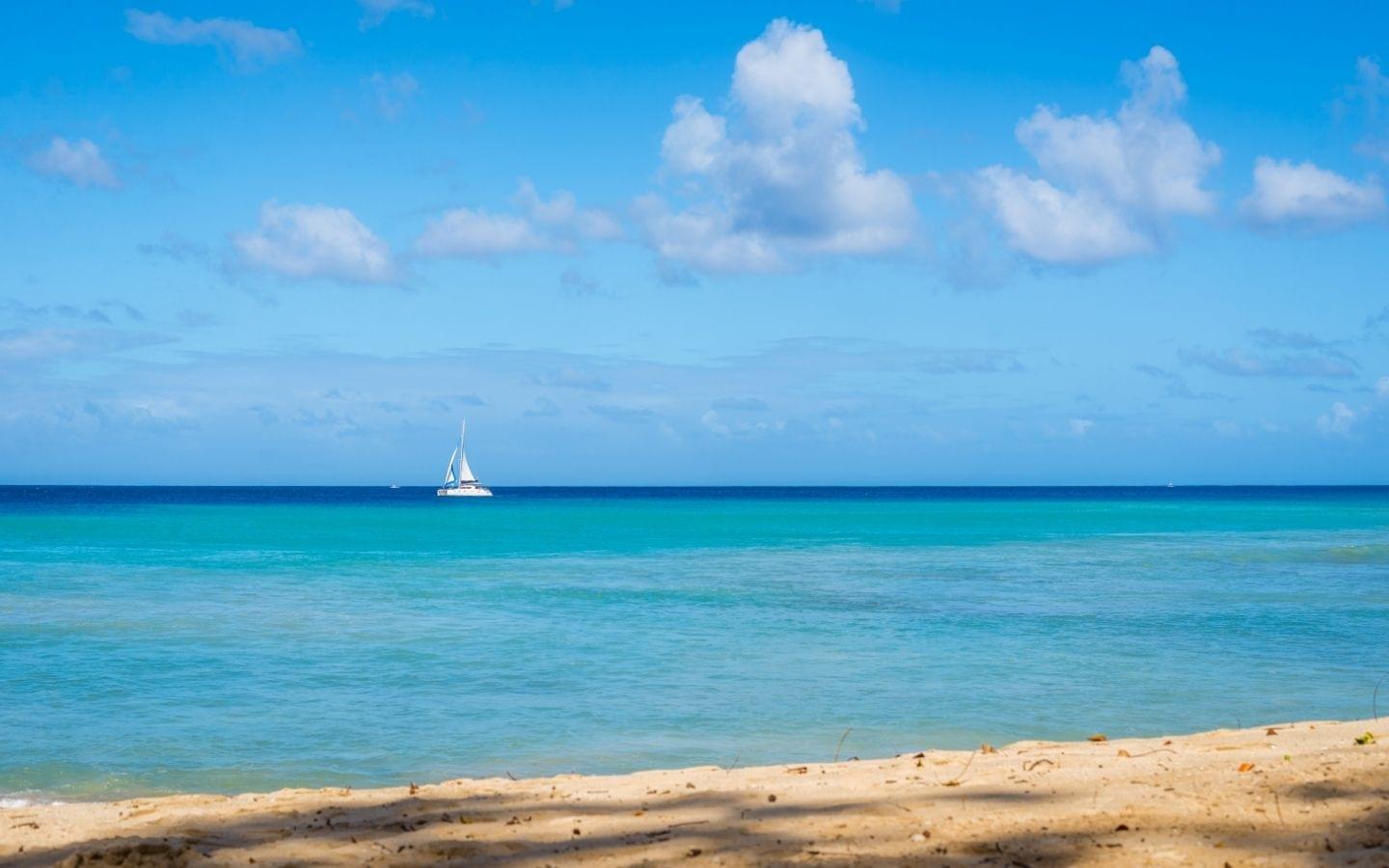 Located near Speightstown on the northwestern coast, Heywoods Beach is an idyllic setting for those seeking a quiet snorkeling outing. This large, peaceful beach is seldom crowded and is a favorite among those who prefer solitude.
Like most beaches along the West Coast of Barbados, Heywoods has calm waters and light breezes. The shallow coral reefs and rocky areas with numerous tide pools provide ample opportunity to view the area's abundant sea life without straying far from shore. As a result, Heywoods Beach is an accessible snorkeling site for beginners and families with children.
Since there are few amenities available, make sure to bring your own chairs, umbrella, snacks, drinks, and snorkeling gear. Heywoods is easily accessible by car, with free parking available right next to the beach.
Gibbes Beach
Picturesque Gibbes Beach is one of the quietest beaches in Barbados. The pristine, tree-lined shore is the perfect environment to relax in between snorkeling sessions. You can see many tropical fish in the clear blue water, including needlefish, flounder, eels, and rainbowfish.
The beach's close proximity to Holetown and Speightstown provides visitors with many options to enjoy food, drinks, and nightlife after a fun day in the water. Since it's located on the western side of the island, Gibbes Beach is also an outstanding spot to catch the sunset.
While there are no amenities on Gibbes Beach, visitors in search of food, drinks, and more can easily wander up to Mullins Beach, a livelier and more popular stretch of coastline located nearby.
Dover Beach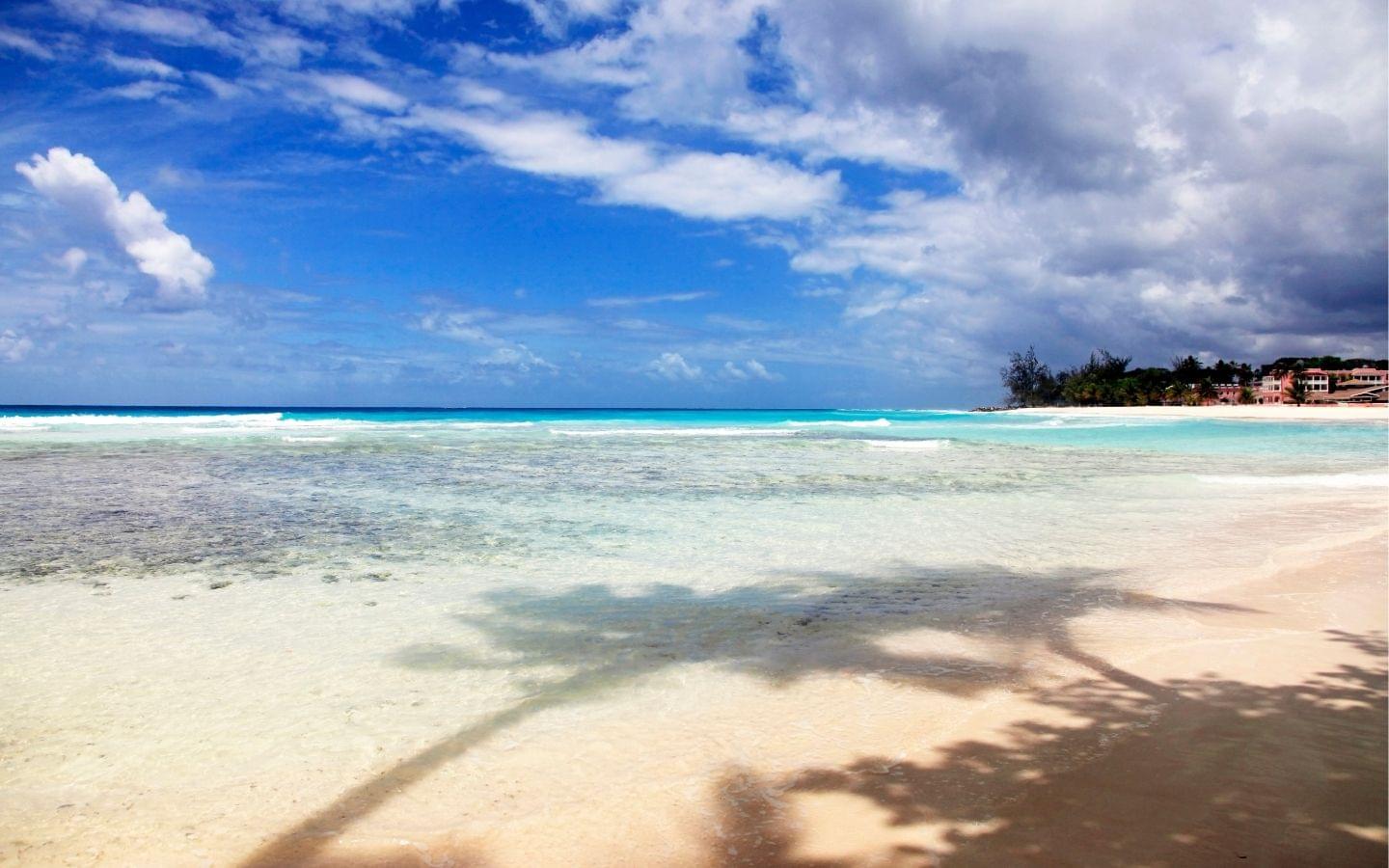 Situated on Barbados's South Coast, Dover Beach sees larger waves and windier conditions than beaches on the West Coast, but it does not have any strong currents. It's the perfect spot for those who want to combine snorkeling with activities like surfing, windsurfing, or boogie boarding.
Dover Beach has a laid-back surfer vibe, plenty of space to spread out, and is an ideal spot to view sea turtles. It's located in St. Lawrence Gap, a popular neighborhood with many hotels, bars, clubs, restaurants, resorts, and shops. You can reach the beach easily by bus or car.
There are many facilities and services available, including kayak, paddleboard, and jet ski rentals, on-duty lifeguards, beach bars, chairs, umbrellas, and public restrooms.
If you visit Dover Beach on a Friday or Saturday, check out the nearby fishing village of Oistins for fresh fish and local flavor at the Fish Fry. You can also catch a cricket match or Bajan soccer game after a day of snorkeling since the Dover Playing Field is located across the street.
Folkestone Marine Park
Folkestone Marine Park covers several miles along Barbados's West Coast and is free to enter. There are lifeguards on duty and a roped-off area closed to boat traffic, making this a very safe place to snorkel.
Folkestone's calm waters also make it an excellent destination for kayaking and stand up paddleboarding.
The protected inshore reef is home to tropical fish and other sea life, such as filefish, parrotfish, corals, sponges, sea lilies, and sea anemones. Several areas in the marine park have unfortunately fallen victim to coral bleaching, but there is still a wide variety of fish and other aquatic life.
The best snorkeling is located further offshore, where an artificial reef has formed around the Stavronikita shipwreck from the 1970s. It's a bit far to swim for most people, but those who want to explore this area can rent kayaks or stand up paddleboards or book a boat excursion to experience all that Folkestone has to offer.
There are occasionally strong currents, so snorkelers may want to wear a snorkel vest for added safety and confidence. You can view our recommendations for the best snorkel vests here.
The marine reserve has many facilities, including outdoor showers, bathrooms, lockers, watersport rentals, beach chairs, umbrellas, free parking, and picnic tables.
Tips for snorkeling in Barbados
When to plan your visit
With an average daily high temperature of 86°F, year-round sea temperatures between 79 and 84°F, and around 3,000 hours of sunshine a year, Barbados is an excellent destination any time of year.2
Many people visit Barbados during the northern hemisphere winter, with peak season falling between mid-December and mid-April. This time of year tends to be drier, but there is still plenty of sunshine even during the island's wet season, which falls during the northern hemisphere summer and autumn.
Since hurricanes rarely hit Barbados, you can plan a snorkeling trip to the island any time of year. If you want to avoid the peak season crowds and prices, consider planning your visit between May and November.
Best snorkeling tours
Booking a guided snorkeling excursion isn't necessary in Barbados since many snorkeling sites are close to the beach. However, arranging your trip with a local expert makes planning easy and allows you to visit multiple destinations in a single outing.
One of the best guided snorkeling trips in Barbados is this half-day catamaran snorkel cruise from Bridgetown. You'll travel on a 60-foot schooner along Barbados's stunning western coast, with stops at top snorkeling sites like Carlisle Bay. If you're searching for an exclusive experience for your group, the five-hour tour is also available as a private departure with a visit to the Folkestone Marine Park.
Snorkelers with limited time may prefer this 1.5-hour snorkel and shipwreck adventure in Carlisle Bay. The glass-bottom boat cruise leaves from Bridgetown and offers the chance to swim with sea turtles and explore numerous shipwrecks in the bay.
Best places to stay
The West Coast and South Coast of Barbados are generally best for snorkeling since other areas see larger waves and dangerous currents. Both coasts feature many beaches with soft, powdery sand, azure waters, and ideal snorkeling conditions, and are therefore excellent areas to stay when planning a snorkeling trip to Barbados.
Visitors should generally avoid snorkeling on the rugged East Coast beaches since the northeasterly trade winds lead to rough seas and unfavorable conditions. While you can find safe snorkeling in some of the rock pools close to shore, the East Coast beaches offer far fewer opportunities for snorkeling than the South and West Coasts.
Top resorts for snorkelers in Barbados include Infinity on the Beach, One Battalyes Mews, Colony Club by Elegant Hotels, and Fairmont Royal Pavillion. Colony Club by Elegant Hotels is a higher-end resort next to the Folkestone Marine Park, and the nearby Fairmont Royal Pavillion offers luxurious beachfront suites. Both resorts provide complimentary snorkeling gear and non-motorized water sports equipment, including kayaks, paddle boards, and small recreational sailboats.
Infinity on the Beach is one of the more affordable beachfront resorts in Barbados. The hotel has a fantastic location next to laid-back Dover Beach in the popular St. Lawrence Gap neighborhood. One Battalyes Mews is another affordable option near Mullins Beach and Gibbes Beach. These beaches lie on the island's West Coast and are more sheltered from wind and waves.
Vacation rentals and beachfront villas are also popular choices among travelers in Barbados, with options to fit diverse budgets.
What to bring on a snorkeling trip
While it's possible to rent snorkeling gear at many beaches in Barbados, you'll get a better fit and improved comfort if you bring your own equipment. To find a quality snorkeling set that will fit in your luggage, read our post about the best travel snorkel gear.
In addition to your mask and snorkel, you may also want to bring fins, a rash guard, comfortable swimwear, boardshorts, reef-friendly sunscreen, and a snorkel vest. Take a look at our post about what to wear snorkeling for more packing tips.
Conclusion
Barbados is an excellent destination for those seeking a tropical snorkeling holiday thanks to its vibrant marine life, pleasant year-round weather, and accessible shallow reefs.
The numerous public beaches along the island's 60 miles of coastline offer plenty of spectacular snorkeling sites to choose from. Since Barbados only covers 166 square miles, it's easy to visit many of these spots on a single visit. Whichever place you choose, you're sure to have an exciting day in the water viewing Barbados's diverse sea creatures.
---
Resources
Last updated 17 February 2022
This blog post contains affiliate links from Viator and TripAdvisor, which means we receive a small commission on any sales made via those links.
Table of contents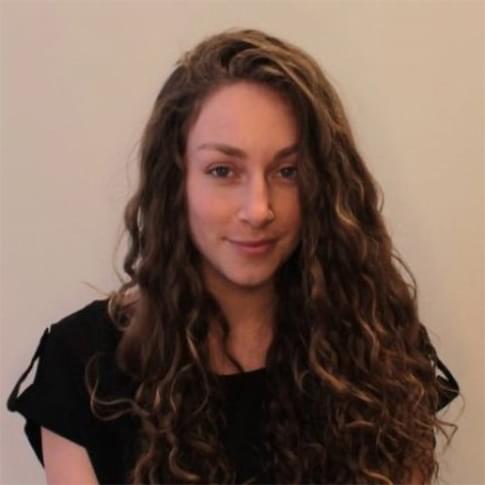 Rebecca Jambrovic