The best snorkeling in St Maarten and St Martin
Whether you're on the Dutch side or French side, there are amazing places to go snorkeling in St. Maarten. Here are the best sites on each side of the island.
---
Known for its beautiful beaches, clear waters, lush mountains, and diverse sea life, Sint Maarten/Saint Martin is a bucket list destination for many snorkelers. This Caribbean paradise has a unique feature - you can visit two different countries in a single trip without ever leaving the island.
Despite covering an area of only 34 square miles (88 square kilometers), the island of St. Maarten has been divided between the Dutch and French since the 1600s.1 The French side, known as Saint Martin, is a French overseas territory, while the Dutch side, known as Sint Maarten, is a constituent country of the Netherlands. There is no physical border between the two sides, making it simple to travel around the island.2
No matter which side you choose, there are plenty of excellent snorkeling spots to explore. Here are the best places.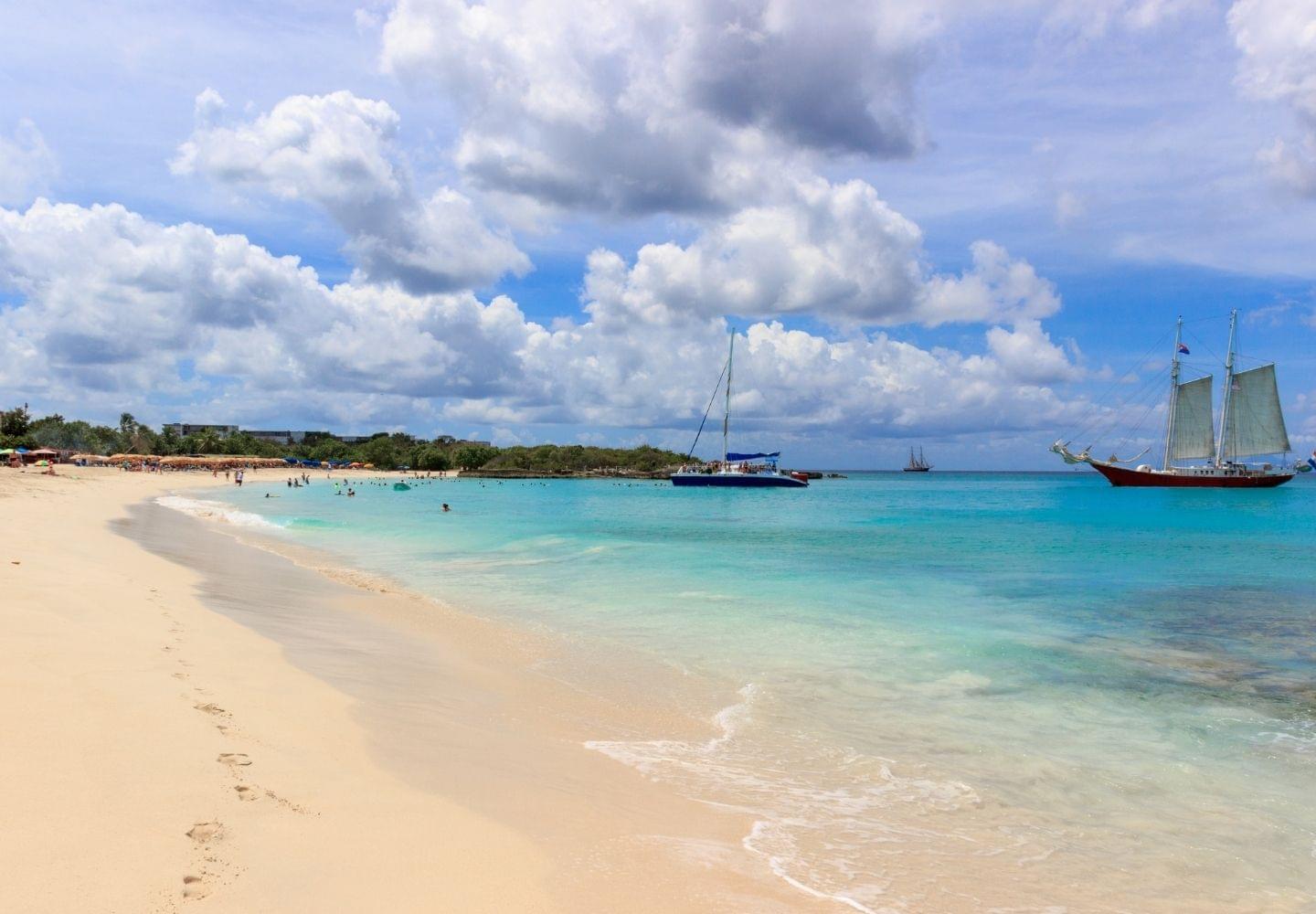 The best snorkeling in St. Maarten (Dutch side)
Mullet Bay Beach
This sandy stretch of coastline features clear, turquoise waters and a wide variety of sea life. Mullet Bay is located near Maho Beach - the most popular and famous beach on the island - and is a good alternative for snorkelers seeking a quieter location in the Simpson Bay area.
The best snorkeling is on the beach's northern end near the rocks. Although the waters are usually calm, the trade winds bring larger waves, and strong currents are possible. Stay close to shore while snorkeling, and consider wearing a snorkel vest for added safety and comfort (see our recommended products here).
There are limited facilities, including a beach bar, chair and umbrella rentals, and parking.
Cupecoy Beach
Further north of Mullet Bay is Cupecoy Beach, a lovely secluded spot surrounded by limestone cliffs. The best snorkeling sites are located near the limestone caves, where colorful fish swim around the onshore reef.
Cupecoy Beach's reef and small tide pools are good for beginners, but more experienced snorkelers may be happier elsewhere. The west-facing beach is known for its gorgeous sunsets, so consider sticking around until evening to catch a brilliant display of colors in the sky.
Most people access the beach via the Sapphire Beach Club, but strong swimmers can travel along the shoreline from Mullet Bay. Just make sure to stick close to shore and be mindful of the current.
Since the beach is clothing optional, there will likely be nude swimmers and sunbathers. Other than a beach bar and a few mobile vendors, there are few amenities at Cupecoy Beach, so plan accordingly.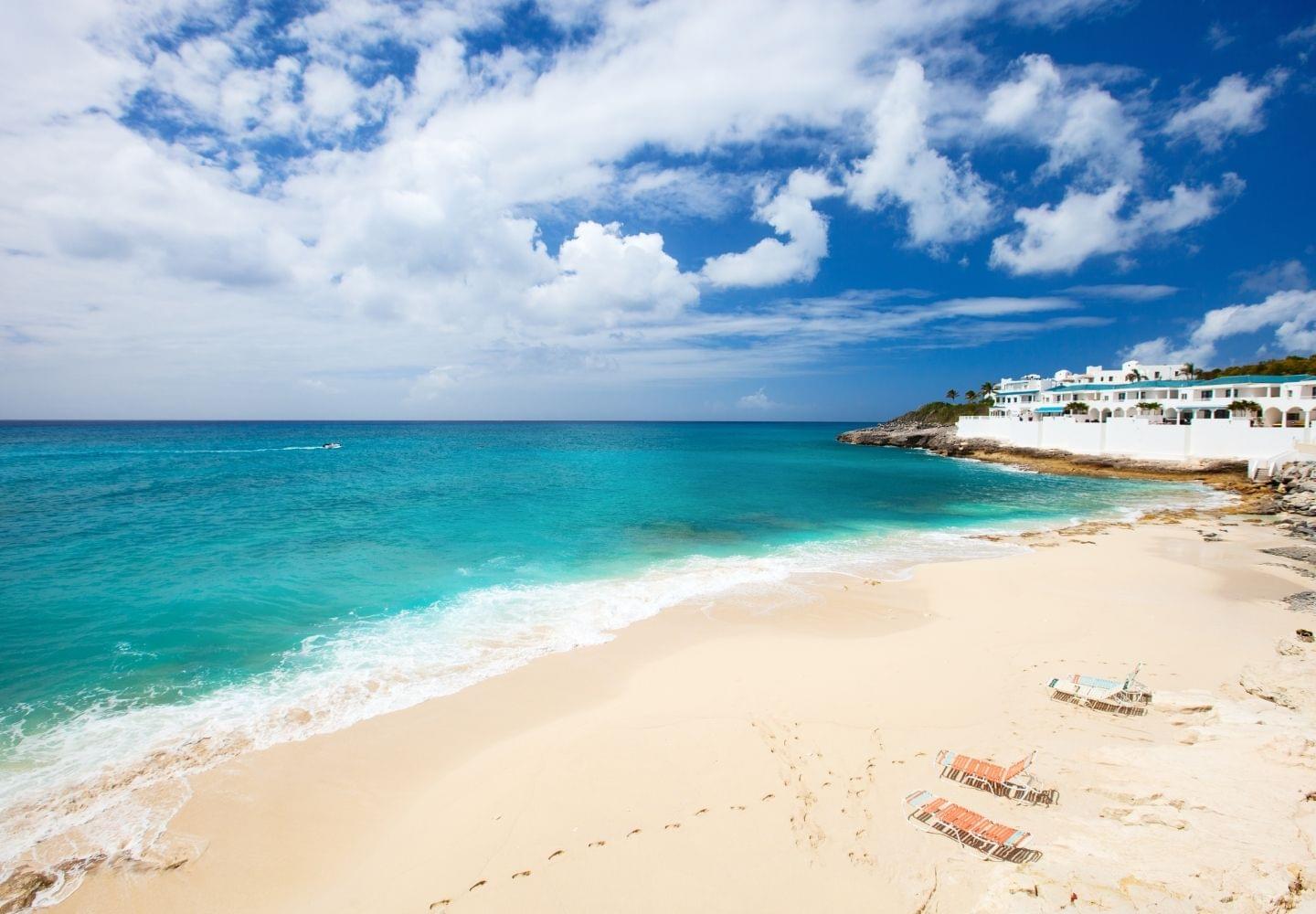 Little Bay Beach
This idyllic bay is known for its clear, calm waters, abundant marine life, and excellent underwater visibility. Snorkelers have the chance to observe sea life such as eels, tropical fish, and octopuses.
In addition to coral reefs, there are six shipwrecks and some 16th-century cannons in the bay that make for an exciting snorkeling adventure. After snorkeling, visitors can hike up to Fort Amsterdam for incredible views or rent jet skis or paddleboards to explore more of the coastline.
The beach is close to Philipsburg and has many amenities, including restaurants, bars, water sport rentals, and snorkeling equipment rentals.
Indigo Beach
Located between Philipsburg and Simpson Bay, Indigo Beach (also known as Cay Bay) is an ideal place to escape the crowds when snorkeling.
This secluded beach is popular among nature lovers and outdoor enthusiasts due to its remote location and minimal development. The entire area is maintained by an eco-conscious developer who is committed to preserving the natural setting.
In addition to great snorkeling, Indigo Beach and the nearby Seaside Nature Park are ideal for hiking, kayaking, and horseback riding. There is a restaurant on the beach along with chair and umbrella rentals.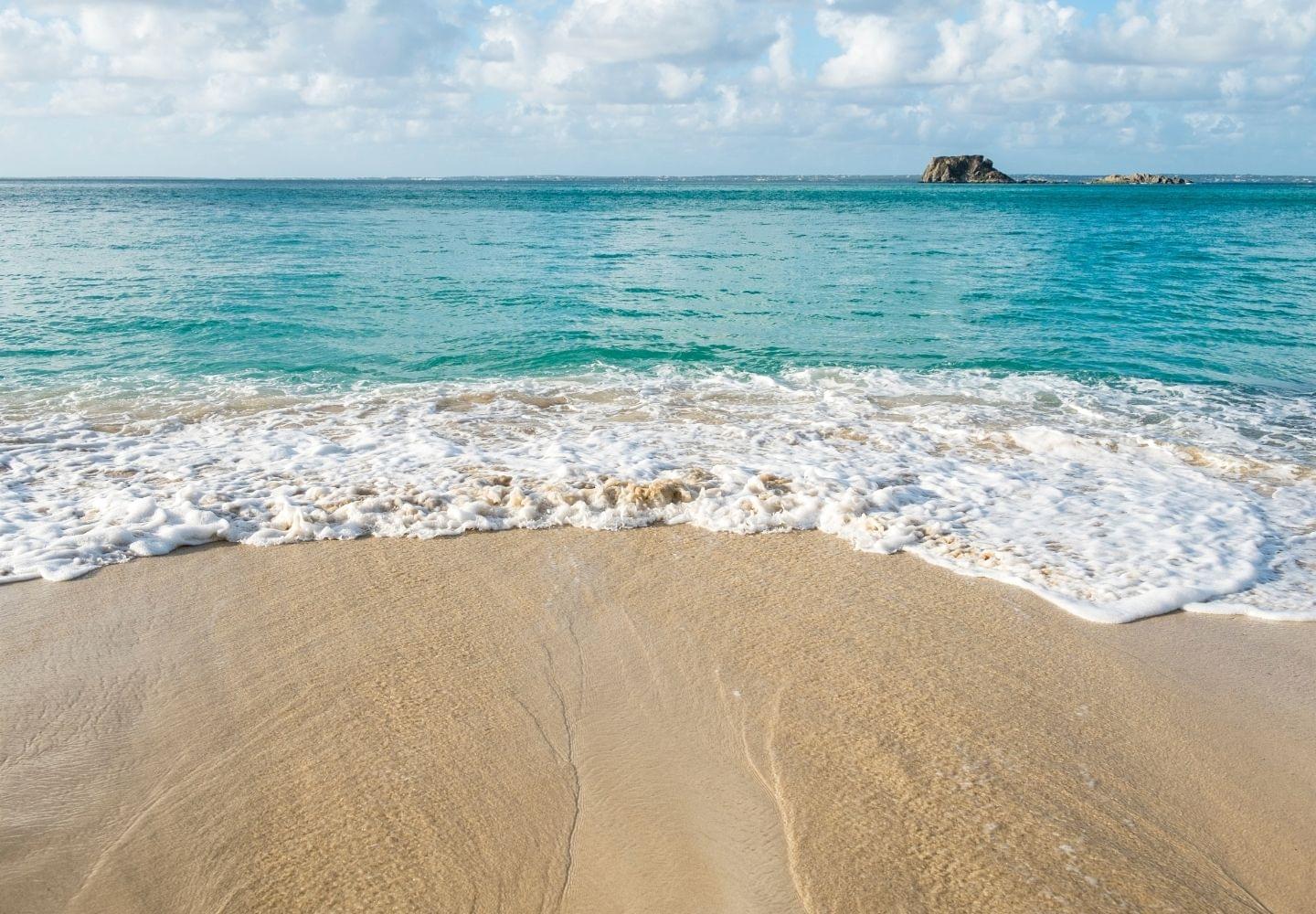 The best snorkeling in St. Martin (French side)
Creole Rock
Just north of Grand Case is a small island called Creole Rock. Although it's possible to swim to this uninhabited rock island, most snorkelers take a boat ride from Grand Case or book a guided tour due to the distance and boat traffic in the area.
The sea around Creole Rock is brimming with marine life, including stingrays, angelfish, barracudas, parrotfish, and sea turtles. Snorkel with caution, as the area is also home to fire coral and sea urchins.
Since the rock is a bird rookery, visitors are not allowed above the tideline. For the most vibrant sea life, try exploring a little further away from the main rock. Booking a guided tour like this top-rated snorkeling excursion will help you easily find the best reefs.
Creole Rock is part of the St. Martin Nature Reserve and is therefore a protected area. Unfortunately, the popularity of this location and heavy boat traffic have caused some stress to the reefs and marine ecosystems. Make sure to practice good snorkel etiquette and minimize your impact on the underwater environments you visit.
Pinel Island
Pinel Island, located near Orient Bay, is a fantastic destination for snorkelers of all skill levels. The island is a protected nature reserve and is rich with wildlife on land and in the sea. While snorkeling and hiking, visitors can spot iguanas, sea turtles, hermit crabs, stingrays, and reef fish.
Head to the main beach on the island's west side for calm, shallow waters and the best snorkeling, as well as the Pinel Island Marine Trail. This underwater snorkeling route is marked with buoys, making it an excellent option for beginners. More experienced snorkelers can check out another reef on the northern coast, which is less protected and tends to have rougher waters than the main beach.
The island is accessible via a five-minute ferry ride from Cul-de-Sac, and various guided excursions, like this six-hour snorkeling and beach tour, stop here. There are several bars and restaurants on the island, as well as places to rent kayaks, paddleboards, beach chairs, and umbrellas. We recommend bringing your own snorkeling gear (see our recommendations for travel-friendly snorkel sets).
Tintamarre Island
Located a couple of miles offshore from Orient Bay, Tintamarre Island is a stunning place to snorkel. This uninhabited island is a fantastic spot to relax on the white sand beach, swim in calm, clear waters, and view sea life such as stingrays, sea turtles, and tropical fish. Lucky snorkelers may even spot dolphins and nurse sharks.
It's easiest to visit Tintamarre Island on a guided excursion, or you can charter a catamaran or speedboat. The area is protected as an underwater nature reserve. If you go on your own, take steps to reduce your impact and bring everything you need for the day, as there are no facilities on the island.
Happy Bay Beach
This remote beach is a perfect getaway for snorkelers seeking to spend a day in nature. You'll find the best snorkeling and the most fish along the edges of the beach - try the area all the way to the right when looking out to sea, or head to the left near the cliffs.
If you're looking for peace and quiet, plan to arrive at Happy Bay in the morning and leave by early afternoon. There is more boat traffic passing by the beach as the day goes on, and party boats sometimes anchor in the afternoon.
You can access the beach with a short walk (around 10 minutes) from Friar's Bay Beach - look for a path near Friar's Bay Beach Cafe. The trail has a few steeper sections but is still manageable in flip-flops. Bring everything you need for the day, as there are no amenities or facilities on this secluded sandy beach.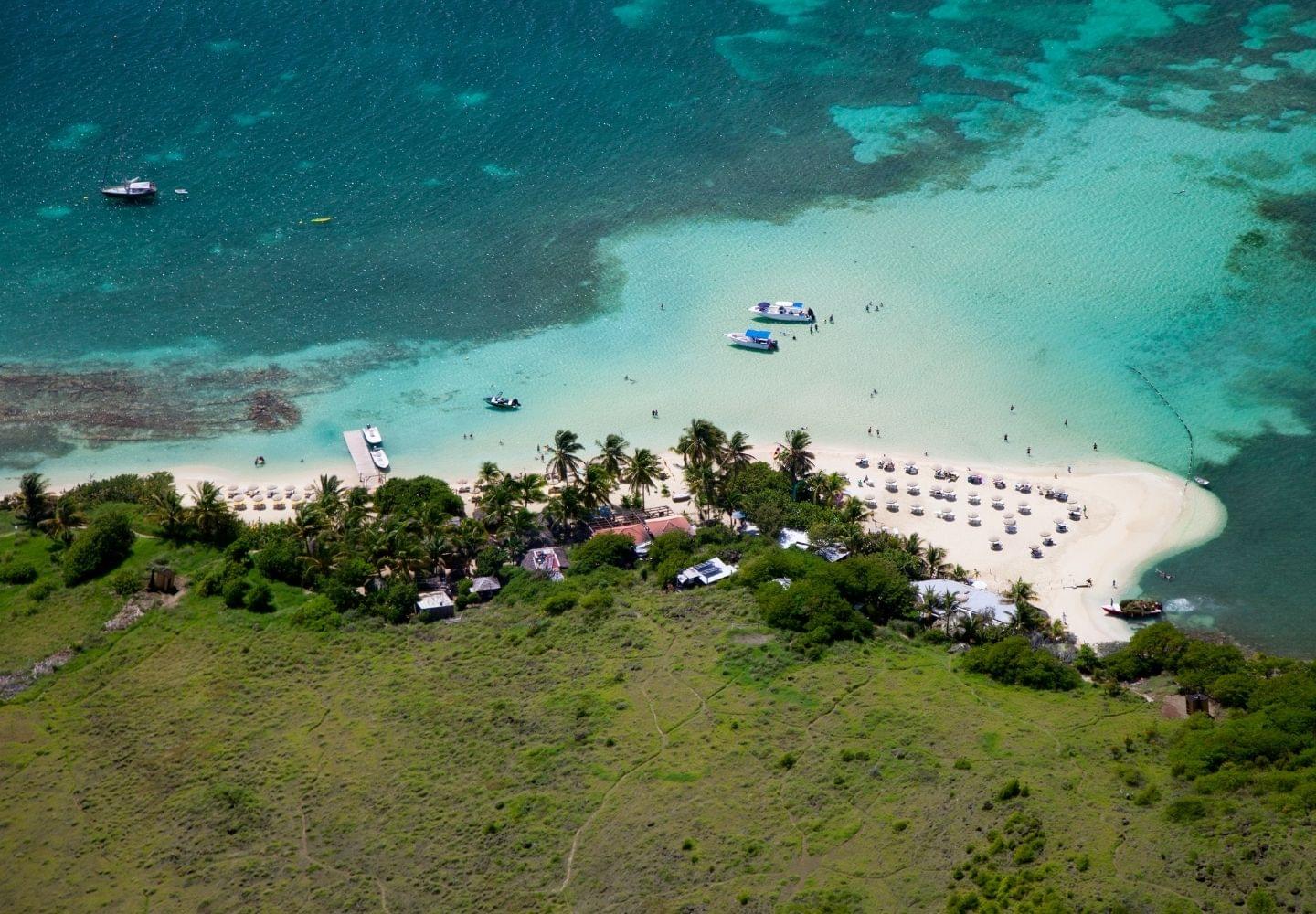 Tips for snorkeling in St. Maarten/St. Martin
When to go
Snorkeling in St. Maarten is possible year-round, but the best time to visit is between November and May. The peak tourist season runs from mid-December to mid-April. While this time of year sees the best weather, you'll also experience the highest prices and most crowded beaches.
Thanks to its tropical climate, St. Maarten enjoys relatively consistent temperatures throughout the year. The island has an average annual temperature of 81°F/27°C, and water temperatures range from 79-82°F/26-28°C.3 Rain showers are most likely in the wet season from May to November, and hurricanes are possible from June to November.
Even during the wet season, showers tend to be short-lived, making it possible to enjoy outdoor activities in all months. Keep in mind that many hotels and resorts operate seasonally, so your options may be limited if you plan a summer visit.
Where to stay: Dutch side vs. French side
Both sides of the island are incredible destinations with fantastic snorkeling. The Dutch side tends to be livelier with more ties to the Caribbean, while the French side offers more tranquility, sees fewer tourists, and has stronger European influences. While there are nude beaches spread throughout the island, nudity is generally more common and accepted on the French side.
The French side will allow you to experience French culture, language, and cuisine outside of Europe. The beaches tend to be more secluded and less crowded, and the area as a whole is less developed than the Dutch side. Although some places will accept US dollars, the official currency on the French side is the Euro.
The island's Dutch side has more of a Caribbean vibe and feels more multicultural. Although the signs are in both Dutch and English, only around 5% of the population speaks Dutch.4
Sint Maarten is more developed and has better nightlife thanks to its casinos and nightclubs. It's close to the airport and is more popular among cruise ship passengers since the ships usually dock in Philipsburg. The official currency is the Netherlands Antilles Florin (NAF), but the US dollar is widely accepted.
Overall, it's hard to go wrong when choosing a place to stay in St. Maarten/St. Martin. If you want a quiet vacation with secluded beaches and untouched nature, opt for the French side. If you're looking for a livelier stay with more attractions and nightlife, choose a spot on the Dutch side.
Best places to stay
Both the French and Dutch sides of the island have fantastic places to stay for snorkelers. On the French side, Grand Case Beach Club is a popular choice right on the beach, with easy access to Creole Rock, Happy Bay, and Friar's Bay Beach. The laid-back, 3-star hotel is one of the best values in the area and includes complimentary water sports equipment, including snorkeling gear, kayaks, and paddle boards. If you're looking for a vacation rental, consider this waterfront bungalow in Cul-de-Sac, just across from the Pinel Island nature reserve.
On the Dutch side, we recommend The Morgan Resort Spa & Village in Simpson Bay. The modern 3-star resort is close to Sint Maarten's famous Maho Beach and top snorkeling sites like Mullet Bay Beach and Cupecoy Beach.
Best snorkeling tours
Booking a guided snorkeling tour takes the stress out of planning and allows you to see numerous places in a single outing. This full-day snorkeling tour on Viator leaves from Philipsburg and combines several of the top snorkeling sites on our list: Tintamarre Island, Creole Rock, and Grand Case.
This six-hour speedboat snorkeling tour is another top choice among visitors to Sint Maarten. The excursion includes stops at Tintamarre Island, Pinel Island, Creole Rock, and Mullet Bay, combining some of the best snorkeling spots on both sides of the island.
If you're looking for an exclusive trip for your family group, consider this private catamaran charter. The tour includes equipment for snorkeling, fishing, and stand up paddle boarding, giving you plenty of ways to enjoy Sint Maarten's coastline.
---
Resources
Last updated 23 February 2022
This blog post contains affiliate links from Viator, Booking.com, and TripAdvisor, which means we receive a small commission on any sales made via those links.
Table of contents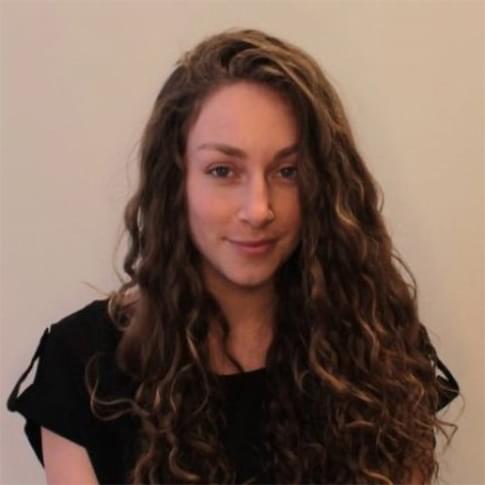 Rebecca Jambrovic