The best snorkeling in St. Croix, USVI
Planning to go snorkeling on your vacation in St. Croix? Find out where to see elkhorn coral barrier reefs, nesting sea turtles, and other sea creatures on your holiday.
---
As the biggest of the four U.S. Virgin Islands, St. Croix offers visitors the chance to experience many amazing snorkeling sites. From plunging cliffs to pristine reefs, there's no shortage of incredible underwater environments to explore off the coast of this Caribbean paradise.
Whether you're visiting on a day trip from St. Thomas or St. John, or you're staying on the island for a week or more, we've got you covered with the best places to go snorkeling in St. Croix. Here are our top picks.
Jack and Isaac Bay Preserve
Known as some of the most beautiful beaches on St. Croix, Jack Bay and Isaac Bay make a perfect escape for snorkelers who want to spend a relaxing day in a secluded natural area.
The 300-acre nature preserve protects nesting sea turtles and is home to abundant marine life, such as staghorn, elkhorn, and brain corals, and 400 species of fish.1 Snorkelers can explore the area's thriving underwater ecosystems, including coral reefs and seagrass beds. Watch out for currents and consider wearing a snorkel vest for added security in this remote location (click here to see our recommended products).
Getting to Isaac Bay requires a 15-minute hike along a well-maintained trail from the parking area near Point Udall. Jack Bay is about another 10-15 minutes past Isaac Bay. These beaches do not have any facilities. Pack everything you need for the day, and be mindful of your impact in this protected habitat.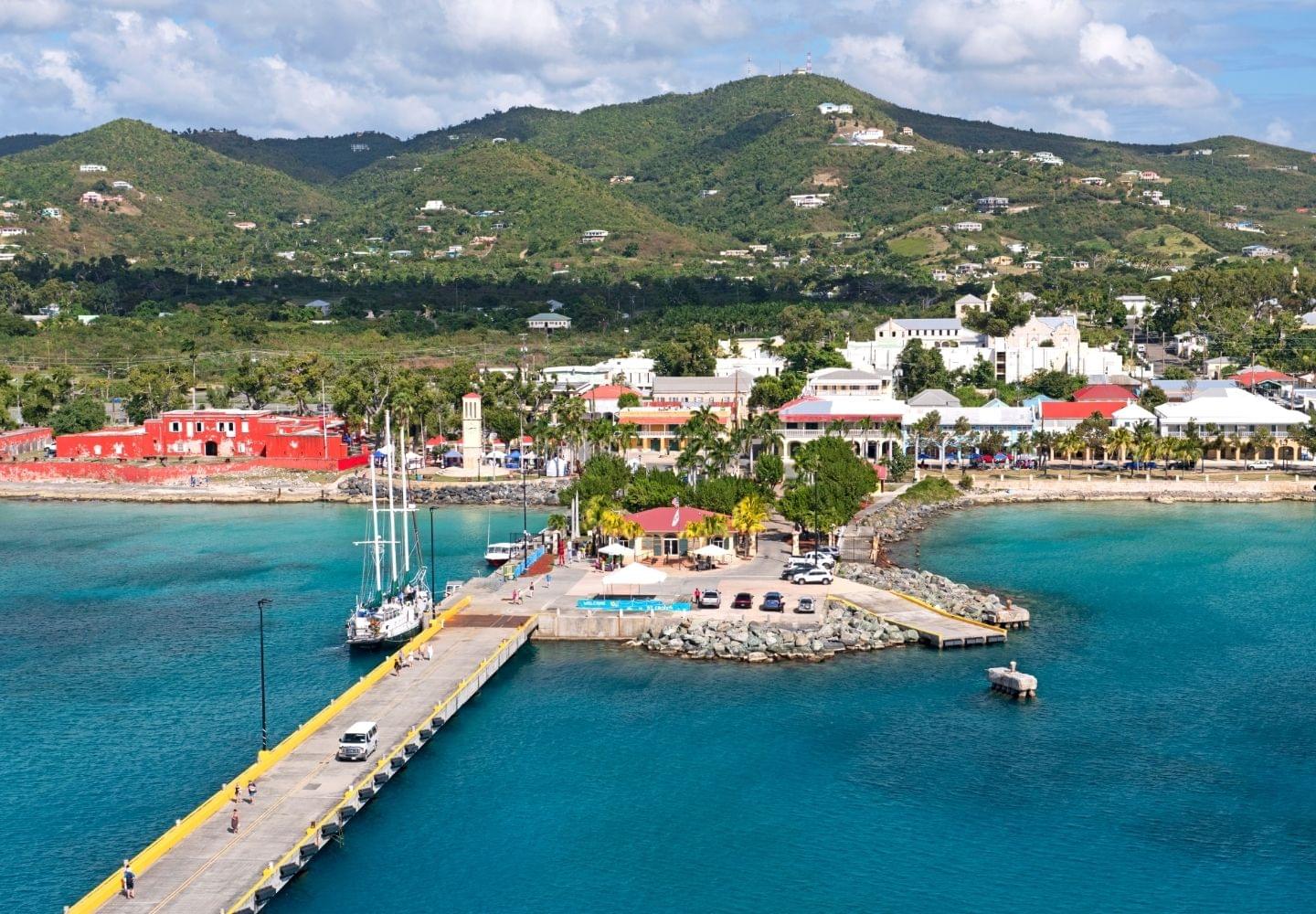 Buck Island Reef National Monument
Buck Island Reef National Monument attracts thousands of snorkelers and scuba divers every year thanks to its stunning coral reef system. Although the area suffered some hurricane damage in 2017, Buck Island's coral reef remains one of the most impressive in the Caribbean. As a result, many say this spot offers some of the best snorkeling in the Virgin Islands.
This protected area is known for its marine biodiversity and is home to an array of threatened and endangered flora and fauna. Snorkelers at Buck Island have the chance to see diverse sea life, such as hawksbill turtles, green sea turtles, eagle rays, reef sharks, blue tangs, brain corals, and elkhorn corals that grow up to 30 feet tall.2
Buck Island's waters are mostly calm since a barrier reef wraps around two-thirds of the island and forms a protected shallow lagoon. There is an underwater trail towards the lagoon's east end that is a popular spot for beginners.
The 880-acre national park is located 1.5 miles off St. Croix's northeastern coast. To reach Buck Island, you can book a guided day trip, boat transfer, or private sailing charter - most tours depart from Christiansted. You may also visit with your own boat, but keep in mind that the U.S. National Park Service requires private vessels to obtain an anchoring permit.
Half-day and full-day trips are available. Plan to spend a full day at Buck Island if you want to explore the area's scenic walking trails and relax on the white sand beach in addition to snorkeling.
Cane Bay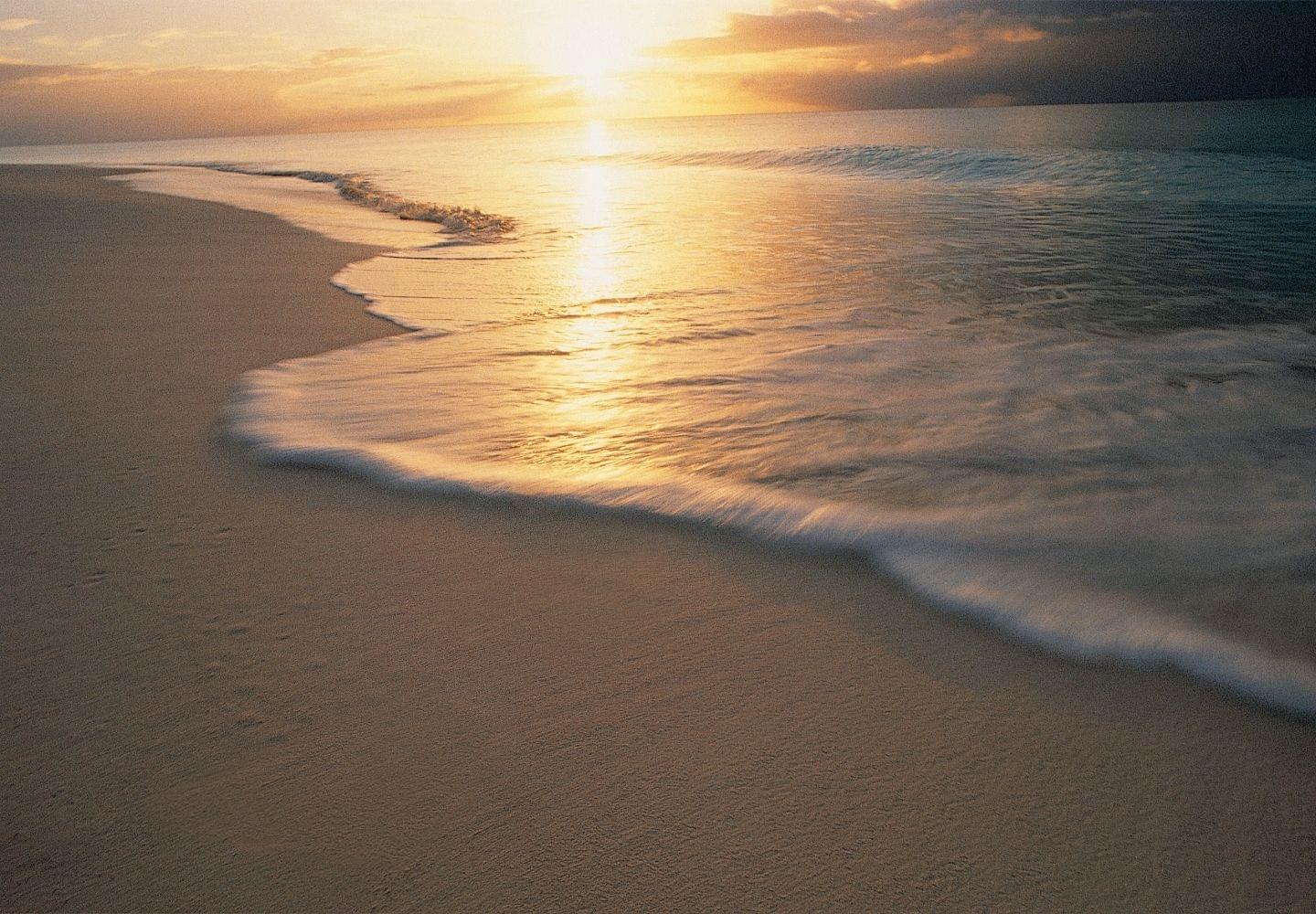 Cane Bay is a popular snorkeling and scuba diving site on St. Croix's north shore. This location is best for experienced snorkelers since you'll need to swim a few hundred feet out away from shore to reach the best spots.
The highlight here is the Cane Bay Wall, where the seafloor plummets from around 40 feet deep to more than 3,000 feet deep.3 This area along the Puerto Rico Trench is home to sponges, corals, colorful fish, stingrays, barracudas, and sea turtles. Lucky snorkelers and divers may even spot large marine life like whales and dolphins.
Cane Bay Beach offers many amenities, including water sports rentals, chair and umbrella rentals, beach bars, and restaurants. There are also dive shops in the area if you want to rent or buy equipment or book a guided snorkeling tour.
Davis Bay
Davis Bay at the Carambola Beach Resort is one of the most scenic beaches in St. Croix and is a great snorkeling and freediving destination when the conditions are calm. The area occasionally experiences strong currents and rough surf, so call the resort to check the conditions before heading here to snorkel.
The best snorkeling is near the cliffs on the west side of the beach, where you'll find a coral reef. If you swim further out towards the dive buoy, you'll see canyons and steep drop-offs along the Puerto Rico Trench.
Make sure to allow for some time to relax on the beautiful white sand beach after snorkeling. Visitors can take in views of rolling green hills, lush palm trees, rocky outcrops, and turquoise water.
Davis Bay offers many amenities, including beach chairs, hammocks, restaurants, bars, a dive shop, and water sports rentals. You can still access the beach if you're not staying at the resort. Park or exit your taxi outside the guard gate and follow the signs to reach the beach on foot. It's around a five-minute walk.
Frederiksted Pier
The concrete pilings on this 1,526-foot pier are home to numerous sea creatures, making it a popular destination among snorkelers and divers on St. Croix. Visitors have the chance to observe seahorses, lobsters, crabs, corals, sponges, barracudas, turtles, and reef fish.
The pier is easy to access and is a great place for beginners and families with children. Jumping off the pier into the Caribbean Sea used to be a common pastime among locals and tourists alike, but unfortunately, this is no longer permitted.
The pier closes to the public when there is a cruise ship in port, and snorkeling is not allowed.4 Instead, walk a little further south to Sand Castle Beach or West Beach. The calm, clear waters are perfect for snorkeling, swimming, paddleboarding, and kayaking and provide ample opportunity to view marine life. Use caution when entering the water and consider bringing water shoes or booties, as there are some sea urchins in this area. For more information about what to wear snorkeling read our article here.
Shoys Beach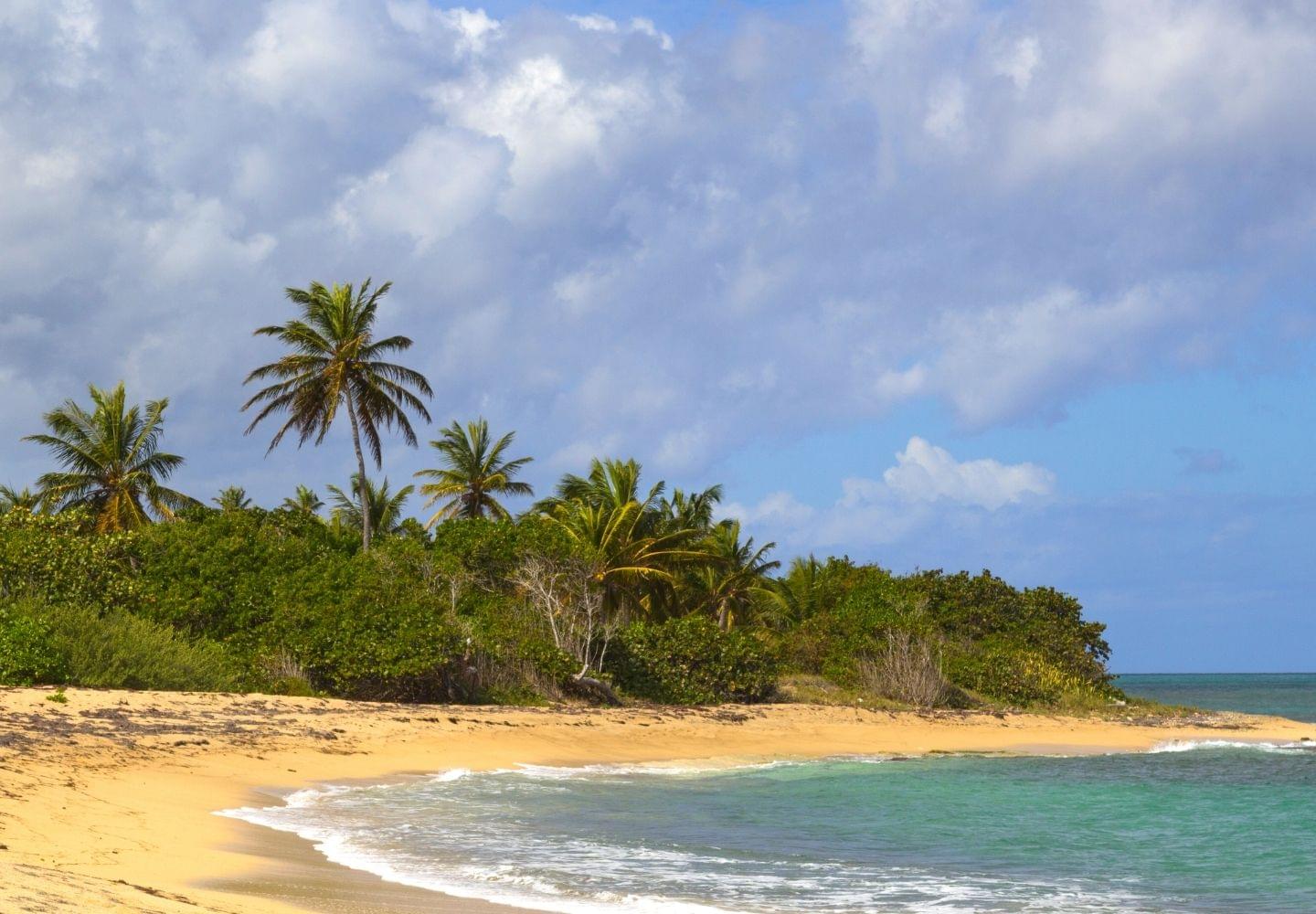 Located near the Buccaneer Resort east of Christiansted, this off-the-beaten-path spot is an excellent getaway for snorkelers who want a quiet outing in nature. Although the snorkeling is better at some of the other places on this list, the waters off of picturesque Shoys Beach provide plenty of chances to view lobster, conch, stingrays, eels, and tropical fish.
The waters here are mostly calm, but waves are possible. Most of the bottom is sandy or covered with seagrass. However, there are some rocks, so watch where you step and wear water shoes or snorkeling booties to protect your feet.
There are no facilities at Shoys Beach, but seagrape trees along the shore provide natural shade. You can access the beach via the Buccaneer Hotel. It can be hard to find, so ask the security guard for directions if you need help.
Rainbow Beach
The crystal clear waters at Rainbow Beach are usually very calm, making this spot suitable for beginners and families with young children. Watch out for rocks in the water.
There are various tropical fish and sea turtles off of Rainbow Beach. However, you'll find richer sea life at the other locations on this list.
Rainbow Beach has restaurants, beach bars, water sports rentals, snorkeling gear rentals, beach volleyball, and live music. Stick around in the evening to catch the sunset on this west-facing beach. The area can get crowded, especially on weekends and days when cruise ships are in port. If you're looking for a quiet spot to relax, you'll probably be happier elsewhere.
The best time to go snorkeling in St. Croix
Snorkeling in St. Croix is best between December and May when the air temperatures are slightly cooler and sunshine is abundant. Daytime temperatures usually reach the mid to upper 80s Fahrenheit, with nighttime lows dipping to the mid to low 70s. Average sea temperatures remain relatively constant throughout the year and range from around 83°F in the summer to 79°F in the winter.5
The peak tourist season runs from December to March, so you can expect beaches to be crowded and accommodation to be more expensive this time of year. Planning your visit between mid-April and June will allow you to find more affordable rates and less crowded beaches while still experiencing pleasant, sunny weather. Keep in mind that the weather becomes quite warm by June, with daytime highs reaching the upper 80s to low 90s Fahrenheit.
Rainfall in St. Croix is heaviest from August to November, and hurricane season runs from July to October. Because of their location in the northeastern Caribbean, the U.S. Virgin Islands have a higher chance of experiencing hurricanes and tropical storms than islands like Barbados and Aruba.6 While it's possible to plan a snorkeling trip this time of year, we recommend avoiding it due to the hot temperatures, rainy weather, and storm risk.
Best places to stay
The town of Frederiksted offers a nice balance between beach access and land-based attractions, like restaurants, bars, shops, and museums. The Fred is a top-rated beachfront resort, with an 8-minute walk to snorkeling at Frederiksted Pier. Christiansted, St. Croix's largest town, is another excellent place to stay. We recommend the Buccaneer Beach and Golf Resort, located close to Shoys Beach.
If you prefer a more secluded spot, consider The Waves Cane Bay. This oceanfront boutique hotel provides easy access to snorkeling and diving at Cane Bay Beach and the Cane Bay Wall. For those who prefer a vacation rental, Moonwalk Villa is a 6-minute walk to Cane Bay Beach and offers a private pool and beach access.
Best snorkeling tours
Most of St. Croix's top snorkel spots are accessible from shore, but you'll need to book a boat transfer or guided snorkeling tour if you want to visit Buck Island Reef National Monument. Big Beard's Adventure Tours and Caribbean Sea Adventures are two of the top tour operators in Christiansted that run guided trips to Buck Island. Each company offers a variety of options ranging from small-group snorkeling tours to private sailing charters with snorkeling lessons. You can choose from a selection of half-day and full-day trips depending on your budget and time constraints.
Conclusion
Whether you're swimming through the shallow lagoon off of Buck Island or venturing out to see the awe-inspiring depths of the Puerto Rico Trench, there are plenty of snorkeling adventures in St. Croix that will make your vacation unforgettable.
---
Resources
Last updated 23 February 2022
This blog post contains affiliate links from Viator, Booking.com, and TripAdvisor, which means we receive a small commission on any sales made via those links.
Table of contents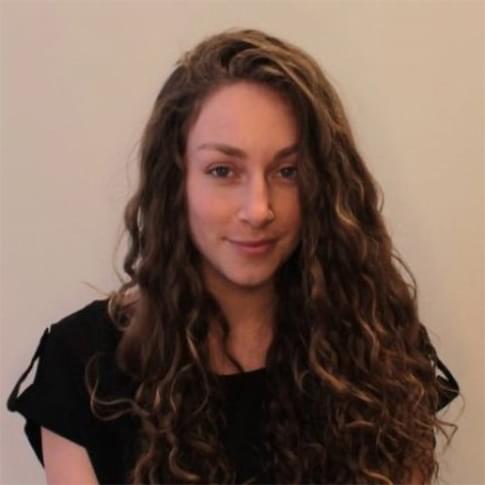 Rebecca Jambrovic