The best snorkeling in Costa Rica
Costa Rica's incredible biodiversity makes it an exciting place to snorkel. Find out where to swim with manta rays, dolphins, turtles, and humpback whales.
---
Located in Central America between Panama and Nicaragua, Costa Rica has around 800 miles (1,300 km) of coastline bordering the Pacific Ocean and the Caribbean Sea.1 Although only parts of the coastline are accessible for snorkelers, Costa Rica is a fantastic vacation spot. This tropical country is ideal for watersports enthusiasts who want to explore diverse ecosystems and see a wide variety of marine life.
Since both the Pacific and Caribbean coasts occasionally have issues with poor underwater visibility and rough seas, Costa Rica is not the best choice if snorkeling is your top priority on vacation. However, if you are drawn to Costa Rica's rainforests, volcanoes, beaches, outdoor adventures, and pura vida spirit, there are plenty of gorgeous spots to snorkel on your holiday.
Here are the best places to snorkel in Costa Rica, along with answers to some frequently asked questions about this exciting destination.
Gandoca Manzanillo Wildlife Refuge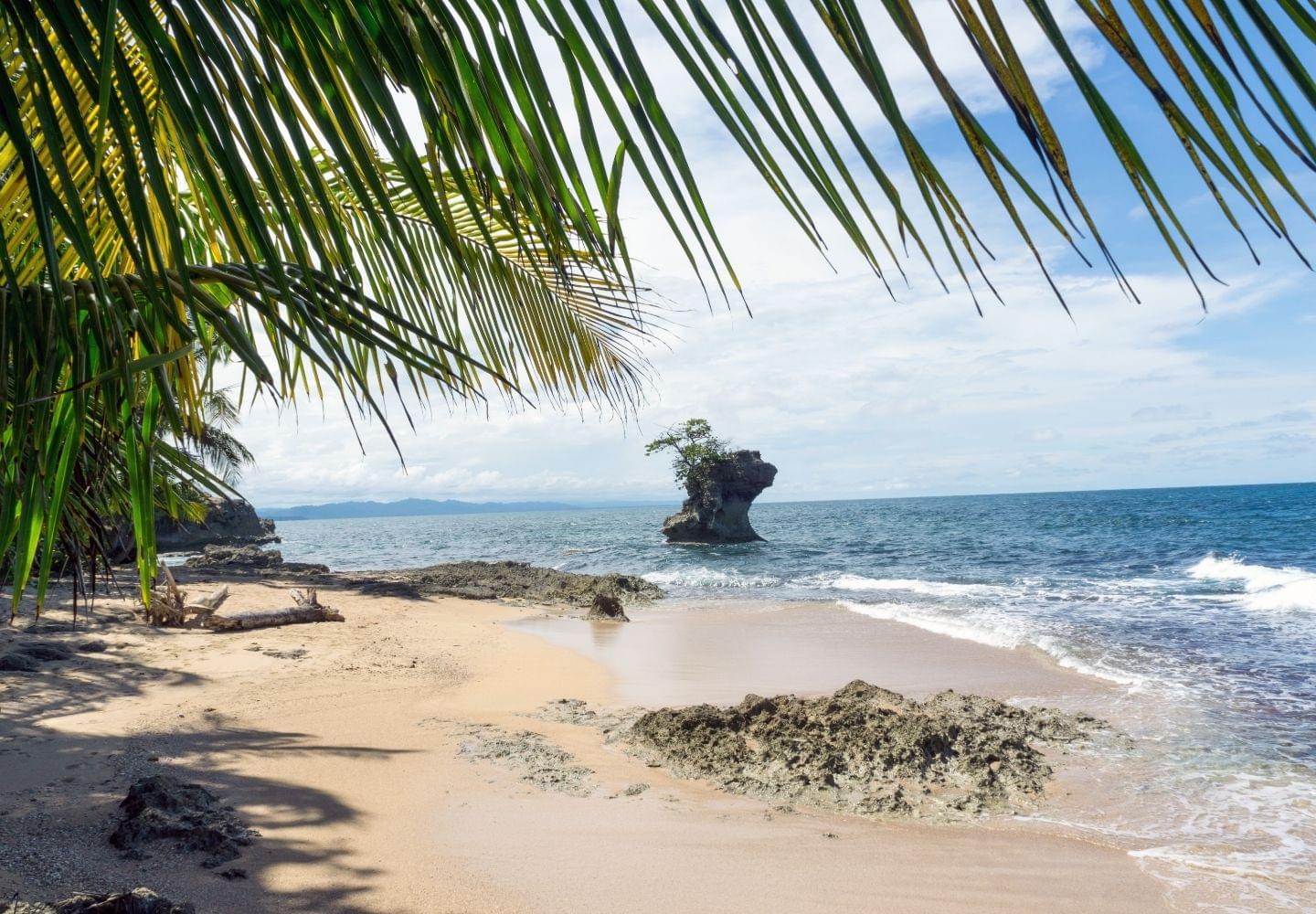 The Gandoca Manzanillo Wildlife Refuge in the province of Limón is one of the best places for snorkeling and scuba diving on Costa Rica's Caribbean coast. The wildlife refuge is a fantastic destination for nature lovers, thanks to its white sand beaches, shallow coral reefs, turquoise waters, mangrove ecosystems, and dense rainforests.
Access to Gandoca Manzanillo is free, and the entire refuge has stunning places to explore. Playa Manzanillo, Playa Punta Uva, and Playa Chiquita are some of the top snorkel sites in the area and are teeming with sea life.
Snorkelers can see lobsters, corals, urchins, and numerous tropical fish. If you're lucky, you might also spot dolphins, manatees, and sea turtles. Although parts of the refuge are quite remote, the town of Manzanillo has various restaurants, bars, shops, and lodging options.
Cahuita National Park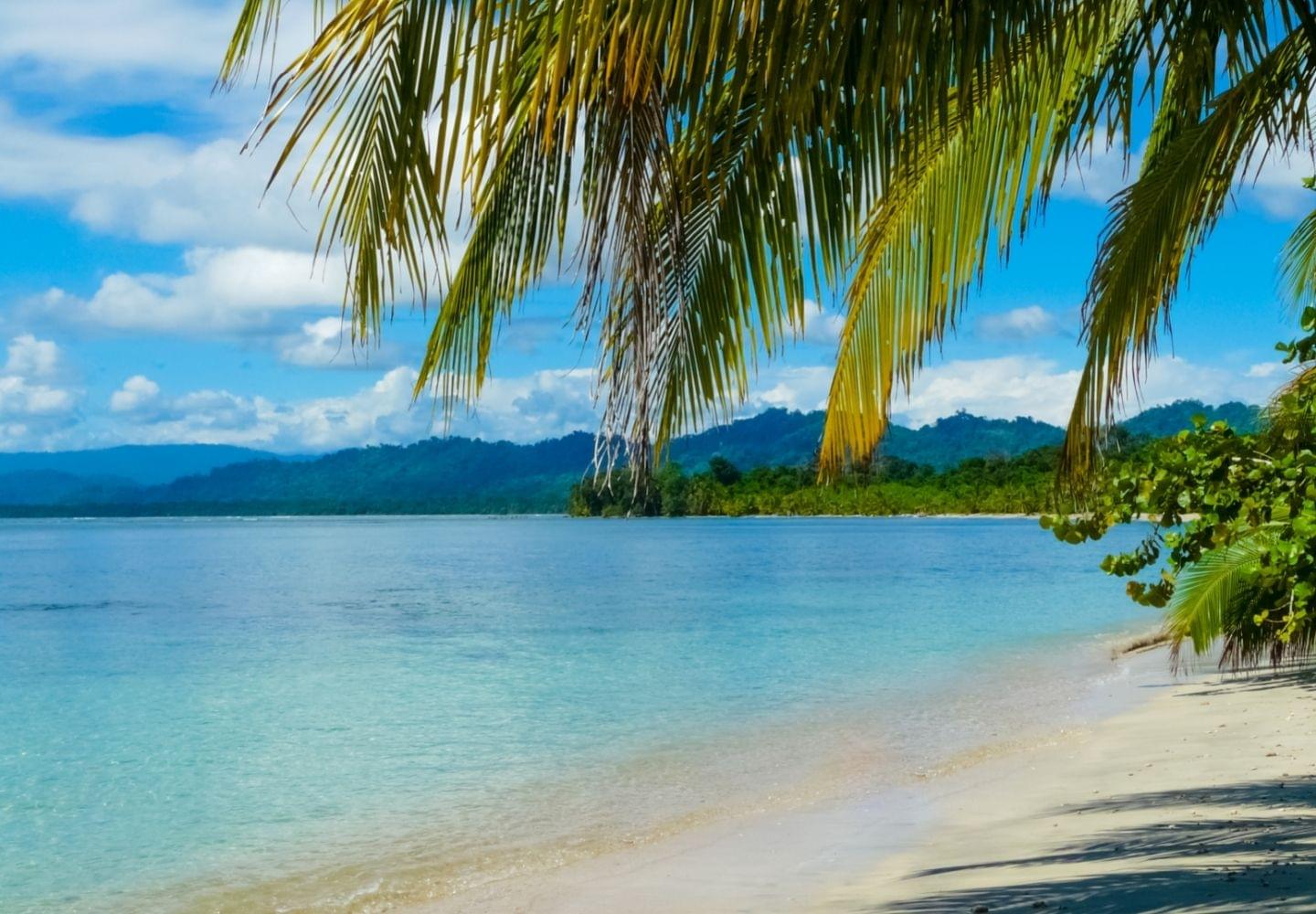 Located a few miles northwest of the Gandoca Manzanillo Wildlife Refuge, Cahuita National Park is known for its incredible biodiversity on land and in the sea. The park protects the largest coral reef system in Costa Rica and is home to around 500 fish species and 100 different mollusks. 2
While snorkeling, visitors can spot sea anemones, corals, crustaceans, colorful reef fish, seahorses, reef sharks, and stingrays. If you explore the park on foot, you'll also have the chance to see monkeys, sloths, parrots, iguanas, poison dart frogs, and toucans. The walk to Punta Cahuita is an excellent option that will reward you with views of pristine coastline, azure waters, and abundant wildlife.
You'll need to pay around US$5 per person to enter the national park, and snorkeling is only allowed with a licensed guide. 2
Isla del Caño, Osa Peninsula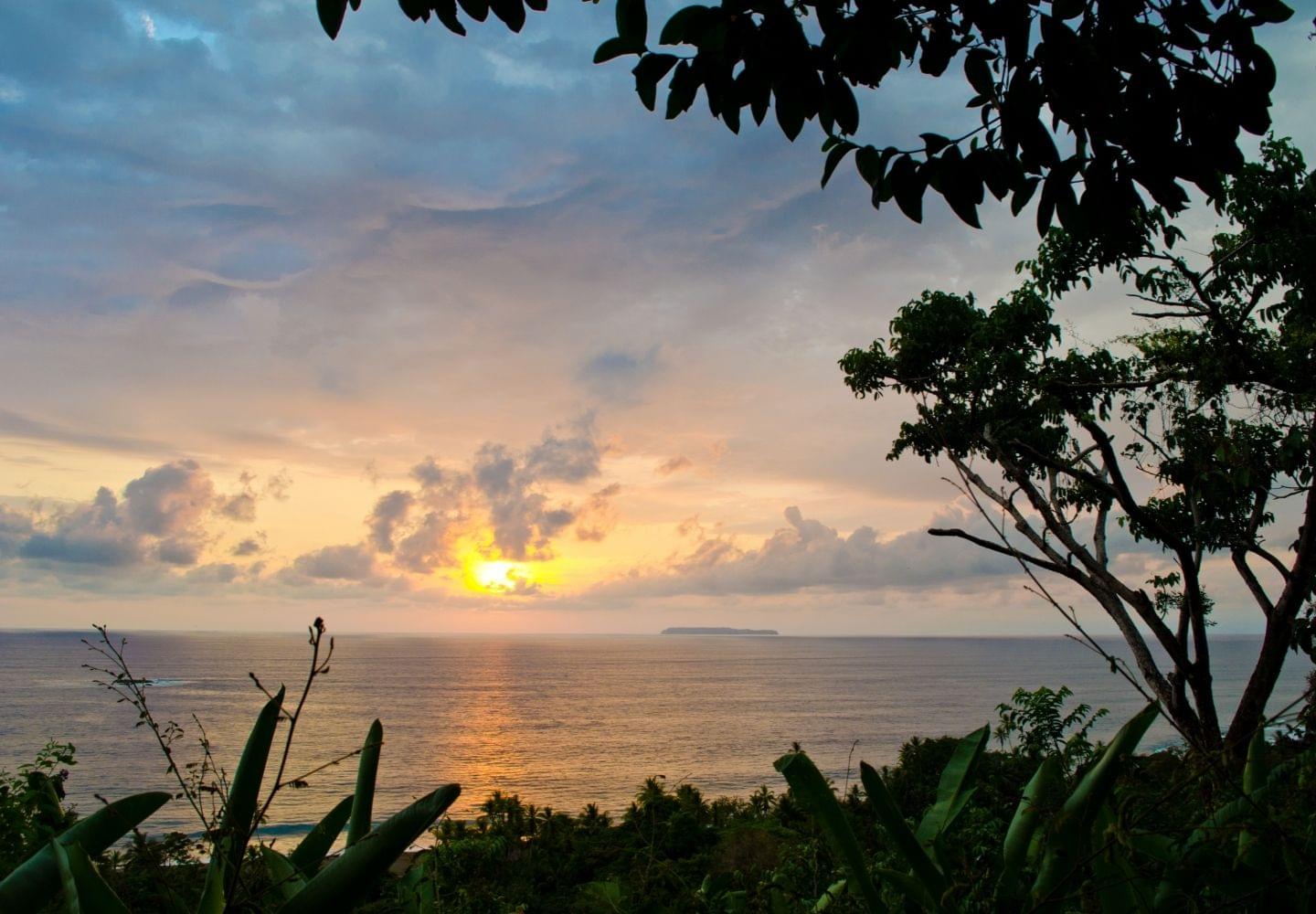 Caño Island Biological Reserve is a top choice among snorkelers and scuba divers on Costa Rica's Pacific Coast. This scenic nature reserve features clear water with good visibility and abundant marine life.
The area is one of Costa Rica's best diving spots and is known for large sea creature sightings. In addition to angelfish, parrotfish, pufferfish, snappers, and moray eels, snorkelers and divers can spot sea turtles, barracudas, manta rays, humpback whales, pilot whales, whitetip reef sharks, and even whale sharks.
Since the island is about 12 miles (20 km) offshore from Drake Bay on the Osa Peninsula, you'll need to take a boat ride to get there. The government regulates underwater activities in this protected environment, so we recommend booking a guided snorkeling tour.
Golfo Dulce, Osa Peninsula
Gulfo Dulce is a tropical fjord separating the Osa Peninsula from the Costa Rican mainland. The gulf and its surrounding national parks and forest reserves are a haven for nature lovers who want to witness Costa Rica's rich biodiversity.
The best way to experience Golfo Dulce is by staying at one of the area's numerous eco-lodges, where you'll enjoy wild beaches, dense rainforests, and calm waters. While snorkeling, you can watch spinner dolphins play in the water and explore coral reefs along the coast. Keep an eye out for humpback whales and orcas in the bay.
Manuel Antonio National Park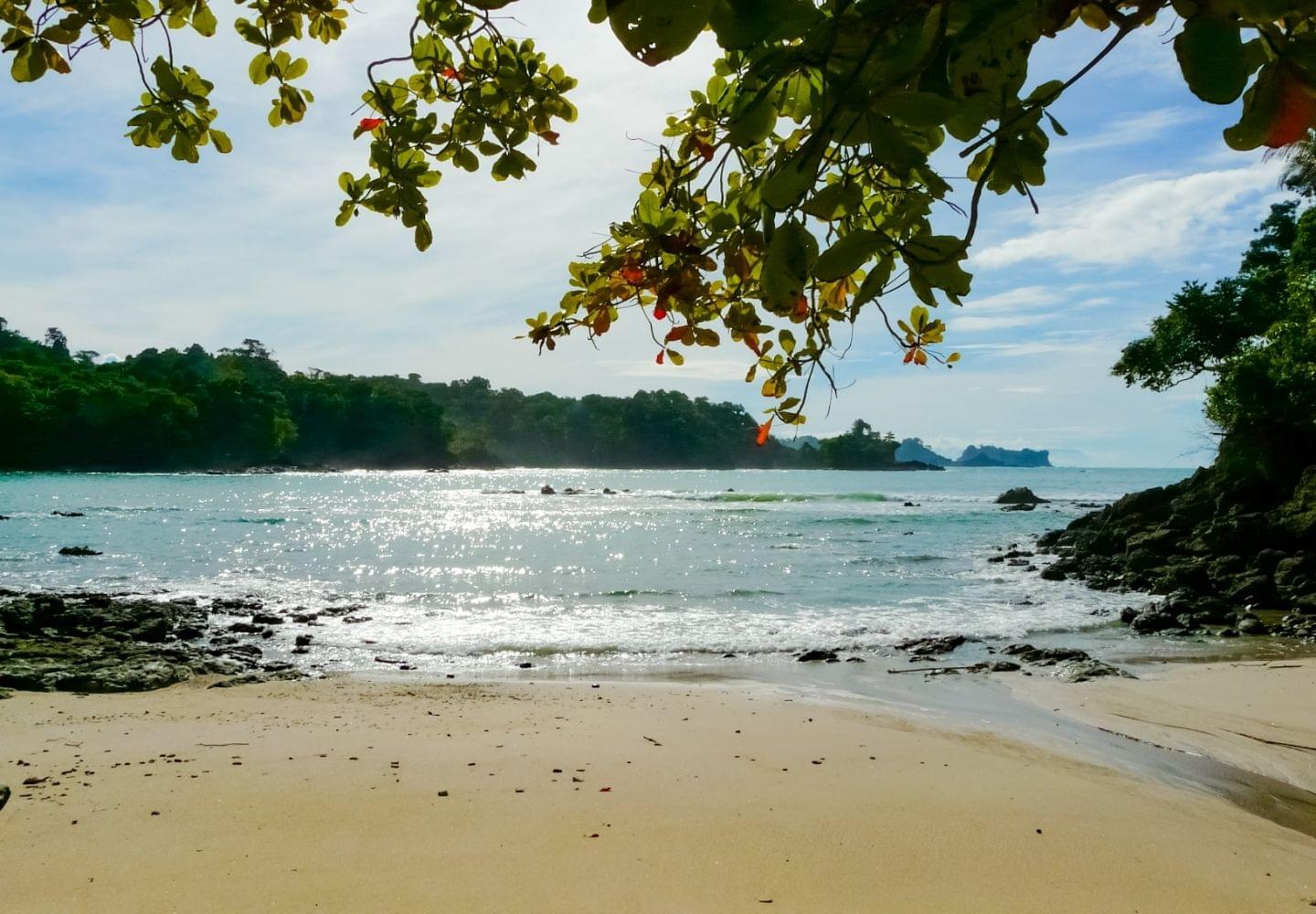 With around 140,000 visitors each year, Manuel Antonio is Costa Rica's most popular national park.3 Visiting the park takes some planning, but almost all travelers agree that it's worth the effort due to the idyllic sandy beaches, tropical blue waters, and exotic wildlife.
Playa Biesanz and Playa Manuel Antonio are two of the park's best snorkeling spots. You'll have the chance to view various corals, butterflyfish, sea turtles, wrasse, and other sea life. Visibility can be poor between May and November, so avoid this period for the best snorkeling experience.
In addition to your snorkeling gear, you should bring a waterproof bag to secure your belongings (see which waterproof bags we recommend here). Monkeys and raccoons are known for stealing items left unattended on the beach.
If you want to see the park on your own, you'll need to make reservations online ahead of your visit. Check the park's official website for the latest information about opening hours and entrance policies. We suggest you book a guided trip, such as this kayaking and snorkeling tour, to access the best spots without any hassle.
Islas Santa Catalina, Guanacaste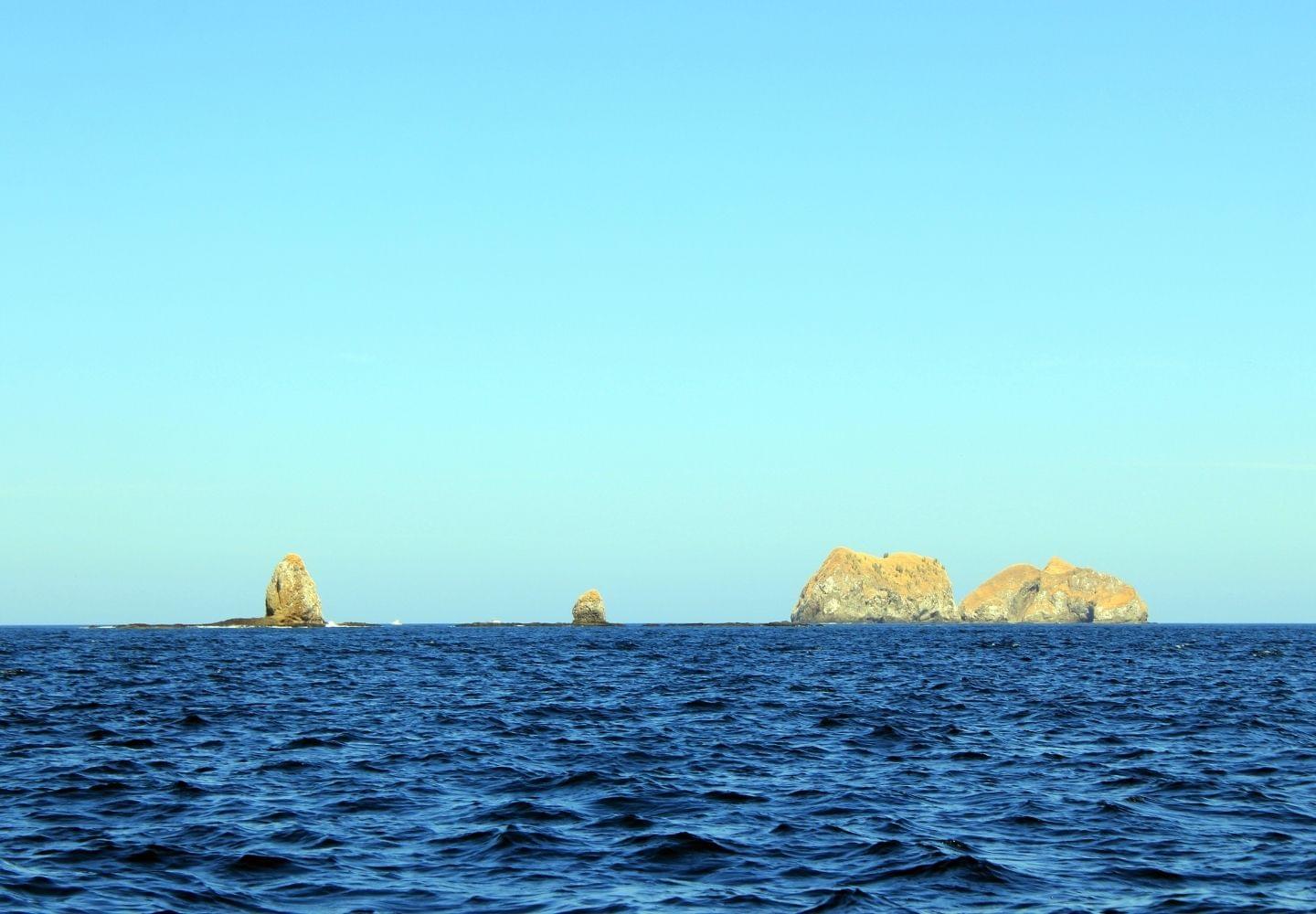 The Catalina Islands are a cluster of around 20 rocky islets near Flamingo Beach in Guanacaste Province. The island chain attracts many snorkelers and scuba divers who are drawn to the region's rich sea life.
Islas Santa Catalina is known for its diverse population of rays, including giant manta rays, spotted eagle rays, and devil rays. Snorkelers and divers can also see octopus, sea turtles, seahorses, damselfish, moray eels, whales, and whitetip reef sharks.
It's easy to reach the Catalina Islands by boat from the popular resort areas of Tamarindo, Conchal, Potrero, and Puerto Viejo. The boat ride takes about 20 to 30 minutes each way from Playa Flamingo.
Gulf of Papagayo, Guanacaste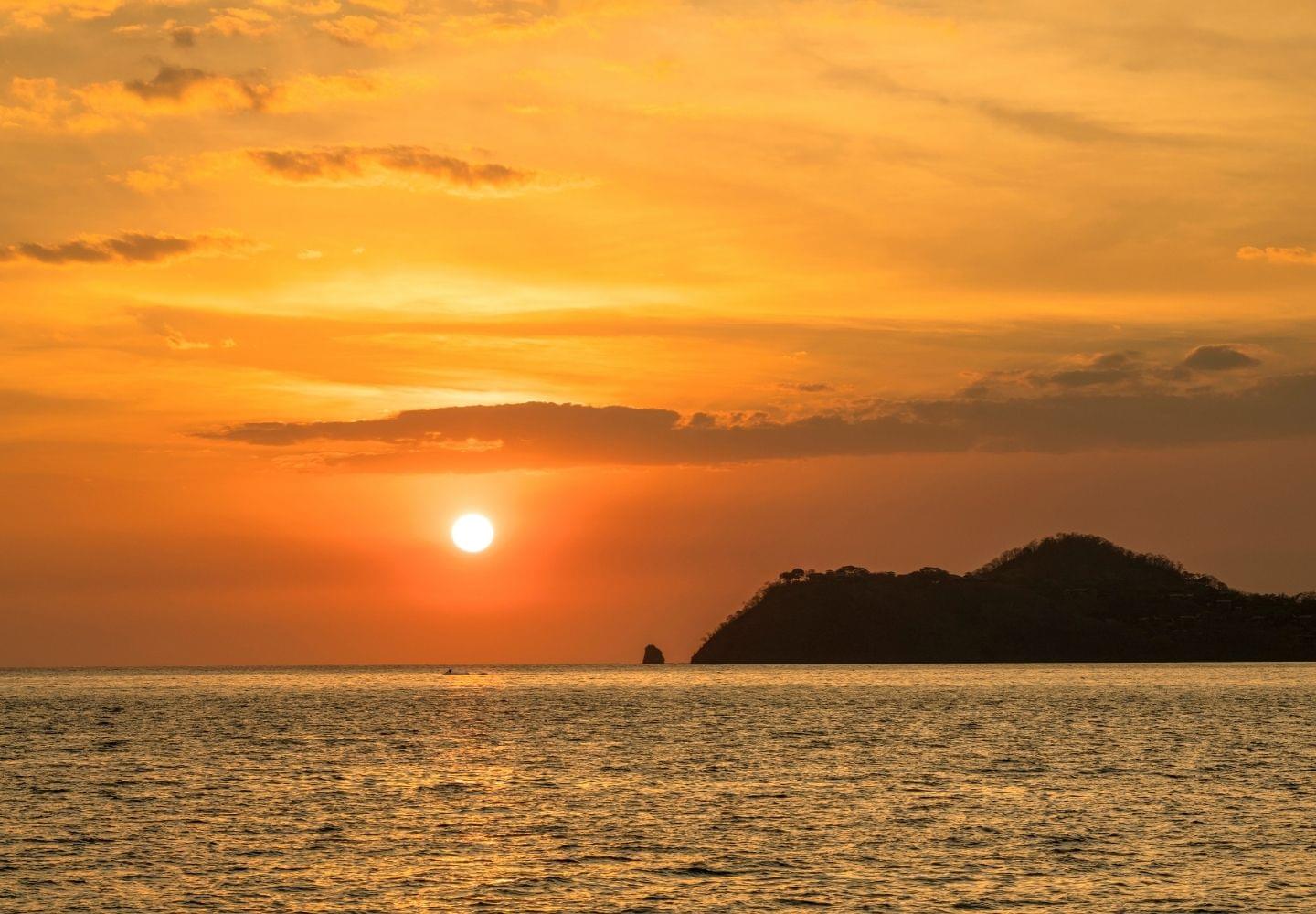 The Gulf of Papagayo in Guanacaste features a rocky coastline that's packed with great snorkeling sites. With many protected bays and inlets, the area is an excellent spot for snorkeling, kayaking, and boat tours.
Calzon de Pobre and Playa Penca are both beginner-friendly and have some of the best snorkeling on Costa Rica's Pacific coast. Snorkelers with previous experience can also check out Playas del Coco, Playa Ocotal, Playa Hermosa, and Playa Buena. Each site has numerous fish species typical of the Eastern Pacific and offers a chance to see stingrays, sea turtles, starfish, urchins, and other sea life.
If you're up for a short boat ride from Playas del Coco, visit Islas Pelonas to see hawksbill turtles, Pacific seahorses, and many colorful fish.
Isla Tortuga
Isla Tortuga, or Turtle Island, is located off the Nicoya Peninsula and is part of the Islas Negritos Biological Reserve. Thanks to the calm, clear waters, this family-friendly snorkeling spot on the Pacific coast is ideal for beginners.
As the name suggests, sea turtle sightings are common around this uninhabited island. The turquoise waters are also home to moray eels, eagle rays, porcupinefish, parrotfish, angelfish, and more.
Various tour operators offer trips from the mainland, like this snorkeling adventure tour leaving from Jacó. Keep an eye out for large marine life on the boat ride over - humpback whales, pilot whales, dolphins, and manta rays frequent the area.
Best places to stay
With countless dreamy beachside retreats and rainforest bungalows, choosing a place to stay in Costa Rica can be a challenge. Here are some of our top lodging recommendations for your snorkeling trip.
On the Pacific side, Guanacaste Province is packed with snorkeling beaches and makes a great base. The Westin Reserva Conchal is a popular all-inclusive resort with complimentary water sports equipment, including snorkeling gear and stand-up paddle boards. The hotel can also organize private snorkeling trips for your group.
Surrounded by Piedras Blancas National Park, Golfo Dulce Retreat is a wanderlust-worthy eco-lodge nestled deep in Costa Rica's tropical jungle. The lodge is a perfect spot for travelers in search of an off-the-beaten-track adventure and features a wild, private beach with access to Golfo Dulce's calm waters and diverse sea life. Guests can choose from a variety of snorkeling tours and land-based excursions, such as reef snorkeling, mangrove kayaking, and whale watching.
On the Caribbean side, Congo Bongo EcoVillage next to Playa Manzanillo is a top choice that's just steps away from fantastic snorkeling in the Gandoca Manzanillo Wildlife Refuge.
Best snorkeling tours
Since many of Costa Rica's best snorkeling sites require boat access, booking a guided tour helps take the stress out of planning your snorkeling outing. For those visiting the Nicoya Peninsula, this full-day boat trip includes a snorkeling stop at Isla Tortuga and offers numerous chances to see Costa Rica's diverse wildlife.
For travelers who want to see the Caño Island Biological Reserve, this six-hour snorkeling excursion leaves from Drake Bay and is a top pick among travelers. If visiting Costa Rica's most popular national park is on your bucket list, this half-day kayaking and snorkeling tour is a fantastic way to explore Manuel Antonio's tropical waters.
Costa Rica snorkeling FAQ
What is the best time of year to go snorkeling in Costa Rica?
The best time to snorkel along Costa Rica's Pacific coastline is during the dry season, which runs from late December to mid-April. The rainy season lasts from around May to early December, and subsequent runoff results in poor visibility at many Pacific snorkeling sites.
On the Caribbean side, the waters are clearest and calmest in September and October, making this the prime season for snorkeling (1). The months of April, May, and August also have good snorkeling conditions. December to March is considered the surf season, and this time of year is not suitable for snorkeling.
Which side of Costa Rica has the best snorkeling?
There are great places to snorkel on both the Pacific and Caribbean coasts. The side that's best for you will largely depend on what time of year you want to travel and what marine life you're most interested in seeing.
The longer Pacific coastline has many more snorkeling destinations to choose from, is generally more developed, and has more resorts. The sea life is typical of the East Pacific, with similar species found in the Sea of Cortez in Mexico. The Pacific side also offers more chances to see large wildlife like whales and whale sharks.
The Caribbean coast is more remote with less development and tourist infrastructure. There are fewer options for snorkeling since the coastline is much shorter than the Pacific side. The sea life is typical of the Caribbean, with many different tropical fish, coral reefs, sea turtles, dolphins, and more.
What should I bring when snorkeling in Costa Rica?
Here are some essential gear items to pack for a snorkeling trip in Costa Rica:
Basic snorkeling equipment, including a mask, snorkel, and fins (see which travel-friendly snorkel sets we recommend here)
A waterproof bag for your valuables
A snorkeling vest to help keep you afloat and protect you from waves and currents
Sun protection, including reef-safe sunscreen
Comfortable swimwear
Even if you're booking a guided tour that includes gear, you'll have the best experience using your own, familiar equipment that fits you well. You can read our What to wear snorkeling article for more detailed advice and packing tips.
---
Resources
Last updated 23 February 2022
This blog post contains affiliate links from Viator, Booking.com, and TripAdvisor, which means we receive a small commission on any sales made via those links.
Table of contents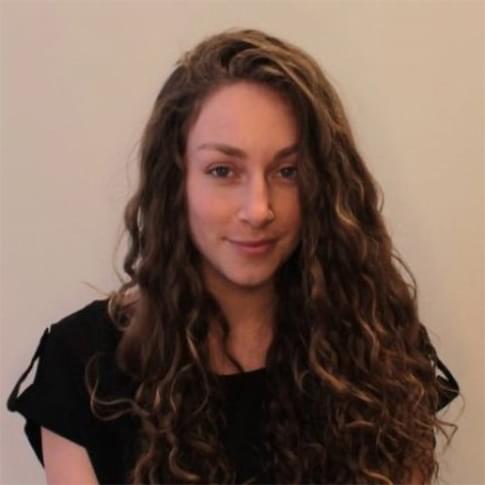 Rebecca Jambrovic