The best snorkeling spots in the world (2023)
Dreaming of a snorkeling adventure? From swimming with humpbacks to seeing the world's most pristine coral reefs, here are the best places to snorkel around the globe.
---
Snorkeling is one of the most accessible and exciting ways to explore the underwater world. With a few essential pieces of snorkeling gear, you can jump into the water and experience the joys of this activity.
However, finding the best places to snorkel can take time, extensive research, trial, and, occasionally, error. We've done the work for you and compiled a well-researched list of the world's best snorkeling spots.
Some of the top locations offer the chance to swim with exciting sea life, such as humpbacks, whale sharks, manta rays, and even penguins. Others are special because of their unique geological features, including sinkholes and volcanic rock formations.
Whether you're a beginner or an expert, here are some of the world's best places to snorkel.
Maui, Hawaii
Why it's unique: see endangered species and rare volcanic islets and craters
Easiest access: USA and Canada
Best time to go: year-round
Places to stay: Napili Kai Beach Resort, Hyatt Regency Maui Resort and Spa, Four Seasons Resort Maui at Wailea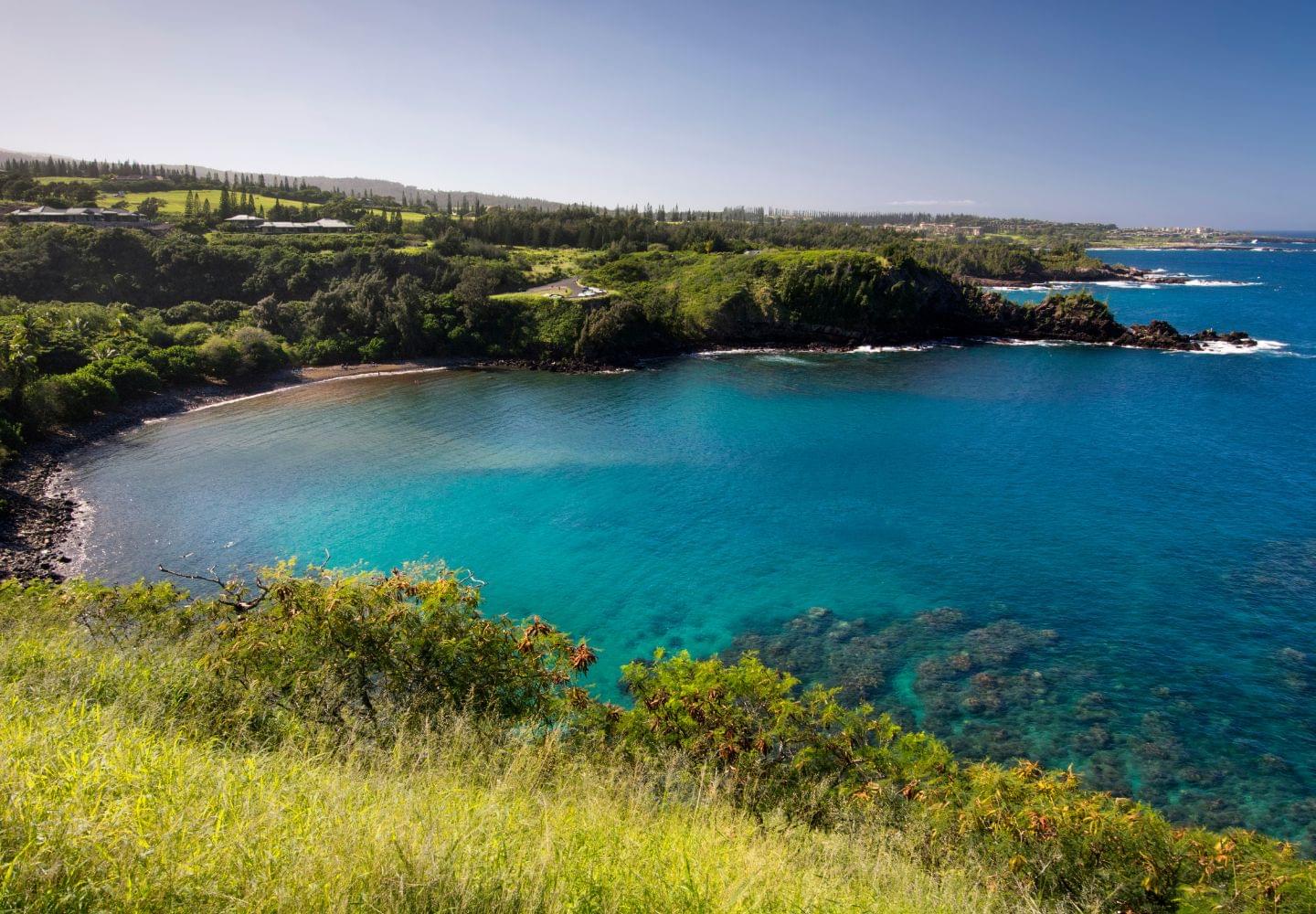 From protected coves perfect for beginners to offshore volcanic islets, snorkelers in Maui have tons of exciting sites to choose from. Head to Turtle Town on the southern coast to see endangered green sea turtles, underwater lava formations, angelfish, octopuses, and moray eels.
Honolua Bay Marine Life Conservation Area is also a fantastic choice. The sheltered bay is home to diverse sea life and is part of the Hawaiian Islands Humpback Whale National Marine Sanctuary. Plan your trip between January and March for the best chance of spotting migrating humpbacks.1
Molokini Crater makes a fantastic boat trip for those interested in venturing offshore. One of only three volcanic calderas on the planet, the islet has a vibrant reef, clear blue water, and abundant sea life.2
Snorkelers in Maui should also consider visiting Molokai, a nearby island where you can see Hawaii's longest fringing reef.3
Ari Atoll and Baa Atoll, Maldives
Why it's unique: swim with megafauna like whale sharks and mantas in one of the world's most diverse marine ecosystems
Easiest access: Europe, Middle East
Best time to go: December to April, June to November
Places to stay: Vilamendhoo Island Resort and Spa, Amilla Maldives Resort and Residences, Finolhu Resort Baa Atoll Maldives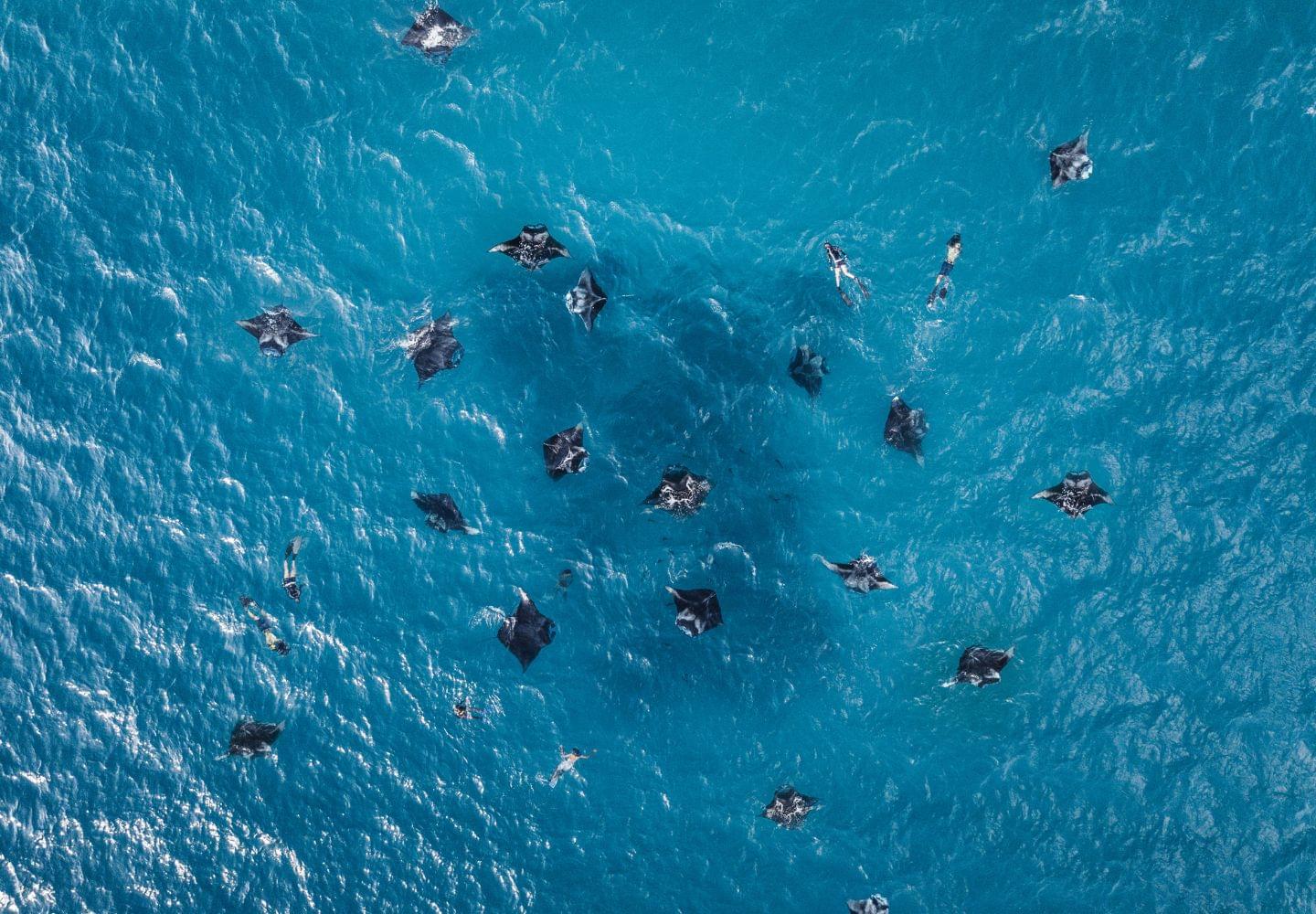 With 26 natural atolls and around 1200 islands and islets, the Maldives is a playground for snorkelers and scuba divers.4 Ari Atoll and neighboring Baa Atoll are snorkeling hotspots thanks to their large populations of whale sharks and manta rays.
Ari Atoll is also known for its easily accessible coral walls and shallow lagoons. The resort island of Vilamendhoo makes an excellent base for snorkelers, with shallow reef flats home to eagle rays, reef sharks, clownfish, and sea turtles.
Protected as a UNESCO Biosphere Reserve, Baa Atoll is another must-see destination for snorkelers who want to witness the world's largest natural manta ray feeding station.5
You can plan a snorkeling trip to the Maldives any time of year, but the period from December to April typically has calmer and drier conditions more suitable for watersports.
However, shifting weather patterns and lunar tides from June to November bring large numbers of zooplankton to Baa Atoll, especially Hanifaru Bay. If you want to see the area's famous manta ray feeding frenzy, consider planning your visit during these months.6
Ningaloo Reef, Coral Bay, Western Australia
Why it's unique: see whale shark and humpback whale migrations and Australia's largest fringing reef
Easiest access: Australia, New Zealand, Southeast Asia
Best time to go: year-round
Places to stay: Ningaloo Reef Resort, Mantarays Ningaloo Beach Resort Exmouth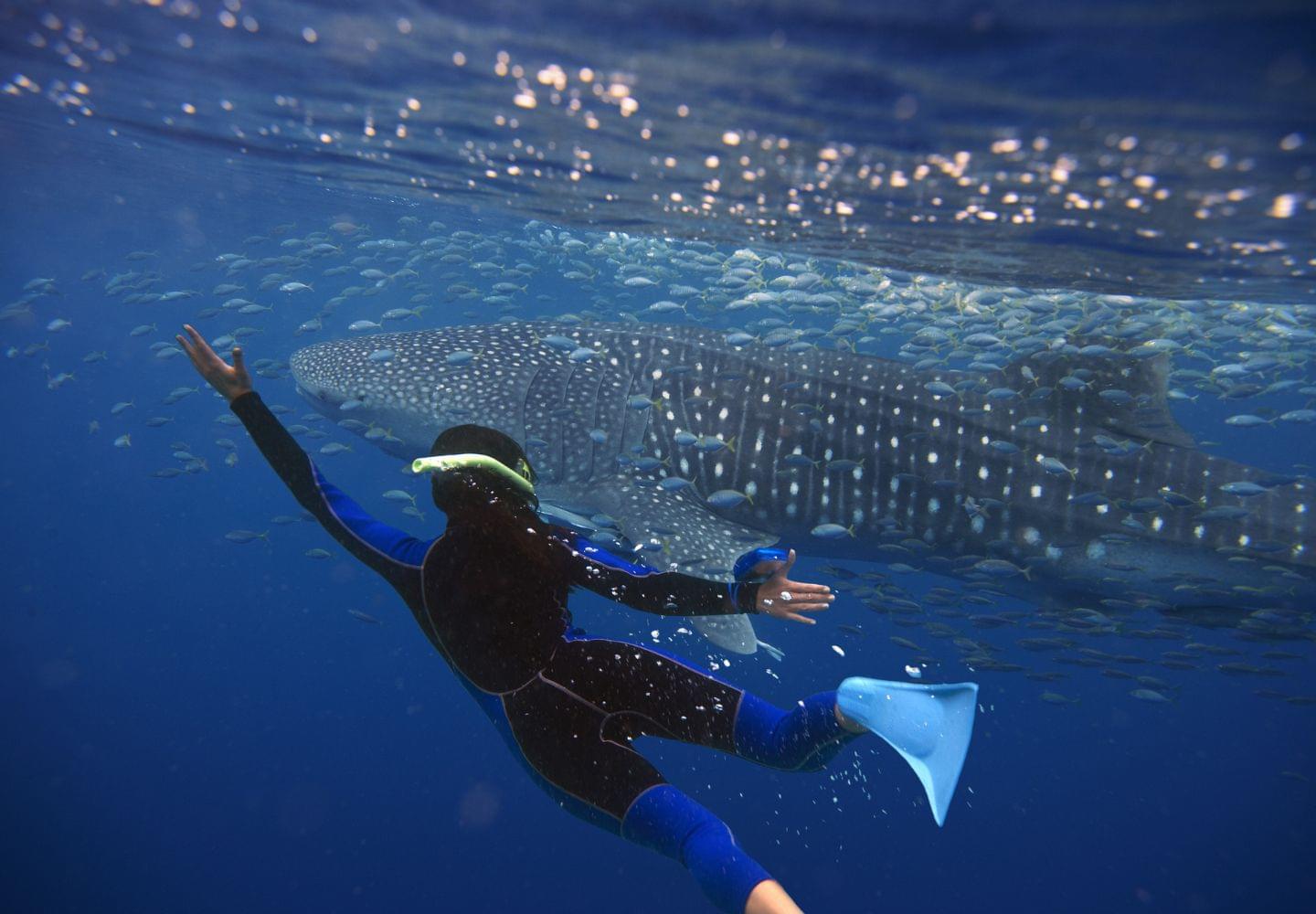 While the Great Barrier Reef often grabs headlines, Ningaloo Reef in Western Australia is also a worthy addition to your snorkeling bucket list. Much of the 186-mile-long reef lies in a protected marine park, and there is easy shore access to some of the area's top snorkel sites.
Just steps from Coral Bay's main beach, you can see some of the 300 species of coral and 500 species of fish that inhabit the area.7 A short boat ride will take you to sites like Blue Maze, where you can see reef sharks, turtles, large schools of fish, and the sailfin catfish, one of Ningaloo Reef's endemic species.
Coral Bay has excellent snorkeling and manta ray sightings year-round, but it's most famous for seasonal whale shark and humpback migrations. It's one of the only places in Australia where you can swim with both of these marine creatures.
Plan your trip from March to June to see whale sharks and between late June and October to spot humpbacks.8 We recommend booking a guided tour with a reputable company for the best experience.
Yucatán Peninsula, Mexico
Why it's unique: snorkel in diverse ecosystems, from sinkholes in the jungle to the world's second-largest barrier reef
Easiest access: USA, Canada
Best time to go: November to May
Places to stay: Las Casitas Akumal, Excellence Riviera Cancun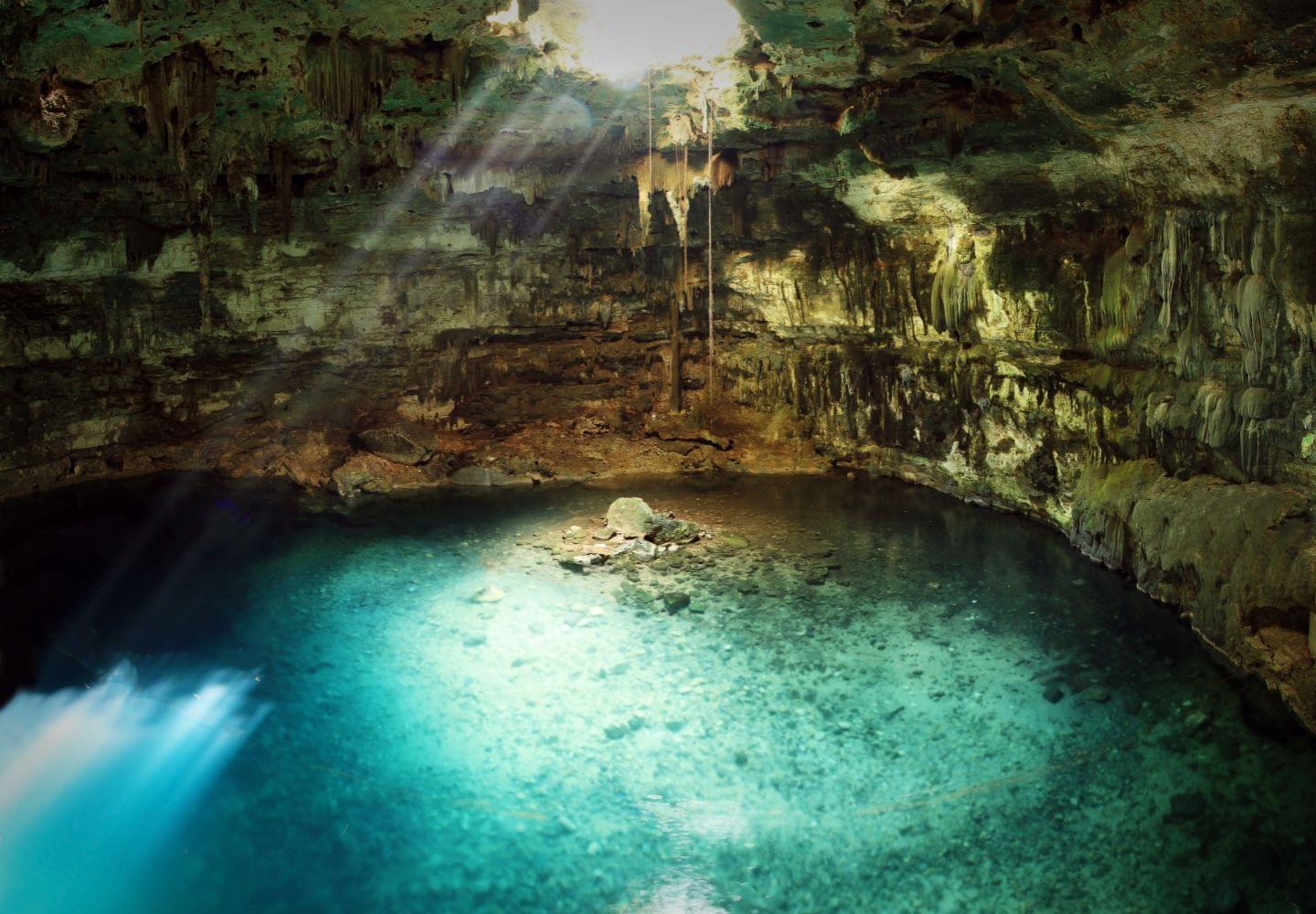 Mexico's numerous snorkeling sites are among the best places to snorkel in the Caribbean. Few other places on the planet pack so many different snorkeling experiences into such a small area.
In a single trip to the Yucatan, you can snorkel in flooded sinkholes known as cenotes and see unique sculptures at the Cancún Underwater Museum (MUSA). Top it off with a snorkeling trip to the Mesoamerican Barrier Reef, the second-largest barrier reef system in the world.9
With easy access from the United States and Canada and a dry season stretching from November to May, Mexico's Yucatan peninsula is one of the best winter snorkeling destinations for travelers from North America. However, snorkelers hoping to swim with whale sharks on Isla Holbox or Isla Mujeres should visit between mid-June and August.
Raja Ampat, West Papua, Indonesia
Why it's unique: the area has incredible marine biodiversity and is home to three-quarters of the world's known coral species
Easiest access: Australia, Middle East
Best time to go: November to March
Places to stay: Misool Eco Resort, Tabari Dive Lodge, Agusta Eco Resort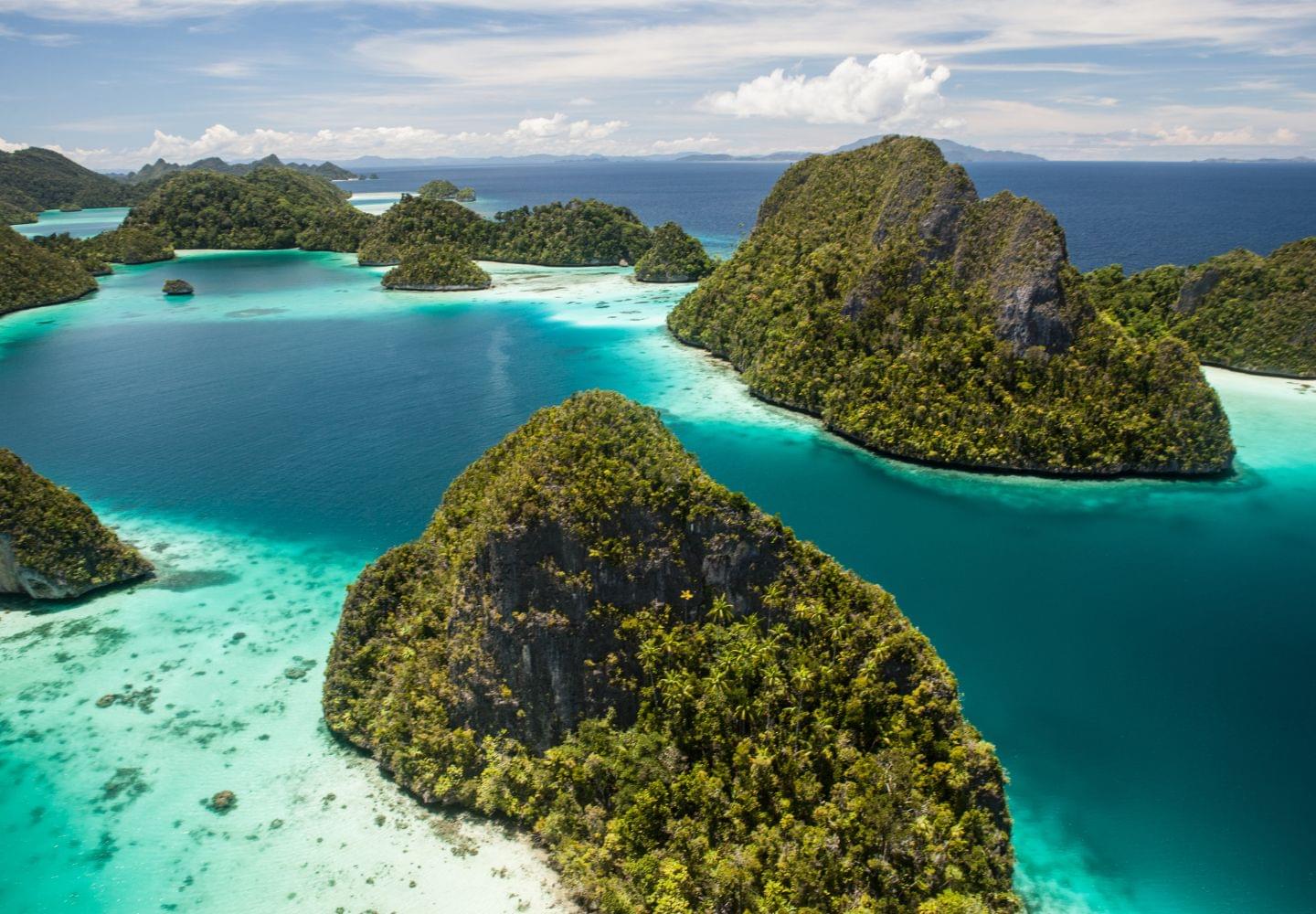 Located in the Coral Triangle, Raja Ampat has some of the greatest marine biodiversity on Earth. The archipelago is home to 75% of the world's known coral species and over 1,600 species of fish.10
Diverse and brightly colored sea life inhabits the area's extensive coral reefs, mangrove ecosystems, and seagrass beds. Snorkelers can view sea fans, urchins, giant clams, nudibranchs, snappers, barracuda, sharks, tuna, pygmy seahorses, dugongs, and more.
If you visit between November and May, you'll also be able to spot manta rays and whales who flock to the area to feed on plankton blooms.11
If you're looking for pristine reefs, consider heading to off-the-beaten-path locations like West Waigeo and Batanta. For easier access, try Friwen and Yenbuba Jetty on Mansuar.
Gam Island is another excellent spot for snorkelers, thanks to its extraordinary nudibranch population, coral reefs, and mangroves growing in crystal clear waters.
Ambergris Caye and Caye Caulker, Belize
Why it's unique: visit the largest coral atoll in the Caribbean and the famous Great Blue Hole
Easiest access: USA, Canada
Best time to go: December to May
Places to stay: Xanadu Island Resort, Weezie's Ocean Front Hotel and Garden Cottages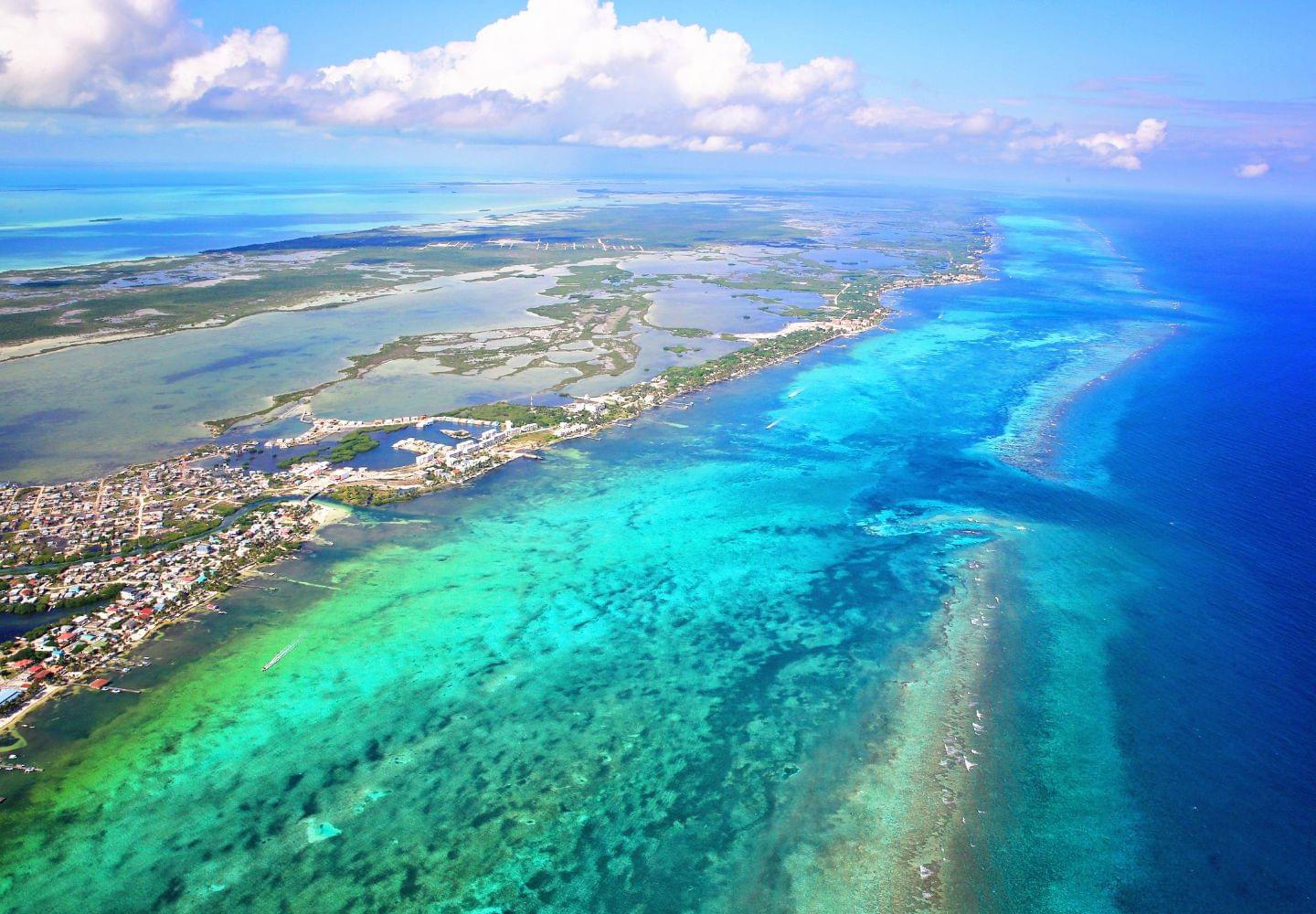 Ambergris Caye and Caye Caulker in the Central American country of Belize are fantastic Caribbean snorkeling destinations. Both islands are easily accessible from the mainland and have plenty of beginner-friendly sites within reach.
Hol Chan Marine Reserve is one of the most popular spots, with numerous guided excursions available from San Pedro on Ambergris Caye and from Caye Caulker. Snorkelers can see stingrays, nurse sharks, varied corals, and tropical fish.
If you have more time in Belize, plan a boat tour to the remote atolls. Turneffe Atoll is the Caribbean's largest coral atoll and home to diverse marine ecosystems. If you want to see the famous Great Blue Hole, take a trip to Lighthouse Reef Atoll (available from San Pedro on Ambergris Caye).
While you can visit the atolls on a full-day trip, you'll have the best experience if you stay a few nights at one of the onsite resorts, such as Off The Wall Dive Center & Resort.
Marsa Alam, Egypt
Why it's unique: snorkel with rare dugongs and a large population of spinner dolphins
Easiest access: Europe, Middle East
Best time to go: year-round
Places to stay: Hilton Marsa Alam Nubian Resort, Deep South Eco Lodge, The Oasis Dive Resort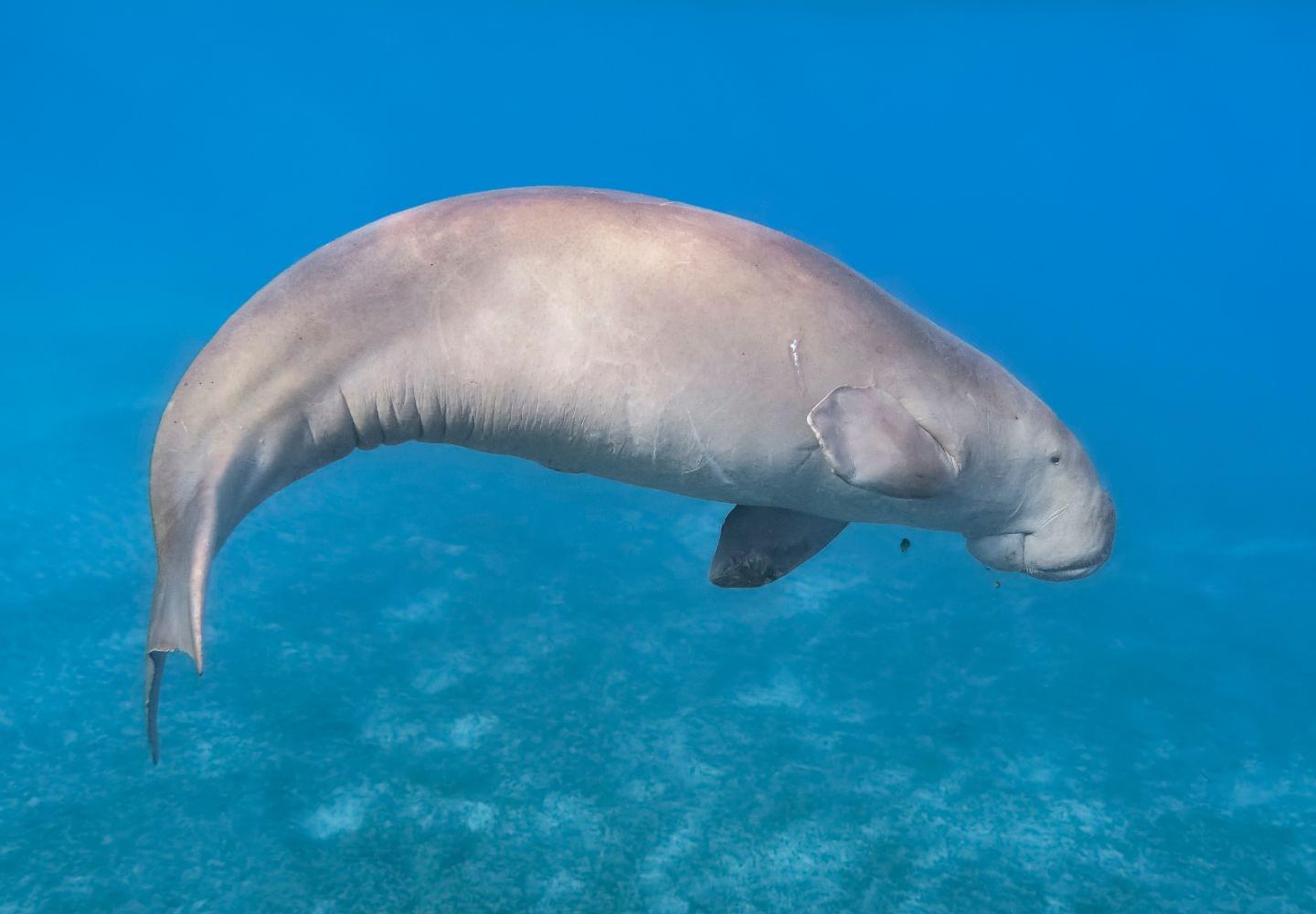 While Sharm El Sheikh is Egypt's most famous snorkeling and diving destination, Marsa Alam is every bit as stunning. The area around Marsa Alam has managed to stay off the typical tourist track for years and sees fewer crowds than other snorkeling spots along Egypt's Red Sea Riviera.
Abu Dabbab Bay is one of the best and most popular places to snorkel. The area features seagrass beds and coral reefs, providing a habitat for green sea turtles, giant clams, and bluespotted ribbontail rays. If you're hoping to encounter a rare dugong, consider booking a guided snorkeling trip to Marsa Mubarak.
Snorkeling with dolphins is another highlight in Marsa Alam. There are two main sites where you can swim with these marine mammals - Shaab Samadai (also known as Samadai Reef or "Marsa Alam Dolphin House") and Sataya Reef (also called "Dolphin House"). Since both are only accessible by boat, we recommend booking a guided tour like this full-day excursion to Sataya Reef.
Great Barrier Reef, Australia
Why it's unique: see the largest reef system on the planet, which is home to 10% of the world's fish species
Easiest access: Australia, New Zealand, Southeast Asia
Best time to go: May to October
Places to stay: Lady Elliot Island Eco Resort, Novotel Cairns Oasis Resort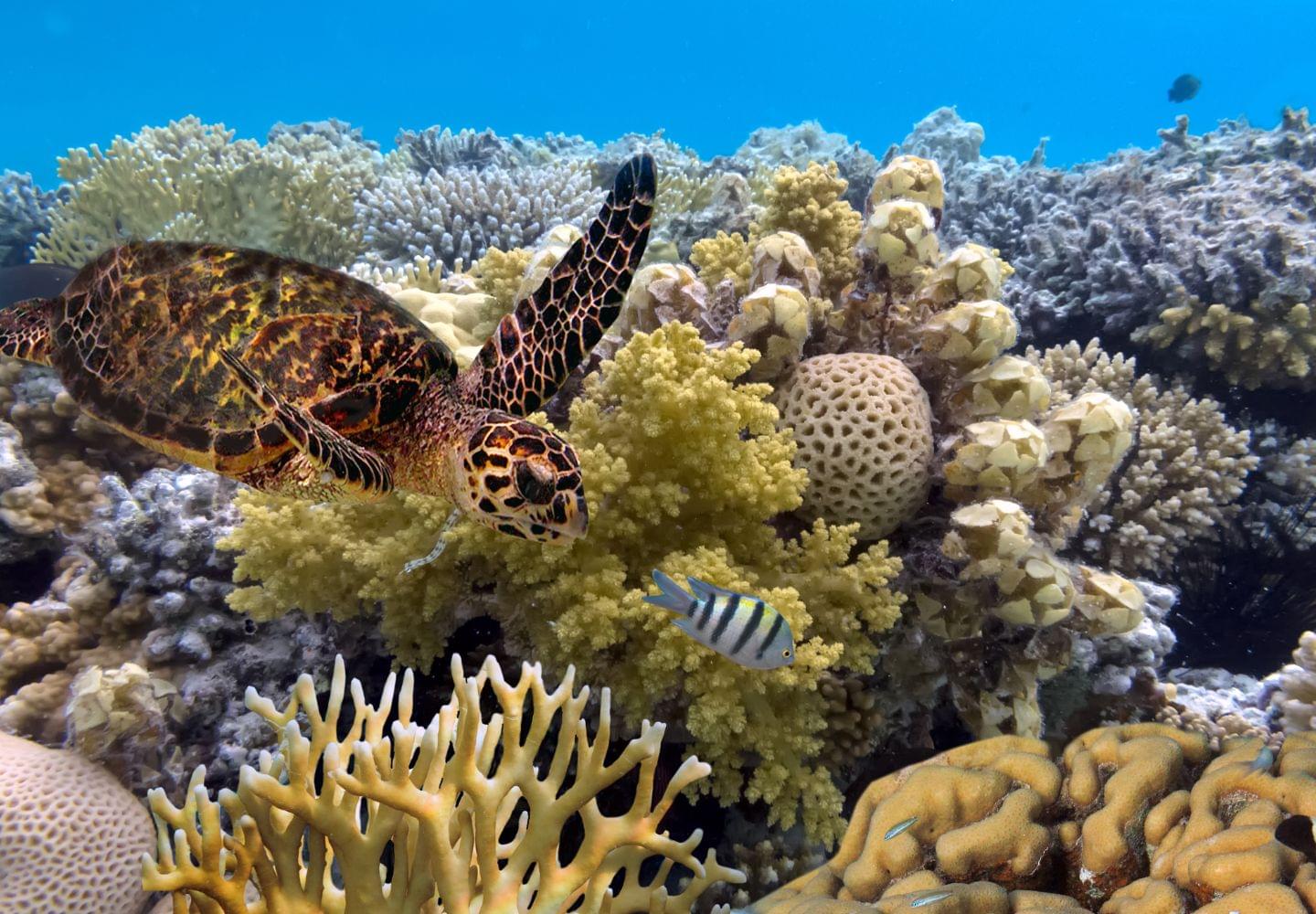 The Great Barrier Reef is the largest reef system on the planet and consists of nearly 3,000 individual reefs.12 While the reef has sadly experienced major bleaching events over the last 20 years, it's still worth visiting. Some estimates suggest the reef will be extinct by 2050, so now is the time to go.13
Lady Elliot Island is a top pick among snorkelers. The coral cay offers the chance to see coral outcrops and an array of sea creatures, including mantas, dolphins, starfish, sea turtles, and sharks.
Green Island near Cairns has abundant marine life and colorful coral gardens, with snorkeling accessible from the island's beaches. Head to the jetty (stay on the resort side for safety reasons) to spot stingrays, sea turtles, groupers, snappers, and rabbitfish.
Galápagos National Park, Galápagos Islands
Why it's unique: see endemic marine life you won't find anywhere else in the world
Easiest access: South America
Best time to go: November to May
Places to stay: Isamar Hotel, Galapagos Casa Playa Mann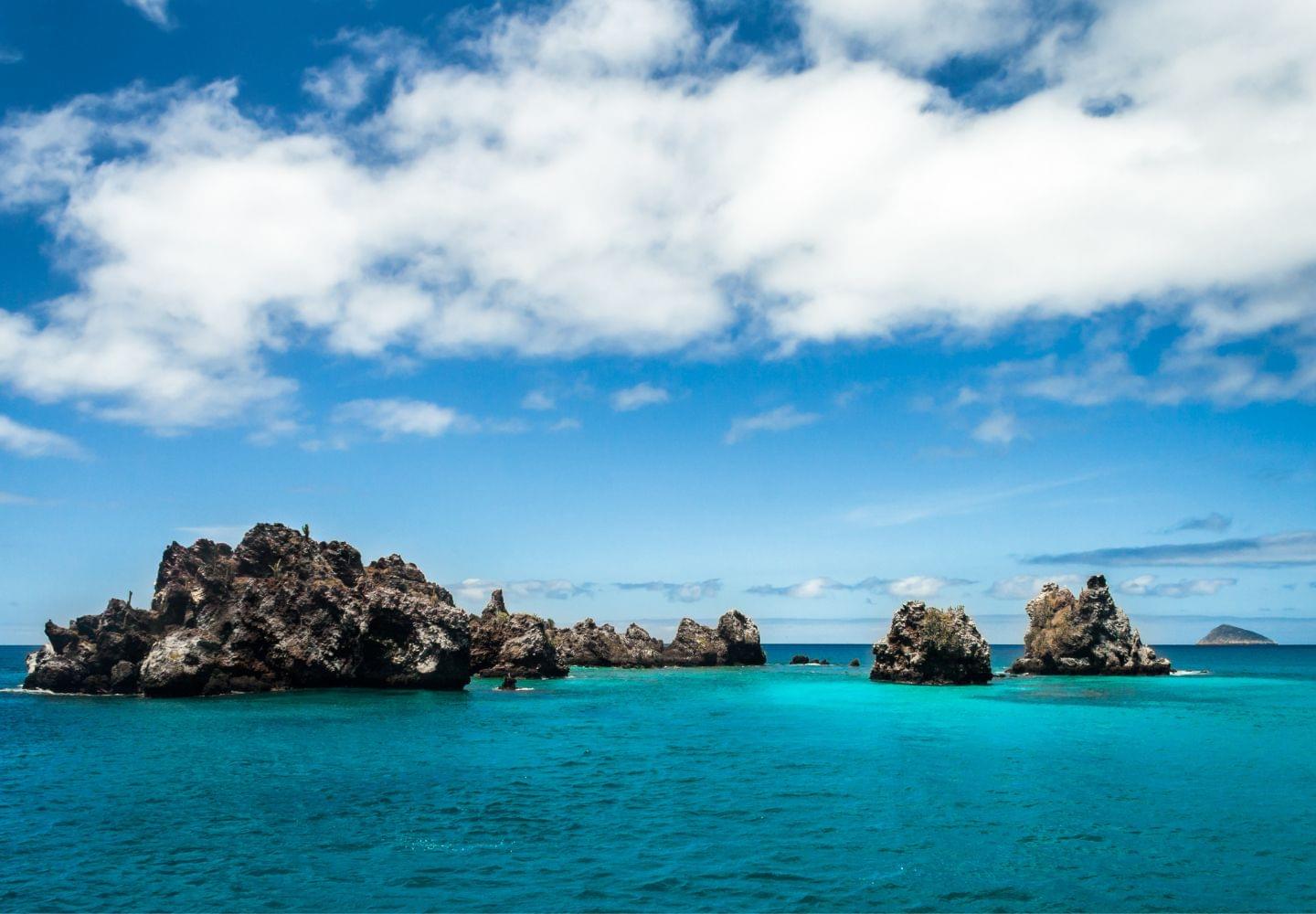 The Galapagos Islands are home to incredible biodiversity that attracts nature and wildlife enthusiasts to their remote shores. This isolated island chain is located around 600 miles off the coast of Ecuador and boasts some of the world's highest levels of endemism (species found nowhere else on the globe).14
The Galapagos archipelago is one of the rare places where you can swim with penguins in the wild. The islands of Isabela and Fernandina are some of the best spots to see penguins and flightless cormorants, as well as sea lions, rays, sea turtles, and marine iguanas.
Remote Floreana Island is another highlight, but it's best for experienced snorkelers due to the current. The best snorkeling is at Devil's Crown, an extinct volcanic crater. There is a wide variety of sea life, including hammerheads, whitetip reef sharks, spotted rays, mantas, sea lions, and colorful reef fish.
You'll need a permit and an authorized guide to visit most snorkeling spots in the Galapagos. The lagoon at Concha de Perla near Puerto Villamil, Isabela, and Darwin Bay in San Cristóbal are some of the best places you can experience on your own.
Snorkelers in the Galapagos can choose between a single-day guided trip or a multi-day snorkeling adventure featuring several top destinations around the archipelago.
Silfra Fissure, Iceland
Why it's unique: snorkel between two tectonic plates in a volcanic canyon
Easiest access: Europe, USA, Canada
Best time to go: year-round
Places to stay: Basalt Hotel, Austurey Cottages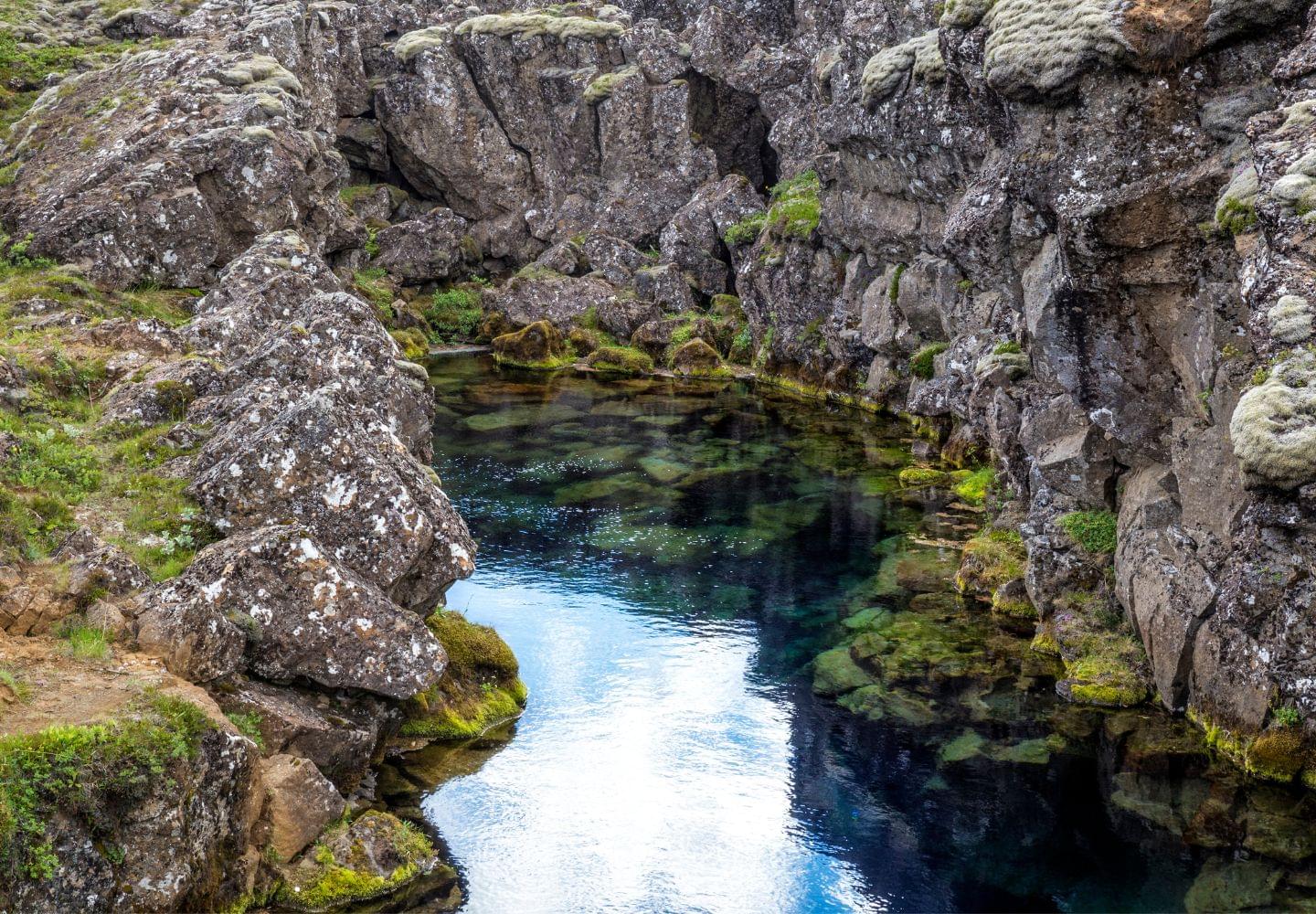 Located in Iceland's Thingvellir National Park, Silfra Fissure is the only place in the world where you can snorkel between two diverging tectonic plates.15 Since this boundary separates the North American and Eurasian plates, you'll effectively swim between two continents.
If your dream snorkeling trip includes tropical weather and palm-lined sandy beaches, this is not the right destination for you. However, if you want the unique experience of snorkeling in a volcanic canyon fed by crystal clear waters from the ​​​​Langjökull glacier, Silfra Fissure will not disappoint.
Snorkeling Silfra Fissure is only allowed with a licensed tour operator, so you'll need to book a guided excursion. All tours include a dry suit, but you should still expect to feel cold during the tour.
Bora Bora, French Polynesia
Why it's unique: get up close to blacktip reef sharks, stingrays, and tropical fish so numerous it feels like you're swimming in an aquarium
Easiest access: USA (West Coast & Hawaii), Australia, New Zealand
Best time to go: May to October
Places to stay: InterContinental Le Moana, Four Seasons Resort Bora Bora, Le Bora Bora by Pearl Resorts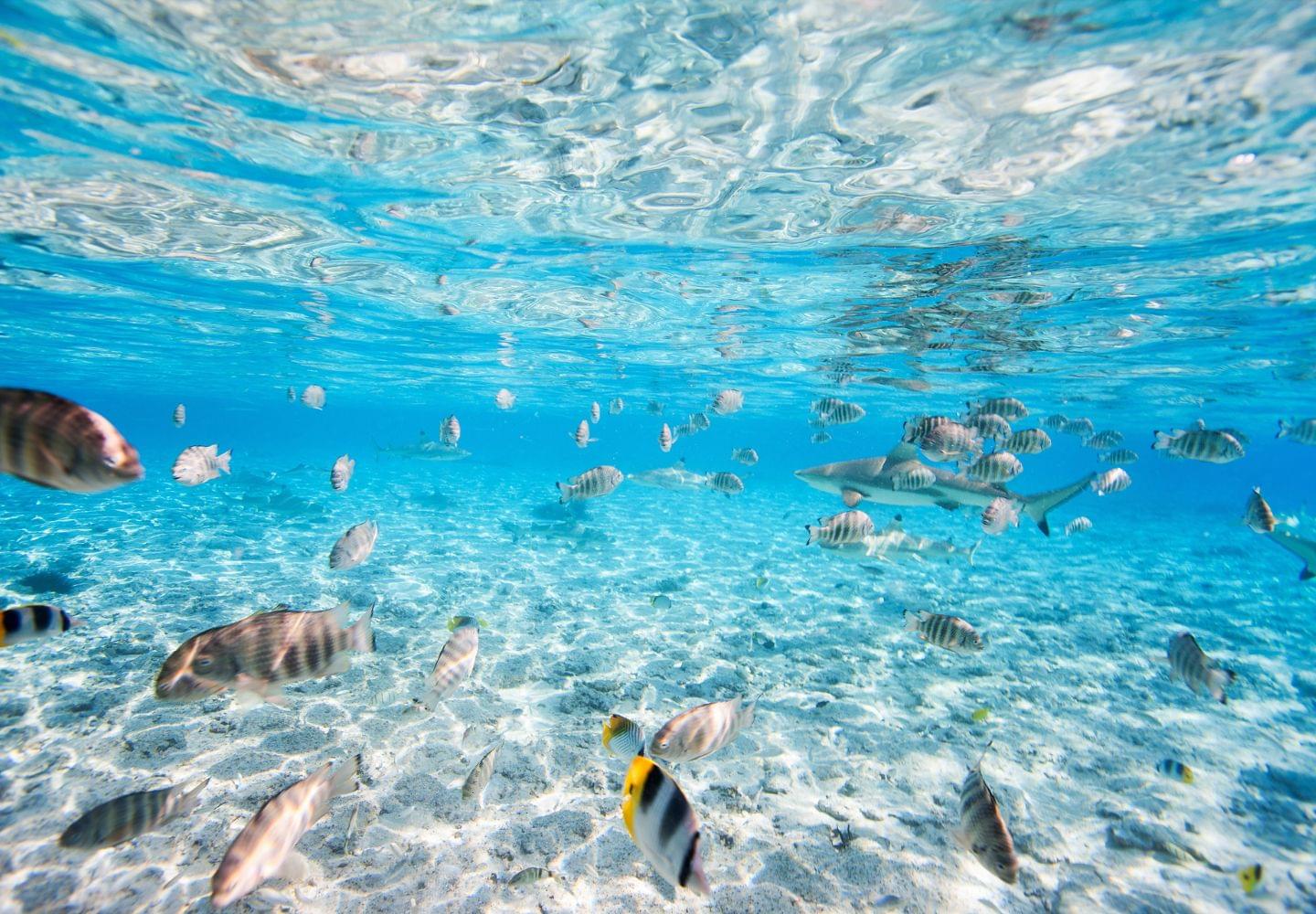 Bora Bora in French Polynesia is the epitome of tropical paradise. The turquoise waters, lush rainforests, basalt peaks, and overwater bungalows make this South Pacific island a dream getaway for travelers worldwide.
While the scenery above the water's surface is spectacular, Bora Bora is also one of the best places in the world to snorkel. The Inner Reef is a fantastic spot to see blacktip reef sharks, stingrays, and colorful fish. More adventurous snorkelers can explore the Outer Reef to see larger blacktip reef sharks and lemon sharks.
The shallow lagoon next to the Four Seasons Resort is filled with sea life, including triggerfish, wrasse, and stingrays. Another top spot is The Aquarium, located next to the InterContinental Le Moana Hotel. Here, you can kayak and snorkel among abundant marine life, like parrotfish, clownfish, anemones, moray eels, butterflyfish, and angelfish.
Andros Island, The Bahamas
Why it's unique: home to the world's largest concentration of blue holes and third-longest barrier reef
Easiest access: USA
Best time to go: December to May
Places to stay: Andros Beach Club, Small Hope Bay Lodge
It's hard to choose among The Bahamas' seemingly endless snorkeling spots, but Andros Island stands out as an incredible destination to add to your bucket list.
The Andros Barrier Reef is the world's third-longest barrier reef system, and much of it is a protected marine park. The island is also home to the largest concentration of blue holes on the planet.16
While more popular with divers, South Andros's blue holes are exciting places for experienced snorkelers to explore since reef fish often gather there to feed. Beginners and those more comfortable in shallow water can try snorkeling at Liben's Point and Central Park, sites known for their elkhorn and star corals.
While Andros' marine life and scenery are spectacular, one of the best parts about this destination is its easy access from the United States. Direct flights to Andros Town from Fort Lauderdale, Florida, take only 40 minutes.
Palawan, Philippines
Why it's unique: snorkel some of the world's most biodiverse reefs in the Coral Triangle
Easiest access: Australia
Best time to go: November to June
Places to stay: NoaNoa Island Resort, Coconut Garden Island Resort, Matinloc Resort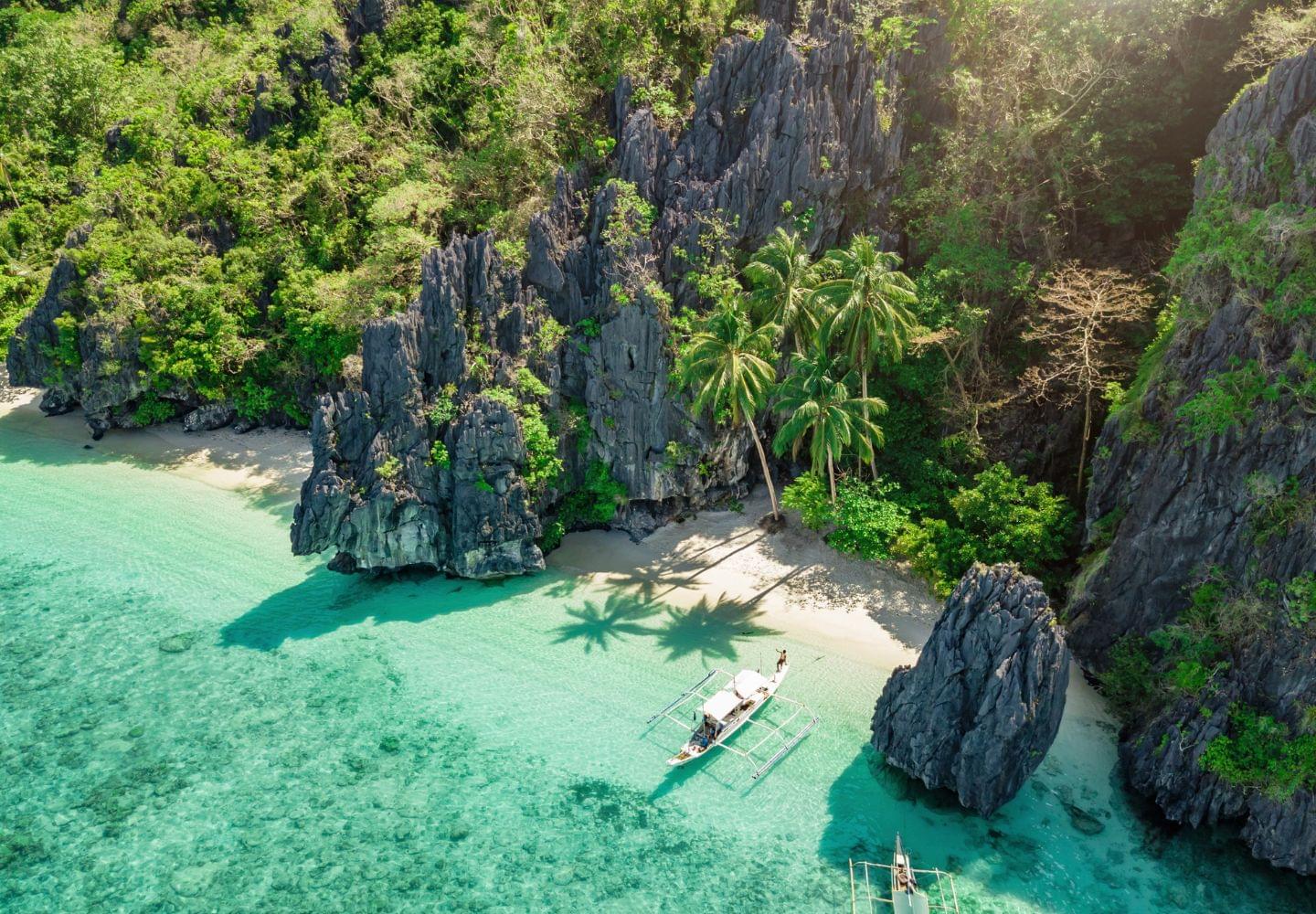 Part of the Coral Triangle, the waters surrounding the Palawan archipelago in the Philippines are brimming with sea life. The Palawan UNESCO Biosphere Reserve provides a habitat for 379 species of coral and marine animals like dugongs, whale sharks, and turtles.17
You'll find exciting places to snorkel throughout the archipelago, but Siete Pecados near Coron and Matinloc Island near El Nido are some of the best. These two hotspots have fantastic conditions, with so many fish in the water that it feels like you're snorkeling in an aquarium.
Private Noa Noa Island is another excellent choice with healthy reefs, but you can only snorkel there if you stay at the resort. Less exclusive is the remote island of Cacnipa (also spelled Cagnipa), a 45-minute boat ride from Port Barton. The island offers beautiful reef snorkeling right from the beach.
Snorkelers who want to see a WWII shipwreck can check out the East Tangat Gunboat Wreck near Tangat Island. The wreck starts at a depth of only 10 feet, making it accessible to snorkelers, scuba divers, and underwater photographers.18
Frequently asked questions
What do I need to bring on a snorkeling trip?
At a minimum, you'll need a mask, snorkel, and comfortable swimwear to go snorkeling (see which travel-friendly snorkel sets we recommend). Fins, fin socks, a snorkel vest, a swim buoy with an attached dive flag, a rash guard, sun protection, and a wetsuit may also be recommended or required depending on your snorkeling destination.
You can read more about the necessary gear and attire in our "What to wear snorkeling" article.
How should I prepare for my snorkeling trip?
Ahead of your trip, you should familiarize yourself with your destination, check the weather forecast, and pack accordingly. If you're booking any guided trips, see what kinds of equipment the tour operator provides and what you must bring for yourself.
It's also a good idea to make sure your snorkeling gear is in good working condition so you don't have any unpleasant surprises when you reach your destination. If you're buying new gear, purchase it with enough time to ensure it fits you well. Planning ahead will also give you time to test it at home and ensure everything works properly.
If you've been snorkeling before and are a confident swimmer, there's nothing specific you need to prepare physically. However, being in good overall health and physically fit will make the experience more enjoyable.
If you're new to snorkeling, take a look at our snorkeling tutorials that answer common questions among beginner snorkelers, such as:
---
Resources
Last updated 31 October 2023
This blog post contains affiliate links from Viator, Booking.com, and TripAdvisor, which means we receive a small commission on any sales made via those links.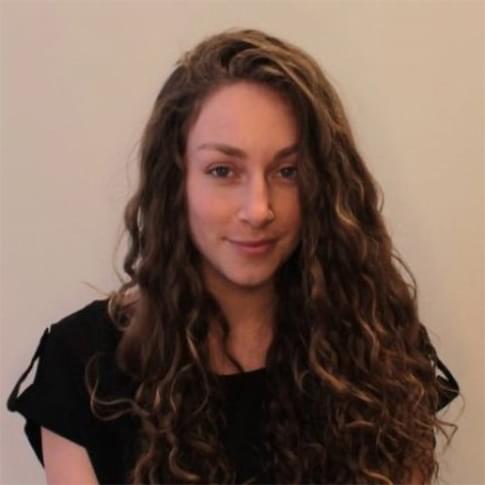 Rebecca Jambrovic