The best snorkeling in Coral Bay, Western Australia
Coral Bay is a sunny spot on the coral coast of Western Australia. The turquoise waters of the Ningaloo Reef offer a vibrant and healthy coral reef for snorkelers to enjoy small and large marine life.
---
Coral Bay sits along the world heritage Ningaloo Reef, between Carnarvon and Exmouth in Western Australia. The coral coast stretches for 186 miles (300 km), and much of it is in a protected marine park 1.
The warm sub-tropical conditions with cooler deep ocean waters help the large reef thrive. There are healthy coral, fish life, and large ocean dwellers that migrate through the area.
Ningaloo Reef is Australia's largest fringing reef, which means it comes right up to the shoreline. With easy access, snorkelers can walk into the water at many beach access points. Here you will see the 300 species of coral and 500 species of fish that call the area home 2. And unlike the Great Barrier Reef on the eastern coast, it is largely unhurt by bleaching.
Besides snorkeling, visitors can also fish, kayak, and go scuba diving from Coral Bay.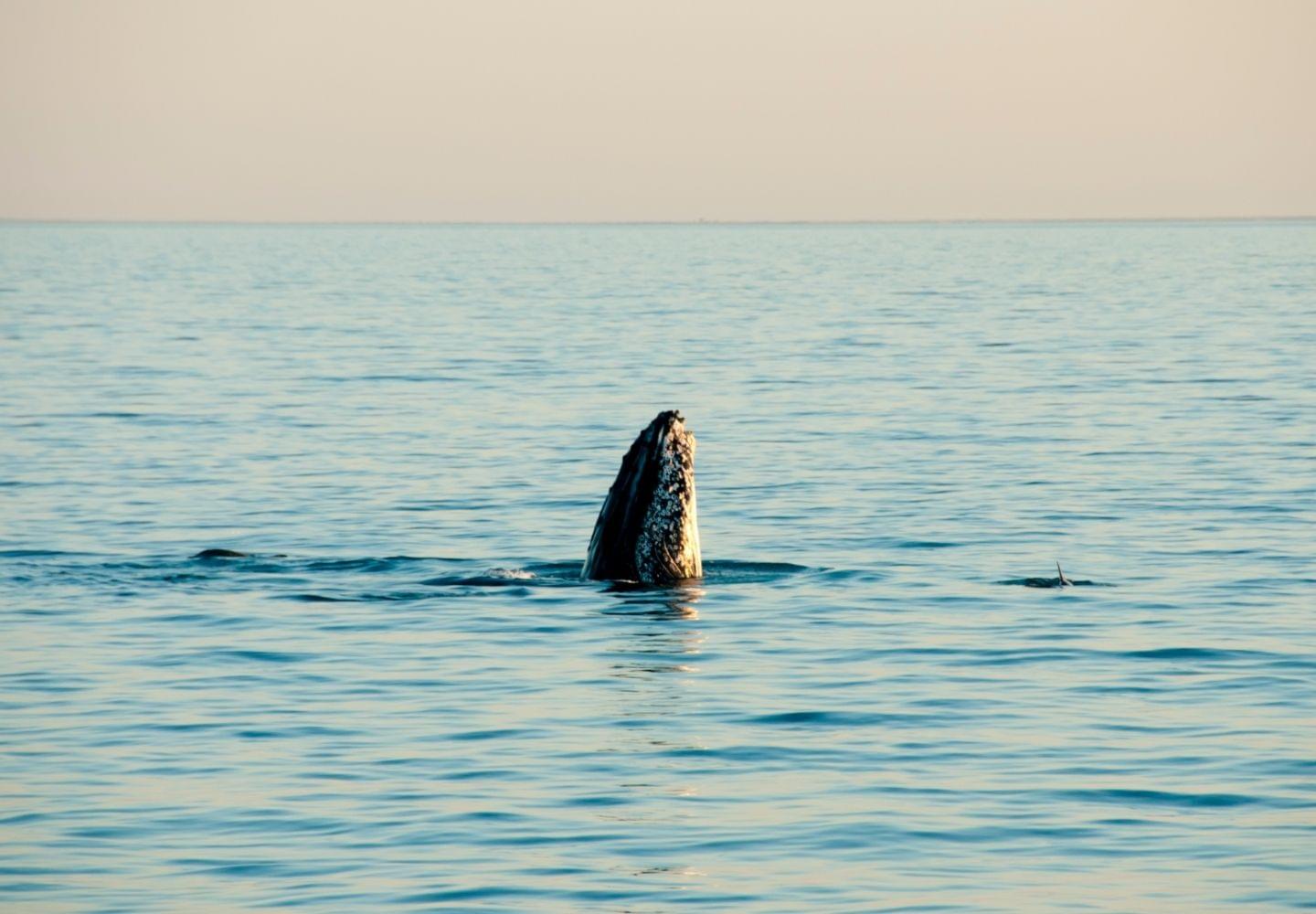 Many people will come in the fall to see the whale sharks or winter to see humpback whales migrating. A unique experience for many, these large, gentle creatures are easy to see on one of the day boat tours. Coral Bay and Exmouth are the only places in Australia where you can get in the water and swim with both of these animals up close.
Other large wildlife you will see often are sharks and manta rays. Tiger and bull sharks are some of the most common in the area, but accidents are rare. They can be easily seen from boats and will swim past snorkelers at certain spots.
You can find manta rays all year at Coral Bay, and half of the year in Exmouth 3. You may find them off the main beach, but boat tours to popular manta spots increase your chances.
Where to snorkel in Coral Bay
Main Beach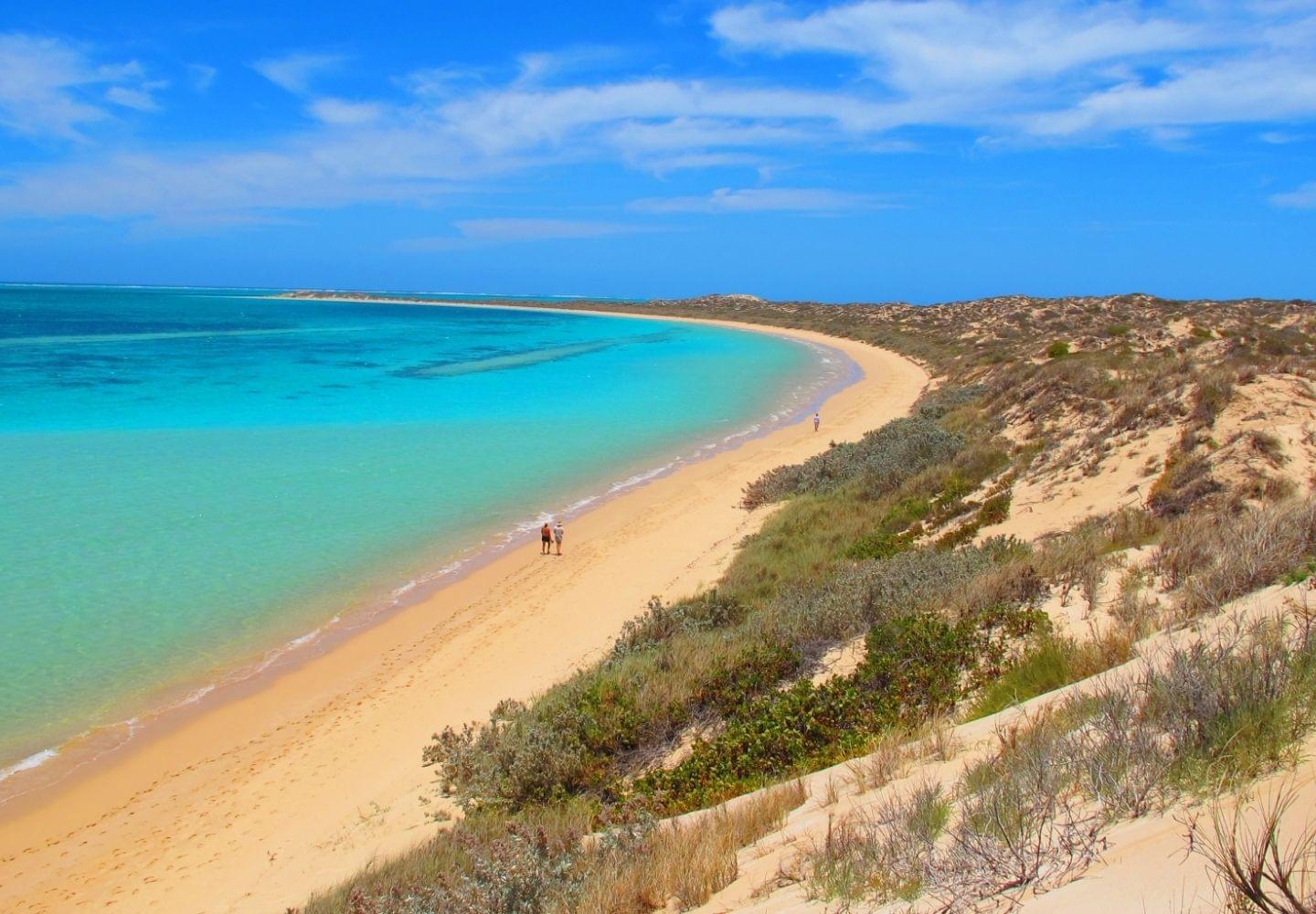 From Coral Bay's main beach, snorkelers can walk into the water and immediately access the reef. Once in, you can explore large coral formations that stretch along the reef in shallow water. Many cabbage corals make up the reef and parrotfish, wrasses, and angelfish are common.
While coral viewing, you will often spot sea turtles and octopuses looking for food. The turtles here are often very calm around snorkelers and don't swim away. This large area of coral reef can easily show you something new every time you visit.
Lavender Patch
This snorkel spot is a short walk from the main beach. You follow paradise beach to the left until you pass a rock wall formation. From there look for the markers that are in the water to help snorkelers find the corals.
It's popular for the large purple coral garden that is bright in the clear waters. Common marine life to see here are blue spot ribbon tails, puffer and porcupine fish, yellow spotted boxfish, nudibranchs, and parrotfish.
While many spots are easy to access by foot, day tours from Coral Bay can bring people to unique snorkeling spots that are a bit further out. For adventurous snorkelers, you can ask tour providers about locations for drift snorkels in areas with strong currents.
Asho's Gap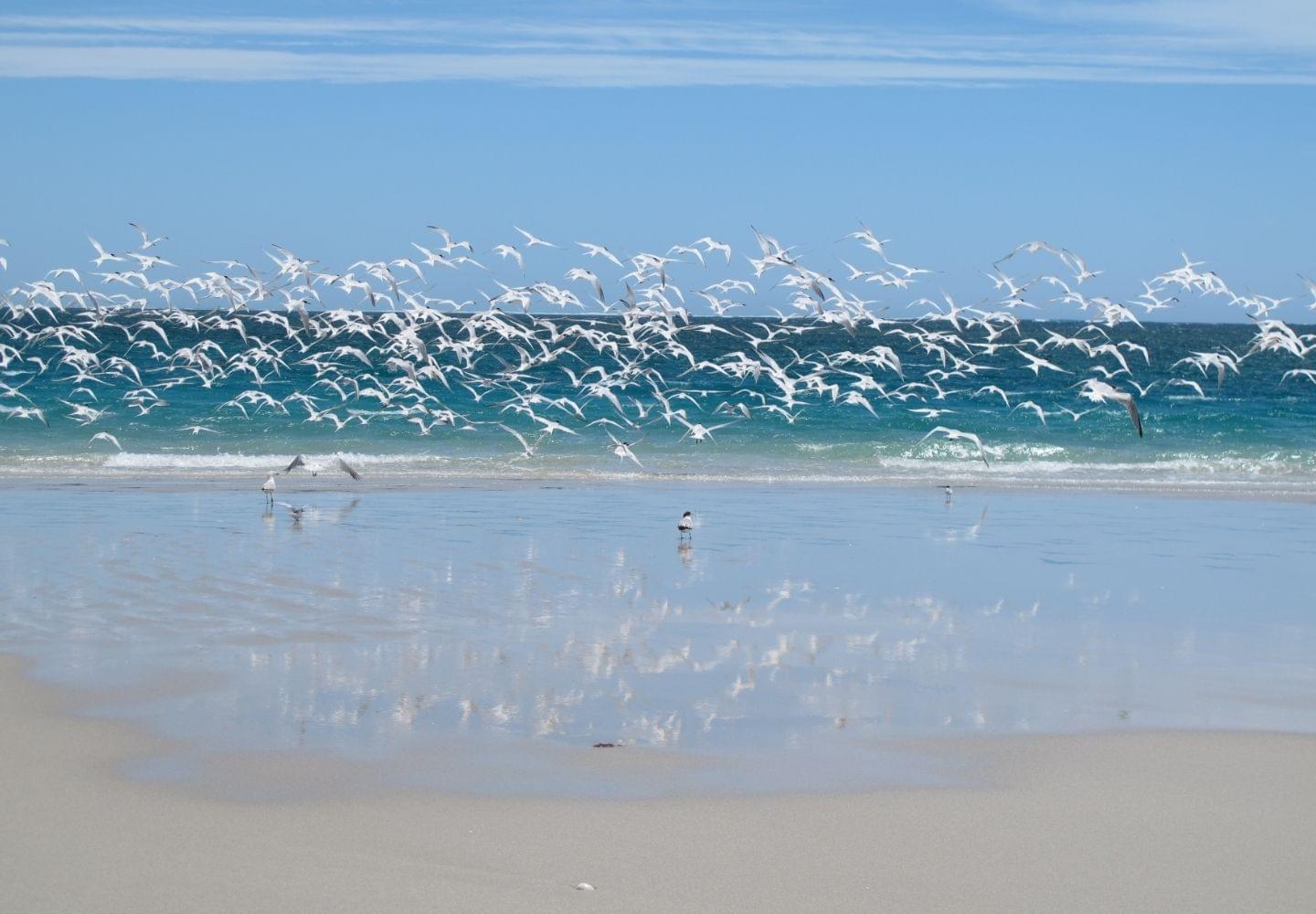 This is one of the best snorkeling spots and a popular dive site in Coral Bay. It is a short boat ride from the town. The current can be fairly strong to swim against and many grey reef sharks come to this area to have smaller fish clean their teeth.
Those who are nervous about sharks may want to avoid this spot. But these sharks are calm and comfortable around snorkelers.
There is also a large concentration of coral here that is popular with parrotfish, trevallies, and turtles.
Blue Maze
This site is about a 10-minute boat ride from the harbor, but it is great for all types of snorkelers as there usually isn't much current. There are many sandy patches with large coral gardens that reach up to the surface.
It's popular for its turtle cleaning station where you can see many green turtles and some loggerheads. Some blacktip, white tip, and grey reef sharks may also swim past you. Here you can easily find the sailfin catfish, a species endemic to Ningaloo reef, convict tangs, parrotfish, and large schools of fish.
Snorkeling with whale sharks and humpback whales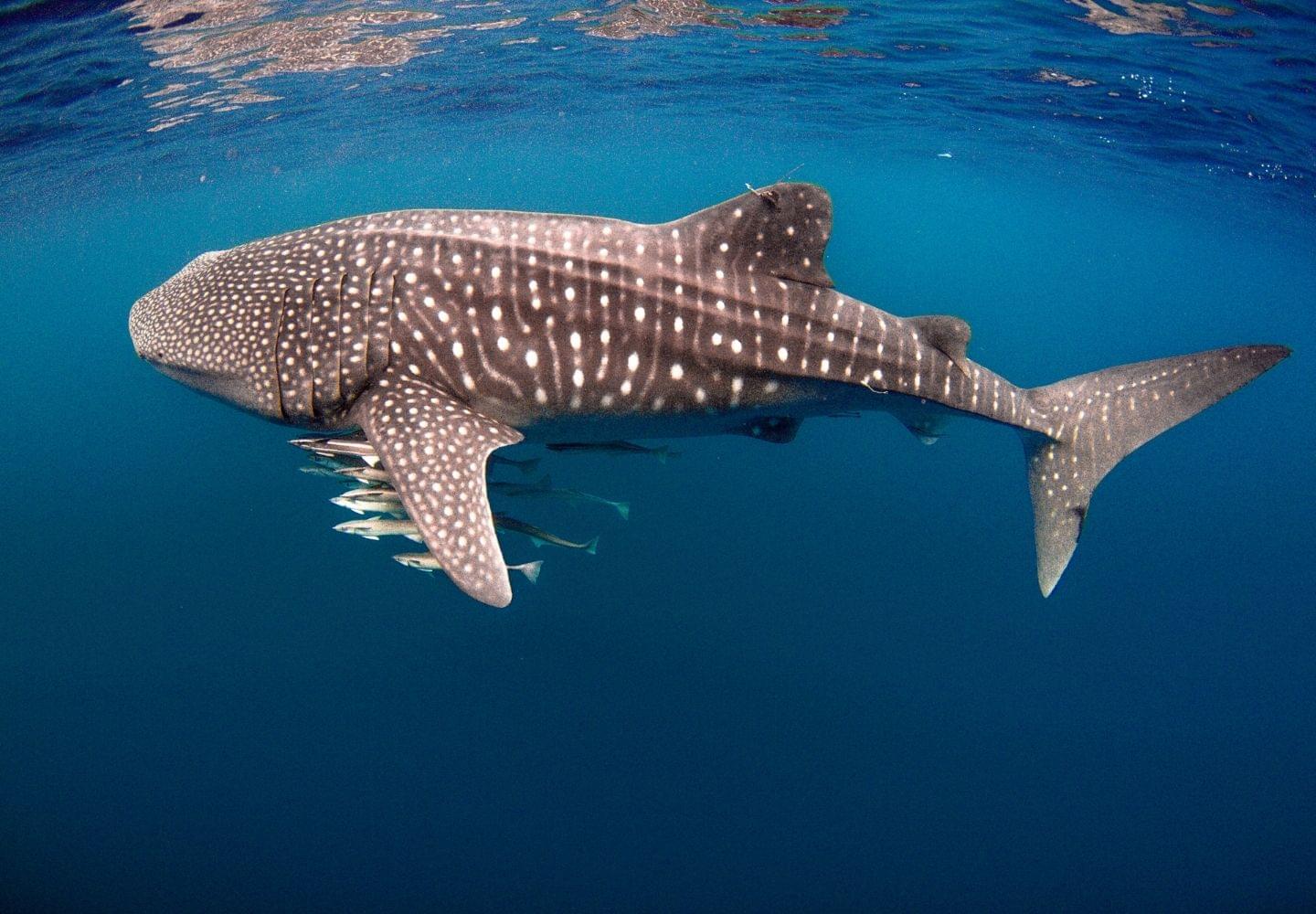 One of the main reasons snorkelers make their way to Coral Bay is to get a chance to do a whale shark tour. Whale sharks are the largest fish in the ocean. These amazing creatures migrate past the northwest of Australia every year from March to June 4 5. The ones you will typically see are juvenile males ranging from 16-26 feet (5-8 meters).
After the whale sharks, the humpback whales make their way up the coast from July to October. There are many places you can see them from the shore, but getting up close is incomparable. You can't get as close to the humpback as you can the whale sharks due to their larger size.
There are two companies in Coral Bay that you can book tours with, Ningaloo Reef Dive and Coral Bay Ecotours. They will take you out for a day of snorkeling and swimming with whale sharks and humpback whales depending on the season.
A spotter plane flies with the boats to help locate the sharks and whales from above. In Coral Bay, only seven snorkelers at a time can get in the water with them. Once in, you get to be up close and swim alongside these massive fish.
The whale sharks often stay close to the surface, making it easy for you to see and swim alongside them. Snorkelers can enjoy a few minutes in the water before their group switches with another. But most groups will have multiple chances to hop in again, as you rotate your time in the water.
Boats can only stay with the whale shark or whales for one hour before they have to go to another area. This helps minimize the stress the animals can feel around people and boats.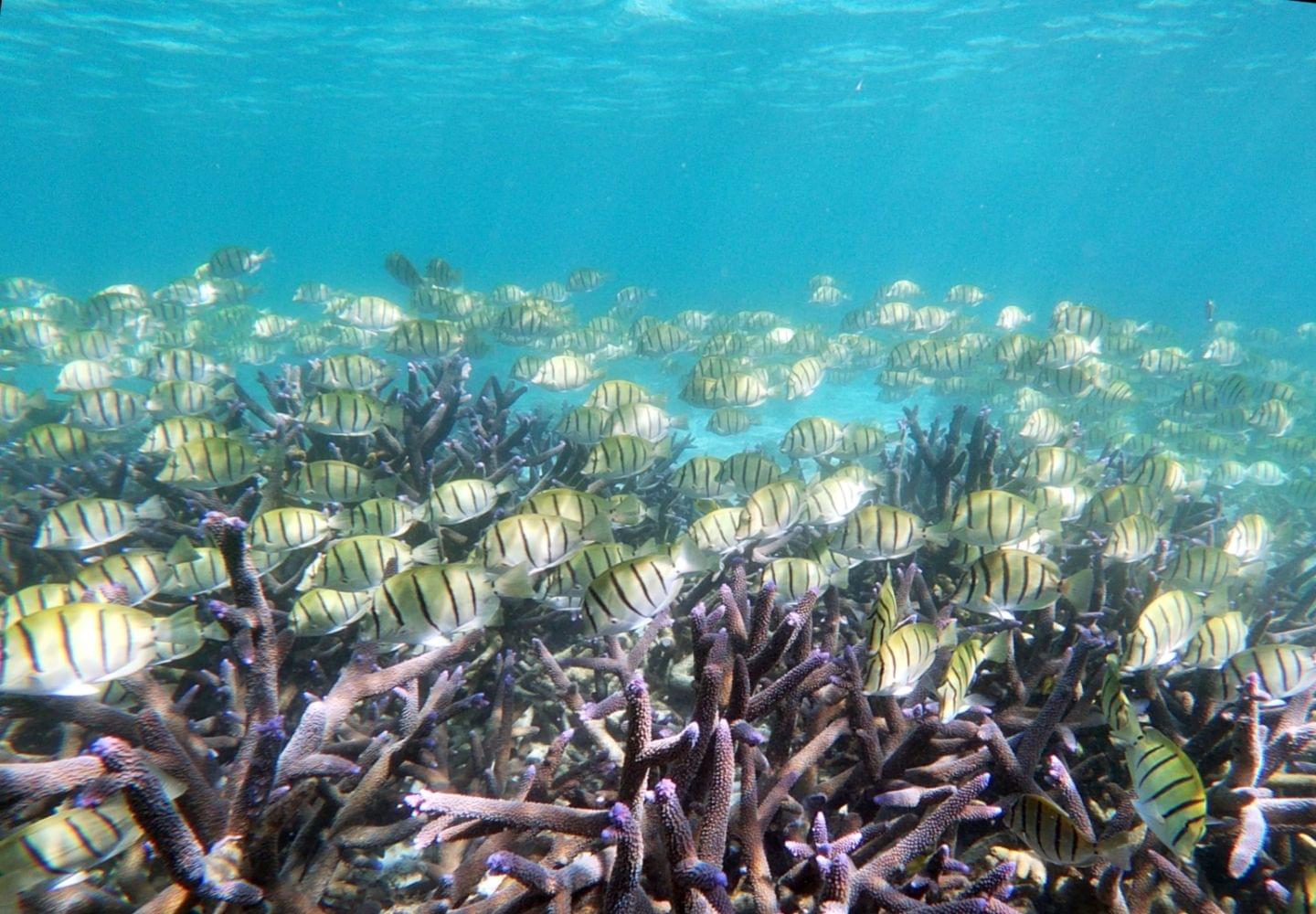 Coral Bay Snorkeling FAQ
How do you get to Coral Bay?
Coral Bay is about 2 hours south of Exmouth, but many will fly into the Learmonth Airport, located between the two towns. From there you can drive or get a bus to Coral Bay.
Coming from Perth by car is about a 12-hour drive. Many will take a road trip up the coast, stopping to see the many beautiful beaches along the way.
Where should you stay in Coral Bay?
Coral Bay is a small town that is busy with tourists most of the year. There are two hotels, a backpacker hostel, and a caravan park. You will want to book in advance as the accommodation options fill up fast.
What's the best time of year to visit Coral Bay?
Coral Bay has sunshine most of the year with temperatures ranging from 68 - 86 degrees Fahrenheit. The water temperatures can get to 66 degrees in winter, and those that get cold will want a wetsuit. In summer the water gets as warm as 82 degrees (1). There are plenty of fish, manta rays, and octopuses to see throughout the year and turtles will lay their eggs from November to March (canarvon).
The biggest deciding factor for many is whether you want to see the whale sharks (March to June) or humpback whales (July to October) when they pass through.
What should I bring with me when snorkeling in Coral Bay?
You should bring a mask, fins, and snorkel with you, or you can rent it from one of the local shops. Bringing your own gear helps you stay more comfortable while in the water and prevent gear malfunctions.
Learn more about picking your own travel snorkel set in our guide here.
If you are going in the winter, you may want a 3mm or 5mm wetsuit. Any time of year, a rash guard is a good option in Australia to protect you from the strong UV rays.
Having the right swimwear will keep you protected from the sun and comfortable in all climates. See our list of all the essential equipement and the right clothes for snorkeling here.
Conclusion
Coral Bay sits on the healthy Ningaloo Reef and has many colorful fish and corals that live right off the main beach.
Snorkelers can walk right into the waters to enjoy the local species, or they can hire a tour boat to see special spots, manta rays, and sharks.
The highlight of the area is the annual whale shark and humpback whale migrations. Snorkelers can get in the water with these large ocean creatures and enjoy all the area has to offer.
References
Last updated 20 August 2021
Table of contents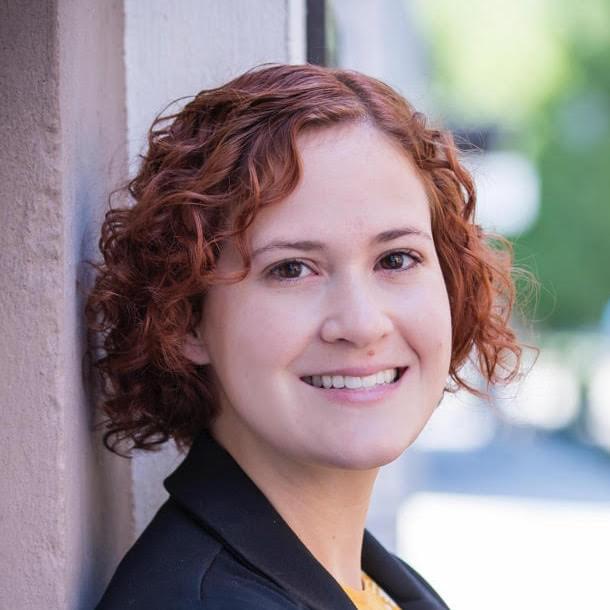 Liz Meyer