The best snorkeling in Guadeloupe
With numerous marine reserves and stunning snorkeling beaches, Guadeloupe offers exciting underwater adventures. Here are the islands' best snorkeling spots.
---
Located between Montserrat and Dominica, Guadeloupe is a French overseas region with more than 12 Caribbean islands and islets. With picturesque beaches, calm waters, and the largest coral reef in the Lesser Antilles, Guadeloupe is a fantastic destination for snorkelers.1
Mainland Guadeloupe consists of two islands separated by an inlet: Grande-Terre and Basse-Terre. The rest of the archipelago includes the smaller islands of Les Saintes, Marie-Galante, and La Désirade, as well as several uninhabited islets.
Each of these islands offers something unique, but some have much better places for snorkeling than others. Here are the best snorkeling sites in Guadeloupe.
Plage du Pain de Sucre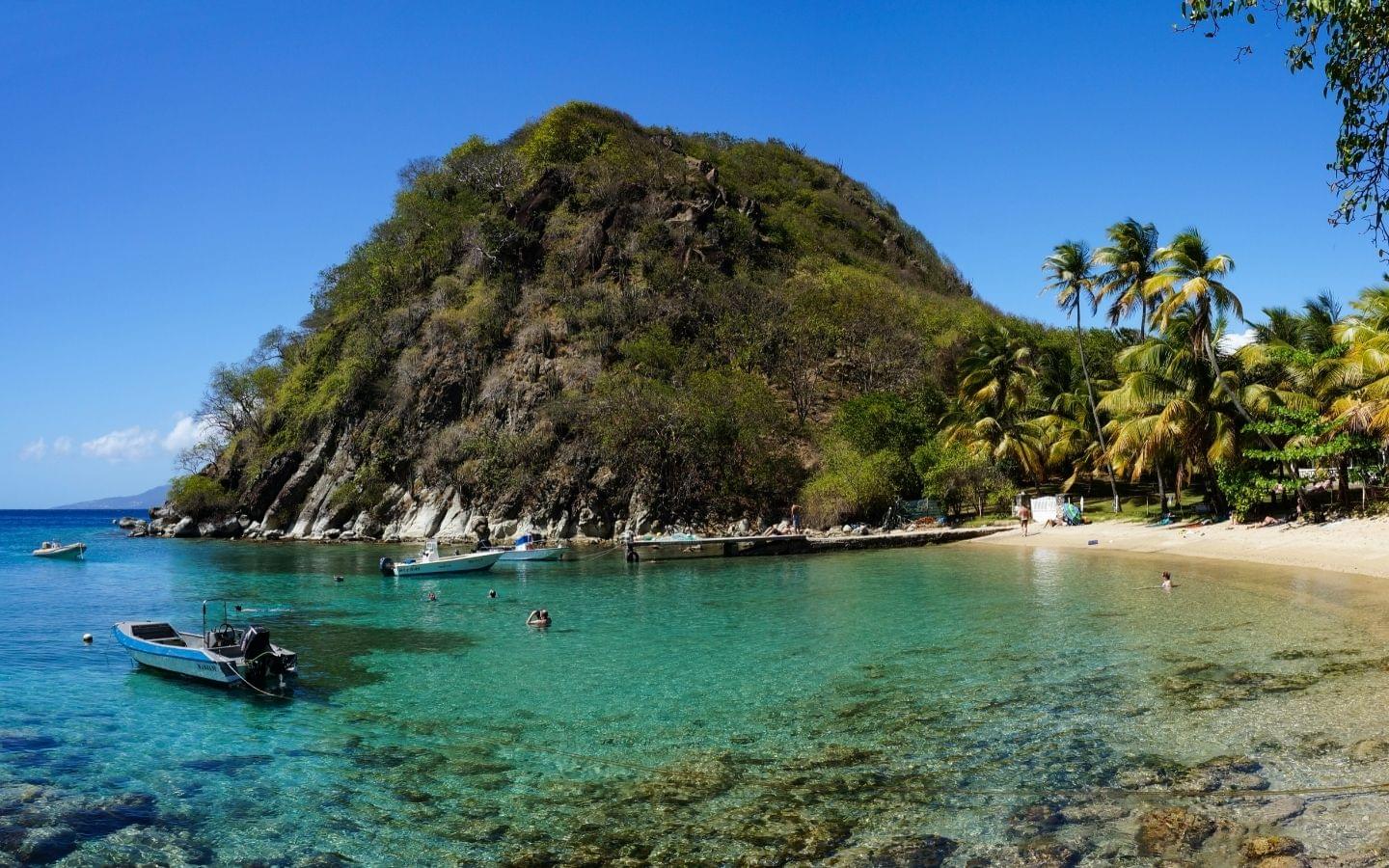 This small, palm-lined beach is an excellent destination for snorkelers and scuba divers. Located on Terre-de-Haut in Îles des Saintes, Plage du Pain de Sucre offers healthy corals and clear waters with good visibility.
Head to the rocky outcrops on the sides of the bay for the best snorkeling and richest sea life. You'll have the chance to see sponges, colorful sea fans, flamingo tongue snails, and numerous tropical fish.
Calm waters and easy access from a sandy beach make Pain de Sucre a good snorkeling spot for beginners, but be careful if you venture into the rocky areas. Watch out for sea urchins when getting in and out of the water.
If you're not staying on Terre-de-Haut, you'll need to take a boat trip from the main islands. Once you reach the port, it's about a 40-50 minute walk to Pain de Sucre beach. Plan to arrive before 10am, as this small beach fills up quickly.
While you're on the island, you should also consider exploring Anse Crawen and Anse Mire. The two sites are both top snorkeling beaches in Les Saintes with beginner-friendly conditions.
Pigeon Islands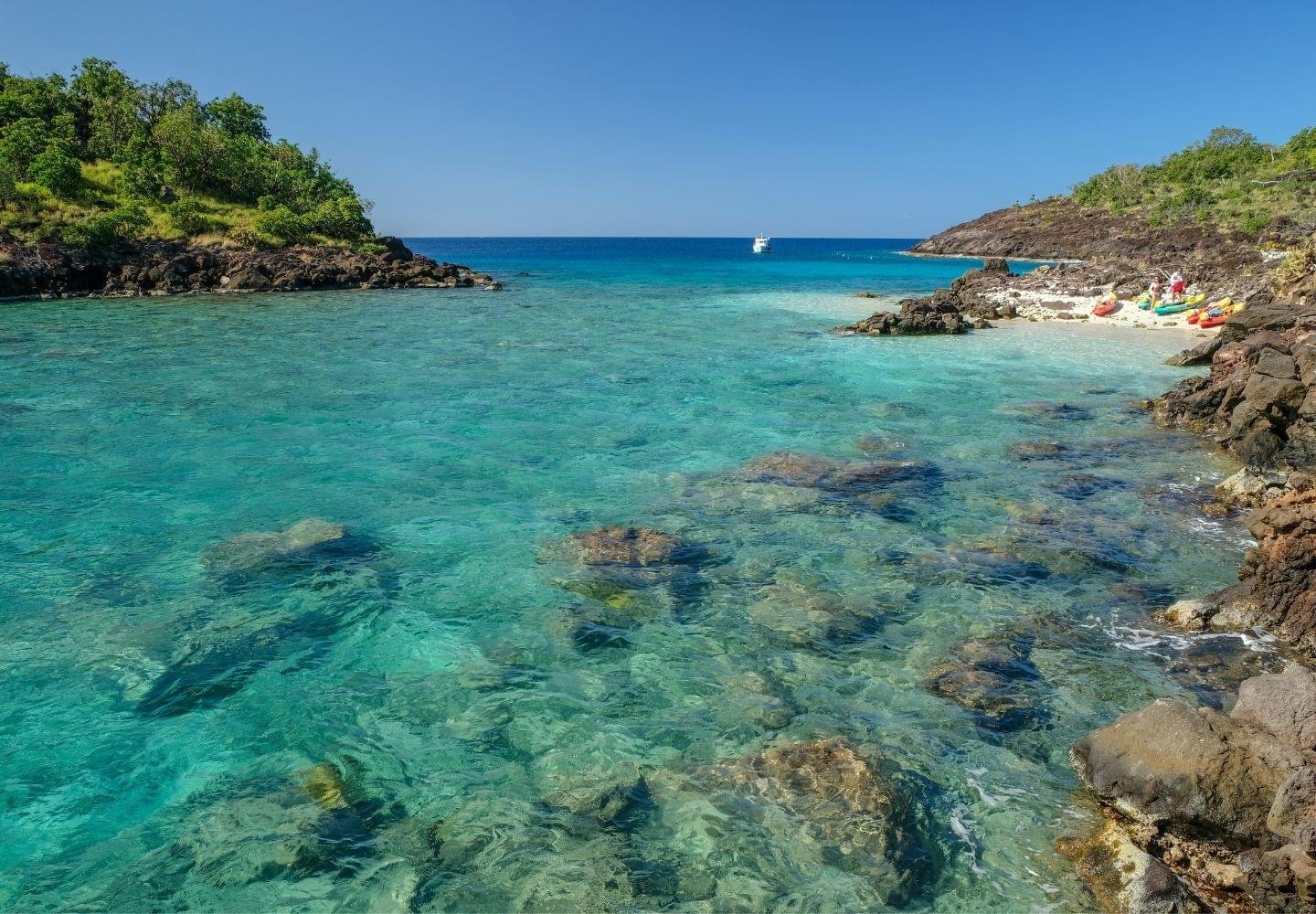 Surrounded by the Jacques Cousteau Reserve, Guadeloupe's Pigeon Islands (îlets Pigeon) are fantastic places to explore the underwater world. Although it can get crowded, the rich sea life makes this spot worth a trip for snorkeling and scuba diving enthusiasts.
The clear waters are home to coral gardens with striking elkhorn and staghorn corals. Snorkelers can also view sponges, barracudas, sea turtles, parrotfish, angelfish, and butterflyfish. In addition to sea creatures, keep an eye out for an underwater statue of Jacques Cousteau, who campaigned for the protection of this diverse marine environment.2
Pigeon Islands is not the best snorkeling destination for beginners since you'll need to be mindful of boat traffic. It's also important to use caution and avoid touching or disturbing the seabed in the protected national park.
Unfortunately, the popularity of this site combined with global warming has affected the health of the area's corals. However, most snorkelers still enjoy their visits.
Getting to Pigeon Islands requires a boat ride or kayak trip. Most excursions and day trips leave from Plage de la Malendure, a beach in the coastal town of Bouillante. If you'd prefer to skip the boat ride, you can stay at Malendure and look for sea turtles grazing the seagrass beds.
Plage de Sainte-Anne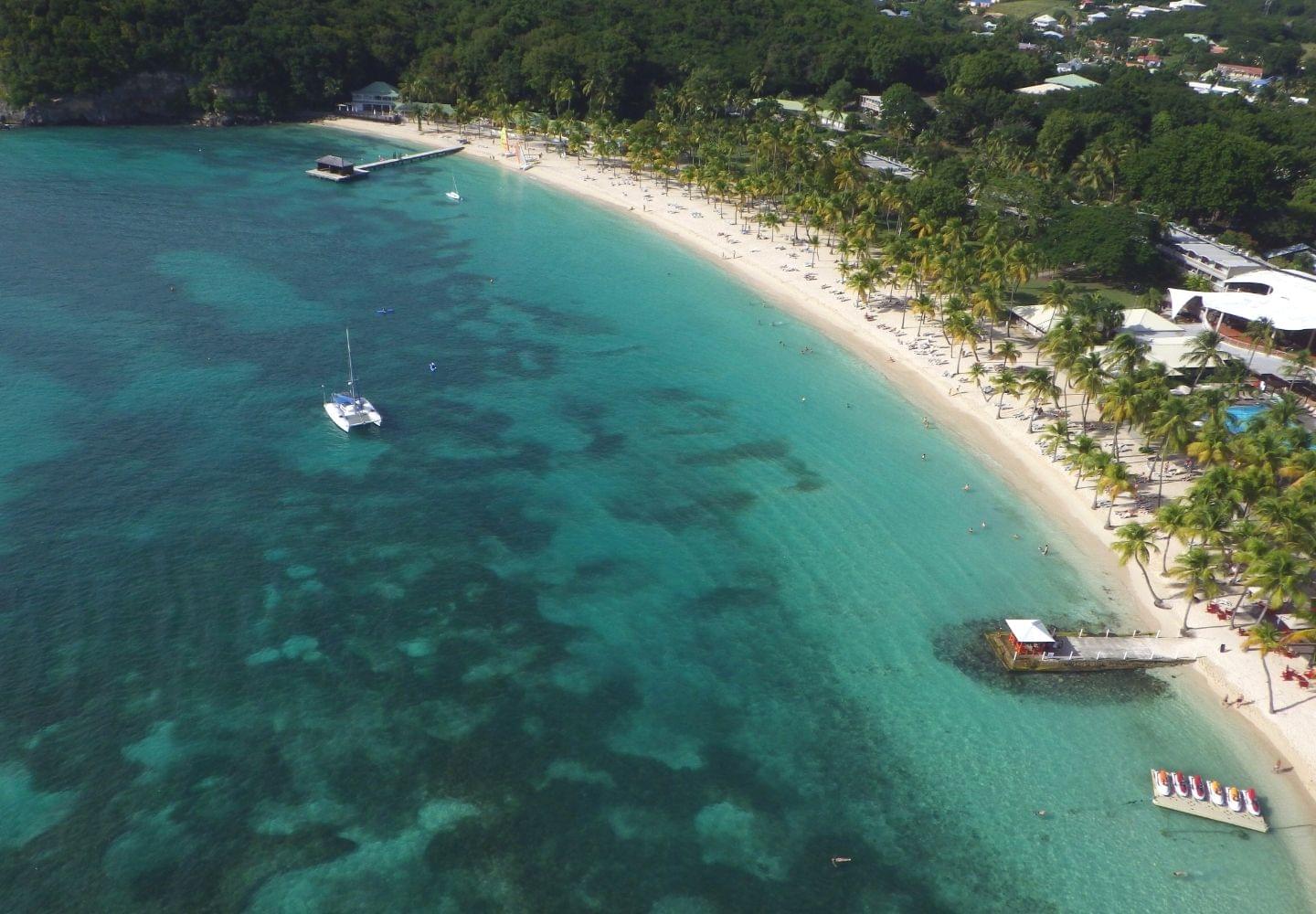 Plage de Sainte-Anne, or St. Anne Beach, is one of Guadeloupe's best beaches. The waters are shallow and calm thanks to the protective coral reef, making this snorkeling spot a perfect fit for beginners and families with young children. While the seabed is not as interesting as some of Guadeloupe's offshore snorkeling sites, Plage de Sainte-Anne is an excellent choice if you want to go snorkeling right from the beach.
There are various amenities on the beach and in the lively town of Sainte-Anne. With open markets, beach bars, restaurants, chair and umbrella rentals, and water sports rentals, you'll have plenty to do after your snorkeling outing.
Grande Cul-de-Sac Marin
Protected as a UNESCO Biosphere Reserve, Grande Cul-de-Sac Marin makes an exciting place to snorkel and see marine life. The reserve contains numerous coral islets and a coral wall, with plenty of sea creatures in the crystal-clear waters. From mangroves to coral reefs to a shallow lagoon, you'll have plenty of diverse ecosystems to explore.
Grande Cul-de-Sac Marin lies off the coast of the main islands Grande-Terre and Basse-Terre. Since you'll need a boat to get there, you may want to book a guided tour, such as this full-day swimming and snorkeling trip. Most tours and boat trips depart from Sainte-Rose on Basse-Terre.
Petite Terre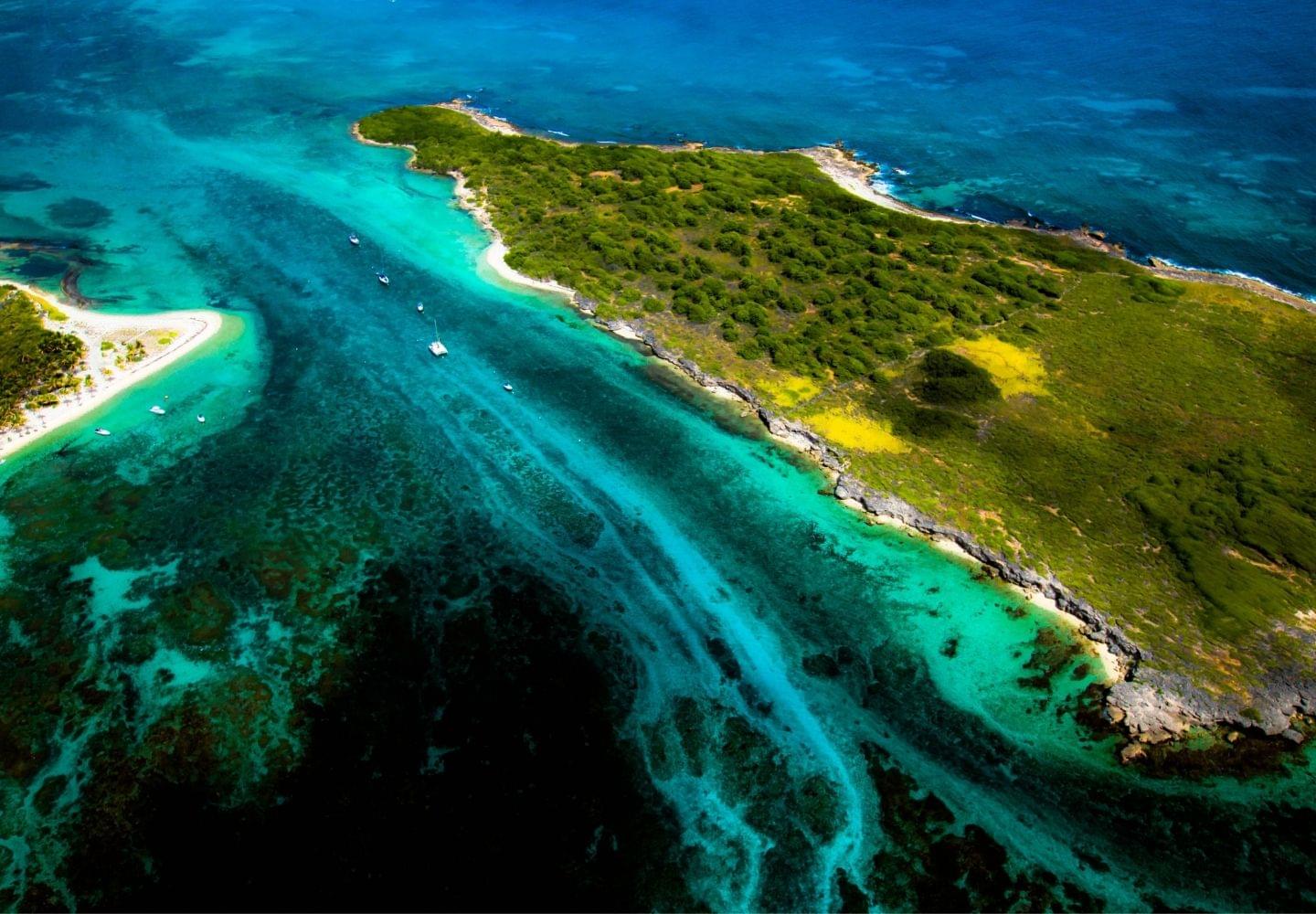 If you're looking for an off-the-beaten-path destination in Guadeloupe, look no further than Petite Terre Islands. The islets are located around 12 miles (20 km) from Saint-François on the southern coast of Grande-Terre. With clear turquoise waters, palm-lined beaches, and soft white sand, this dreamy destination does not disappoint.
An extensive coral reef shelters the Petite Terre nature reserve, resulting in calm waters with ideal snorkeling conditions and abundant sea life. The highlight here are numerous small lemon sharks, but you'll also have the chance to see spotted eagle rays, barracudas, green sea turtles, and iguanas.
Various tour agencies in Saint-François offer boat trips and guided snorkeling excursions to Petite Terre and neighboring La Désirade. There are no facilities on these uninhabited islands, so make sure to coordinate with your guide or skipper and bring everything you need for the day.
Best snorkeling tours
Booking a guided tour or boat charter is the best way to experience Guadeloupe's top snorkeling sites that are accessible only by boat. This full-day sailing and snorkeling trip will take you from Basse-Terre to Les Saintes for snorkeling and swimming at the islands' most beautiful spots.
If you want to explore the protected lagoons, reefs, and mangrove ecosystems in Grande Cul-de-Sac Marin, this half-day boat trip with swimming and snorkeling gets excellent reviews from travelers.
For those who want to venture further off the grid to Petite Terre, agencies including Awak Guadeloupe, Paradoxe Croisières, and Love Paradise Excursions offer day trips and private snorkeling excursions to the nature reserve.
Best places to stay
The lively coastal town of Sainte-Anne on the main island of Grande-Terre is a popular place to stay for snorkelers visiting Guadeloupe. All-inclusive Club Med La Caravelle is a top pick located next to gorgeous beaches like Plage de la Caravelle and Plage de Sainte-Anne. The resort provides free water sports equipment and organizes guided snorkeling and diving excursions for an additional fee.
If you're looking for a more budget-friendly option, consider a vacation rental or the Ti'Village Creole bungalows in the center of Sainte-Anne.
Terre-de-Haut in Les Saintes is another excellent place to stay. Beachfront LoBleu Hotel is a top choice on the island near the port. It's about a 20-minute walk to Pain de Sucre beach and Anse Mire, but you can also snorkel right from the hotel beach.
Guadeloupe snorkeling FAQ
What is the best time of year for snorkeling in Guadeloupe?
December to May is the best time of year to plan a snorkeling trip in Guadeloupe, thanks to the dry weather and warm temperatures. This period overlaps with the region's peak tourism season, so you should expect higher rates and busy beaches.
June through November sees high humidity and frequent rains, which negatively impact underwater visibility. We generally recommend avoiding these months since they also overlap with the Caribbean's hurricane season, with storms most likely in August and September (1).
What should someone bring to Guadeloupe for snorkeling?
In addition to your mask, snorkel, and fins, we recommend bringing the following items on a snorkeling trip in Guadeloupe:
Sun protection: reef-safe sunscreen, rash guard, and other clothing with a UPF 50 fabric
Snorkel vest: Guadeloupe's best places to snorkel have calm waters, but wearing a snorkeling vest makes it easier to stay afloat and can protect you in the event of an emergency. See which snorkel vests we recommend here.
Comfortable swimwear: choose a basic design that provides a secure fit in the water
Some travelers prefer to rent snorkeling equipment or use the gear provided by a tour company. However, bringing your own travel-friendly snorkel set provides a better experience since you know it fits you well and is of good quality. Additionally, many tour operators stopped providing masks and snorkels due to COVID concerns.
For additional packing tips and advice for your next snorkeling trip, see our What to wear snorkeling article.
Does Guadeloupe have coral reefs?
Guadeloupe boasts one of the largest coral reefs in the Lesser Antilles. If you want to experience Guadeloupe's best reef snorkeling, check out Grande Cul-de-Sac Marin, Petite Terre, and Pigeon Islands.
FAQ sources
"Best Times to Visit Guadeloupe." U.S. News & World Report, travel.usnews.com.
---
Resources
Vaslet, Amandine et al. "Mangroves and Seagrass Beds as Feeding Areas for Fishes of Commercial Interest in a Caribbean Island." Laboratoire de Biologie Marine, Université des Antilles et de la Guyane, 2010, researchgate.net. ↩
Last updated 17 February 2022
This blog post contains affiliate links from Viator and TripAdvisor, which means we receive a small commission on any sales made via those links.
Table of contents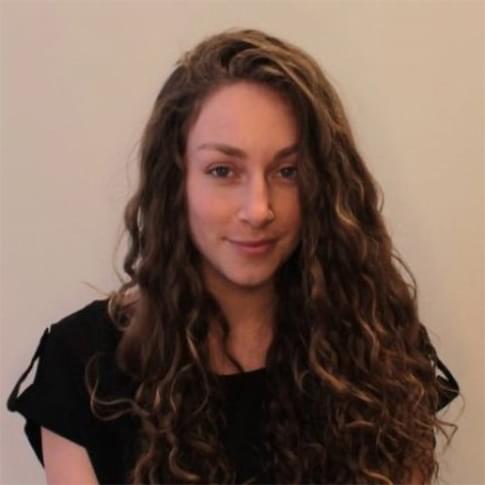 Rebecca Jambrovic