The best snorkeling in Greece
Find out where to snorkel in sea caves and spot Mediterranean sea turtles in some of Greece's most impressive coastal areas.
---
With thousands of islands and islets, hypnotizing blue waters, and seemingly endless sheltered coves, Greece is one of Europe's most attractive destinations for snorkelers. While the Mediterranean Sea lacks the colorful marine life and coral reefs many Caribbean snorkeling hotspots are known for, Greece provides travelers with plenty of stunning places to explore the underwater world.
From ancient shipwrecks to blue caves and volcanic rock formations, here are Greece's best snorkeling spots.
Zakynthos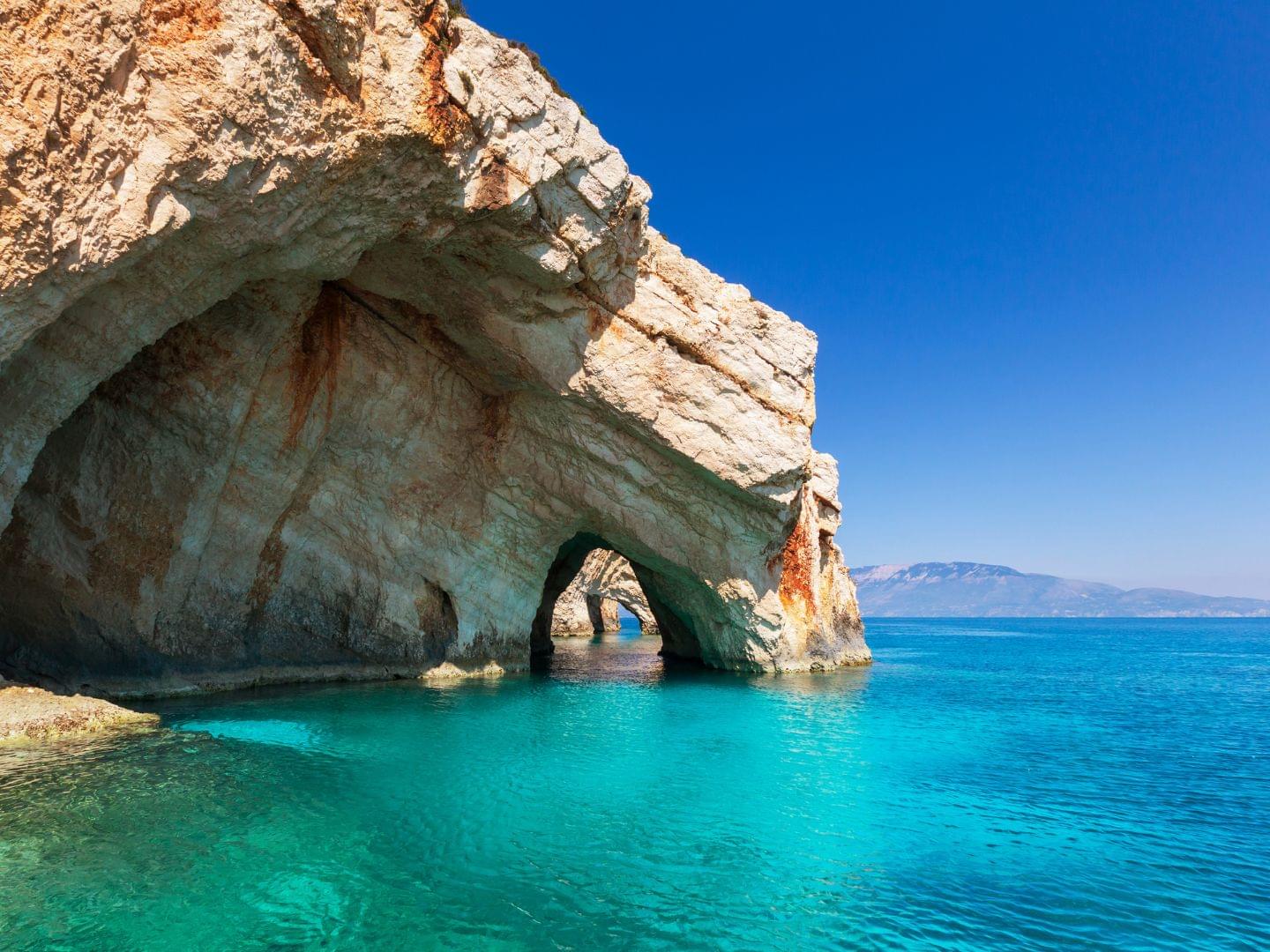 Zakynthos is one of Greece's most beautiful islands, but it also ranks among the country's top snorkeling and scuba diving spots thanks to its exciting sea life, clear waters, and picturesque beaches. Located in Greece's Ionian Islands, Zakynthos (also called Zante) is one of the few places in Europe where you're likely to see endangered loggerhead turtles.1 These sea creatures frequent the Bay of Laganas from May to October during the breeding season as they come to shore to lay their eggs.
Laganas Bay is part of the National Marine Park of Zakynthos, which also protects the rare Mediterranean monk seal. Head to Gerakas Beach, Kalamaki Beach, Dafni Beach, or the islands of Marathonisi and Cameo for the best chance of spotting turtles and other diverse sea life.
Rhodes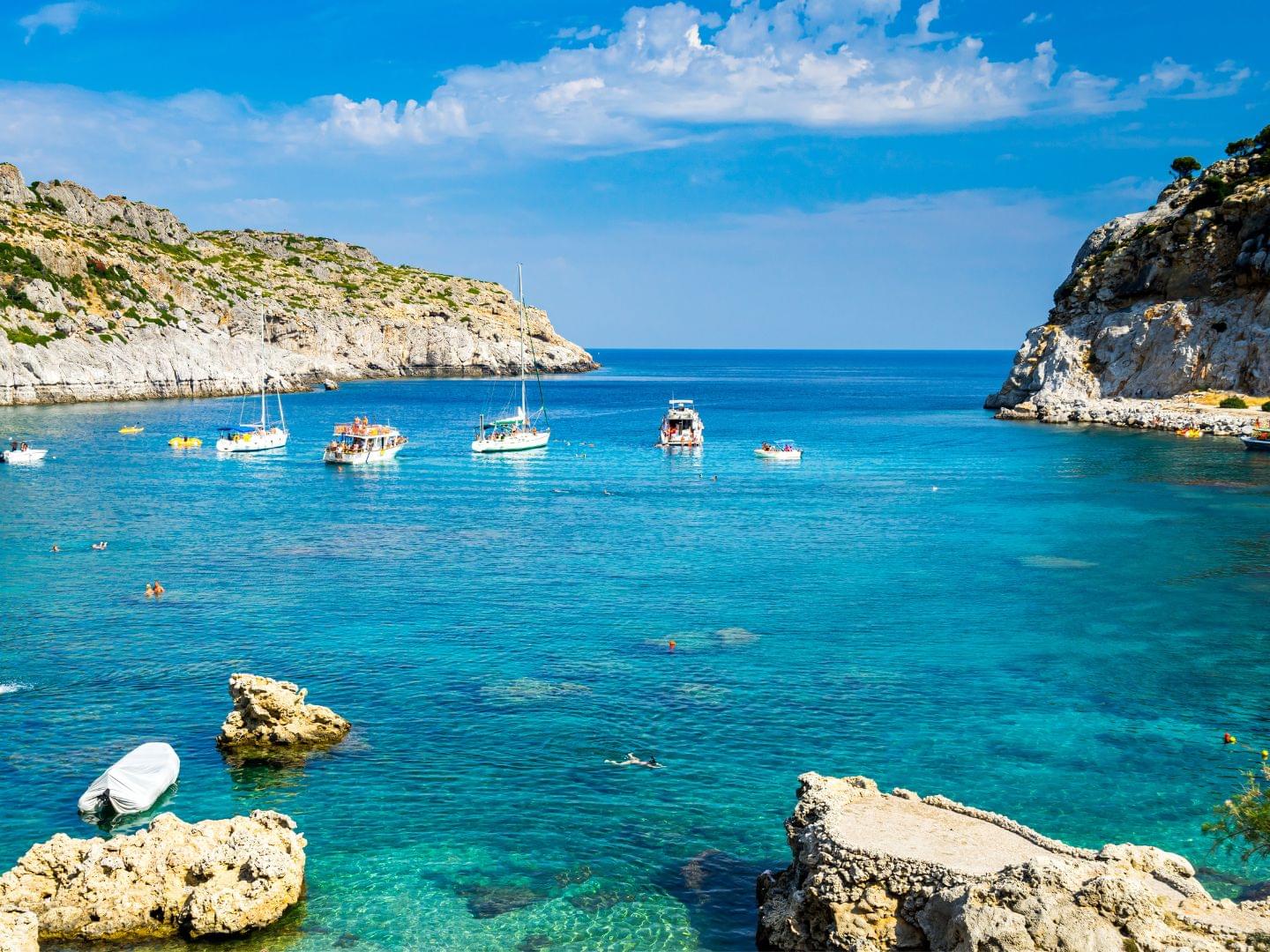 Part of the Dodecanese, a collection of more than 150 islands in the Aegean Sea, Rhodes is a bucket list-worthy destination for all kinds of travelers. The island is home to ancient ruins, picturesque seaside towns, and idyllic coves with sparkling emerald waters.
Anthony Quinn Bay, located near the lively resort town of Faliraki, is a top pick among snorkelers of all skill levels. The beach has many amenities, including places to rent snorkel gear. Like many parts of Greece, you'll need to watch out for sea urchins here. Consider bringing snorkeling booties to protect your feet (check out our guide on what to wear snorkeling for more packing tips).
Kallithea, also near Faliraki, is a good spot for strong swimmers who are confident snorkeling in deeper waters. The natural rock pools and caves provide opportunities for interesting marine life sightings, and the area's thermal springs are said to have healing powers.
Crete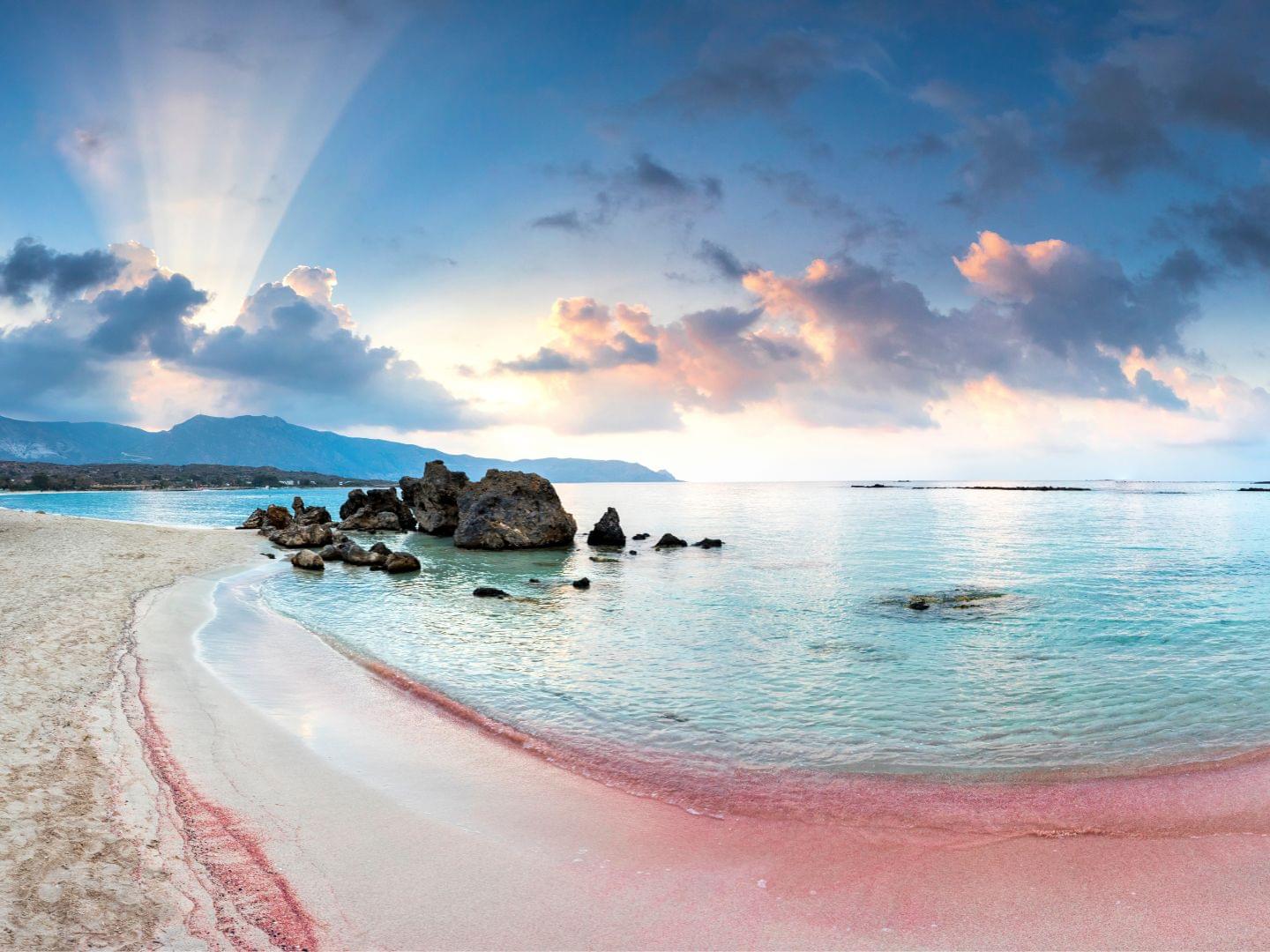 Greece's largest and most populous island, Crete is famous for its crystal clear waters, sandy beaches, pristine nature, and rich history.2 If you're visiting the Chania region, check out Elafonissi Beach for its stunning pink sands and clear, shallow waters that provide easy snorkeling for the whole family.
The calm waters at Skinaria Beach on the southern coast also make for a fun snorkeling adventure. With incredible underwater visibility, the area is a popular spot for scuba diving and provides abundant opportunities to see marine life like sea snails, octopuses, and moray eels.
Corfu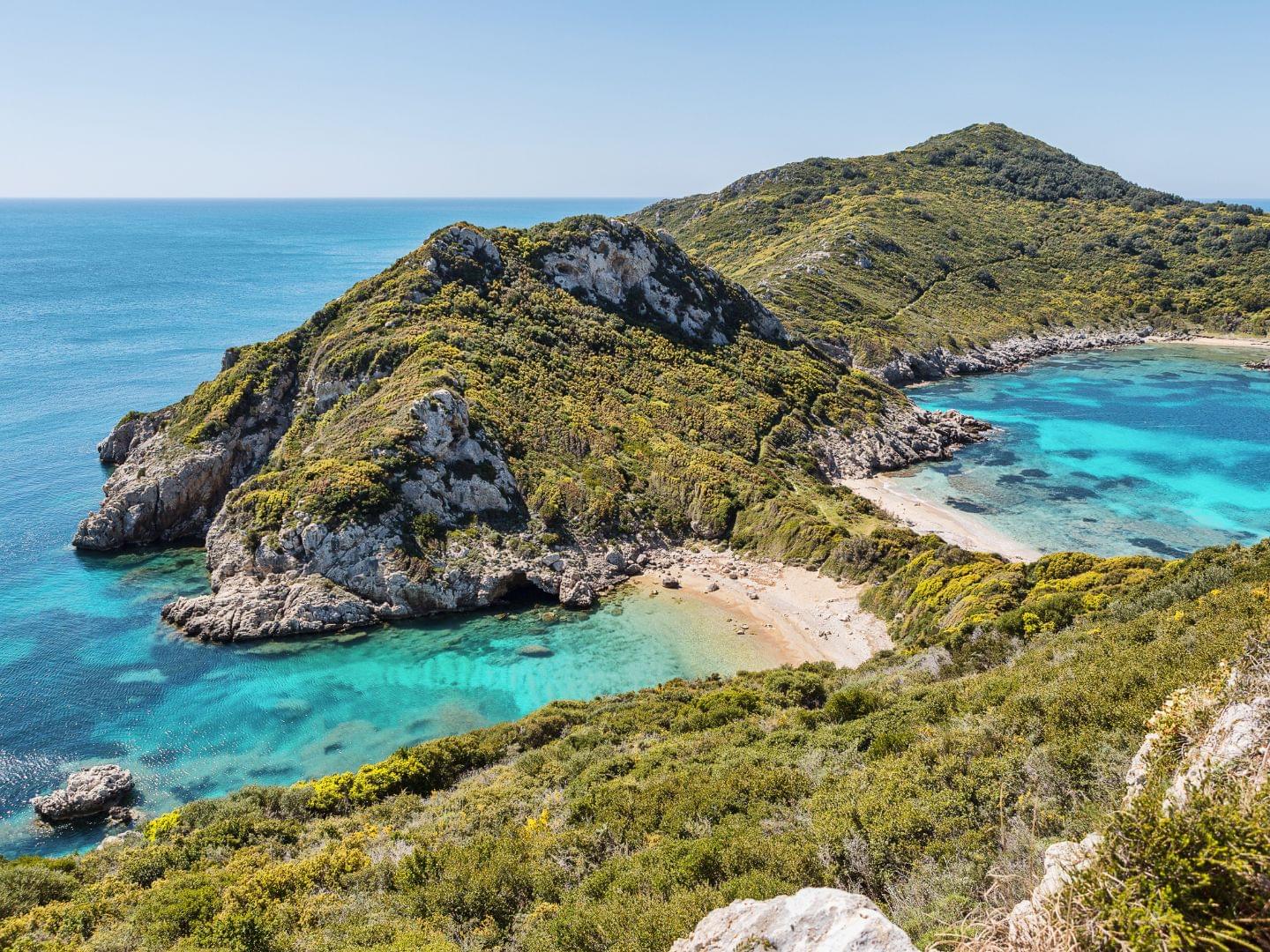 Corfu is located just a few miles from Greece's border with Albania. The eastern side of the island tends to have better snorkeling conditions since it's more protected than the west coast, but you can find pleasant snorkeling beaches throughout Corfu's extensive coastline.
Nissaki Beach offers beginner-friendly conditions in the small cove, which often hosts large groups of fish. Agios Georgios on the west coast is a popular resort area with a stunning sandy beach and easy snorkeling from shore.
If you're up for an adventure, head to secluded Porto Timoni to explore underwater caves and take in the breathtaking scenery both above and below the surface. The area is home to some of Corfu's most incredible natural scenery and is worth the effort to get there.
While you're on Corfu, consider a day trip to the neighboring island of Paxos to explore its interesting coastal rock formations and snorkel in gorgeous blue caves.
Kefalonia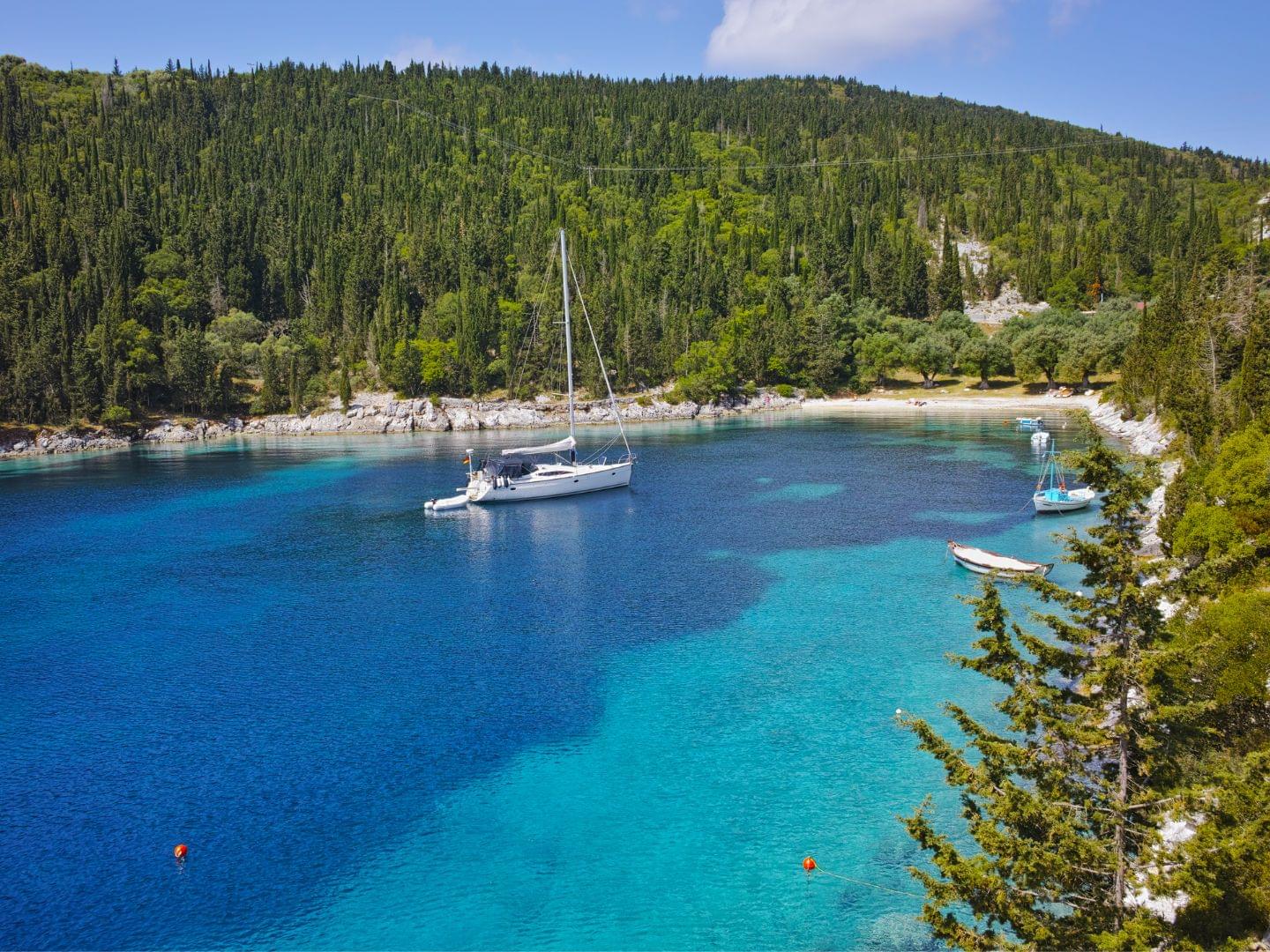 The largest of the Ionian Islands, Kefalonia's azure waters, picturesque landscapes, and beautiful beaches make it a popular destination among tourists. Snorkelers will find the island's best snorkeling at Foki Beach near the port of Fiskardo. The beach gets its name from the Greek word 'foki,' meaning 'seal,' since monk seals are known to frequent the area.3 Strong swimmers with previous snorkeling experience can swim out to sea caves nearby, while beginners will enjoy the protected cove's calm, crystalline waters.
Kefalonia is also home to ancient shipwrecks that are popular diving spots, such as a 2000-year-old Roman wreck at Antisamos. Thanks to the clear waters and excellent visibility, snorkelers can view the shallow parts of the shipwreck from the surface, as well as sea life like parrotfish, moray eels, scorpionfish, and octopus.4
Cyclades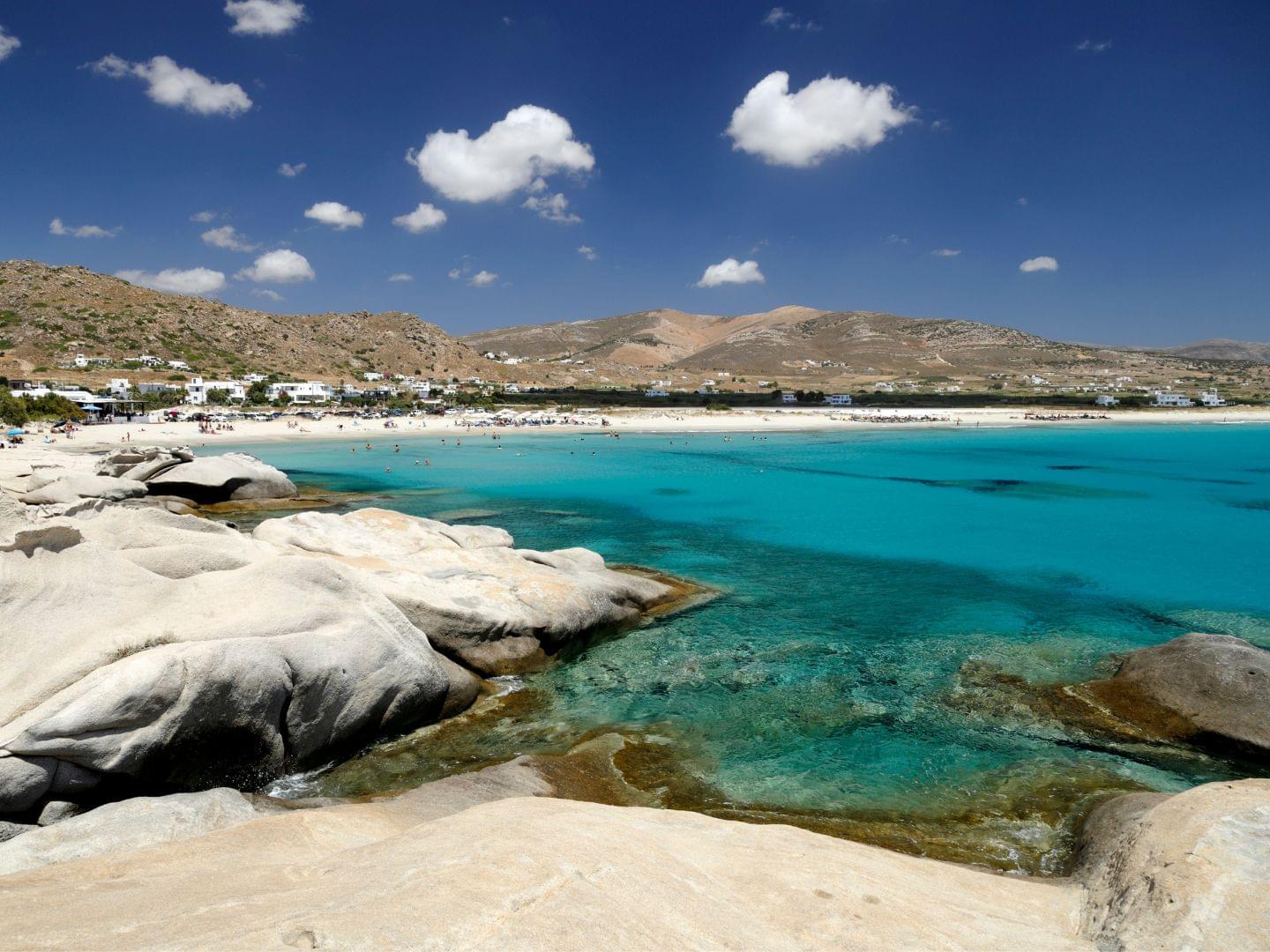 Home to world-famous destinations like Santorini and Mykonos, the Cyclades archipelago is one of the top destinations for travelers heading to Greece. While snorkeling is not as good here as in many of the other places on this list, it's a nice place to visit for snorkelers who also want to experience Greece's renowned nightlife and party scene. If you're visiting Mykonos, head to Paradise Beach to explore the rocky reefs by day and enjoy the beach parties after dark.
You won't find great snorkeling along the shores of Santorini, but you can take a boat trip with snorkeling stops to experience the island's best sights. For example, you can explore Santorini's unique underwater rock formations and volcanic cliffs on this catamaran cruise while also soaking up the spectacular scenery and views of the caldera rim.
If you're visiting Naxos, you can see a wide variety of sea life at Alyko Beach and Mikri Vigla. Both locations are easily accessible by car, have calm shallow waters suitable for beginners, and host marine life like wrasse, sea bream, sponges, rabbitfish, sargo, and damselfish.
Best snorkeling tours
While many of Greece's best snorkeling spots are relatively easy to access on your own, booking a guided tour allows you to see more in a single outing and find the best spots without any hassle. This catamaran cruise, for example, takes you to three of Rhodes' top snorkeling sites over the course of six hours.
If you want to visit a harder-to-reach destination with the help of a local guide, Marathonisi (also called Turtle Island) off of Zakynthos makes a fantastic snorkeling excursion. This half-day boat trip will take you through the National Marine Park to Marathonisi, Cameo Island, and Keri Coves, but you'll need to bring your own snorkel gear (you can see which travel snorkel sets we recommend here).
Active travelers who want to enjoy snorkeling along with other watersports can consider booking a multisport tour. This boat trip around Crete offers guided paddle boarding and snorkeling, while this small-group excursion in Santorini features sea kayaking, cave snorkeling, and cliff jumping along the rocky coastline.
Best places to stay
If you're looking for a family-friendly destination, consider Porto Zante Villas and Spa, a luxurious beachfront resort on Zakynthos. The five-star hotel has a kids' club and on-site watersports center, and staff can organize trips to Zakynthos' top snorkeling sites for you.
Those on a budget can find great deals in Crete, like Corinna Mare Suites and Studios near Chania. Crete is also an excellent choice for travelers who want to combine scuba diving and snorkeling on their vacation. Staying at Hapimag Resort Damnoni, for example, gives you easy access to numerous dive centers in Plakias, as well as fun snorkeling at Skinaria Beach and Ammoudi Beach.
Perched on the slopes of Anthony Quinn Bay on the island of Rhodes, Atalanti Boutique Hotel makes a fantastic base for an adults-only Aegean holiday. The four-star hotel requires a short walk to the coast, but the views from the property are worth the trade-off for most travelers.
Greece snorkeling FAQ
When is the best time of year to go snorkeling in Greece?
Greece's location in the Mediterranean region makes it an excellent snorkeling destination from May through October. Sea temperatures from June through October typically range from around 71 to 79°F, with slightly cooler temperatures in May.(1)
July and August are the hottest and driest months and feature the warmest sea temperatures, but they are also the busiest. May, June, September, and October are best for travelers seeking to avoid the crowds and find better accommodation deals while still taking advantage of the region's warm, sunny weather.
Which Greek island has the best snorkeling?
With thousands of islands to choose from, it's hard to pick a single island with the best snorkeling in Greece. The best destination for you will depend on what you want to see while snorkeling and what other activities you'd like to enjoy on your vacation. For example, Zakynthos is one of the best locations in Greece to see marine life like sea turtles and monk seals, while Kefalonia is a good place to view ancient shipwrecks. Crete and Rhodes are top choices if you want a mix of history, culture, nightlife, and underwater adventures.
Is there good snorkeling near Athens?
While Athens has beautiful beaches, snorkeling in the area is not as interesting as it is around the Greek islands. That said, you can still enjoy Greece's underwater environments without straying too far from Athens. Head south to Cape Sounion or take a boat trip to Marathon Cape and Schinias Bay, like this guided half-day excursion from Nea Makri.
FAQ sources
"Diving in Greece." PADI, padi.com.
---
Resources
Last updated 26 March 2023
This blog post contains affiliate links from Viator and TripAdvisor, which means we receive a small commission on any sales made via those links.
Table of contents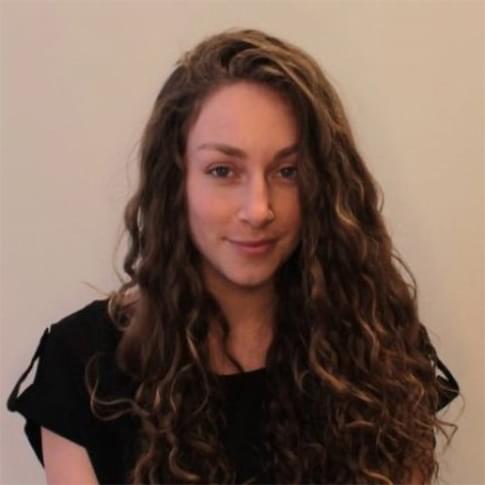 Rebecca Jambrovic