The best snorkeling in Colombia
From remote Pacific islands to pristine reefs in the Caribbean, Colombia is a diverse snorkeling destination. Here are the country's top snorkeling sites.
---
As the only country in South America with both Caribbean and Pacific coasts, Colombia has some of the continent's best snorkeling sites. Whether you're looking for a quiet tropical getaway or an urban beach vacation, you'll find it in Colombia.
From stunning Caribbean islands to biodiverse national parks, here are Colombia's best places to snorkel.
Providencia and San Andrés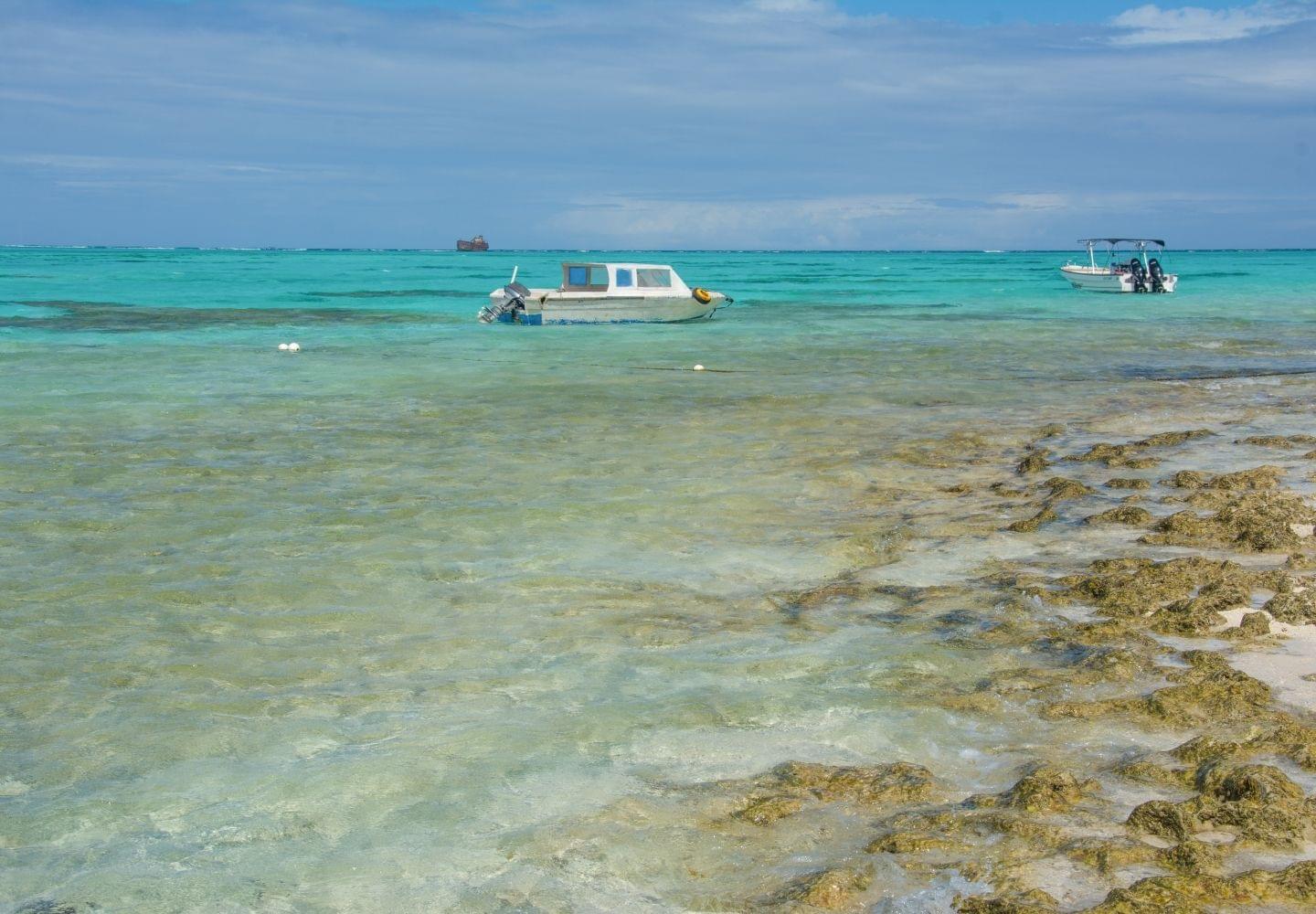 Located around 125 miles (200 km) off the Caribbean coast of Nicaragua, these remote Colombian islands have exceptional snorkeling and diving.1 Providencia and San Andres are part of a vast UNESCO World Biosphere Reserve and provide access to coral banks and atolls, a rarity in the Caribbean Sea.2
Nicknamed the "Sea of Seven Colors," the area is famous for its crystal-clear waters in hypnotizing shades of blue and green. The shallow waters are home to around 57 coral species, sea turtles, rays, sharks, lobsters, eels, and numerous tropical fish.
Both islands are worth visiting, but they each have their own character. San Andres is more touristy and densely populated and has a wider range of lodging and tourist infrastructure. Providencia, on the other hand, is quieter, more rustic, and relatively undeveloped.
The west sides of San Andres and Providencia tend to have calmer waters with better snorkeling conditions. Check out La Piscinita on San Andres and on Providencia, head to the small neighboring island of Santa Catalina for a short hike and snorkeling at the Morgan's Head rock formation.
The best way to reach the islands is to fly there from the mainland, with direct flights available from several Colombian cities. Flights range in duration from around 1.5-2.5 hours. All non-Colombian visitors must pay an entry tax of around 31 USD at their departure airport.
Tayrona National Park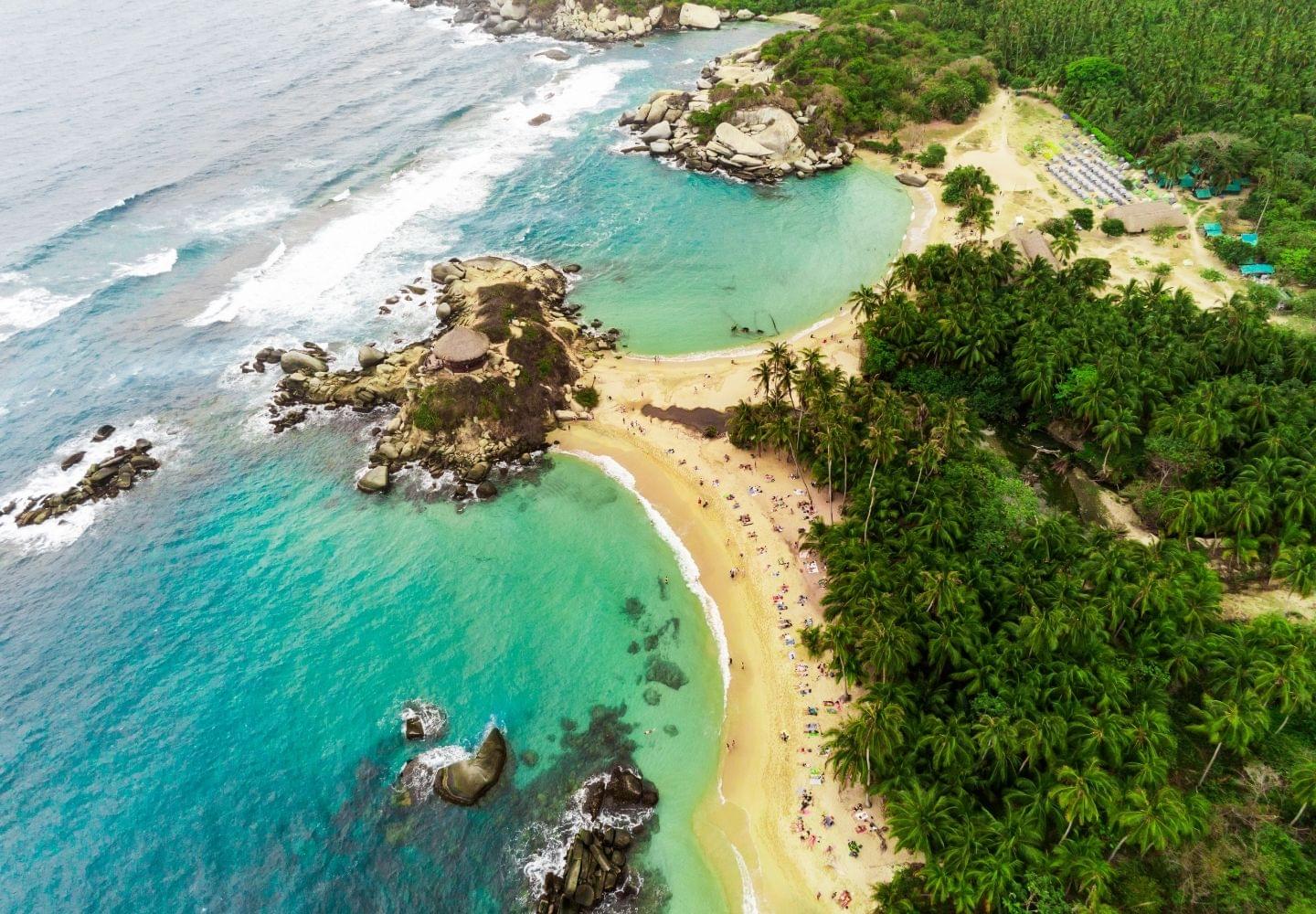 Tayrona National Park is a stunning protected area along northern Colombia's Caribbean coast. Home to the world's highest coastal mountain, white sand beaches, mangrove swamps, and spectacular coves with clear waters, Tayrona is a fantastic destination for nature lovers.3
Playa La Piscina, a sandy beach bordering a small protected bay, is a favorite spot in the park among snorkelers and swimmers, but you'll need to take a short hike to get there. You can walk to La Piscina from Arrecifes (about 15-20 minutes each way) or Playa Cañaveral (about 1 hour each way). Those who make the trek say it's worth the effort thanks to the gorgeous scenery and marine life, including blue tangs, blowfish, sand sharks, and, occasionally, sea turtles.
If you're looking for a more accessible snorkeling spot around Tayrona, check out Taganga. This fishing village is considered the gateway to Tayrona National Park and is a hub for scuba diving and snorkeling in Colombia.
Rosario Islands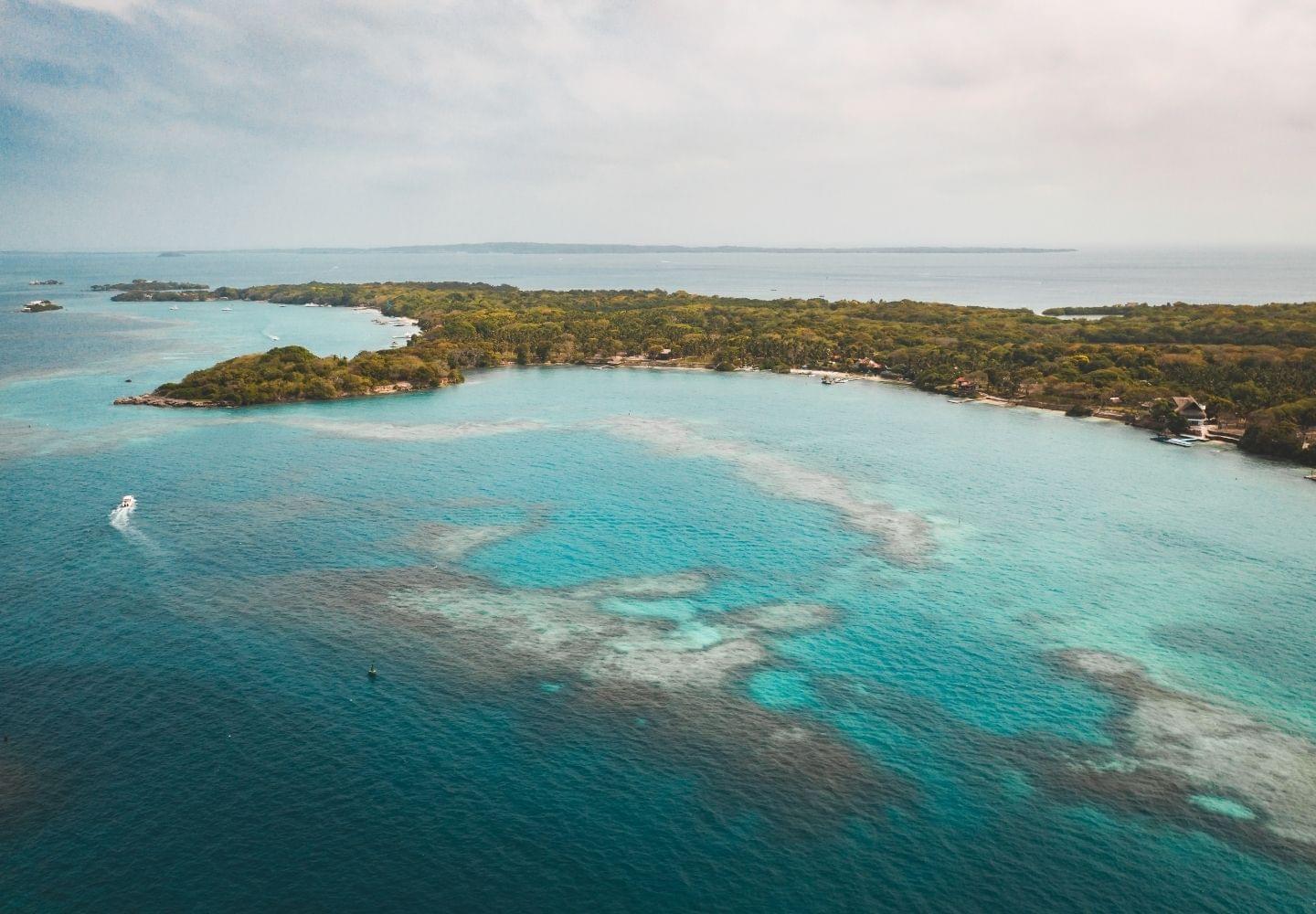 If you're looking for the best snorkeling near Cartagena, the Rosario Islands archipelago is the place to go. Also called Los Corales del Rosario, this group of around 30 coral islands and islets in the Caribbean has coral reefs, a healthy ecosystem, and prime snorkeling conditions.
The protected area is home to sea life including angelfish, trumpetfish, sea turtles, pufferfish, and more. You can reach the Rosario Islands on a guided excursion from Cartagena or take a private boat charter to see additional spots like the white sand beaches of Barú and Cholon.
Capurganá and Sapzurro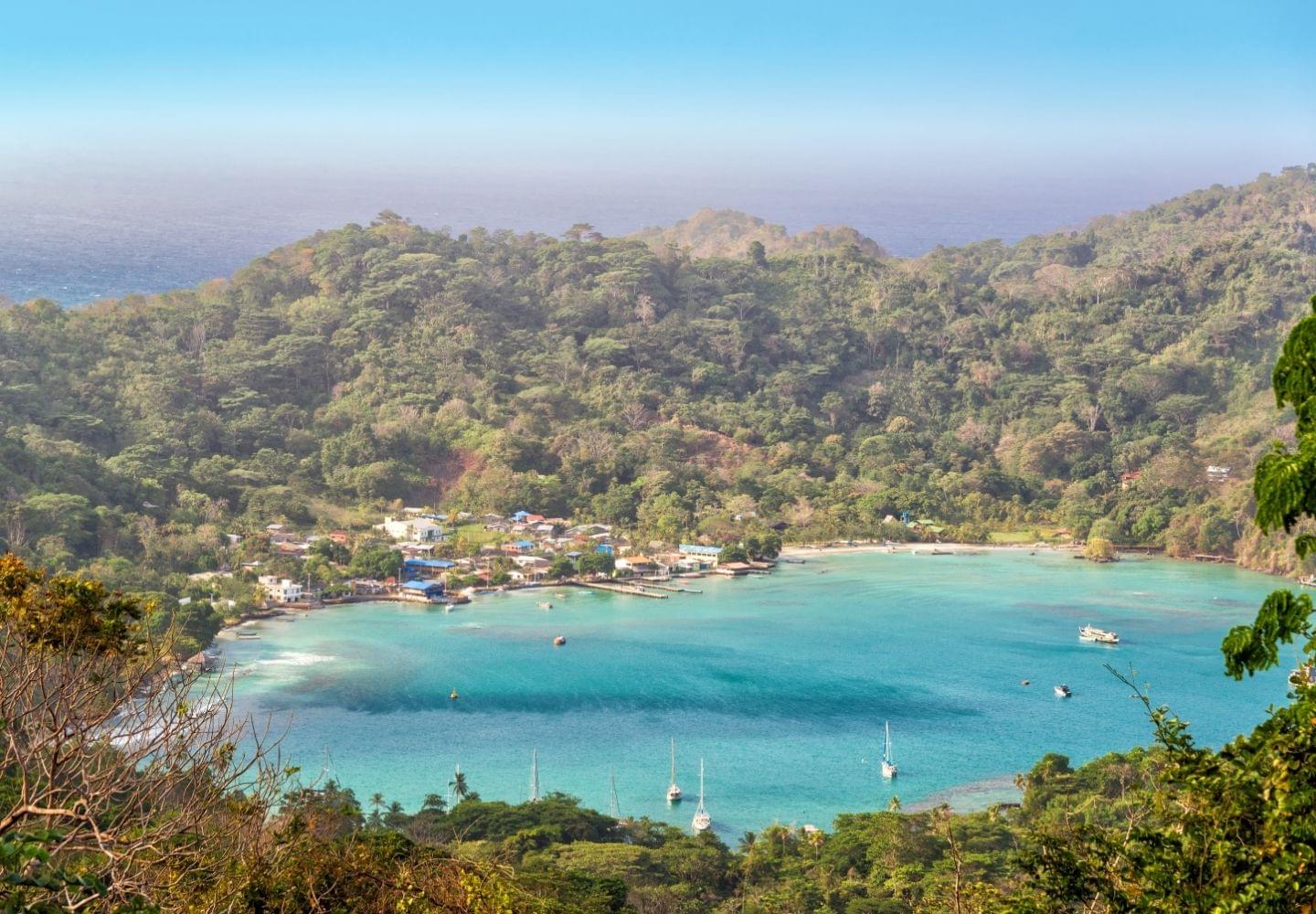 The car-free village of Capurganá and the neighboring settlement of Sapzurro are idyllic places to visit for almost any traveler seeking to get off the beaten path. These isolated villages border the calm waters of the Caribbean Sea near the border with Panama and are exciting stops for snorkelers and divers. Read more about the best snorkeling spots in Panama here.
Snorkelers and divers will enjoy the warm waters with excellent visibility as they explore the area's healthy coral reefs and thriving marine ecosystems, which have benefitted from the lack of tourism in this remote location. Sea life is abundant, with nurse sharks, hawksbill turtles, snappers, damselfish, parrotfish, and many more species calling the area home.
The best way to reach Capurgana and Sapzurro is by boat or by flying into the small Capurgana airport. Plan to spend at least a few days here so you can make the most of snorkeling, diving, kayaking, hiking, and relaxing in this gorgeous tropical paradise.
Gorgona Island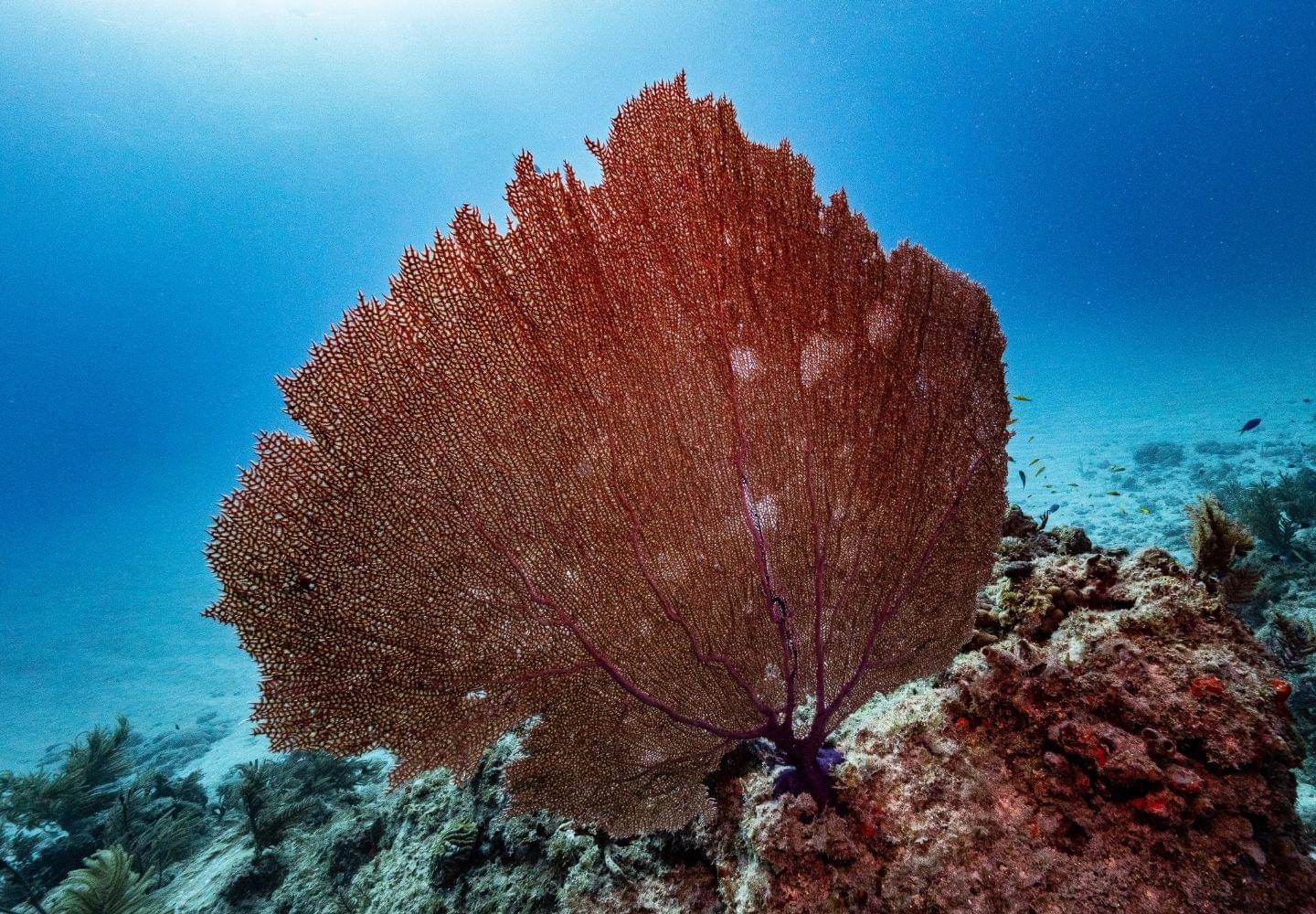 Located off Colombia's Pacific coast, Gorgona Island is a hub for ecotourism and one of Colombia's top diving spots. The island used to be a penal colony and is now famous for large marine life sightings, including humpback whales, manta rays, sharks, giant groupers, and dolphins.
Although it's a better destination for scuba divers, snorkelers can also enjoy the opportunity to see whales, mantas, and other sea creatures in Gorgona National Park. Head to the island between July and October for the best chance of spotting migrating humpbacks.
Gorgona Island is only accessible by boat from Guapi or Buenaventura. Travel time ranges from 1.5 hours to more than 12 hours, depending on the port you choose and what type of boat you take.4
Best snorkeling tours
Booking a guided day tour in Colombia is a convenient way to reach the country's remote and offshore snorkeling destinations without needing to plan everything yourself. If you're staying in Cartagena, this full-day catamaran snorkeling tour will take you to the stunning islands of Isla Grande and Isla Bela in the Rosario archipelago.
If you want to explore pristine Tayrona National Park, consider booking a small-group sailing and snorkeling excursion or a private sailing charter with snorkeling and paddle boarding. Both trips leave from the city of Santa Marta.
Best places to stay
From remote coastal villages to major urban centers, snorkelers in Colombia can choose from a wide range of lodging options. The islands of San Andres and Providencia are fantastic spots to stay on your snorkeling holiday. Miraflores Boutique Hotel on San Andres is located a short walk away from snorkeling at La Piscinita and has several dive centers nearby. The islands also offer vacation rentals ranging from laid-back beach bungalows and budget-friendly rooms to chic villas.
Travelers looking for a rustic getaway should consider staying around Capurgana and Sapzurro. Bahia Lodge has traditional beachfront cabañas and offers a variety of trips and boat tours to top snorkeling sites in the area, as well as the San Blas Islands in neighboring Panama.
If you prefer a more urban beach destination, Cartagena is a top choice among visitors to Colombia. The oceanfront Hyatt Regency Cartagena is a traveler favorite with easy access to the beach and Cartagena's historic center. The hotel can help you arrange snorkeling and scuba diving day trips to the Rosario Islands, Baru Island, and other areas around Cartagena.
Colombia snorkeling FAQ
When is the best time to snorkel in Colombia?
There's no bad time to visit Colombia. Snorkeling is possible year-round, but certain periods offer better conditions than others. April to November is the best time to snorkel on Colombia's Caribbean coast. The winds and waves are calmer during these months, which results in better snorkeling conditions.
If you're heading to Gorgona Island on the Pacific coast, it's best to plan your trip between July and October to see migrating humpback whales (1).
Is there good snorkeling in Cartagena?
Although Cartagena has many beaches, the city isn't ideal for snorkeling. However, Cartagena is just a short boat trip away from top snorkeling sites in the Rosario Islands. You can easily take a day trip to the islands and enjoy a snorkeling outing while staying in Cartagena.
What should I bring on a snorkeling trip to Colombia?
For the best snorkeling experience, it's best to bring your own snorkeling gear rather than renting it in Colombia. Many of the country's top snorkeling sites are relatively remote, with few places to rent gear. Even when gear rentals are available, the equipment tends to be low quality. Bringing your own mask, snorkel, and fins is the best way to ensure you have quality equipment that fits you well. You can see which travel-friendly snorkel sets we recommend here.
In addition to your snorkel, mask, and fins, you should pack comfortable swimwear, sun protection, a rash guard, a snorkel vest, and a waterproof bag for your valuables. Check out our post to learn more about what to wear snorkeling.
FAQ sources
Cohen, Brad. "Colombia's prison turned paradise." BBC Travel, 27 April 2012, bbc.com.
---
Resources
Last updated 01 April 2022
This blog post contains affiliate links from Viator, Booking.com, and TripAdvisor, which means we receive a small commission on any sales made via those links.
Table of contents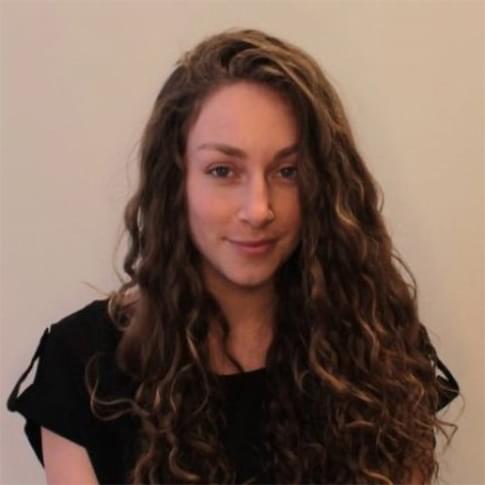 Rebecca Jambrovic