The best snorkeling in Cuba
Cuba is home to pristine coral reefs and healthy marine ecosystems teeming with sea life. Find out where to go for the best snorkeling in this tropical wonderland.
---
As the largest island in the Caribbean, Cuba boasts 3,570 miles (5,745 km) of gorgeous coastline with numerous cays and archipelagos.1 The coast is known for its picturesque scenery, including stunning bays, rocky cliffs, coral reefs, sandy beaches, mangrove swamps, and seagrass meadows. These diverse environments are home to extensive marine life and fantastic snorkeling.
Here are the top ten places to snorkel in Cuba.
Bay of Pigs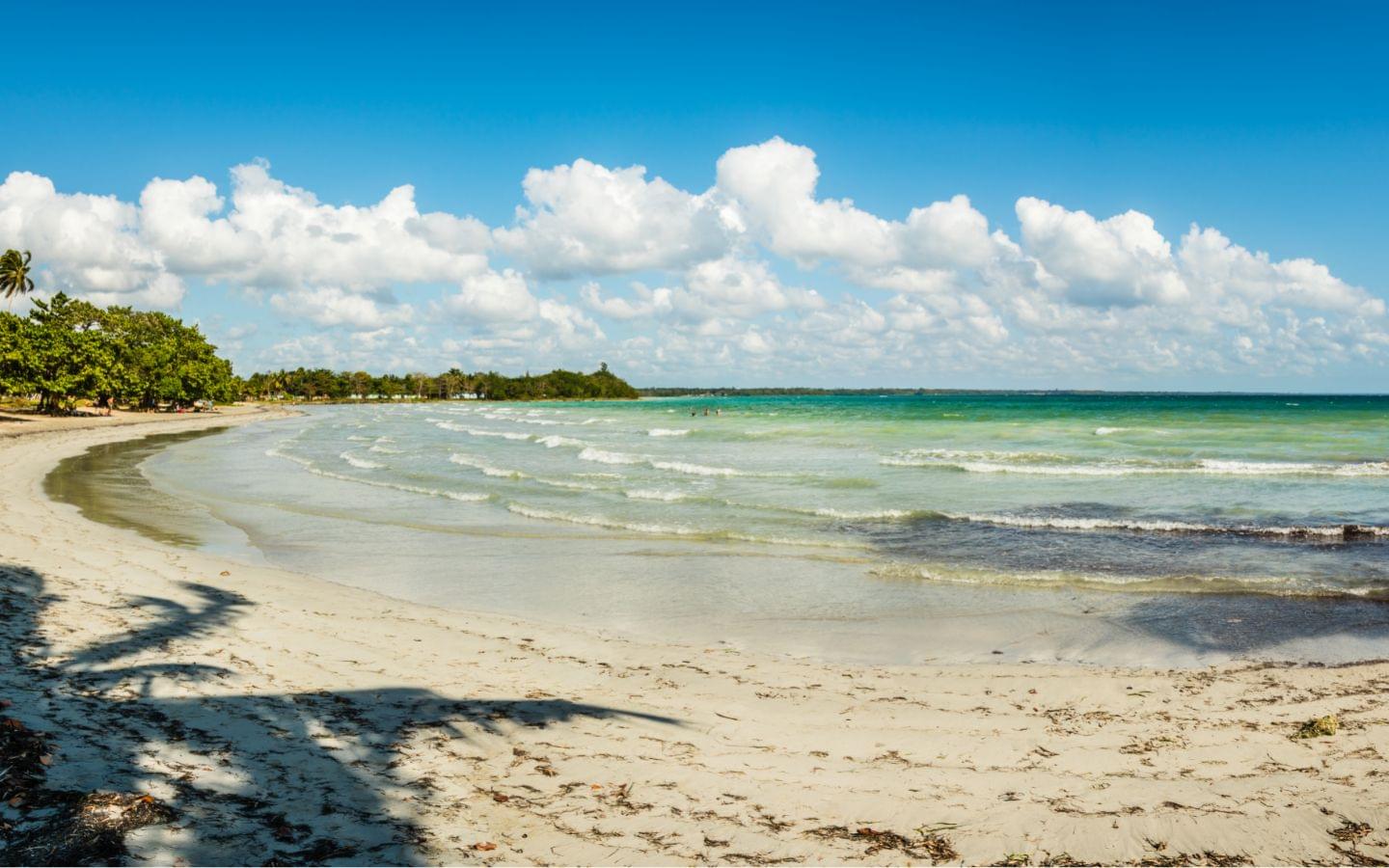 Famous for the failed invasion in 1961, the Bay of Pigs today is a paradise for snorkelers and scuba divers. The Playa Girón area has some of Cuba's most accessible and best snorkeling spots, making it a top destination for travelers.
Caleta Buena is a beginner-friendly natural swimming pool with clear turquoise water and abundant sea life. The rocky outcrops provide a habitat for moray eels, striped red mullets, and surgeonfish, while the center of the bay hosts parrotfish, blue tang, and other tropical fish.
Punta Perdiz between Playa Larga and Playa Giron is another favorite. This spot is protected within the bay and has a fringing reef a few hundred feet from shore. In addition to corals, snorkelers can view sea whips, angelfish, butterflyfish, damselfish, yellowtail snappers and more.
Watch out for sea urchins and sharp rocks as you enter the water at both of these spots, and consider wearing snorkeling booties to protect your feet. You'll need to pay around $15 to access Caleta Buena and Punta Perdiz, but the fee includes an open bar and lunch.
Jardines de la Reina
Known in English as the Gardens of the Queen, Jardines de la Reina is a stunning archipelago about 50 miles (80 km) south of mainland Cuba. The island chain has been a national park since 1996 and consists of around 230 islets and coral cays.2
Snorkelers and divers can view a wide variety of sharks, rays, corals, and colorful fish. Thanks to its diverse marine life, Jardines de la Reina has earned the nickname "Galápagos of the Caribbean."
Cayo Alcatracito is one of the top snorkel sites in the archipelago, but you'll find tons of incredible places to explore the underwater world. Due to the distance from the mainland, it's best to visit Gardens of the Queen on a multi-day snorkeling cruise or liveaboard dive boat.
Cayo Santa Maria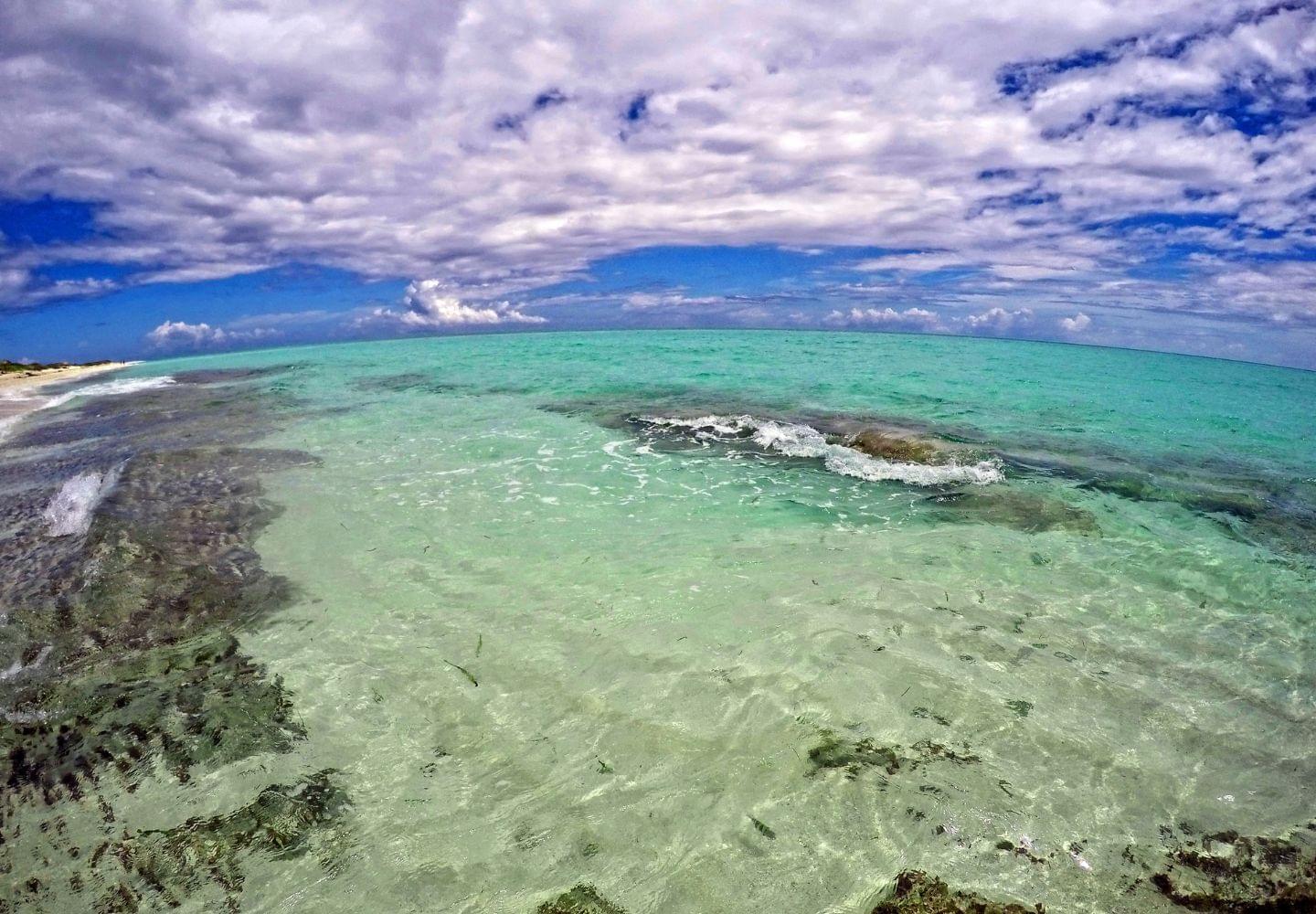 This small island off Cuba's northern coast is a popular water sports hub with turquoise lagoons and shallow waters. Visiting Cayo Santa Maria is a treat for snorkelers, who can view coral gardens, dolphins, and sea turtles.
Cayo Santa Maria is accessible by car from the mainland, and various dive centers and resorts offer guided snorkeling excursions. If you'd rather head out on your own, you'll find good snorkeling and numerous coral heads in front of Melia Buenavista resort on the western end of the cay, as well as along the eastern shore.
Cayo Coco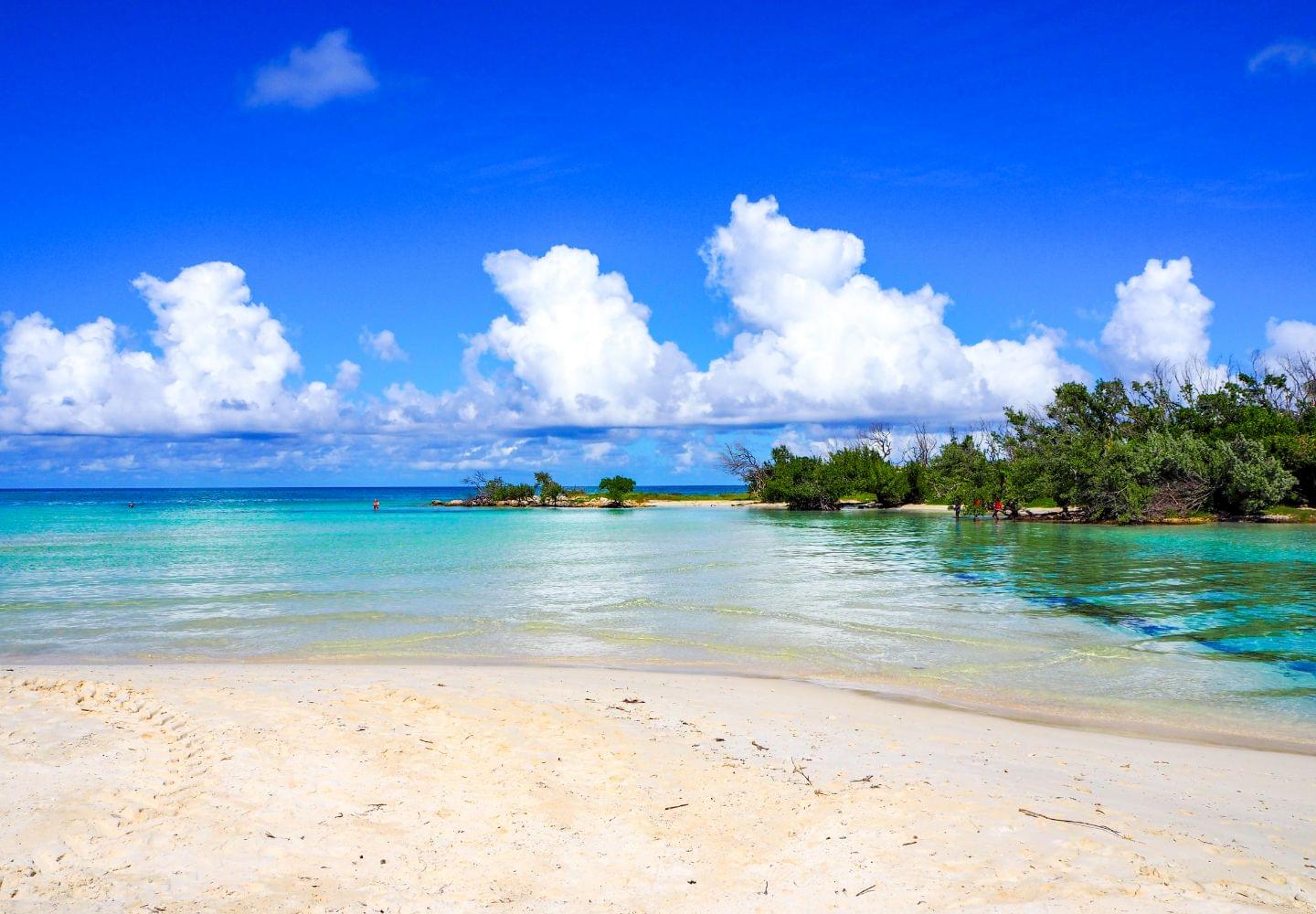 Just east of Cayo Santa Maria, you'll find another nice snorkeling spot: Cayo Coco. Part of the Jardines del Rey archipelago, this tropical island is known for its heavenly beaches, calm waters, and marine biodiversity.
Some of the island's best snorkeling is in front of the Melia Cayo Coco Resort. You'll have the chance to spot reef sharks, angel sharks, and many types of tropical fish.
If you're up for a boat ride, you can take a trip to the fringing reef off the coast of Cayo Coco and neighboring Cayo Guillermo. The area has numerous dive sites but is also nice for experienced snorkelers and freedivers to explore.
Rancho Luna Beach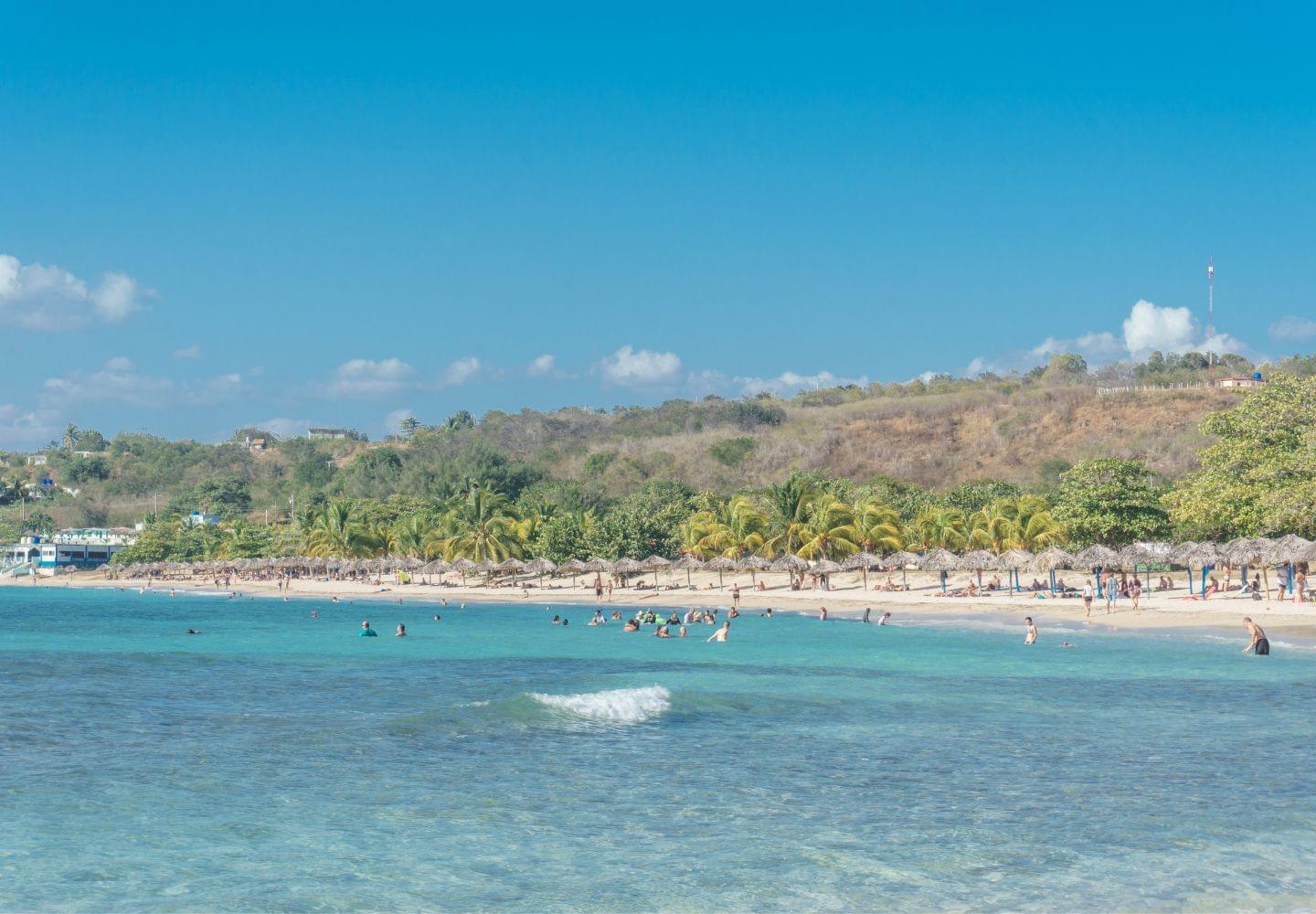 Playa Rancho Luna is located near Cienfuegos on Cuba's southern coast. This sheltered bay borders the Caribbean Sea and has calm, turquoise waters. There is a wide variety of sea life, including elkhorn coral, sea fans, bluehead wrasse, trumpetfish, and blue tang. If you visit in December or January, you might even spot a whale shark passing through the area.
Since this region is not as popular among tourists, Playa Rancho Luna is a nice snorkeling site for travelers who want to experience Cuba's local flavor. Despite being less touristy, there are various hotels, restaurants, dive centers, and other facilities nearby.
Playa Jibacoa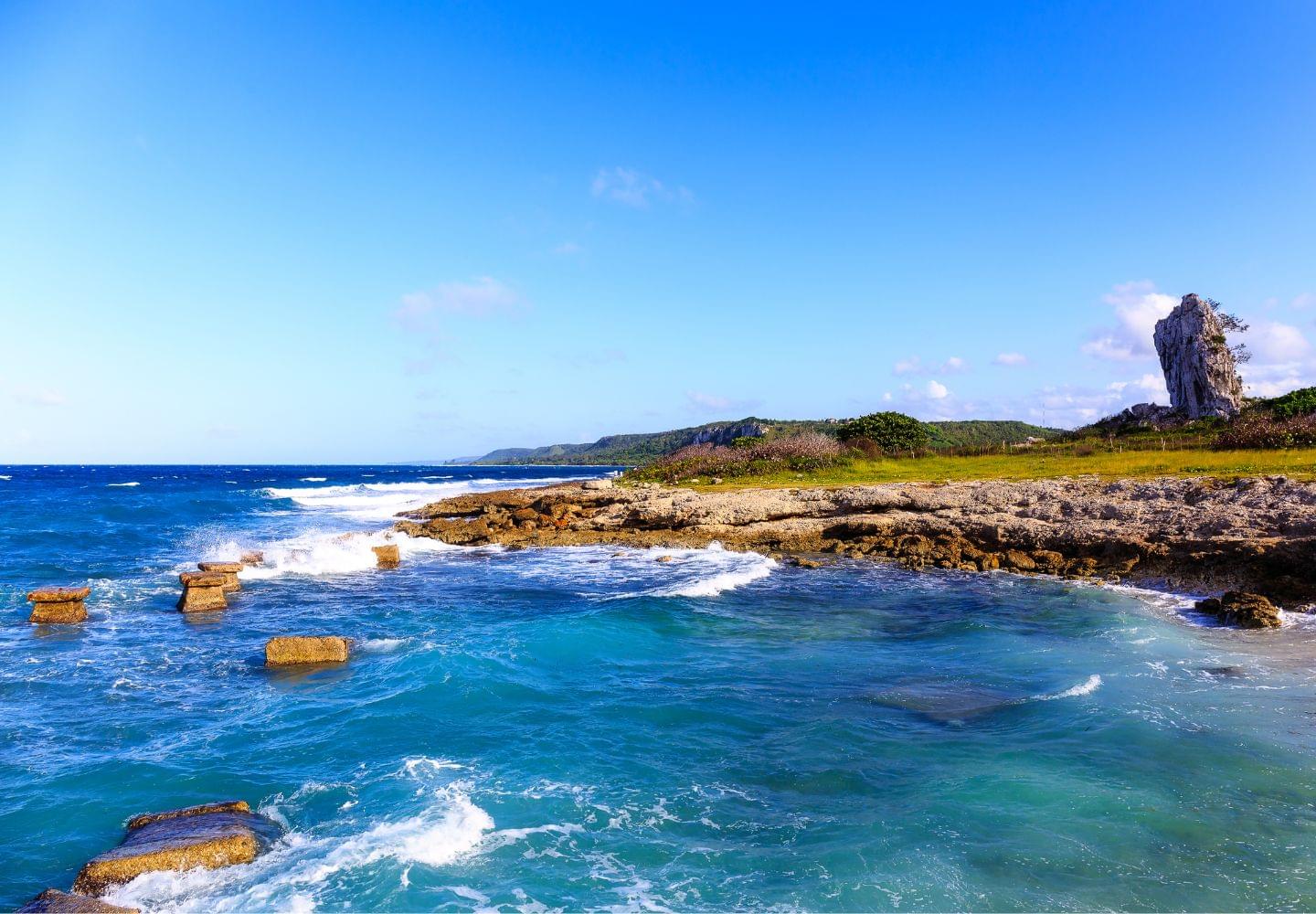 Playa Jibacoa is one of Cuba's best and most easily accessible snorkeling spots. Located between Havana and Varadero, this picturesque bay has beginner-friendly shore snorkeling and a coral reef just off the beach.
With numerous hotels and resorts nearby, Playa Jibacoa has many amenities and is a relaxing place to spend a few days. From horseback riding to relaxing on the sandy beach, there are plenty of activities to enjoy when you're not in the water.
Cayo Levisa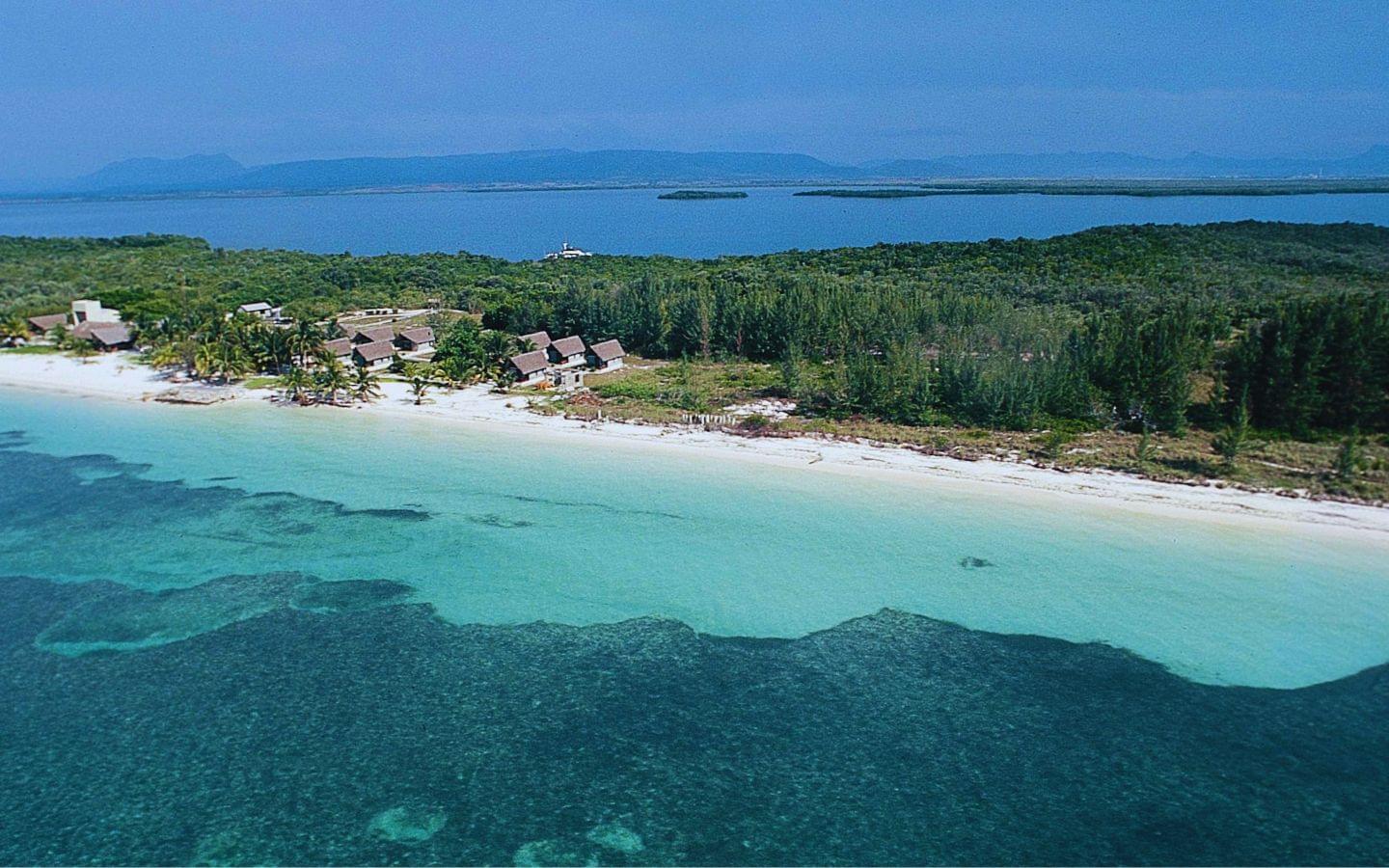 Cayo Levisa is a small uncrowded island on Cuba's northwestern coast. It's a challenge to get to but makes an exciting destination for travelers who want to have beautiful beaches all to themselves.
The area is famous for its black corals and rich sea life, including sponges, gorgonians, crustaceans, 500 species of fish, and 200 species of mollusks.3
You can get to Cayo Levisa on a ferry from Palma Rubia, which takes about 30 minutes each way. If you want to spend more time there, you can book a rustic bungalow through Hotel Cayo Levisa or a basic vacation rental.
Playa Santa Lucia
The popular resort area of Santa Lucia in Camagüey province is also an exciting place to snorkel. Despite its location on the exposed Atlantic coast, a large barrier reef shelters the beach from waves and results in calm, clear waters.
The best snorkeling is in a large, shallow lagoon between the beach and the barrier reef. It's too far to swim, so you'll need to book a trip with a local dive center, resort, or tour operator.
Guardalavaca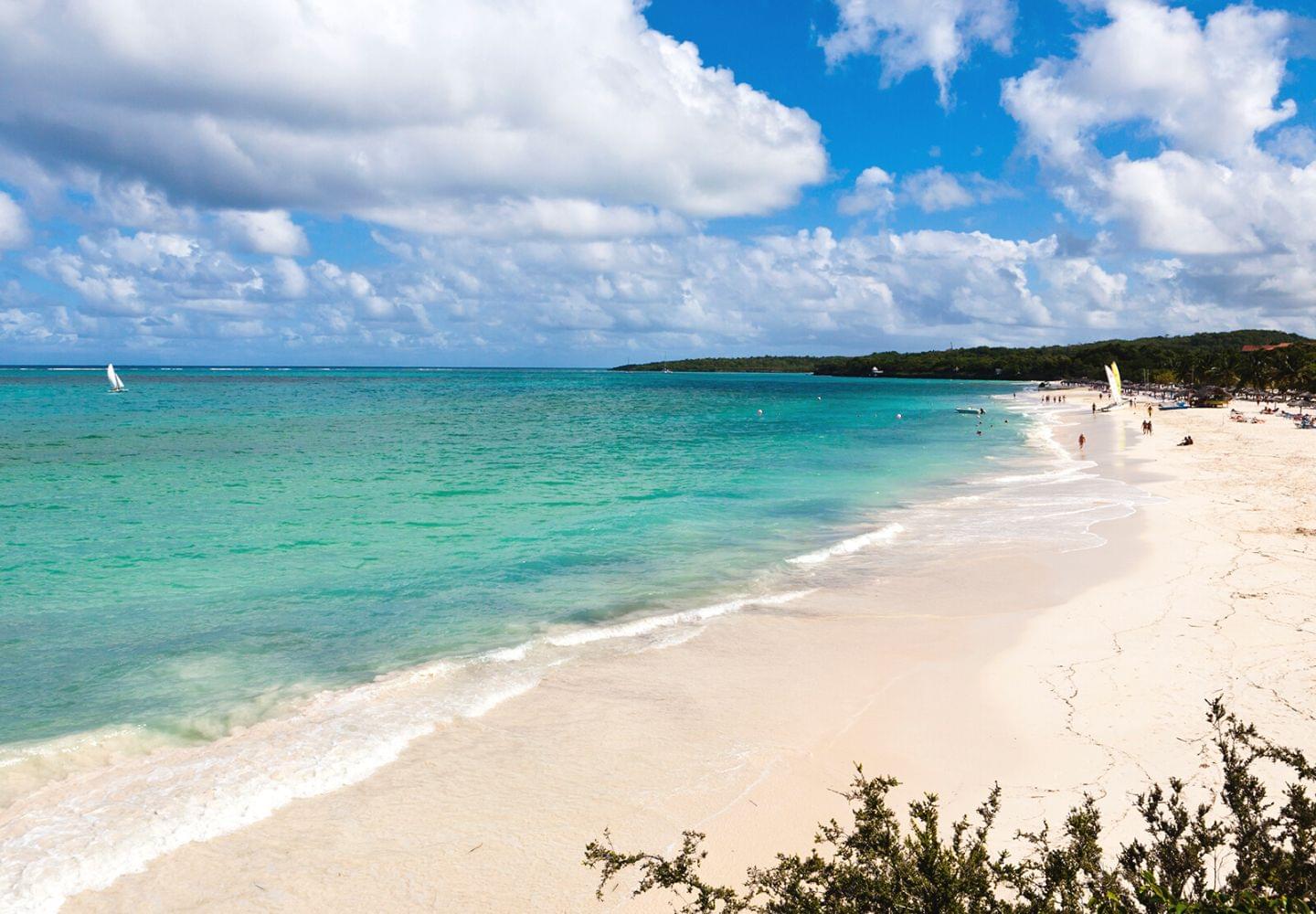 Guardalavaca in Holguín province is another popular tourist destination with excellent snorkeling. The mile-long Guardalavaca Beach has a reef with vibrant sea life a few hundred feet from shore. The seabed has numerous elkhorn corals, fire corals, gorgonians, and some rocky areas with sea urchins.
This spot is best for snorkelers with previous experience due to the exposure and the reef's distance from shore. We recommend using fins and a snorkel vest in Guardalavaca for added comfort and security in the water (see which snorkel vests and fins we recommend). If you're looking for a more beginner and kid-friendly spot in the area, try Playa Esmeralda.
María la Gorda, Guanahacabibes National Park
Although difficult to access, this isolated national park on the western tip of Cuba is a dream for snorkelers and scuba divers. Guanahacabibes National Park is a UNESCO biosphere reserve with diverse ecosystems, sea turtle nesting areas, and unspoiled coral reefs. There is a ton to see under the surface, with sights like impressive black corals, caves, and shipwrecks.
Due to the remote location, many people choose to stay overnight in the park. You'll find very basic accommodations at Hotel Maria La Gorda, situated just next to some of the area's best snorkel and dive sites.
Best places to stay
Only an hour's drive from Havana, Playa Jibacoa is a convenient place to stay. The all-inclusive Memories Jibacoa is an adults-only resort with easy access to snorkeling right from the beach.
The small island of Cayo Santa Maria is another gorgeous spot that makes a wonderful base for water sports and snorkeling enthusiasts. Melia Buenavista is a top-rated all-inclusive resort and spa located next to some of the area's most beautiful underwater environments.
If you want to see as much of the coastline as possible, a multi-day sailing cruise is an excellent option. Booking an all-inclusive sailing adventure takes care of your transportation, lodging, and activities all at once, allowing you to relax and enjoy the spectacular marine environments. Various international and local travel agencies offer these kinds of tours.
Cuba snorkeling FAQ
When is the best time to snorkel in Cuba?
November to April is Cuba's dry season and is the best time to snorkel there (1). These months generally bring warm sunny weather and calmer seas with fewer waves. Avoid planning your visit between May and October, as heavy precipitation, tropical storms, and hurricanes can make the trip unpleasant.
Does Cuba have coral reefs?
Cuba has some of the most pristine coral reefs in the Caribbean. Thanks to limits on tourism, commercial fishing, and coastal development, many of the country's marine ecosystems and coral reefs are thriving. For the best reef snorkeling, head to the Jardines de la Reina archipelago, Punta Perdiz, Guardalavaca, Playa Jibacoa, or the barrier reef off of Playa Santa Lucia.
Are there guided snorkeling tours in Cuba?
You can book guided snorkeling tours in Cuba through a resort, dive center, or local tour agency (see the top-rated companies on Tripadvisor here). Few Cuban tour operators list their snorkeling day trips on third-party sites like Viator and Tripadvisor, but some tours are available on Airbnb.
If you're interested in a guided multi-day tour, various local and international agencies offer snorkeling liveaboard cruises and multi-activity tours with snorkeling.
FAQ sources
"Best Times to Visit Havana." U.S. News & World Report, travel.usnews.com.
---
Resources
Knight, Franklin W. and Levinson, Sandra H.. "Cuba." Encyclopedia Britannica, 29 Apr. 2021, britannica.com. Accessed 9 March 2022. ↩

"Jardines de la Reina." Diving in Cuba, divingincuba.eu. ↩

"Cayo Levisa, Pinar del Rio." Cuba Tech Travel, cubatechtravel.com. ↩
Last updated 07 December 2022
This blog post contains affiliate links from TripAdvisor, which means we receive a small commission on any sales made via those links.
Table of contents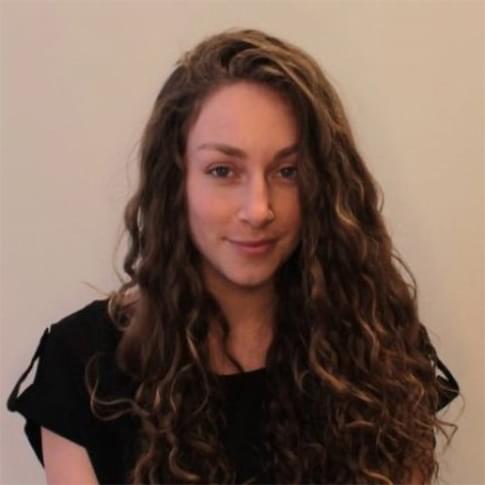 Rebecca Jambrovic