Snorkeling gift guide: Gift ideas for every budget
Looking for the perfect gift for a snorkeler in your life? From snorkeling clothing to gear bundles, here are 20+ snorkeling gift ideas in various price ranges.
---
Finding the right gift for a loved one can be a challenge. Thankfully, a hobby like snorkeling opens up many gift ideas that are both practical and fun for the recipient.
If you need to find a gift for the snorkeler in your life, you're in the right place. From budget-friendly stocking stuffers to pricier snorkeling equipment and action cameras, we've got you covered with tons of ideas at various price points.
Whether you're shopping for friends, family members, coworkers, or a partner, here are some of the best gifts for snorkelers.
Waterproof bag for snorkeling
This durable 35-liter dry bag is a great way to protect belongings from water and sand while snorkeling. The Kumbaya R1 has an IPX7 waterproof rating and will keep its contents dry when submerged for up to 30 minutes. The backpack design is comfortable and offers plenty of gear storage space.
Snorkel set with a mask, snorkel, and fins
This snorkel set includes Cressi's Onda snorkeling and diving mask, Supernova dry-top snorkel, Palau snorkel fins, and a mesh gear bag. The travel-friendly gear bundle is a perfect gift for ​​beginners and intermediate snorkelers looking to update their gear.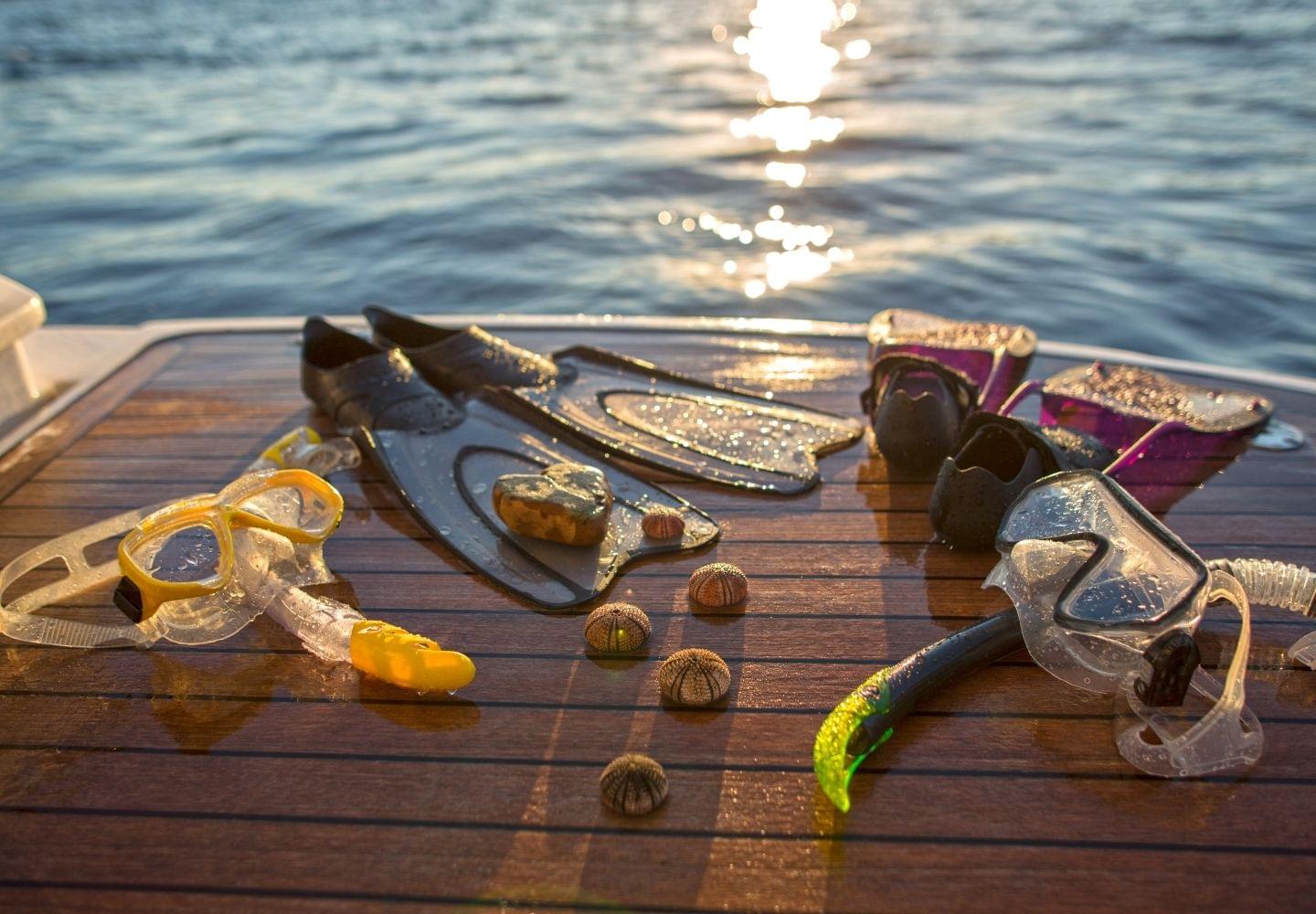 Full-face snorkel mask
Some snorkelers - especially beginners - prefer full-face snorkel masks over a traditional two-piece mask and snorkel. With Flowtech™ Technology for improved airflow, the WildHorn Seaview 180° V2 is a top-rated mask that allows users to breathe comfortably and naturally while snorkeling.1 The mask offers a clear view of sea life thanks to its anti-fog properties and has an action camera mount for those who want to document their underwater adventures.
Snorkel vest
A good snorkel vest is an essential part of snorkeling gear. Snorkel vests improve safety by providing additional buoyancy and keeping snorkelers afloat. The Jetty vest from WildHorn Outfitters offers a nice balance between comfort, quality, durability, and cost. The Jetty is available in a range of sizes and fits most body types comfortably without riding up or restricting movement.
Mask strap cover
Cressi's mask strap cover improves comfort while snorkeling, freediving, and scuba diving. The neoprene cover prevents the mask strap from pulling or tangling hair. The strap cover is available in numerous colors, including neon colors for extra visibility in the water.
Mask defogger
When your mask keeps fogging up, it negatively impacts your snorkeling experience and makes it hard to get a clear view of marine life. This gel coating is long-lasting and will keep a mask free of fog for hours. The gel is non-toxic and alcohol-free, so it won't irritate the eyes when used according to the instructions on the bottle.
Waterproof phone pouch
With an IPX8 waterproof rating, the JOTO phone pouch keeps smartphones, cash, credit cards, passports, and other valuables safe and dry while snorkeling. The clear window offers touch screen functionality and allows the user to take photos in the water. This universal case fits all smartphones up to 7" when measured diagonally.
Action camera
Released in 2020, the GoPro HERO9 Black is an excellent waterproof action camera that will allow your loved ones to record their snorkeling adventures. With the GoPro HERO9 Black, you can shoot video with up to 5K resolution and capture professional-quality 20MP photos. The durable camera is waterproof down to 33 feet out of the box and doesn't need any special housing for snorkeling 2.
Men's long-sleeved rash guard
With an ultraviolet protection rating of 50+, this long-sleeved rash guard shields the wearer from harmful rays while snorkeling. The fabric is recommended by the Skin Cancer Foundation, making this an excellent choice for those in need of extra sun protection. The tightly fitting shirt can also help protect your loved one from other potential hazards in the water, such as jellyfish stings and skin irritation from a life jacket or snorkel vest.
Women's long-sleeved rash guard
This UPF 50 swim shirt makes a fantastic gift for female snorkelers. The rash guard is comfortable and durable and works great for snorkeling, swimming, diving, surfing, and paddling. Sizes range from small to XX-large, and there are many bright color options available for extra visibility in the water.
Men's short-sleeved rash guard
This short-sleeved UPF 50+ swim shirt provides extra sun protection without too much added warmth. The looser-fitting design is comfortable to wear in and out of the water on all different outdoor adventures. With numerous color options and sizes ranging from small to 5X, this shirt is a great gift for almost any male snorkeler.
Women's short-sleeved rash guard
With an ultraviolet protection factor of 50+, this swim t-shirt protects the skin from the sun's rays without adding extra warmth or bulk in the water. The material is stretchy, soft, and comfortable to wear all day.
Children's rash guard
When kids are having fun in the water, getting them out long enough to apply sunscreen can be challenging. This swim tee has a sun protection rating of UPF 50+, effectively keeping kids safe from harmful rays. The top comes in many different colors and is available in short or long-sleeve styles.
Fin socks
These stretchy 1.5mm neoprene socks help keep the feet warm and prevent blisters from snorkeling fins. The socks feature an anti-slip grip and anti-wear soles for added durability.
Snorkel booties
Snorkelers in rocky areas or places with sea urchins or coral rubble require more protection for their feet. Snorkel booties are a great way to improve comfort and safety when getting in and out of the water. Cressi's snorkel booties are made of durable 3mm neoprene with an anti-slip rubber sole. You can wear the booties alone for various watersports or combined with fins for snorkeling and scuba diving.
Swim leggings
Swim leggings are ideal for swimmers and snorkelers who want added protection from the sun without the extra warmth from a full wetsuit. From snorkeling to paddling, these leggings support the wearer through a range of activities while shielding the skin from the sun.
Snorkeling headcover
Snorkelers with thin hair or no hair often struggle with sunburn on their heads. Wearing a protective headcover like this UPF 50 Buff is a perfect way to shield the head from the sun's damaging rays and avoid sunburn when spending hours in the water.
UV headband
With less material than a standard Buff, this headband is an excellent option for snorkelers who don't need a complete headcover. The multifunctional headband keeps hair out of the face and protects the forehead from sunburn. Buff's headband features UPF 50+ sun protection and is made of lightweight, fast-drying fabric.
Swim cap
Snorkelers with longer hair can benefit from wearing a swim cap on their adventures. This cap keeps hair in place so that it doesn't break the seal on the snorkel mask, get tangled, or impact your view of marine life.
Reef-safe sunscreen
Since many sunscreens contain chemicals that harm coral reefs and endanger marine life, it's important to wear reef-safe sunscreen while snorkeling. It's even required by law in places like Hawaii, Key West, the US Virgin Islands, Bonaire, and Palau 3. This SPF 30 sport sunscreen from Blue Lizard is reef-friendly and water-resistant. Since it doesn't contain any fragrances or parabens, it's suitable for those with sensitive skin.
Quick-dry beach towel
Microfiber beach towels are a useful gift for traveling snorkelers and scuba divers. The PackTowl dries quickly and packs down to a small size, making it easy to bring along on all sorts of adventures. The towels are available in several sizes, with many fun colors and designs to match diverse styles and preferences.
Reusable, insulated water bottle
It's essential to stay hydrated when snorkeling and spending time in the sun, but traditional water bottles make it hard to keep your beverages cold. The reusable Hydro Flask Water Bottle is made of stainless steel and features vacuum insulation to keep drinks nice and cold even in tropical environments.
Reef fish identification guide
Spotting fish and other marine life is one of the most exciting aspects of snorkeling. A reef fish identification guide makes a wonderful gift for snorkelers interested in learning more about sea life in the area they're visiting. This field guide features 683 fish species found in Florida, the Bahamas, and the Caribbean. If your loved one is headed to the Pacific, consider Reef Fish Identification - Tropical Pacific on Amazon by the same authors.
Conclusion
The best gifts are thoughtful, practical, and fun for the recipient. With many different snorkeling gift ideas on this list, you should be able to find the perfect fit for almost any snorkeler in your life, whether it's a friend, family member, or partner.
---
Resources
Last updated 15 October 2021
This blog post contains affiliate links from Amazon, which means we receive a small commission on any sales made via those links.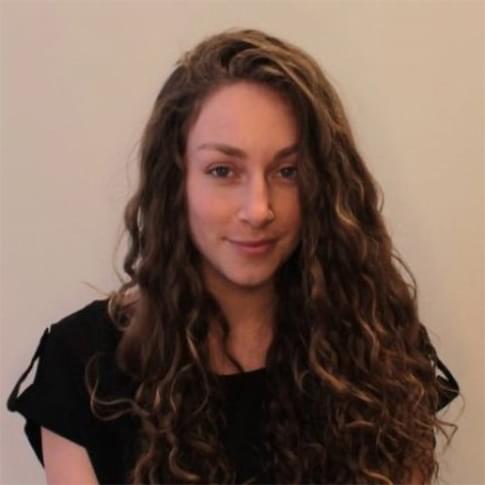 Rebecca Jambrovic