The best diving at Rottnest Island, Western Australia
Located near Perth, Rottnest Island has a unique mix of tropical and cold-water marine life. Here's how to decide when and where to go.
---
12 miles off the coast of Perth, Western Australia is Rottnest Island. Many know it for being the home of quokkas and unique snorkeling right off the beach. But the island is also surrounded by many dive spots that wind around a limestone reef.
Rottnest Island is in a marine reserve that protects it from fishing. This has allowed the area to thrive with marine life and secure the waters for recreational use 1.
Local divers and dive shops have found the dive sites around the island, and each trip can take you to a new spot. The waters here are usually more shallow and the average depths are around 50-65 feet (15-20 meters). Though there are a few dive sites where you can go to 130 feet (40 meters). Visiting the sites is done by boat dives.
There are many large rock formations around the island that offer interesting landscapes to explore including caves and swim-throughs. Covering these rocks are colorful soft corals, algae, and anemones, perfect for macro dives. On the sandy bottom are large areas of seagrass and kelp that many fish also call home 2.
What you can see when scuba diving Rottnest Island
There are about 400 species of fish that live around the island. Common ones to see are harlequin fish, butterfly fish, and blue devils 3. Many colorful nudibranchs sit on the rocks and among the corals and are easy to find during dives.
Cuttlefish and eagle rays are also commonly found by divers at many of the dive sites. Eagle rays will hide in the sand but you may also spot them in small crevices underneath the rock formations.
Harder to spot is the weedy sea dragon that lives in the seagrass meadows. You can typically find them in areas with a combination of sand and grass, nearby a rock formation. While you look for dragons, you will find many other creatures living in the seagrass and may spot decorator crabs and green turtles 3.
Larger ocean creatures to find are the Australian sea lions, New Zealand fur seals, and bottlenose dolphins. The fur seals have a colony that lives near the island all year long, while the sea lions come and go but are common visitors. You may spot them from your boat or be lucky enough to see one while underwater 4.
In autumn, there is also a good chance to see grey nurse sharks in the area. Dive sites Shark Cave and Opera House are two of the best places to see these calm sharks and get up close with them 2. Great white sharks are also known to visit the island but are not seen as frequently.
Winter and spring are the annual humpback whale migration. They are often spotted around the island as they make their way north to warmer waters 4. You may hear them singing during your dive or see them breach when you are on the boat.
My experience diving Rottnest Island
I dove Rottnest Island in June, the early part of winter in Australia. The water temperature was around 70F (21C), and we wore 5mm wetsuits with a hooded vest underneath. The visibility was decent at about 43 feet (13 meters). The sites were great for macro scuba diving with plenty of kelp, tunicates, and bright-colored soft corals.
There was a strong shore current that pushed us back and forth throughout the scuba dive. This could be hard for new scuba divers working on their buoyancy control and knowing how close they are to corals and other divers.
The first dive site we dove was Crystal Palace. It is a rock formation that is like a small cave. But it has a large wide opening that is not difficult to dive in. There were many nudibranchs and the fish were not shy around the divers.
The second dive site was Parker Place. It is a good spot for weedy sea dragons, but we were unable to find any. We did spot a cuttlefish, some stingrays, and more macro creatures. Towards the end of our dive, a sea lion joined us and got very close to the divers.
After our dives, a juvenile humpback whale came up to the surface right near our boat. We were lucky to watch him spout a few times before he swam off. This time of year this is very common, although we were lucky to see one get so close to the boat and in shallower waters.
Frequently asked questions
What dive level is recommended?
All levels of divers can enjoy Rottnest Island, and new divers can take their Open Water course. Higher levels of dive courses are also available.
There are some dive sites that can have intense currents and open water divers should ask their dive guides about this before their trip.
What are the water temperatures at Rottenest Island?
The temperatures around Rottnest average between 66-72F (19-22C) throughout the year. The swimming season is typically from November to July, but scuba diving is available year-round. In winter the water can get down to 60F (16C). If you are diving in the winter, additional layers can help you stay warm until the end of your scuba dive. Adding a hood and gloves is helpful for scuba divers who get cold easier (1).
What's the best time of the year to visit and dive?
Every season has something to offer around Rottnest. If water temperatures are not your deciding factor, consider the animals and visibility.
Summer is popular for the warmer waters and calm conditions in the morning. In the afternoon the wind typically picks up which can make boat rides back to shore rocky. Visibility is generally good at around 50 feet (15 meters) and there are plenty of fish that come in with the warmer waters (2).
In the fall, the waters are the warmest of the year and the winds calm down in the afternoons. Visibility averages around 42 feet (13 meters), and this is the best time of the year to see the grey nurse sharks.
During winter the waters are often calmer and the visibility can reach 65 feet (20 meters), but averages around 40 feet (13 meters). This is also the season for humpback whales. The downside to winter is the cold air when you exit the water that can make the trip less enjoyable.
In spring, temperatures start to warm up and there is an abundance of big fish (2). The visibility is sometimes lower during this season, being around 32 feet (10 meters).
To plan your ideal dive trip, you need to take into account the time of year, weather, and more. For all the steps you need to take, read our guide here.
What are the best dive companies to dive with?
There are a number of dive companies that operate around Perth and Rottnest Island. These include Perth Scuba, Dolphin Scuba, and Bucket List Diver. They offer boat trips to the island from Fremantle or North Perth.
PADI is the most common certifying agency of the dive shops in the area. Divers without their own equipment are able to rent scuba equipment from the shop they choose to dive with.
Frequent divers will want to get their own equipment to use on each dive. One of the first things divers buy is a dive computer. You can read our guide to picking one here.
Where to stay on Rottnest Island?
Dives to Rottnest Island typically depart from Fremantle. This is a popular tourist town about a 30-minute drive south of Perth. If you don't have a car, consider staying a couple of nights in Fremantle. This way you will have an easier time getting to your boat early in the morning.
The dive shops do not pick up divers from Rottnest Island. Some companies may offer an additional fee for drop-offs on the island after your dives. It is best to plan to visit Rottnest Island separately from your dive trip.
Conclusion
Rottnest dives offer a mix of tropical and cold waters that bring a mix of fish to the area. It is a protected marine reserve that limits fishing and keeps population numbers high. There are many interesting small and large sea creatures for divers to spot, but dives are better for those interested in macro dives.
You can scuba dive around the island all year, but conditions in different seasons and dive sites can make it more difficult for divers.
References
Last updated 24 September 2021
Table of contents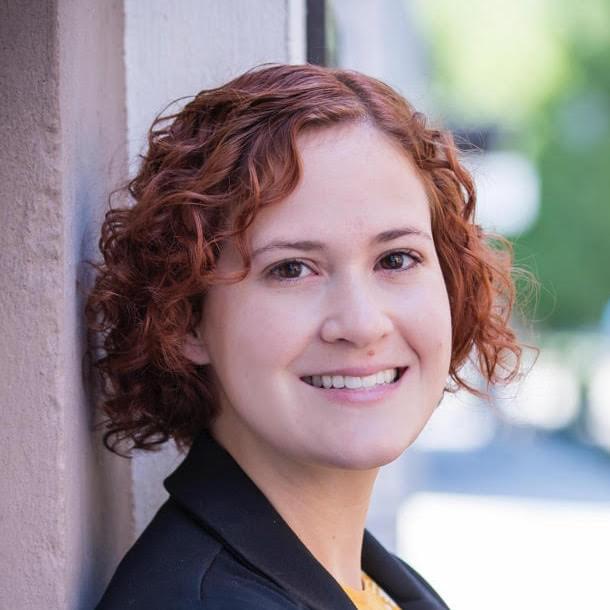 Liz Meyer