Best dive computer: Our picks for every budget and scuba level
The Suunto D6i Novo has a range of features to fit beginner and advanced divers at a competitive price. New divers on a budget may prefer the simplicity of the Cressi Donatello as they grow their skills. While advanced and Tec divers will enjoy the Shearwater Teric's high-end features and customization.
---
A dive computer is the most important piece of your dive gear when it comes to safety. This is why many divers make it one of their first purchases when they commit to scuba diving. Their ability to keep track of your deco times, safety stop, surface intervals and more make them an important tool to save time and give you peace of mind while diving.
To pick the best computer for you, consider your price range, type of diving, and how much diving you will be doing in the future. We selected the Suunto D6i Novo at Amazon as our top pick for most divers because of its versatility and balance of affordability and advanced features.
Suunto D6i Novo
Depth Rating
492 feet (150 meters)
Modes
5 modes: air, Nitrox, gauge, freediving, off
Check on
Cressi Donatello
Depth Rating
492 feet (150 meters)
Modes
4 modes: air, nitrox, freedive, gauge
Check on
Top pick: Suunto D6i Novo
The D6i Novo is a diverse computer that suits frequent, and even some Tec and Rebreather divers. It has a durable design with a clear screen underwater and switches easily between dive modes. This model offers many of the same features found on more expensive options, but at a lower price. Combined with the computer's reliability, these features make the D6i Novo a favorite of dive professionals and frequent divers.
Budget pick: Cressi Donatello
The Cressi Donatello is an excellent computer for new divers thanks to its simple one-button navigation, affordability, and overall ease of use. The large screen is easy to read underwater thanks to its bright backlight, and the compact design makes this model comfortable to wear over wetsuits of varying size and thickness. Despite its simplicity, the Cressi Donatello is suitable for more advanced recreational dives and compatibility with multiple gases.
High-end pick: Shearwater Research Teric
The Shearwater Research Teric is a high-quality, sleek, and versatile dive computer suitable for different types of dives. While this model comes at a premium price point, the customizable features and ability to handle air, Nitrox mixes to 99%, Trimix, and competitive freediving makes it worth the money for advanced and Technical divers. The Teric is also an excellent choice for intermediate divers seeking a computer that will allow them to grow as a diver.
FAQ
Do I need a dive computer?
A dive computer is necessary for all dives. While you can do your bottom time and deco math on your own, a dive computer is an extra tool to keep you on track. Many give real-time information such as your depth, temperature, and safety stop time. Once you are back on the dive boat or onshore, they will count down your surface interval and no-fly time to protect you from developing DCS.
Many computers also log your dive time and other data into their memory and allow you to upload the information to a digital dive log. Having this history is important for you to keep track of multiple dives, and see your progress as a diver.
Dive computers are a worthwhile investment when you dive often and want to progress in the sport. To see a breakdown of other scuba diving costs, read our article here.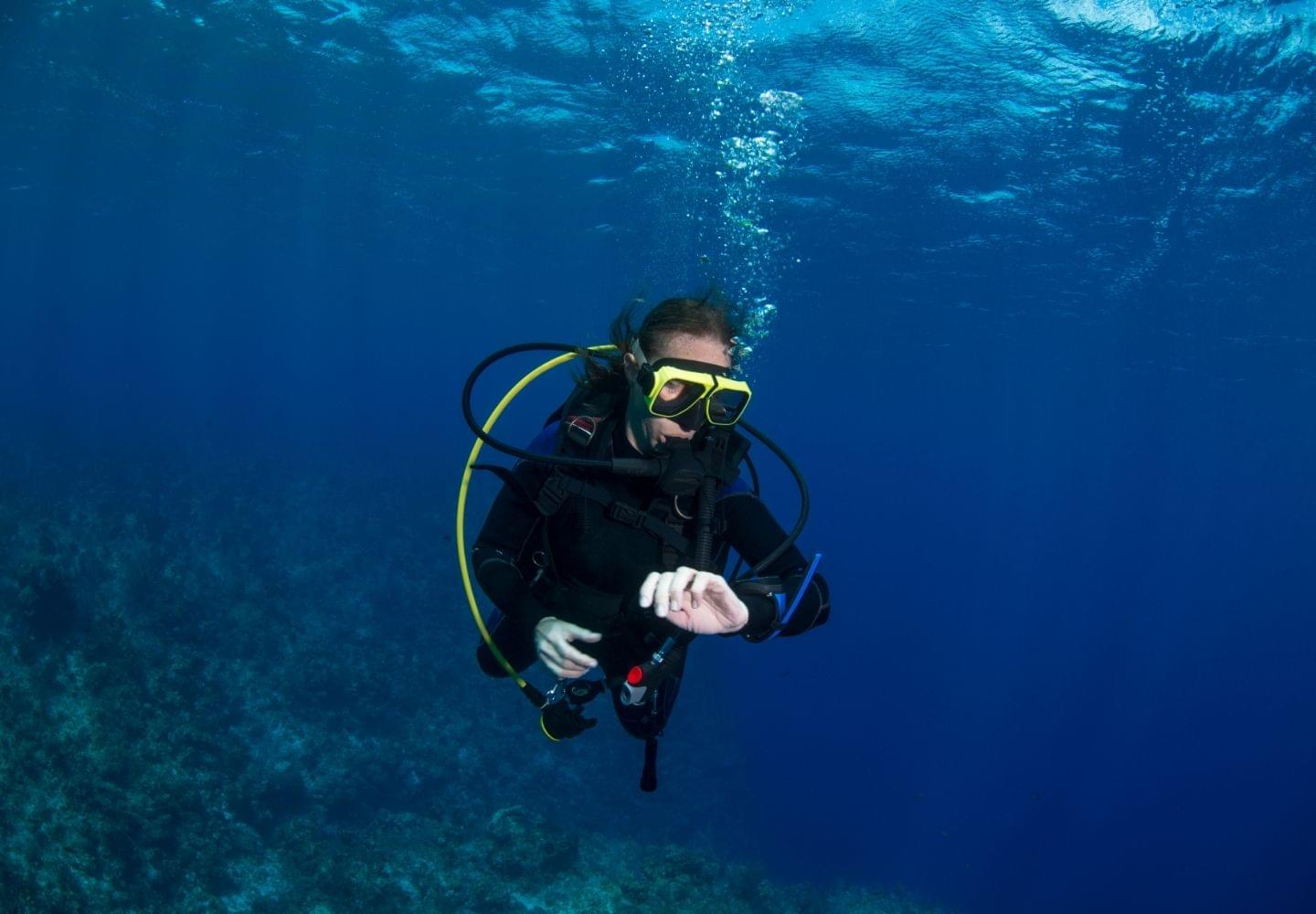 Can I just rent a dive computer?
During your Open Water course and any dives without your own gear, the dive shop provides a dive computer. Attached to your wrist or SPG, rental computers are simple and provide the basic information you need during a dive.
While these are fine for the occasional dive, you miss out on the advantages of having a personal dive computer. For one, you won't have a digital log of your past dives and will have to rely on a manual logbook. Second, once you leave the shop you won't be able to keep track of your no-fly time.
Also, if you get your rental computer mixed up with someone else's, your calculations and bottom-time limits will be incorrect. Not having the right bottom-time and decompression information is very dangerous while diving. With your own computer, you will always have the right information available to you. You can also use them in many other water sports like snorkeling or freediving when a rental won't be an option.
How do I choose a dive computer?
There are many dive computers to choose from, but not every computer fits every diver. Consider your skill level and how often you dive to pick the computer that is right for you. Some deciding factors are also based on personal preference, such as straps, alarms, and customization. Below are some key features to consider when selecting your dive computer.
Wrist computer versus console computer
Most divers wear computers like a wristwatch and use them when they aren't diving. These are convenient but often come with a smaller screen. Console computers attach to your gear like an SPG. Most have larger screens and always stay with your gear, but they also have shorter battery life.
Computer for multiple types of air
Many divers will switch to EANx, or Nitrox, to extend their bottom time and reduce the effects of breathing high levels of nitrogen. If you already dive with Nitrox or want to learn in the future, get a computer built for multi-gases. More advanced scuba divers who want to do Technical diving will need a computer that can easily switch between gas mixes (1).
Screen display
The readability of your computer underwater depends on bad visibility, poor screen quality, and low light levels. Pick a computer that has a clear screen and, if you prefer, larger number displays. Many computers will let you change the light levels, which is useful for low visibility dives and night dives. Color displays are a pricier option, but make computers easier to read and highlight the important information.
How long do dive computers last?
Most dive computers will last you over two years, with some scuba divers keeping theirs for over five years. However, a computer's lifespan depends on how you use it. Your main concern will be the battery life. If you are only diving a few times a year and not using it as a daily watch, this will prolong its life. Some computer batteries are easy for users to change, while others require you to send them back to the store for maintenance.
Another effect on a computer's lifetime will be how many extra processes it has to run. Ones that are doing a lot of work during each dive and connect with Bluetooth will have a shorter lifespan.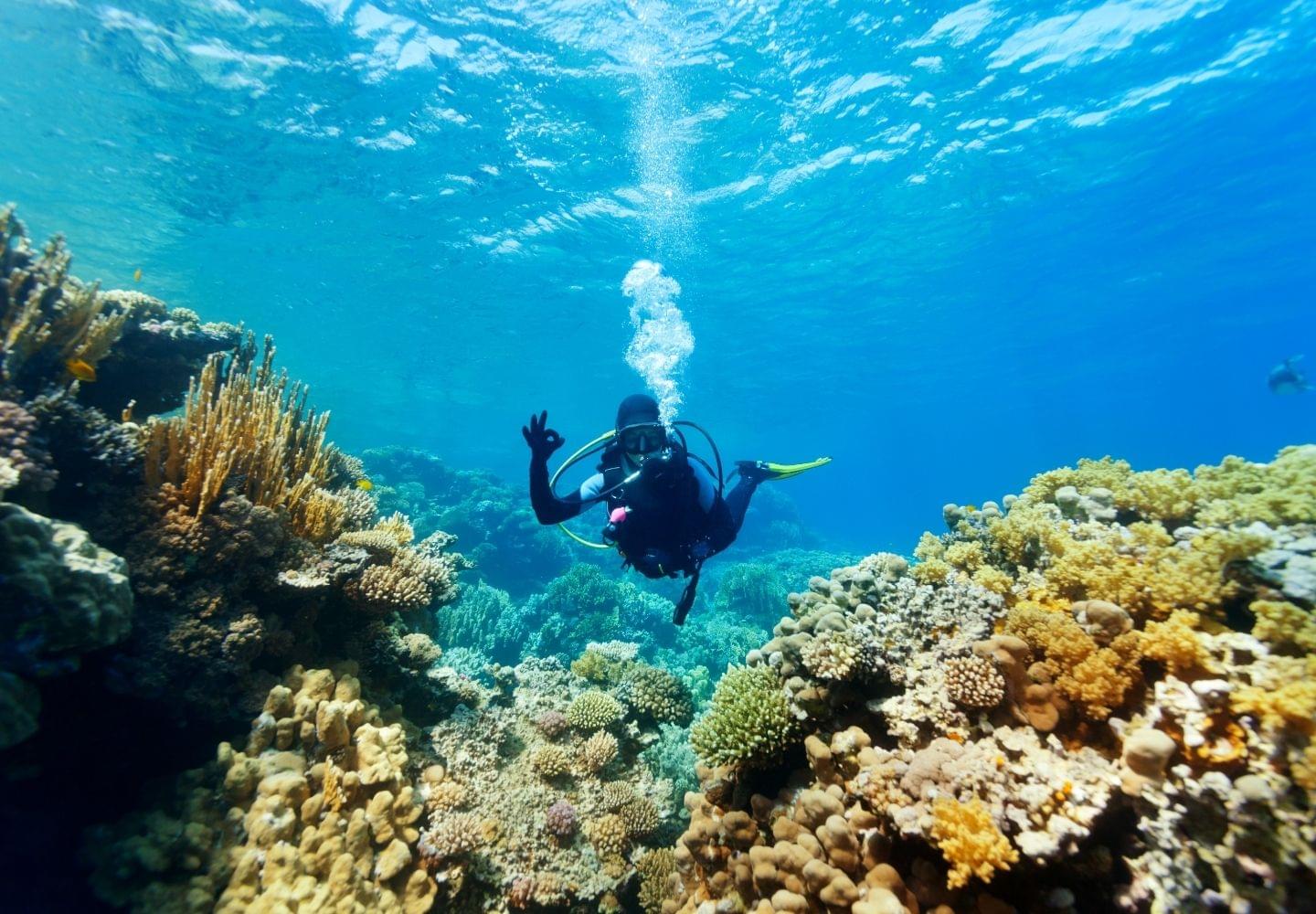 How do you maintain a dive computer?
After every dive rinse your computer in freshwater. You can also scrub your computer with a soft toothbrush to remove any salt build-up and prevent corrosion. When not in use, store your computer in a cool, dry place out of the sun. Some computers come with a storage case, or you can buy one separately.
Before diving, check your computer's battery life to make sure it is still in good condition. Also, check that the buttons and buckles haven't broken. Most companies recommend getting your computer serviced professionally every one to two years to ensure it is in proper working order (2).
Maintaining your equipment is a vital step before and after and dive trip. Read about all of the ways you can prepare for a dive here.
Detailed product reviews
Top pick: Suunto D6i Novo
Thanks to its durability, versatility, and advanced features at a reasonable price, the Suunto D6i Novo is a popular choice among frequent divers and dive professionals.
Divers can use this computer in five modes; air, Nitrox, gauge, freediving, and off. Each mode has added features, such as oxygen toxicity for Nitrox and depth alarms for freediving.
Many divers liked the ease of switching between three gases on this model. Although the three gases do not make this a complete Tec computer, it is useful on flexible, deep dives. Another option is connecting wireless transmitters, which connect to your air and display your cylinder pressure and remaining air time.
With the D6i Novo, you can go to depths of 492 feet (150 meters) with all the necessary timers and alarms available. The computer will alert you when you reach your maximum depth, when your ascent rate is too fast, and if you violate the decompression ceiling. Avid divers will also enjoy the 3D compass when exploring dive sites.
This computer comes with access to the Suunto DM5, a software used to plan and track dives. Available on PC and Mac, you get a detailed analysis of each dive saved in the system. The dive planner allows you to manage your gas mixes and export the information to your dive computer. For deep dives, you can adjust the decompression model and plan your deep stops. You will also get regular firmware updates to your computer from Suunto. You must connect to the DM5 with a USB cord, as it does not work with Bluetooth.
The two main drawbacks of this computer are the decompression model and the battery. The decompression model is slightly conservative and is strict on safety stops and surface intervals. For this reason, it doesn't suit serious Tec divers as their main computer but is well-suited for recreational divers. The battery is not user-changeable, and divers need to mail it to Suunto for changing. Once it's replaced, the computer erases any previously-stored dives (3).
Budget pick: Cressi Donatello
The Cressi Donatello is an easy-to-use dive computer that works with repetitive dives and multiple air mixtures. With a one-button navigation, functionality is simple and it is a great entry-level computer for beginners. The large display screen shows well underwater and is backlit for low visibility and night dives. The slim but durable design fits around any size dive suit and works as a watch when you aren't diving.
Though it is simple, this computer can handle more advanced recreational dives. It can go down to 492 feet (150 meters) and works in four different modes; air, nitrox, free dive, and gauge. Safety being a priority, the Cressi decompression algorithm is one of the most conservative models. You also have the option to make it more conservative if DCS is a concern. Vibrating and audible alarms are available to alert you when you are ascending too fast, need a safety stop, and reach maximum depth. For divers who don't like beeping alarms, you can turn off this function.
One of the main reasons divers chose the Donatello is its replaceable battery. This feature makes it easy to always have a charged computer even when on a long dive trip or liveaboard.
A disadvantage of this dive computer is that it doesn't pair with Bluetooth, but rather connects to your dive log with a USB cable. However, there is a Bluetooth enabler that you can purchase separately. Some divers also found the single-button interface too simple and didn't offer enough customization as other computers (4).
High-end pick: Shearwater Research Teric
The Teric is a comfortable, and sleek designed dive computer that can fit a range of dives, from recreational to Tec. It has a customizable, four-button menu control to see all the information you want and hide what you don't. When you're done diving, it doubles as an everyday watch.
If you are growing into more advanced dives, this computer can handle air, Nitrox to 99%, Trimix. It also has a competitive free dive mode with an apnea timer. It tracks all the information for your dive and gives vibrating and noise alerts that you can disable if you choose. Divers rate it high for its customizations, ease of use, and clear display.
The screen is a 35mm full-color AMOLED display with adjustable brightness and colors. Though smaller than other Shearwater screens, divers found the display easy to read underwater and change. They work in depths up to 650 feet (200 meters) and have full decompression support that won't lock you out if you violate up your deco stop. It will also connect to two wireless transmitters to monitor tank pressures and tell you the Gas Time Remaining (GTR) for one tank. This predicts the remaining time at that depth and will recalculate if you begin to breathe at a different rate or ascend.
The Teric is easy to use both in and out of the water. After a dive, your information uploads via Bluetooth to the Shearwater Cloud dive log manager. The Bluetooth function also connects to Shearwater for firmware updates, keeping your Teric up-to-date. The rechargeable battery doesn't have any changeable parts as it comes with its own charging dock, and will last up to 30 hours in dive mode (5).
Although this dive computer is one of the most expensive options available, it offers more than most computers and has the flexibility to grow with you if Tec and Rebreather dives are in your future. As a Tec computer, a con for some is the smaller screen size, but most found the button navigation made up for this.
Conclusion
Picking the best dive computer for you depends on your level of diving and your personal preferences for use and style. No matter your budget, the Suunto D6i Novo, Cressi Donatello, and Shearwater Teric at Amazon will all help you safely plan and complete your dives. With good maintenance and care, your computer will last you for many years and many dives.
References
Last updated 01 May 2021
This blog post contains affiliate links from Amazon, which means we receive a small commission on any sales made via those links.
Table of contents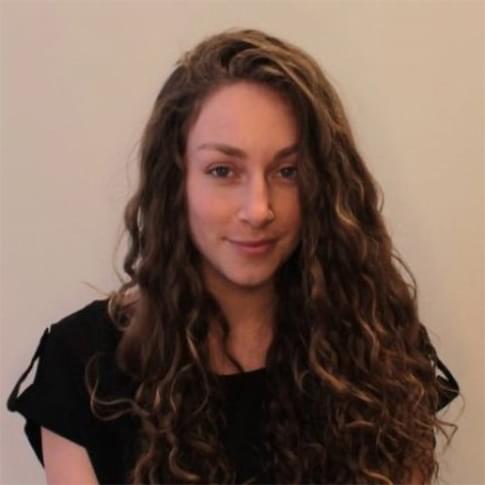 Rebecca Jambrovic