The best snorkeling in the Florida Keys
The Florida Keys are one of the top destinations for snorkelers in the US thanks to the extensive reef system and vibrant sea life. Here are Keys' best snorkeling spots.
---
Home to the world's third-largest barrier reef system, the Florida Keys have some of the best snorkeling in North America. The living reef is protected as part of the Florida Keys National Marine Sanctuary and is the only coral reef system in the continental US.1
These protected waters are bursting with sea life, making the Keys a worthy destination for underwater explorers. Here are the top snorkeling sites to visit on your Florida Keys vacation.
John Pennekamp Coral Reef State Park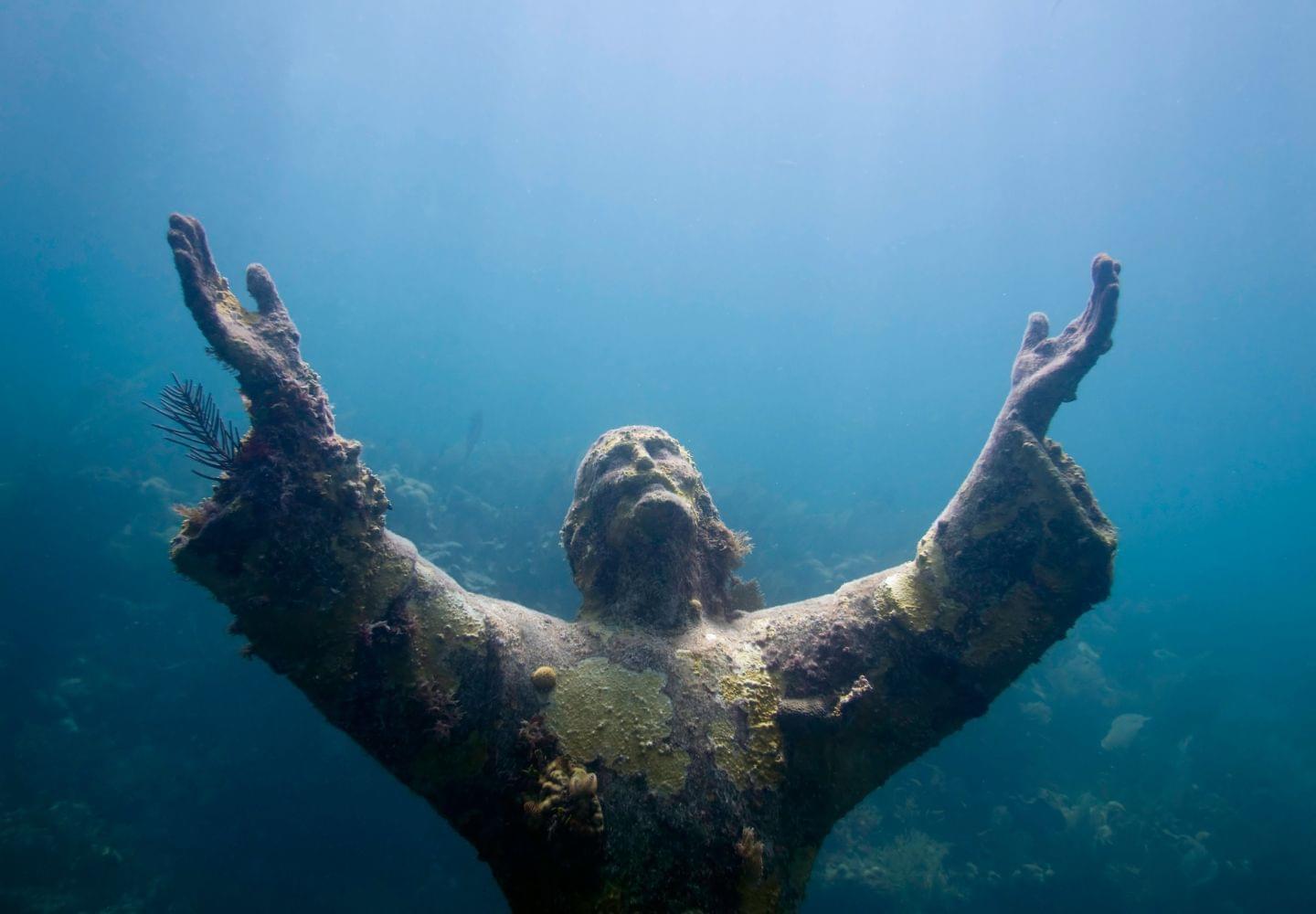 Located on Key Largo, John Pennekamp Coral Reef State Park is one of the best destinations for snorkelers visiting the Keys. The park covers around 70 nautical square miles and was established in 1963, making it the United States' first undersea park.2
Visitors can explore diverse marine habitats, including mangrove swamps, coral reefs, and seagrass beds. Since the park's waters host more than 70 species of coral and 600 species of fish, you'll have the chance to see a broad array of sea creatures.3
Top sites to check out in and around the park include the Christ of the Abyss Statue, Dry Rocks, Grecian Rocks, White Banks, Sea Gardens, and Horseshoe Reef. Since these sites lie offshore, you'll need to book a group boat tour or private charter to explore them.
While you're in the area, consider heading to Molasses Reef just east of the park for fantastic snorkeling and scuba diving in crystal-clear waters. Due to the deeper waters and potentially strong currents, this spot is best for experienced snorkelers.
Looe Key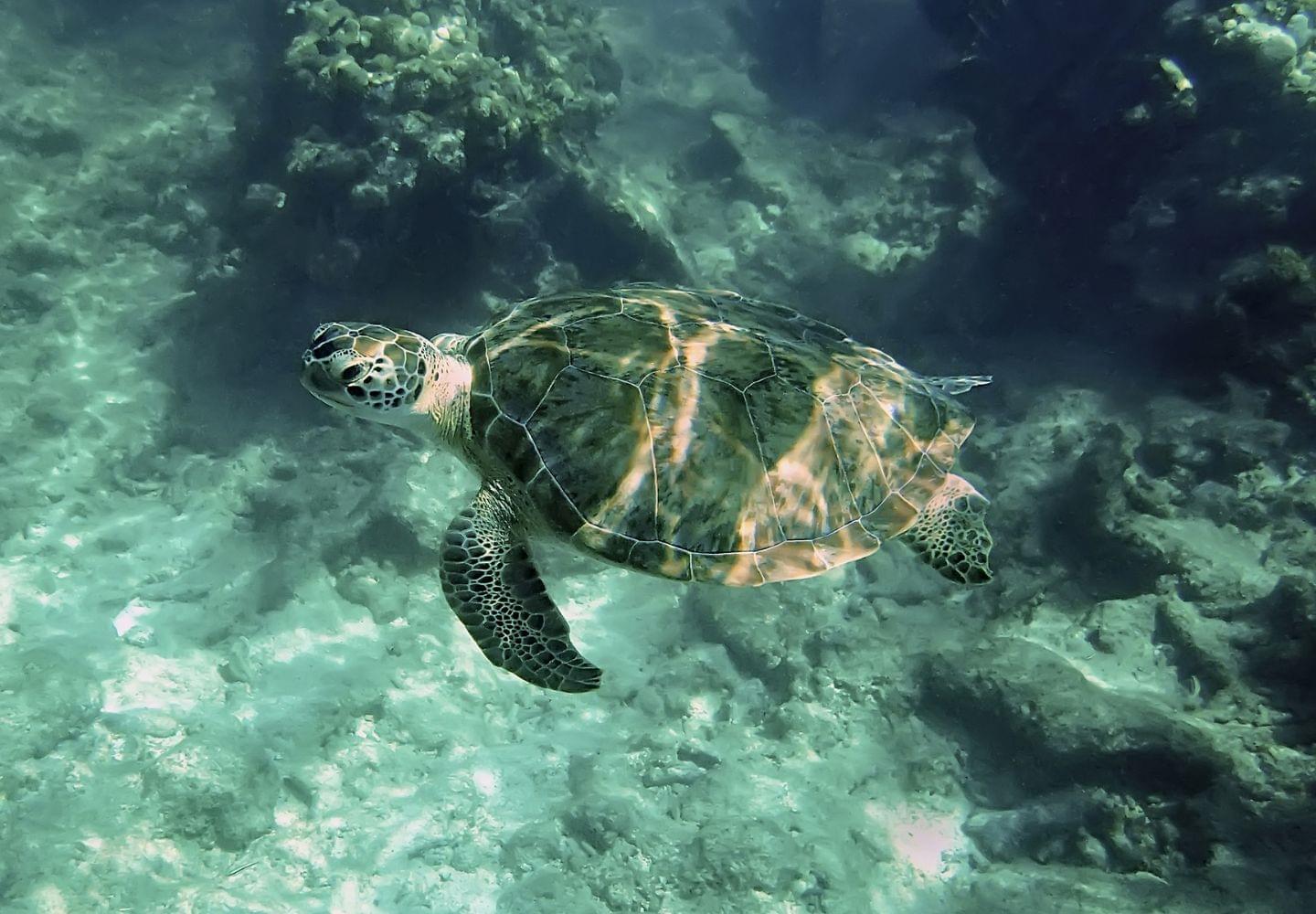 The Looe Key Sanctuary Preservation Area is a popular day trip for snorkelers and divers who want to see a shallow reef with vibrant marine life and large fish. The waters are home to goliath groupers, sharks, barracudas, hogfish, parrotfish, butterflyfish, sea turtles, and spotted eagle rays. You can also view many different types of coral, including elkhorn, brain, pillar, and star corals.
About 8 nautical miles southwest of Big Pine Key, you'll need a boat to access this snorkel site. Day trips and charters to Looe Key are typically available from Big Pine Key, Ramrod Key, and Bahia Honda State Park.
Dry Tortugas and Fort Jefferson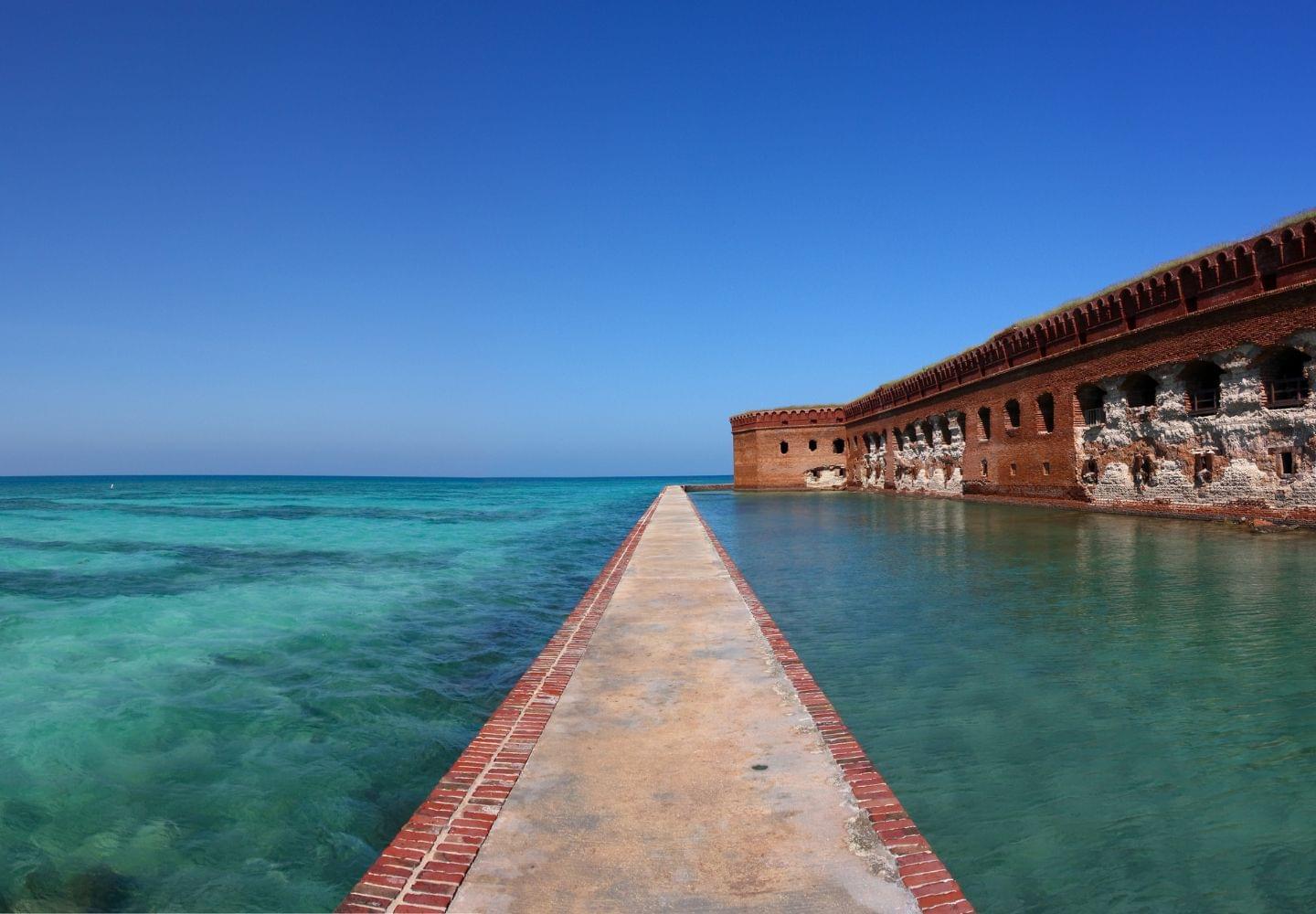 Dry Tortugas National Park is one of the hardest-to-reach destinations on this list, but it's also among the most spectacular. The park lies about 80 miles off the coast of Key West, and its remote location (combined with conservation efforts) helps protect the pristine beaches, healthy underwater environment, and living corals.
You can reach Dry Tortugas by taking the Yankee Freedom ferry or seaplane from Key West or by booking a private charter. Since the ferry is often booked out 4-8 months ahead of time and the park limits the number of daily visitors, you'll need to plan ahead if seeing Dry Tortugas is on your bucket list.
Once you get to Dry Tortugas, you can snorkel right from the white sand beaches around Fort Jefferson on Garden Key. If you want to explore some of the park's other six islands, it's best to book a private charter.
Alligator Reef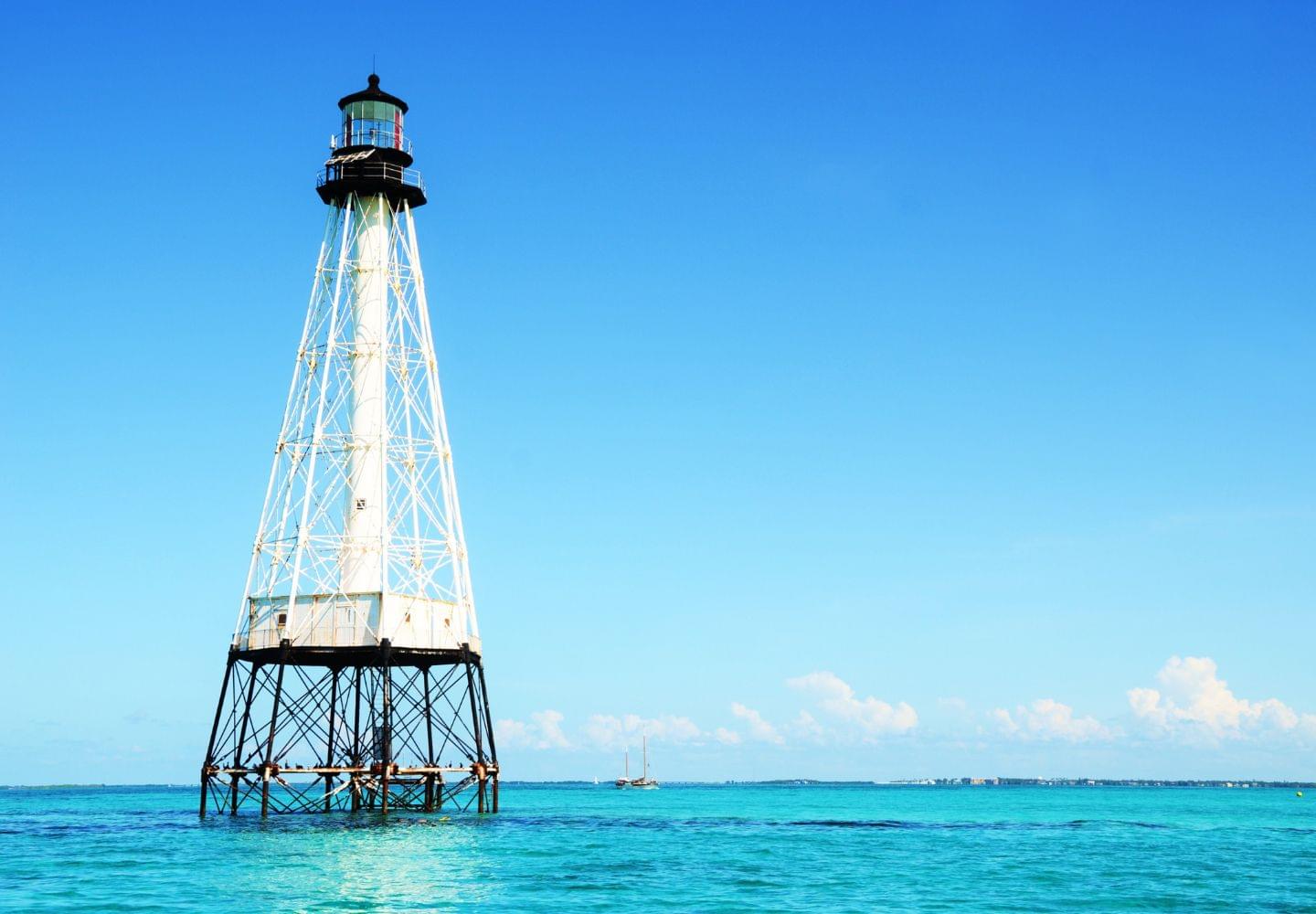 Named after an 1822 shipwreck, Alligator Reef is located on the barrier reef off of Islamorada.4 You'll have the chance to see large schools of fish under the lighthouse, while the shipwreck remnants about 200 feet away are home to numerous sea fans and tropical fish. A slightly deeper area just to the east provides the chance to spot larger sea life, like barracudas, nurse sharks, rays, and sea turtles.
The reef has unfortunately suffered some damage in recent years due to hurricanes and coral disease, but it's still worth a visit. To get there, it's easiest to take a boat from Islamorada.
Cheeca Rocks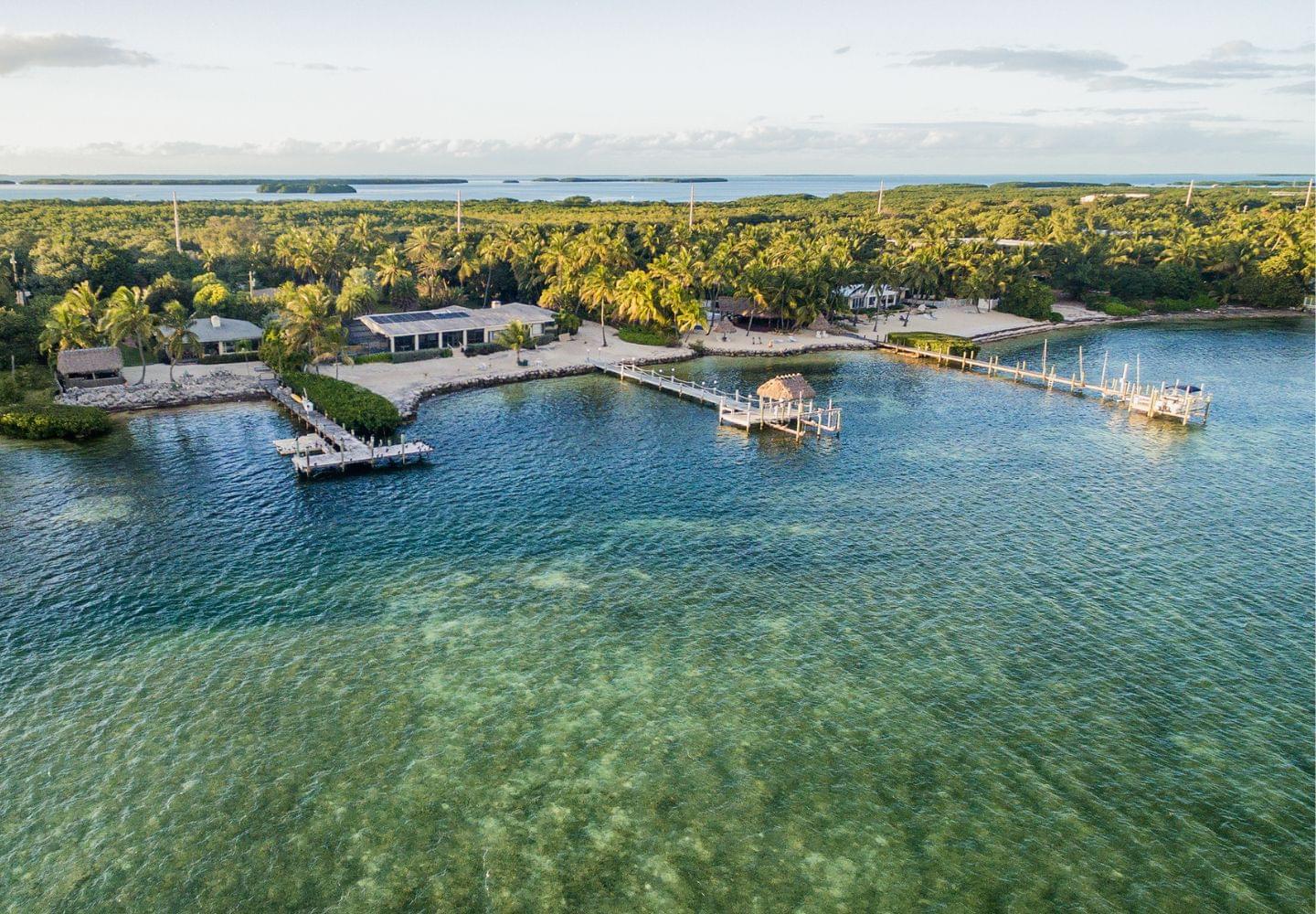 Located off of Islamorada, Cheeca Rocks is a small, shallow patch reef with nice snorkeling for all skill levels. Despite its small size, the protected reef is packed with sea life, including large brain corals, queen conchs, soft corals, eels, and colorful fish.
Less impacted by stony coral tissue loss disease than many other parts of the Florida reef, Cheeca Rocks is one of the more vibrant sections in the Keys.5 While you'll need to take a boat ride to get there, the calm waters and proximity to shore make Cheeca Rocks a great destination for families and novice snorkelers.
Sombrero Reef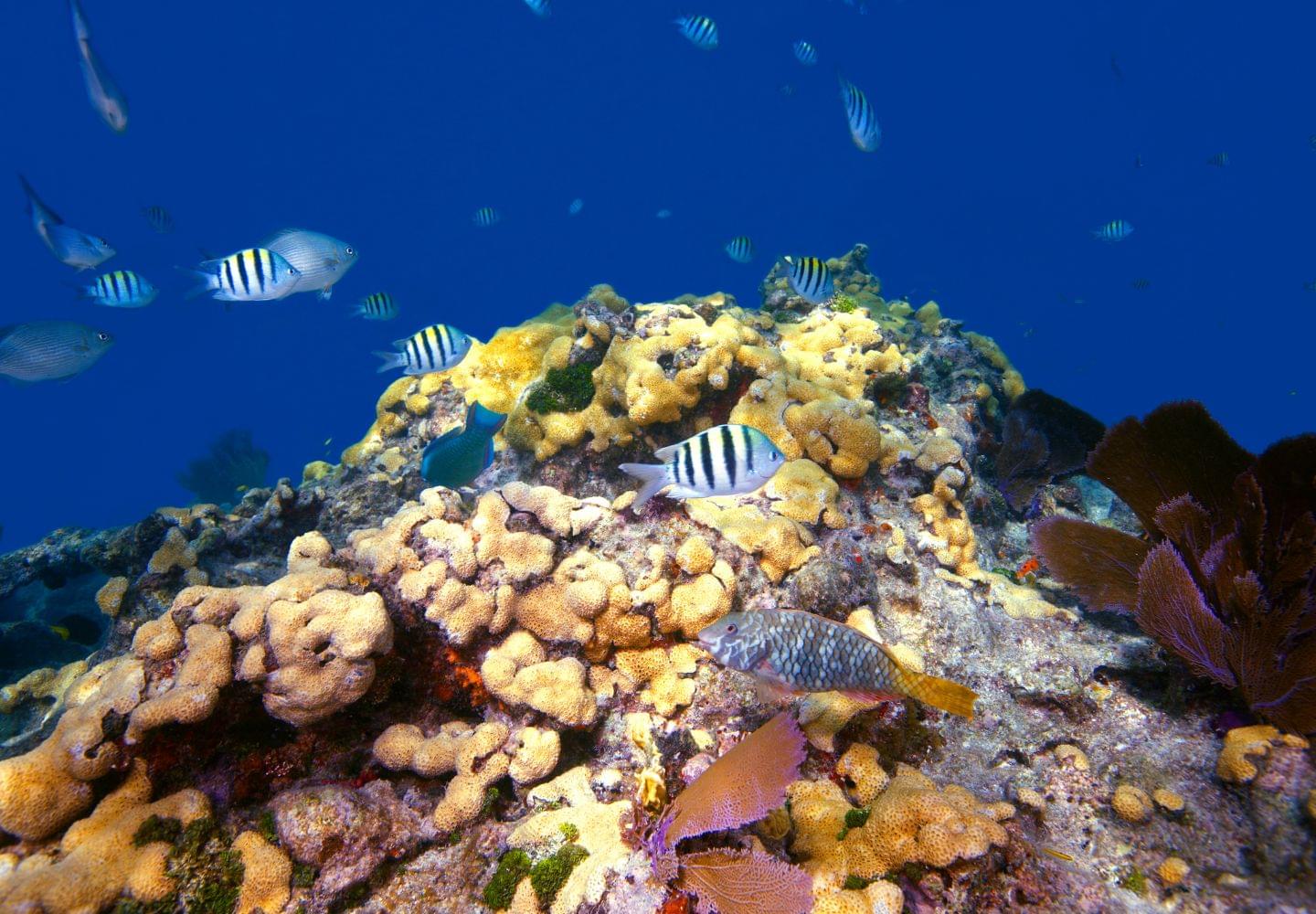 Home to some of the best snorkeling in the Middle Keys, Sombrero Reef covers an area of 30 acres and is filled with breathtaking sea life. From brightly colored fish to huge coral formations, Sombrero Reef has diverse underwater scenery to explore and enjoy.
Most boat trips to this offshore site leave from Marathon on Key Vaca, a popular family destination in the Keys. If you have more time, plan a stop at the Coffins Patch Sanctuary Preservation Area, also off of Key Vaca. As you snorkel in the shallow waters, keep an eye out for pillar corals, stingrays, nurse sharks, moray eels, and more.
Biscayne National Park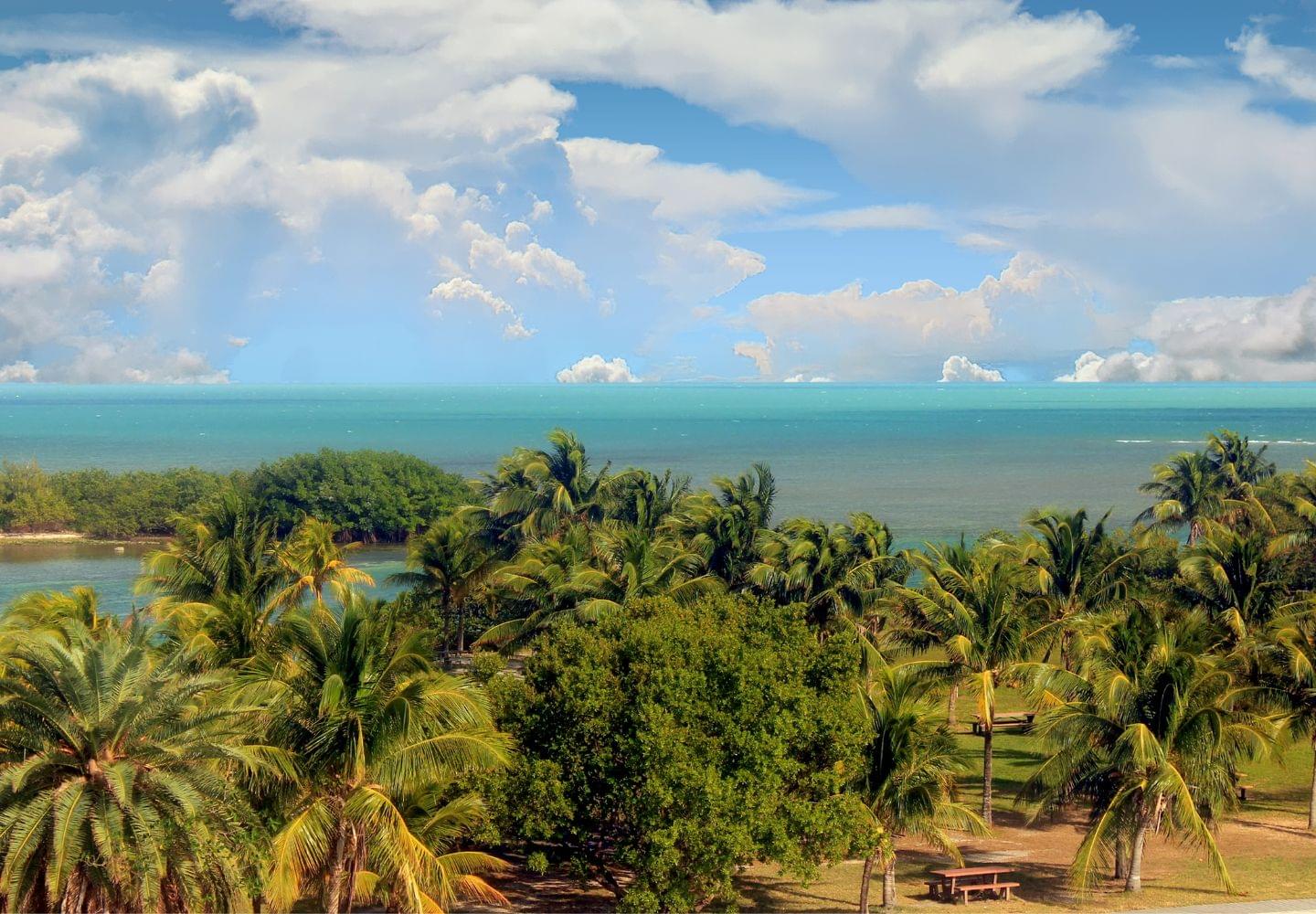 Just 20 miles south of Miami, Biscayne National Park protects diverse ecosystems and wildlife at the eastern end of the Florida Keys. The park provides a habitat for more than 600 native fish species and endangered wildlife like manatees and sea turtles.
In addition to vibrant sea life, snorkelers can view various shipwrecks from the 1800s and 1900s off of Elliot Key. The Mandalay wreck (accessible only by boat) is best suited to snorkelers, while most others are better left to freedivers and scuba divers.6
The best way to experience Biscayne National Park is on a guided trip. Snorkeling tours and other eco-adventures in the park are available through Biscayne National Park Institute.
Bahia Honda State Park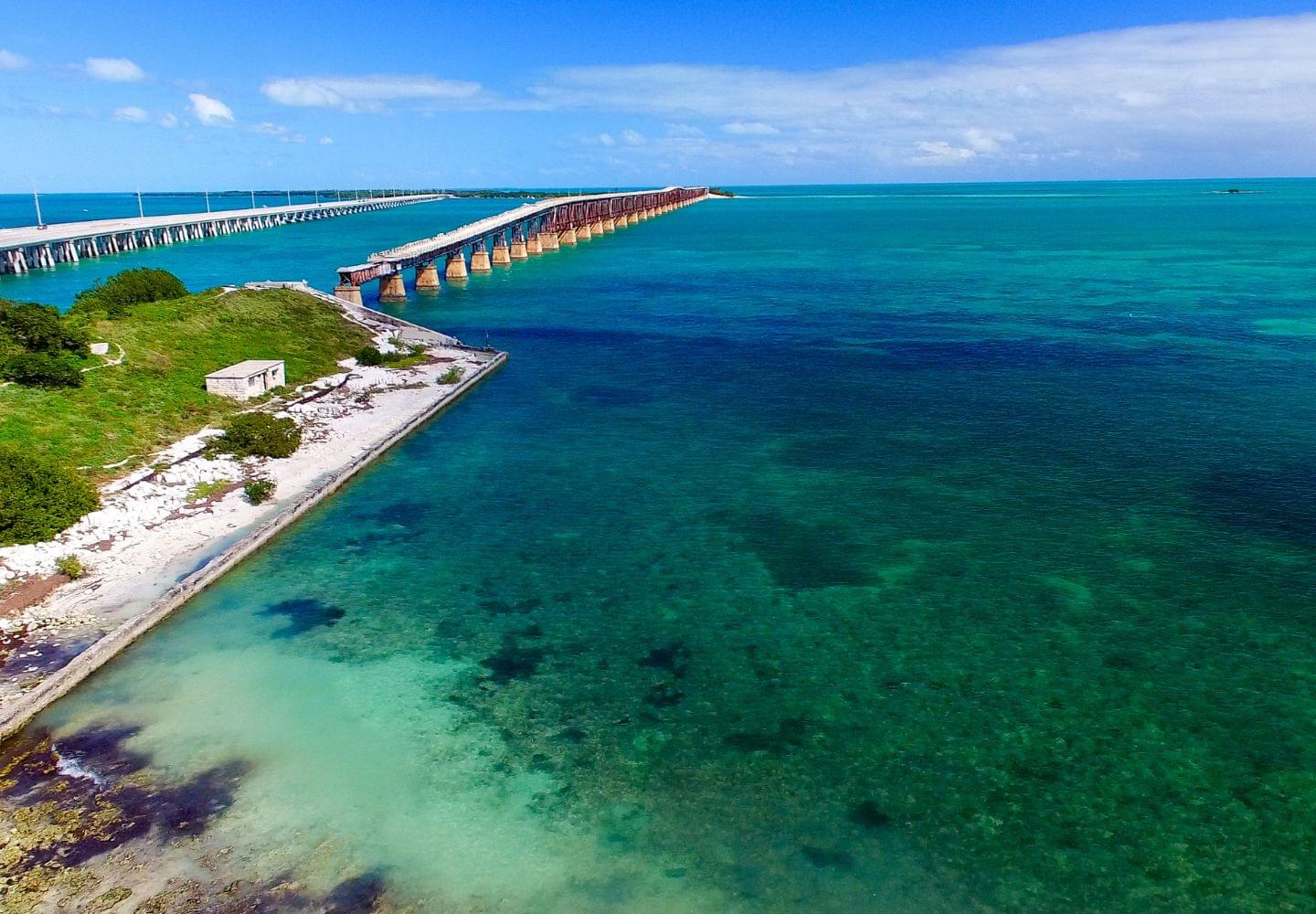 Bahia Honda State Park is an excellent choice for travelers who don't have time for a boat trip or who want to snorkel right from the beach. While snorkeling is more exciting around the offshore reefs, Bahia Honda is a great beginner-friendly spot with shallow waters. Since there are coral heads and a variety of marine life close to shore, you won't need to venture too far from the beach.
The park has the most beautiful beaches in the Keys and is a popular destination for outdoor enthusiasts. From kayaking, paddle boarding, and snorkeling to camping, hiking, and biking, there are plenty of ways to enjoy the outdoors in this protected natural area. The park concession has a variety of amenities and gear rentals, including snorkeling equipment, kayaks, beach chairs, umbrellas, and more.
Sand Key and Eastern Dry Rocks
Located on the Florida Reef, Sand Key and Eastern Dry Rocks have the best snorkeling off of Key West. The diverse sea life, clear waters, and interesting coral formations make these sites a must-see for snorkelers staying in Key West.
You can visit on your own if you have a boat or book a guided tour. Take a look at our article about the best snorkeling in Key West for more details.
Best snorkeling tours and private charters
Since most of the Keys' best places to snorkel are offshore, booking a private charter or guided trip with a reputable tour operator is the best way to experience them. If you're staying in Key West, try a reef snorkeling trip like this half-day excursion to Sand Key or a full-day trip to Dry Tortugas.
Those seeking a personalized experience tailored to their group can consider this private snorkel tour from Key Largo to John Pennekamp Coral Reef State Park or a privately guided excursion from Big Pine Key to the Looe Key reef.
Best places to stay
Cheeca Lodge and Spa in Islamorada makes a nice base for snorkelers visiting the Keys. The 4-star resort has a full­-service watersports center offering snorkeling tours, fishing trips, private excursions, gear rentals, and lessons.
The budget- and family-friendly Lime Tree Bay Resort in Long Key is also an excellent choice. The resort is an ideal destination for active travelers since it offers free kayaking, paddle boarding, tennis, and bike rentals.
If you're planning to stay in Key West and book day trips out from there, Hyatt Centric Resort and Spa is a top pick. Set on the Gulf side, the waterfront resort has a private dock and is very close to the departure point for many Key West boat trips and guided snorkeling adventures.
Florida Keys snorkeling FAQ
When is the best time of year to snorkel in the Keys?
Spring is generally the best time to snorkel in the Keys due to the warmer water temperatures and calm, clear conditions. Winter can be an excellent time to visit, but the weather is more variable. The winter months are known to bring cold fronts, strong winds, and waves, which impact underwater visibility and overall comfort while snorkeling. Since water temperatures are fairly chilly (typically around 69 to 72°F), you'll want to wear a wetsuit if you visit the Keys this time of year (1).
June to November overlaps with the Atlantic hurricane season, but it can still be a nice time to visit the Keys if you don't mind the heat. The highest risk of storms falls between mid-August and mid-October, so it's best to avoid this period or purchase travel insurance to protect your investment (2).
Do the Keys have good snorkeling beaches?
Nearly all of the best snorkeling spots in the Keys lie offshore, but several snorkeling beaches are a good place to start for beginners. Bahia Honda State Park near Big Pine Key and Fort Zachary Taylor State Park in Key West are the best and most easily accessible options. Dry Tortugas has fantastic shore snorkeling from the park's beaches, but you'll need to take a boat or seaplane to get there.
Does Key West or Key Largo have better snorkeling?
While Key West is one of the most popular destinations in Florida, the snorkeling there is not as good as what you'll find in other parts of the Keys. The highlight of Key Largo is John Pennekamp Coral Reef State Park, but like Key West, the best places to snorkel in the area still require a boat trip. The Middle Keys (especially around Islamorada, Big Pine Key, and Marathon) tend to have the best snorkeling overall, with sites like Looe Key, Sombrero Reef, Cheeca Rocks, and Alligator Reef.
FAQ sources
"Florida Keys Weather and Climate." Monroe County Tourist Development Council, fla-keys.com.
"Frequently Asked Questions on Travel During Hurricane Season." Visit Florida, visitflorida.org.
---
Resources
Last updated 31 October 2023
This blog post contains affiliate links from Viator and TripAdvisor, which means we receive a small commission on any sales made via those links.
Table of contents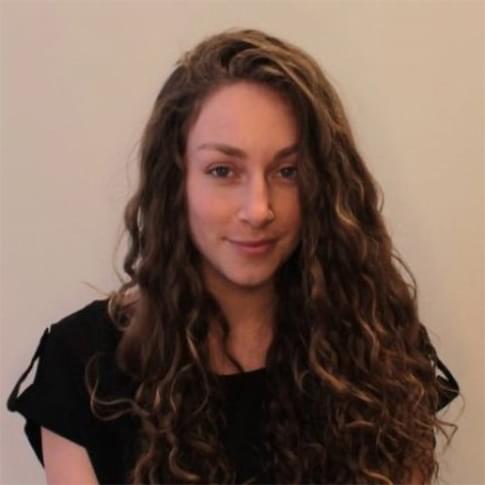 Rebecca Jambrovic