The best scuba diving in Rawa Island
With a thriving coral reef and private wreck dive, Rawa Island is an ideal scuba diving getaway. In this guide, we break down the best dive sites and travel tips to plan your dive vacation.
---
Pulau Rawa is an island located in the South China Sea on the east coast of mainland Malaysia. Near Singapore and Kuala Lumpur, it is an ideal ocean getaway for travelers in Southeast Asia. Scuba diving is available most of the year in warm tropical waters that are home to colorful fish. Dive among bright anemones and corals while looking for sharks, nudibranchs, and turtles.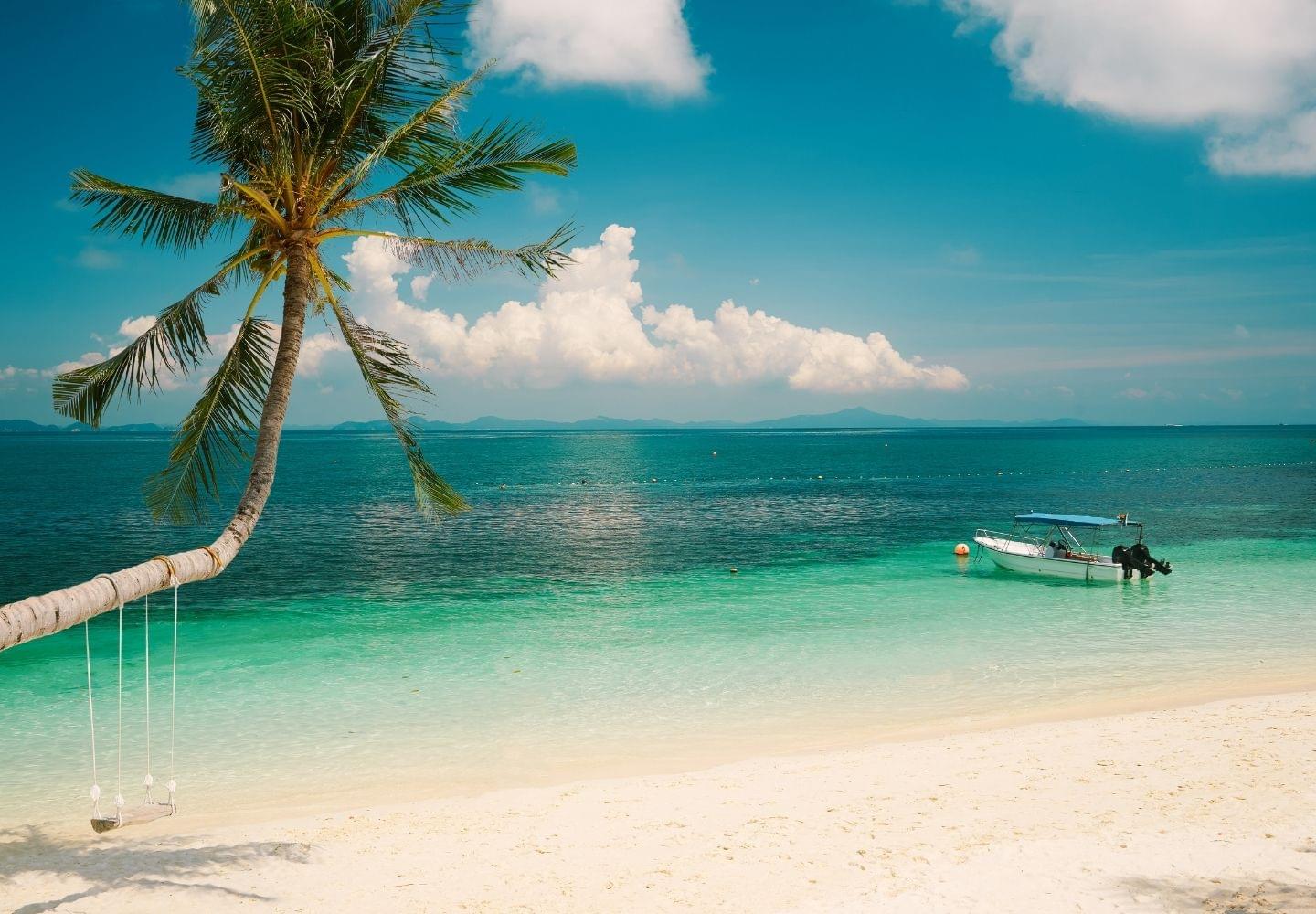 What makes Rawa Island unique
Rawa is in the Sultan Iskandar Marine Park, where fishing is not allowed (1). This has allowed the coral reef to thrive, and it has one of the highest concentrations of anemones in the world. These are home to colorful clownfish that divers and snorkelers can see along a marked snorkel trail.
The reef also hosts other tropical marine life like parrotfish, sweetlips, and pipefish. Larger species in the area include stingrays, turtles, and blacktip reef sharks. The sharks are often seen from shore hunting among the corals, but they can be shy among divers.
There are multiple dive sites located around the island, and most are shore dives right off the beach. The island has its own shipwreck available for divers a short boat ride away. The waters are generally calm and don't go very deep, making it an ideal location for new divers.
Dive Sites
House Reef
The House Reef at Rawa Island is the most popular spot for diving and snorkeling. Living on the reef are a host of fish including, batfish, and butterflyfish, and pufferfish. Lucky divers will get to see turtles, sea snakes, or blacktip reef sharks pass by.
Divers enter this shore dive from either the south or the north of the island. Most dives start from the south, entering under the jetty. Here, divers maneuver around support planks, spotting nudibranchs, and large schools of fusiliers. With smaller creatures to see, this is an ideal spot for macro diving and practicing buoyancy control.
Entering from the dive center at the north, you can dive the whole length of the House Reef. On days with strong currents, you can drift dive past the coral bommies down to the jetty.
At the edge of the reef, divers spot blue-spotted stingrays, Indian walkman, and crocodilefish buried in the sand. There is also a sunken bicycle and other objects divers can use to test their buoyancy.
The dive depth depends on the tide and ranges from 32-42 feet (10-13 meters). Though it is a shallow dive, this gives you a longer bottom-time as you will use less air.
Dragon Rock
Towards the southern tip of the island, there is a less-visited dive site called Dragon Rock. You can get here diving under the jetty or walking farther down the beach for your shore entry. This site is an extension of the House Reef but has a different topography for divers to explore. Additionally, some fish are more common at this dive site than others, such as the blue dragon nudibranch and turtles.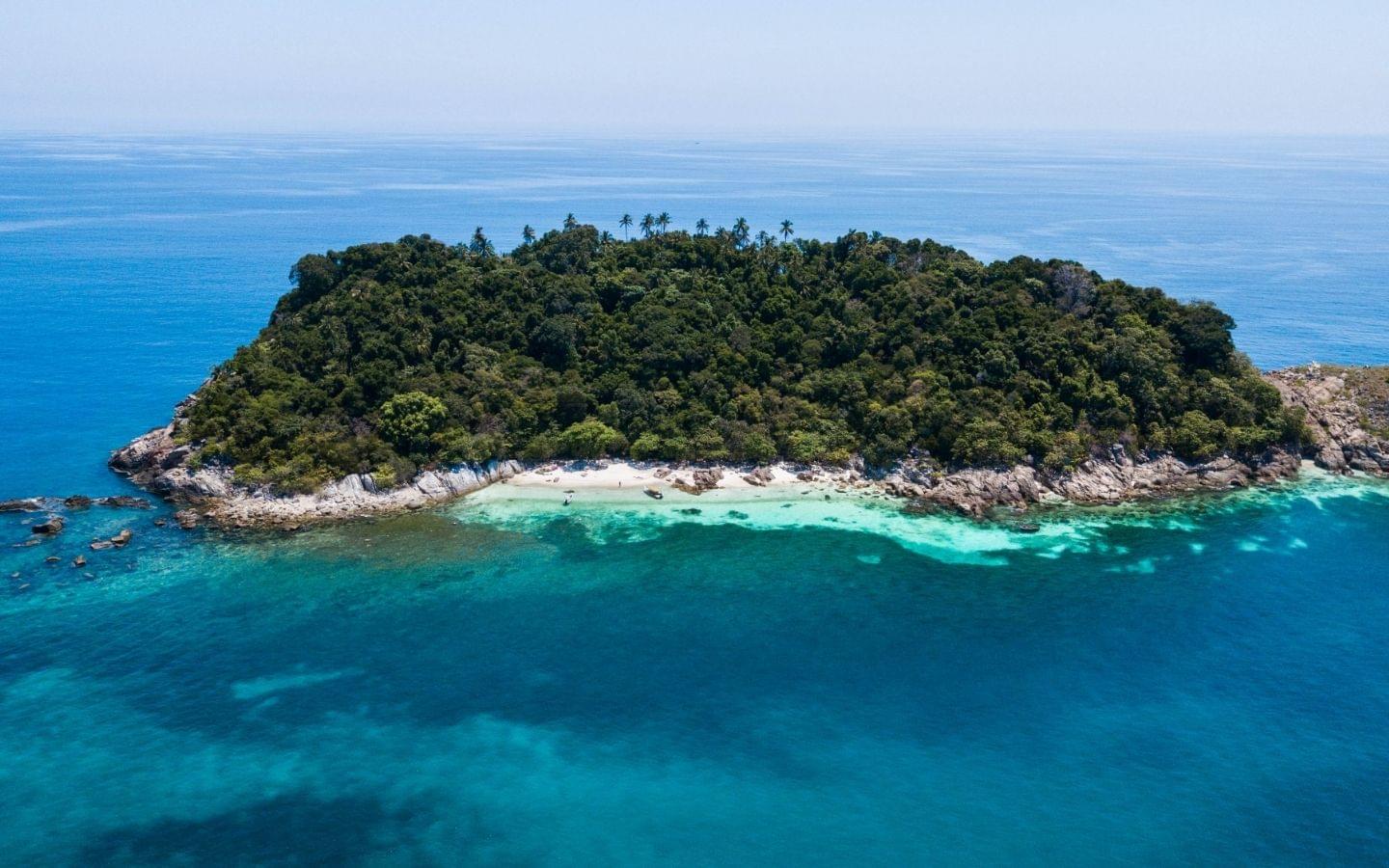 Wreck Site at Pulau Rawa
The Wreck dive site at Pulau Rawa is a purpose-sunk wreck, designed for divers. This is a non-penetration wreck, but there are areas to see inside using a flashlight. The dive takes about 45 min and goes to depths of 52 feet (16 meters). You will have enough time to dive the length of the wreck and over the top. Often, divers see larger marine life passing by in the deeper waters and some living inside the wreck.
A boat will take you to the dive site, about a 15-minute ride away. Once there, you follow the line directly down to the wreck, following the divemaster. Being deeper, the visibility for this dive can be poor. However, while swimming next to the wreck, it is easy to see inside.
Divers getting their Advanced Open Water certification can use this site as one of their adventure dives.
Tips for diving at Rawa Island
When to go
Diving is available from March to November and closes the rest of the year for the monsoon season. The best conditions are after the monsoons from March to June. During this time, there is greater visibility and warmer water.
From July, the currents start to pick up and there are some days with poor visibility. This makes for more challenging conditions for beginner divers. However, experiencing this in Rawa's shallow waters is an optimal way to improve your dive skills. Even with poor visibility, near the reef and jetty, there are plenty of fish to see.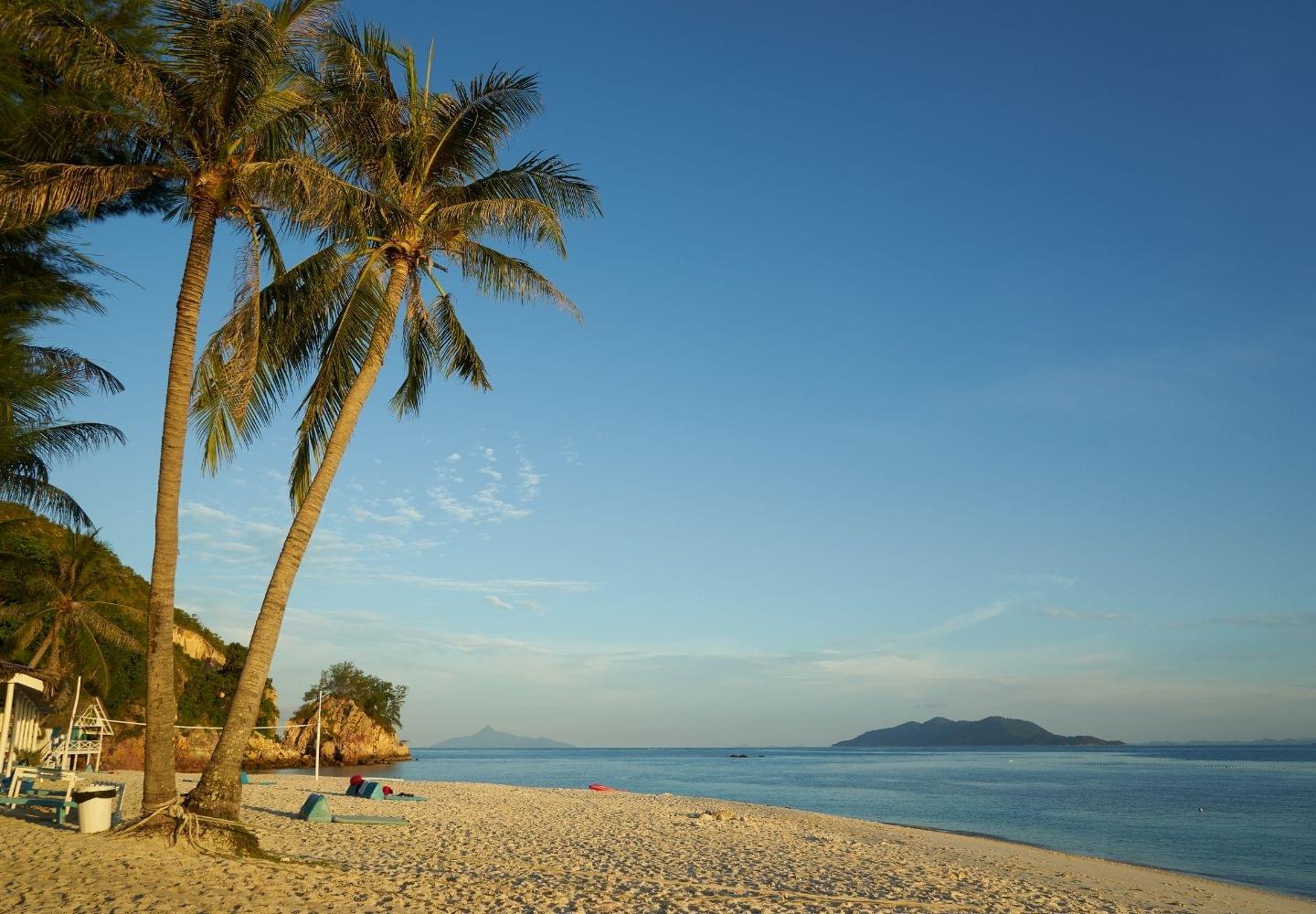 How to get there
Access to the island is from Mersing, located in the Johor state of Malaysia. You can get here from Singapore or Kuala Lumpur by bus or a hired car.
Once in Mersing, it is a 20-minute ferry ride to Pulau Rawa. Due to extreme low tides, the ferry can't travel at certain times of the day, and you will need to book the ferry in advance. Your accommodation will make your ferry bookings.
Getting to Rawa from Tioman island, you need to take the ferry to Mersing first and then get a boat transfer to Rawa Island.
Where to stay
You can choose from two hotels on the island. Rawa Island Resort is a high-end, family-friendly accommodation. They have a larger part of the island with various rooms and recreation areas (2).
Alang's Rawa is a budget-friendly option for younger travelers and has rooms for small and large groups. On weekends they are an adults-only hotel (3).
Kayaking, snorkeling, and other outdoor activities are offered by both properties. They also include all meals in their prices, and each has its own beach bar. Make sure you plan your meals and any alcohol appropriately before you dive. Read more about the best foods for diving in our article here.
The Dive Shop
There is one dive shop on the island, OrcaNation. They are a PADI five-star dive center that has been operating on the island for many years (4). Located at the northern tip of Rawa, they dive directly from the shop or bring your gear down to the main beach.
Scubapro diving equipment is available for rent in all sizes, and the staff will assist with gear set-up.
Dive instructors teach a wide range of courses for beginners and those with more diving experience. Those who don't want to take a full dive course can do the Discover Scuba diving lesson.
What to bring
If you own dive gear you can bring it with you, otherwise, you can rent from the dive shop.
As the island is small and only accessible by ferry, shopping is not readily available. If there are any foods or other items you need, buy them while you are in Mersing.
To learn about everything you need to plan before a dive trip, read our article here.
Conclusion
The dive conditions at Rawa Island are typically warm, with good visibility in the first half of the year. In later months, there are days with poor visibility and stronger currents. Anemonefish are abundant in the healthy coral reef, along with other species unique to Southeast Asia. With multiple dive sites and courses, Rawa is a great location for divers to learn and improve their skills.
References
Table of contents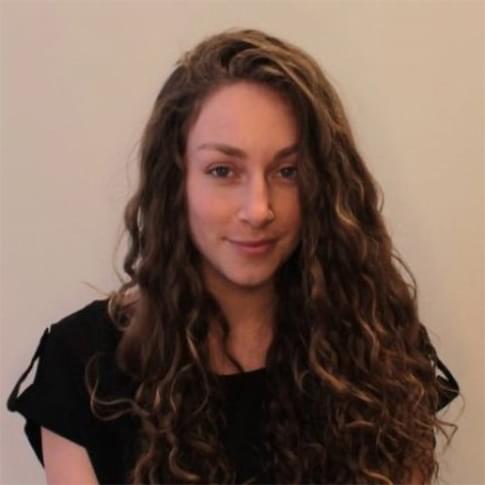 Rebecca Jambrovic