Complete guide to become a Scuba Diving Instructor
A step-by-step guide that will teach you everything you need to know about becoming a certified dive instructor. Learn how you can get paid to scuba dive.
---
Have you completed your first few dives and now you're wondering how to turn scuba diving into a job? Below is a guide for new and experienced divers ready to transition into being a dive professional.
To become a scuba diving instructor, you'll need to complete five certifications; Open Water, Advanced Open Water, Rescue Diver, DiveMaster, and the Instructor Diver Course. Once you have these and 100 logged dives, you can do the Instructor Examination, an intensive test that qualifies you to teach others how to scuba dive.
Below is a guide for new divers who want to progress further and experienced divers ready to transition into being a dive professional.
A step-by-step guide to becoming a dive instructor
Pick the dive agency you want to work with
Open Water Course
Advanced Open Water Course
Rescue Dive Course
Divemaster Course
Instructor Development Course
Take the Instructor Examination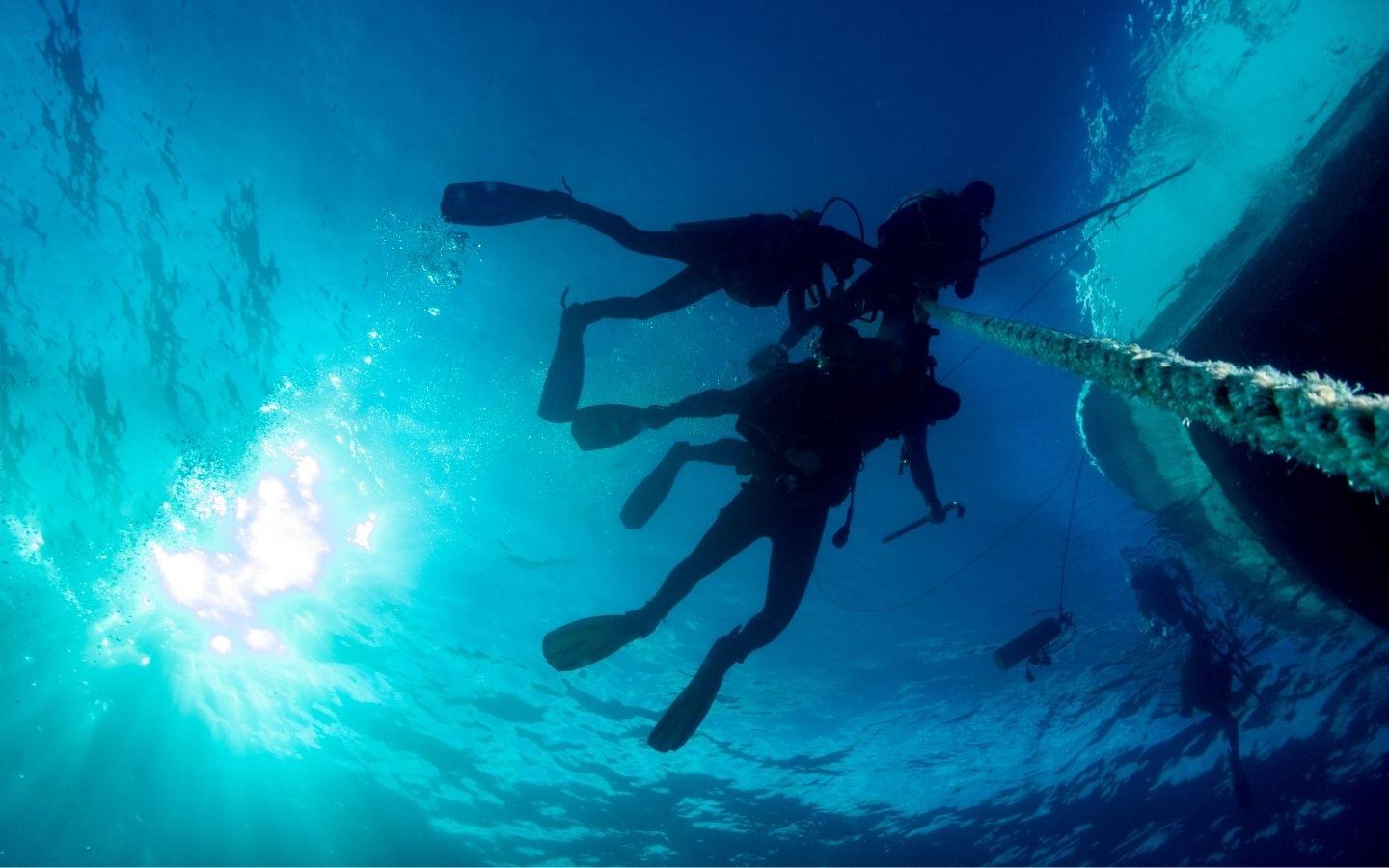 Choosing your scuba diving certification agency
Many dive agencies can certify you as a dive instructor, but the top two international agencies are PADI and SSI. All agencies have a similar progression in their beginner to instructor dive courses. To decide which is for you, visit the PADI and SSI websites to see which is more prevalent in your area.
Also note that SSI has a crossover course that will certify a PADI instructor as an SSI instructor, in the end certifying you with both agencies (1). PADI doesn't offer a course like this but does offer other perks for PADI pro divers that are beneficial.
Open Water Course
Being an instructor starts with the basics in the Open Water course. You will learn about scuba gear, underwater skills, and basic dive theory and safety.
You'll complete the eLearning or course manual before practicing the skills in confined water dives, usually in a pool. Some of the skills include putting your gear together, buoyancy, and working with your dive buddy in emergencies.
Next, you will complete four open water dives. Your instructor will test your skills again in real diving conditions at a maximum of 18 meters.
Course Requirements:
Complete course materials
Confined dives to practice skills with your instructor
Four open water dives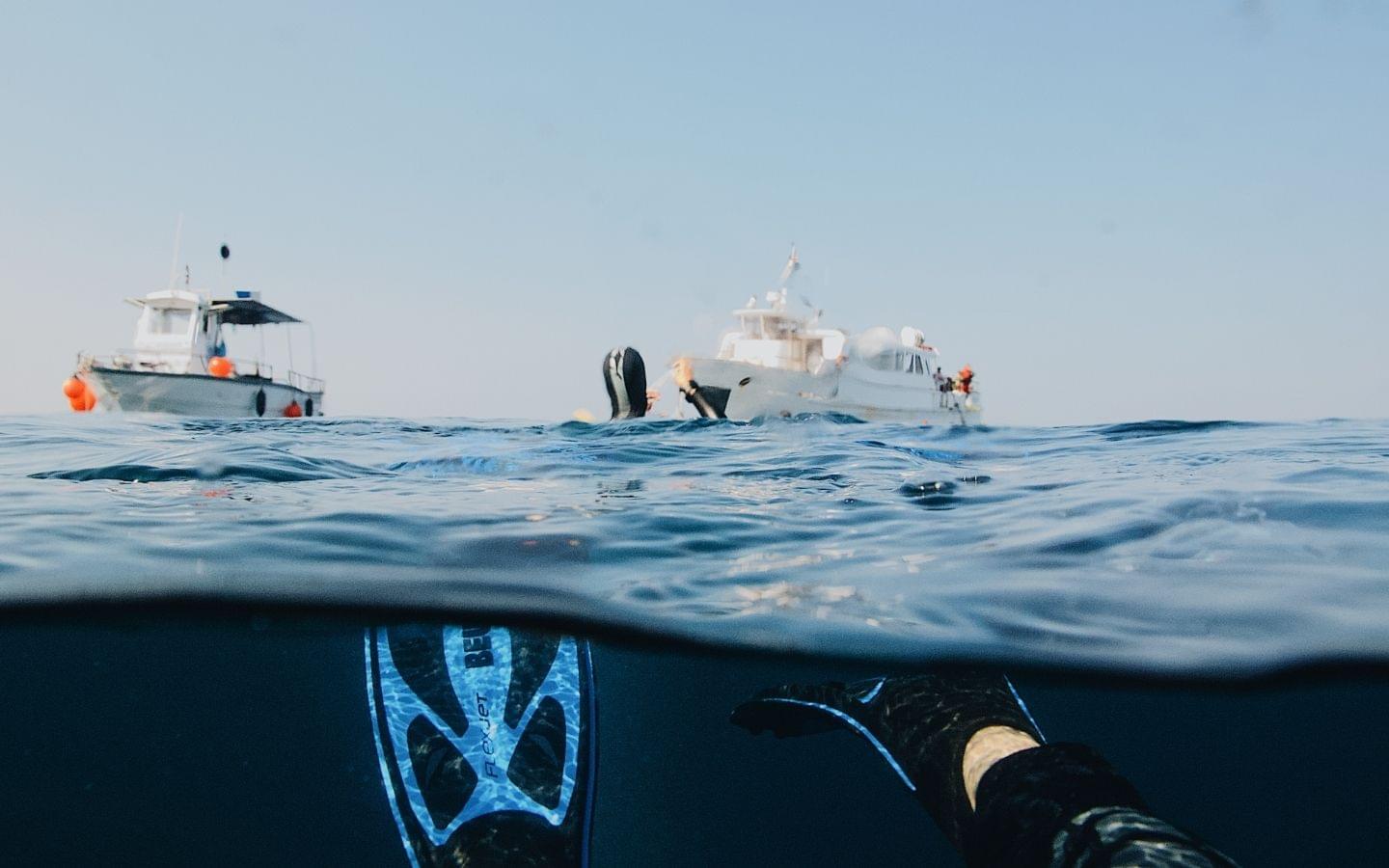 Advanced Open Water Course
The next step to becoming a professional scuba diver is the Advanced Open Water (AOW) course. You will improve your buoyancy and trim while completing four or five specialty dives (the number varies with SSI and PADI).
PADI requires five dives and two must be the Deep and Underwater Navigation (2). The Deep dive teaches you to plan dives between 18 and 30 meters and how to deal with diving narcosis. Underwater Navigation challenges you to use a compass and underwater landmarks. The three remaining dives are your choice of adventure dives.
For SSI you will need to complete four dives, all being your choice. The Deep and Navigation are options but are not required.
Popular adventure dive choices for SSI and PADI are Boat, Night Dive, Peak Performance Buoyancy, Search and Recovery, and Enriched Air.
Course Requirements:
PADI: Deep, Underwater Navigation and three specialty dives
SSI: 24 logged dives and four specialty dives of your choice
Rescue Diver
This course prepares you for emergency situations that professional scuba divers see on a regular basis. First, you will get certified as an Emergency First Responder (EFR) and learn how to do CPR and First Aid.
Then in the water, you will practice saving yourself and other divers in mock emergencies. One main focus will be identifying and assisting a panicked or unconscious diver. You will also test your navigation skills in a lost diver situation, as you work to find them underwater.
Course Requirements:
Complete EFR training
Complete Rescue course materials
Complete all necessary rescue skills in the water
Divemaster
The Divemaster course qualifies you to work professionally and lead other divers. It is an in-depth course that can take 50 hours to complete and covers technical aspects of diving, navigation, and safety (3). This does not qualify you to teach diving courses. However, you can lead experienced divers and assist scuba instructors in some courses.
You will learn how to map a dive site, communicate with customers, and lead dives. You will also need to complete swim tests to prove you are physically fit. Many divers volunteer at a dive center that will guide them through the divemaster course. This hands-on learning can be a beneficial work experience for future jobs.
Prerequisites:
Rescue Diver certification
EFR certification within the last 24 months
40 logged dives
Course Requirements:
Complete Divemaster course materials
Complete all necessary dive shop duties and skills training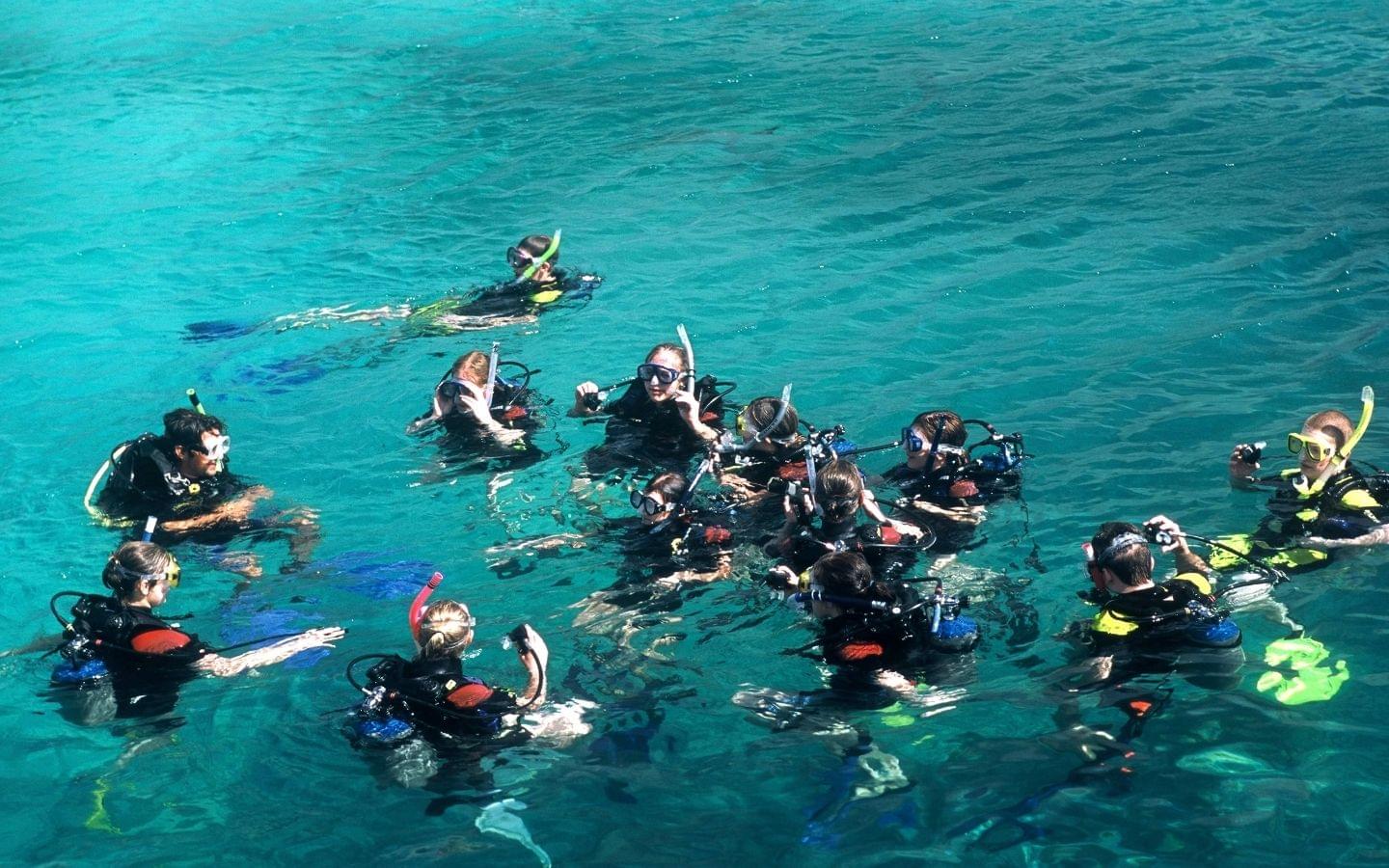 Instructor Development Course
The Instructor Development course (IDC) qualifies you to teach beginner scuba divers. It focuses on your presentation of course materials in and out of the water. The program usually lasts two weeks.
The IDC combines the Assistant Instructor (AI) and the Open Water Scuba Instructor (OWSI) courses. The AI allows you to assist certified instructors and then move on to leading your own lessons in the OWSI (4). PADI and other agencies allow you to split the AI and OWSI if you aren't able to complete the IDC all at once.
At the end of the course, you will be ready to take the Instructor Examination (IE). This is a two-day process administered by your dive agency, not your instructor. The test includes written exams, classroom presentations, confined and open water teaching (5). Once completed, you will be a certified dive instructor and able to teach most dive courses. More training is necessary to instruct specialty and advanced dive courses (6).
Prerequisites:
Certified diver for six months
Divemaster certification
EFR certification within the last 24 months
60 logged dives to complete the AI course
100 logged dives to complete IE
Course Requirements:
Complete all necessary dive shop duties and skills training
Complete AI course
Complete OWSI course
Pass the IE
The price for each certification will depend on the dive shop you work with and additional factors like gear rental and travel. To learn more about the costs of scuba diving lessons, see our article here.
Divemaster versus Dive Instructor certifications
As a Divemaster you are able to work in the dive industry. However, you can only lead recreational dives and refresher dive courses. This will limit the amount of work you can get as many dive shops only hire dive instructors.
Getting your instructor certification takes time and all the individual courses are daunting. A quicker option is a zero-to-hero dive internship program. Dive shops around the world offer this partnership and will teach you every course in exchange for volunteer work and agency course fees. This program usually takes six months leading up to the IE and you will need to plan for the full program.
Choosing where to do your IDC
Your IDC is your first job experience in the diving industry and will stand out to employers. To pick a dive shop that will prepare you for the IE and future work, consider the following:
Continue with the dive shop that did your Divemaster certification. You will be more comfortable with the staff, but will limit yourself on new experiences.
Pick a location with similar diving conditions to your ideal employer. Employers will recognize your abilities, but also like new divers with added knowledge.
Get certified somewhere with difficult diving environments. This makes you stand out from other instructors and gives employers confidence in your abilities, but some of your skills won't be applicable to every dive location.
How to get hired as a dive instructor
Getting your first dive job is hard and in many places it is a competitive field. Diving with a company as a customer first is a good way to meet dive professionals in your desired area. After diving with you they will be more likely to connect you with new job openings.
If you aren't in the area, make a diving CV that highlights your experience and specialty courses. Some companies request pictures with applications. This should be a clear and presentable headshot, not a diving picture.
Once you have found a position, keep growing your skills in diving, sales, and customer service. Sales skills are important because many dive shops pay partially based on commission. Also stay up to date on changing industry standards and new specialty courses to remain competitive in the diving industry.
Conclusion
Becoming a scuba instructor is an intense series of five scuba courses that will take you at least six months and will require 100 dives. Once you've completed all of the courses with your agency of choice, you will be able to find work with dive shops all over the world and teach diving courses to your own students. Being a dive instructor can be very rewarding and will give you more opportunities to grow your diving skills and knowledge.
Resources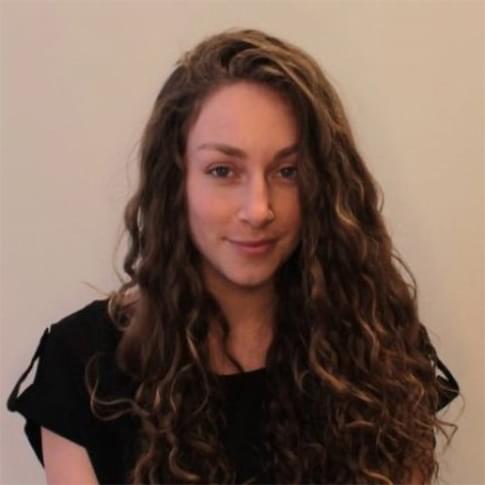 Rebecca Jambrovic