Best dive insurance (2022 update)
We've chosen DiveAssure as the best blend of comprehensive dive insurance and travel coverage. Read our in-depth breakdown.
---
Diving accidents are rare, but when one happens you need insurance to cover you for healing time and expenses. The average health insurance won't offer any coverage for scuba diving accidents, so it's important to get additional insurance coverage. To pick the right policy for you, we've compared the top three worldwide options below.
Our top pick for frequent divers and travelers is DiveAssure. For those interested in a lower-cost option with less travel coverage, Divers Alert Network (DAN) is the leading insurance provider. Lastly, for those who occasionally add scuba diving into their travel itineraries, WorldNomads offers great coverage for travelers.
DiveAssure
Lowest cost plan
$79/mo or $129/yr
# of plans
3 with short-term and annual options
Cancellation
Yes for travel plans
Lowest plan medical coverage
Unlimited
View plans
DAN
Lowest cost plan
$42 plus $35 annual membership
# of plans
3, plus plans for dive professionals
Cancellation
Yes (for medical reasons)
Lowest plan medical coverage
$125,000 over a lifetime
View plans
Prices and coverage vary depending on your country, age, and travel details.
---
Top pick: DiveAssure
DiveAssure offers short-term and long-term plans that all offer a high level of coverage for divers. Their use of direct payments and added inclusions for lost dive days sets them apart from others. With their additional travel coverage they are a great option for divers who often travel for diving.
Just dive insurance: DAN
DAN is a reliable and well-known insurance company that puts safety first. Their coverage is comprehensive for all types of diving and comes at a lower price. Their insurance policies are perfect for divers who want easy, annual coverage with basic travel support.
Dive and travel insurance: World Nomads
World Nomads offers high levels of travel insurance and optional coverage of over 200 adventure sports. Their dive coverage is great for vacationers and recreational divers staying above 130 feet (40 meters). Their plans will cover your vacation from start to finish.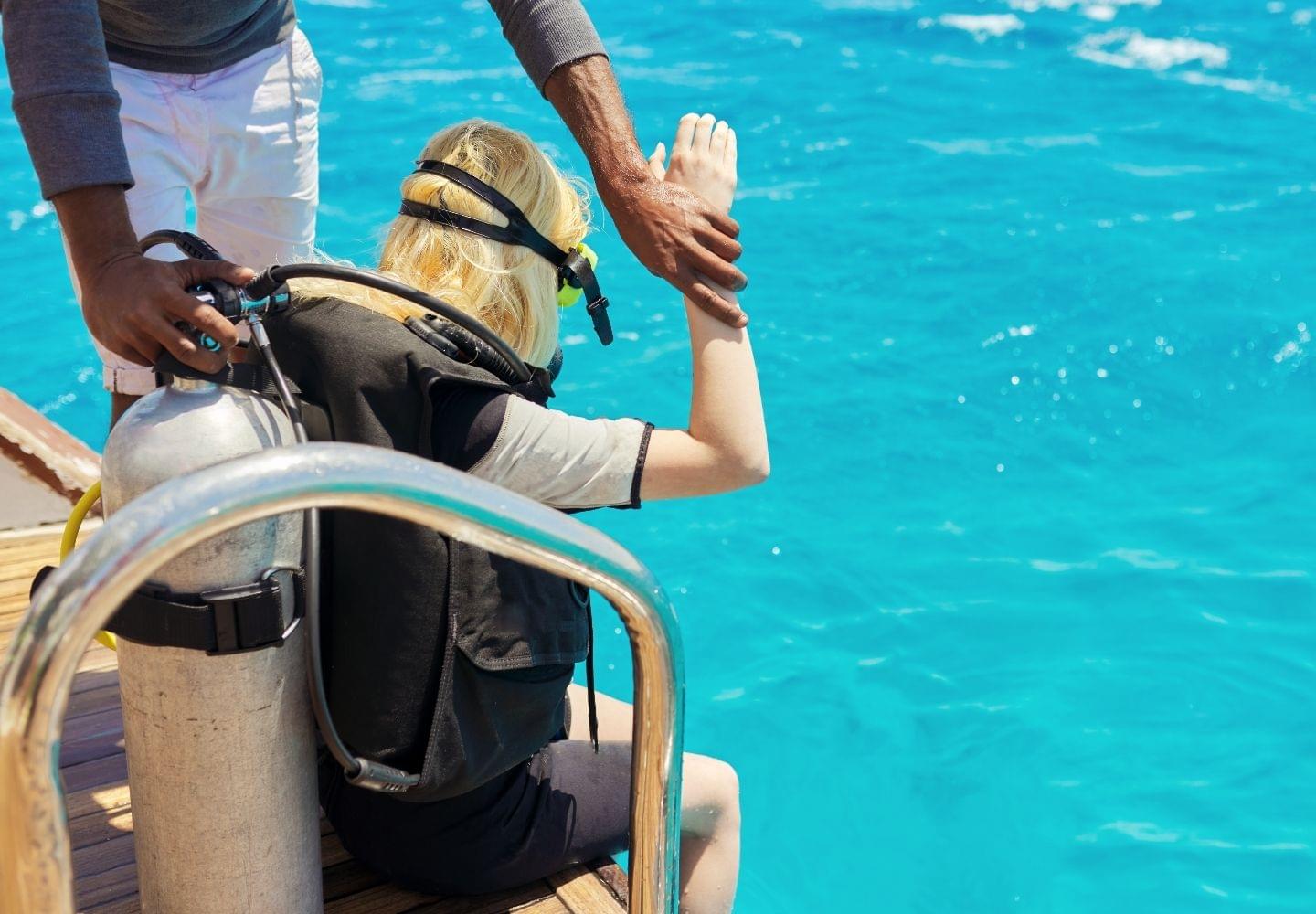 FAQ
Do I need dive insurance?
When unforeseen dive accidents happen, they often require expensive medical procedures. For the most common dive injury, decompression sickness, treatment costs between $100 - $1000 per treatment. Often, patients need 10 to 60 treatments based on the severity of their case 1. Diving accident insurance covers these costs and helps with medical assistance when you are in a foreign country.
If you are diving in your home country, dive insurance is still a necessity. Regular insurance doesn't usually cover you for dive-related accidents, leaving you to pay out of pocket. It is important to check what your current coverage does and does not include.
Do I need dive insurance for dive courses?
For new divers taking courses, some dive shops offer short-term coverage for students. This comes at an additional cost, but requires little effort and is an insurance approved for the location you are in. Many PADI-certified shops offer DAN coverage, while SSI shops work with DiveAssure. If you plan for additional dives after your course is complete, you will need to purchase your own insurance.
Is regular travel insurance enough?
Most travel insurance doesn't include coverage for riskier activities. Scuba diving is often seen as one of these activities and coverage comes at an extra cost. Sometimes this is a flat rate you can add on top of your insurance policy, but other times it will increase your premium amount significantly.
If you don't add on dive accident insurance you won't have coverage for any accidents related to scuba diving. If you do choose to add coverage for diving, you need to check the extent of the coverage for dive depths, gas, and dive types.
What does dive insurance cover?
Dive insurance covers you for dives in your home country and abroad. If there are any accidents your insurance covers the medical expenses, including hyperbaric treatments. Any emergency transportation and repatriation are also covered. Different companies and plans will have a limit to the amount that they will pay out for these expenses.
Dive insurance will also take care of any lost or damaged dive gear. While traveling with expensive pieces of equipment like BCDs and dive computers, you want to have coverage that will reimburse you for damage.
It is important to note that most dive insurance will only cover you for accidents that occur on your dive. The scuba dive starts when you enter the water and ends when you exit. Any accidents that occur on land or a boat before or after your dive are not covered unless stated says otherwise. For this reason, if you are traveling abroad, you will want to purchase travel insurance as well 2. Some companies offer a combination of dive and travel insurance.
How to pick the best insurance?
Dive depth
Travel insurances will limit the depth of your dive more than dive insurance will. They are more conservative and will focus mostly on people diving recreationally during vacation. This is perfect for many divers with Open Water or Advanced certifications and new divers. You will likely not be going beyond depths of 130 feet (40 meters) or need to worry about diving without an instructor to guide you.
For divers who scuba dive often and are more advanced, you will want dive-specific insurance that covers you for the depths you plan to go. This is a crucial factor to consider for Tec divers who plan to go beyond 164 feet (50 meters).
If you are ready to dive deeper and progress in your scuba diving career, read our guide to becoming a dive instructor here.
Gas Type
Similar to dive depth, many travel insurances do not offer coverage for specialty dives that require different gas types. Recreational divers don't need to worry about this, as the dive shop will provide you with the regular air mixture. Divers who do Nitrox, Tec, or Rebreather diving, need to purchase scuba dive insurance to cover all of their dives.
Location
With dive and travel insurance, you need to check what locations they cover. Some offer coverage worldwide, while others only work in some countries. When planning an international diving trip, remember to check that your insurance covers the destination. Planning a dive trip is overwhelming and there are many things to think about. Read our full guide to planning a dive trip here.
Dive Equipment
Dive insurance will offer varying levels of equipment coverage for damage or loss. This coverage may only be for dive-related damage that doesn't cover you while in transit to the dive location.
Alternatively, travel insurance will cover you for baggage loss and damage while you travel, but not while you are diving. For this reason, and for full health coverage, you will want to purchase both travel and dive insurance.
Detailed product reviews
DiveAssure
DiveAssure has grown in popularity amongst divers as they offer comprehensive coverage that rivals others in the industry. They work in conjugation with Duke Center for Hyperbaric Medicine and provide excellent medical support. DiveAssure is also the chosen insurance company for SSI dive shops and students.
For advanced divers, DiveAssure has no limit to depth and dive type. They also specifically include specialty dives in their coverage, like cave and ice diving.
One benefit that only DiveAssure offers is coverage for lost dive days due to weather conditions. As weather at sea is unpredictable, this is a great bonus for divers with limited diving time 3.
When you do file a claim, you will get direct payment to service providers. This saves you from paying out of pocket and waiting for them to reimburse you later. Many other insurance companies don't offer this service and it can get you the help you need without stressing about money.
DiveAssure Plans
There are three plans offered, DiveSafe, Dive&Travel, Dive&Travel Plus. Each one has long-term and short-term plans for divers to choose from. Each policy includes 24-hour emergency medical assistance and translation services while traveling. They also offer unlimited coverage for dive emergency medical costs on the DiveSafe and Dive&Travel Plus plans.
DiveSafe annual plans will cover all local dives for those that stay closer to home. DiveSafe plans also cover unlimited hyperbaric chamber treatments and unlimited medical expenses while recuperating at home 4.
The two travel plans include all of the DiveSafe benefits plus coverage for baggage, trip cancellation, and flights. While they also cover non-dive-related emergencies, this coverage is much lower than what most travel insurance companies offer. However, if diving is your main reason for travel, the high dive coverage outweighs this 5.
The bottom line: DiveAssure offers more comprehensive scuba diving insurance coverage than others and will protect you at home and abroad. The travel benefits are not as high as what travel insurance offers, but it is enough for those who travel just for diving.
DAN
DAN is one of the most popular and well-known dive insurance agencies in the world. They have been operating for over 40 years and provide high-quality medical information and assistance to divers. They often conduct their own dive-related research and are the recommended insurance agency of PADI.
To purchase a DAN insurance policy you must first be a DAN member. The membership rate is $35 a year and comes with additional perks that members have access to even without an insurance plan. This includes TravelAssist, a 24-hour emergency hotline, and access to medical specialists for non-emergency inquiries 6.
TravelAssist is similar to a basic travel insurance policy. The coverage that you receive offers medical emergency coverage for diving and non-diving emergencies. You are not covered for non-emergencies, travel interruption or cancellation, or loss of baggage during non-dive-related accidents. These benefits only go into effect when you are 50 miles away from your home address.
DAN Plans
The insurance policies you can purchase on top of the membership come in three tiers, Master, Preferred, and Guardian. The price for the Master plan is one of the lowest insurance costs in the industry. This plan covers you for dive accidents and equipment damage, with no depth or gas limits 7.
The Preferred plan offers the same coverage as the Master, but with higher payout rates. It also includes coverage for non-dive accidents when traveling abroad. The highest level plan, the Guardian, offers additional coverage for other named water sport accidents and search and rescue 8. This plan is for more advanced divers who may be taking on riskier dives and other water activities.
DAN plans only offer annual coverage. This is good for avid scuba divers who travel specifically for diving and want the comfort in knowing they are always covered. Those who only scuba dive occasionally may feel this is unnecessary and would prefer the option of short-term policy.
The bottom line: DAN's dive coverage is comprehensive and they have a long history of working with divers. The basic travel coverage is good for those who only want emergency medical coverage or have a separate travel insurance plan.
World Nomads
World Nomads insurance is first and foremost travel insurance. It is one of the leading insurance companies for short-term vacationers and backpackers because it offers good coverage at affordable prices.
Unlike dive-focused insurance, travel insurance guarantees more coverage for your entire diving trip. This is great for people who plan to do more than just scuba diving as they travel. These benefits include trip cancellation, and trip interruption or delay. Coverage includes lost, stolen, damaged, or delayed baggage, including diving equipment.
Additionally, World Nomads has the option to buy travel insurance after your trip has already started. This sets them apart from other travel insurance companies and gives you more flexibility for your travel start and end dates 9.
World Nomads Plans
There are two plans to choose from the Standard and Explorer. Recreational scuba diving and lessons are part of the Standard plan. The Explorer plan covers the specialty scuba, free diving, and commercial diving. This policy also includes all of the other 200+ adventure sports World Nomads offers 10.
While the diving coverage isn't as comprehensive as DiveAssure or DAN, it is plenty for those who only dive recreationally. It also includes coverage for some specialty and commercial diving. Coverage for scuba divers is for any dive that is within their certification limits and when taking a course with a dive instructor. If you dive beyond your limits or past 50 meters, you are no longer covered in an accident.
Beyond diving, the two plans are almost identical with the Explorer plan offering higher benefit rates 11.
The bottom line: World Nomads is the best blend of travel and dive insurance for recreational divers. If your travels will include a wide variety of adventure sports and you want coverage for your flights and trip costs, this is the best option.
Conclusion
Dive insurance is a necessary part of scuba diving and offers added support and protection when you are diving at home and abroad. When choosing an insurance policy consider all of the activities you plan to do and decide if you need higher coverage for diving, traveling, and other adventure activities.
References
Last updated 16 March 2022
Table of contents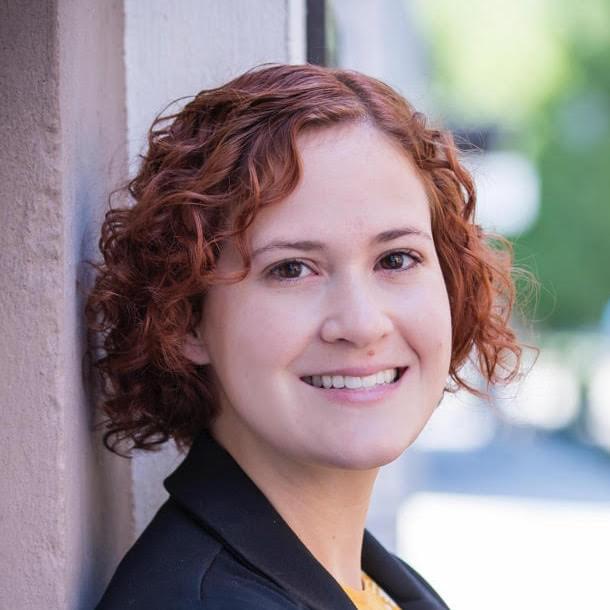 Liz Meyer